If any sector that is showing promising growth and profitability, it is wellness. There cannot be a better moment to think of getting funding for your wellness tourism business. Whether you are a new player or a veteran in the market, you need funding tosteer your business to new growth levels.
The Global Wellness Institute (GWI) projects global wellness economy reaching about $7.0 Trillion in 2025 from $4.9 Trillion in 2o19 after a taking a dip in 2020.The 2022 Ibis world report shows that Global Hotel and Resorts (40.6%) and Global Tourism (27.4%)rank in top 4 among the top 10 globally fastest growing industries.
In this wellness tourism guide, we will talk about the emerging potential of different forms of wellness tourism business and how to get funding for the same. You can also reach out to World's Leading and Most Awarded #1 Wellness Tourism Consultancy & Marketing Firm for necessary guidance.
A Complete Guide on how to get funding for your Wellness Tourism, Wellness Resort, Wellness Hotel, and Wellness Real Estate Business – Opportunities, Trends, Planning, and Vital Tips
Tremendous potential in Wellness tourism business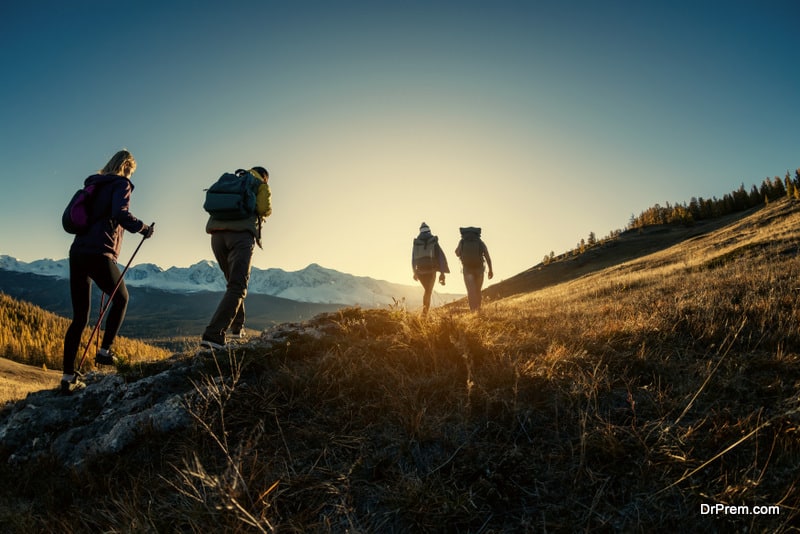 If you are looking to set up a unique wellness tourism startup, the following facts and figures will help you create a vision about the tremendous business potential in this sector.
The quality of tourism experiences is diminishing fast with 1.5 billion international and 13 billion domestic trips happening every year. Wellness tourism is offering newer and better experiences.
GWI projects wellness tourism to touch $1.1 Trillion by 2025 as the travel world emerges interestingly after the aftermath of the global health crisis.
Today's travelers are more like 'seekers' rather than site hoppers. Unique experiences is their lookout.
According to Wellness Tourism Association Survey, quite outdoor spaces amid nature are 'Must Haves' for vacationers.
In a 2021 survey, 47% people said wellness and mental wellbeing the top motivator for travel.
In another survey, 76% showed their willingness to spend on travel for wellbeing and 55% are eager to pay more for wellness activities during their trip.
There is an accelerated demand for secluded privacy where guests are looking for resorts, villas, and hotels with spacious common areas free from any infection threat.
Wellness leisure resorts with a lower fixed cost base have seen record ADRs than before the pandemic.
Emerging neo-nomadic workforce are creating newer ways of spending vacations especially in far-flung remote destinations.
Wellness resorts are seasonality proof and see substantially long-duration stays compared to hotels.
Wellness resorts earn 2.5 times RevPAR on average compared to traditional resorts as per GOCO Hospitality
Wellness tourism is high-yielding as more travelers infuse wellness habits into their daily lifestyle and readily buy wellness services in suitable accommodations.
Wellness tourists are high-paying. They pay $1400 per night at resorts with on-site wellness therapists and practitioners and drop more $5000 for weekend wellness programs.
Secondary wellness travelers to whom wellness activities are secondary accounted for 92% of wellness trips and 90% of wellness tourism related expenditures in 2020.
Wellness tourism expenditures account for 17% of the worldwide travel expenditures.
Medical tourists are likely to opt for more wellness activities in selected destinations as a part of their recovery program.
A New Generation of Wellness Travelers has arrived
This is the era of new Gen travelers who are not only seers but seekers. They are educated and more wellness-conscious adhering to wellness practices even when on the go. To serve this growing flock of renewed leisure vacationers, recuperating patients, bleisure travelers, and wellness enthusiasts, opportunities in wellness tourism are abundant.
Heightened demand delightful, immersive, and life-changing experiences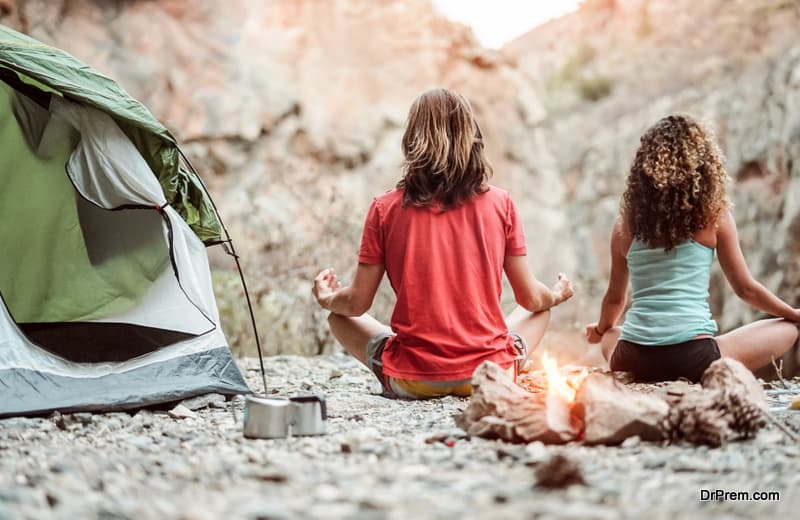 Expert wellness tourism consultants, advisors, and marketers are equivocal in this regard. According to Booking.com, trips involving walking, hiking, and spending time in nature are the most demanded activities in wellness tourism. After the massive blow from the pandemic, travelers are seeking immersive and life-changing experiences to build a more resilient self.
Innovation is key for the success of wellness tourism startups. More the variations in demand of wellness travelers, greater are business opportunities.
Travel has become synonymous to healing
Travel has become more wellness focused after the massive shakeup of the global pandemic. Chronic stress and disrupted lifestyle have pushed individuals on the brink of burnout.
In a recent survey from American Express, 76% of respondents are willing to spend more on travel that helps in enhancing their well-being.55% of them are eager to pay a premium for wellness activities in their upcoming vacations.
Post-pandemic travelers are more cautious and aware of their wellbeing. Instead of cramming popular destinations, they are looking for nature experiences, holistic wellness experiences, adventure, and exploration in the most fulfilling way. Wellness resorts, wellness tourism facilitators, wellhomes, wellness guides, coaches, and therapists are just a few cogs of the wellness wheel.
Wellness gets integrated into medical treatments- the new normal experience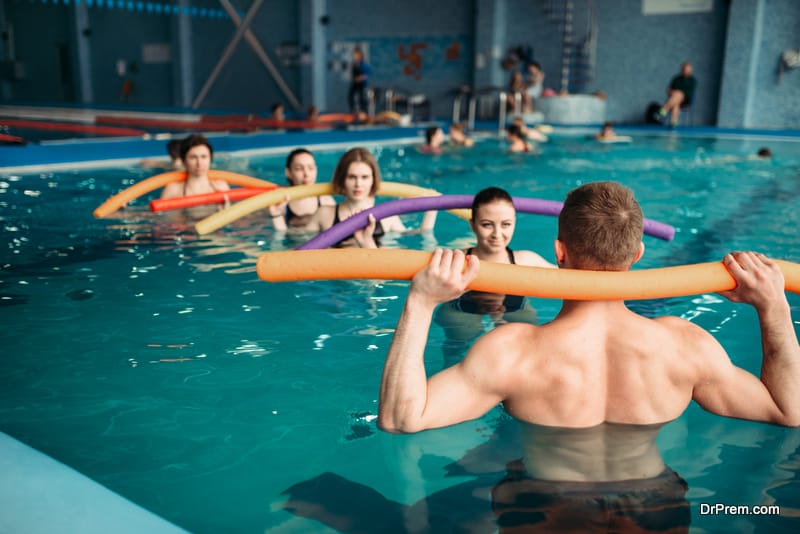 Medical tourists now seek holistic experiences that cover consultation, treatment, hospital stay, recovery, and mind-relaxing rejuvenating exercises. It may not be always shopping and site seeing but regaining well-being in a meaningful way to stave off diseases or manage chronic conditions better.
Wellness vacation modes are expanding
Vacationing is no more /just a short duration activity-packed destination visit. Slow travel, mixing vacation and work, staying at a second home, or spending few days in nature away from home are emerging trends in wellness travel. We have been seeing rapid emergence of staycations, workcations, drivecations, schoolcations, etc. aimed at a balanced work-life-play-wellbeing situation. Even if travellers are not entirely focused on wellness, they do take interest in unique experiences conducive to their mental and emotional wellbeing.
Hospitality gets the wellness touch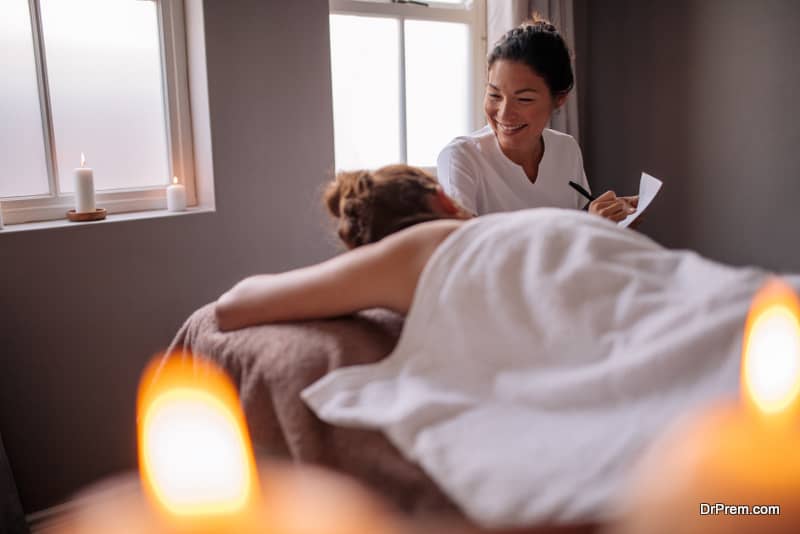 Gone are the days of crammed hotels and accommodations. Discerning travelers are looking for wellness spaces for enhanced sensory experiences. Existing hospitality facilities are going for wellness makeover not only through back-office integration but emerging as wellness hospitality brands.
People are looking for 'Second Homes'
The sales for vacation homes and retirement homes have skyrocketed in the recent years in many countries. People with disposable incomes are interested in attractive propositions to spend some leisure time in offbeat serene locations or some places away from the crowded urban population.
Purchasing a second home is looked upon as an attractive investment also especially in Sales and Leaseback Model but also a choice of better lifestyle and asset diversification.Senior living facility is also getting refurbished with improved wellbeing standards in daily living that would help in encountering aging with ease.
Wellness Tourism Startups are getting investors' attention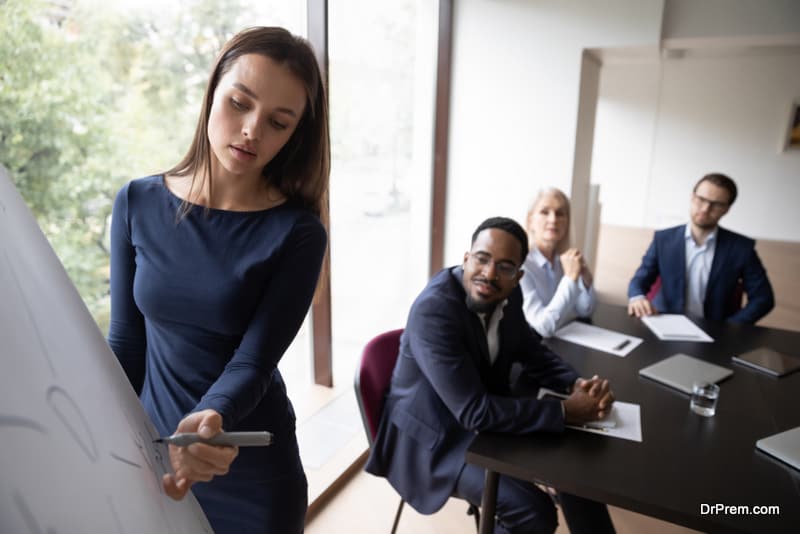 Despite the complete shutdown of tourism due to covid, institutional investors are finding propositions in wellness tourism startups worth investing. And funding in wellness tourism businesses has picked up.But the market largely untapped coupled with emerging opportunities will not go dry for long.
People have learned to live with the virus. They are ready for travel but with enough caution and protection. How long human beings can remain locked up? The pent-up demand is brewing and it is just days away for travel to grow with full throttle. Institutional investors are keeping an eye on recent happenings in wellness tourism market, and will be eager to put their money for some bigger returns.
Why do you need funding for wellness tourism business?
Whether you self-fund your wellness tourism business or take help from family and friends, you will need more funding as you pick up the growth track.
Top reasons are likely:
Launch your business if your self-financing efforts fall short to achieve the critical amount.
Expand and diversify your business by hiring, introducing new technology or launching new products and services.
Make yourself visible to a larger market segment.
Most importantly, prove legitimacy and add credibility to your business.
How much investment do you need?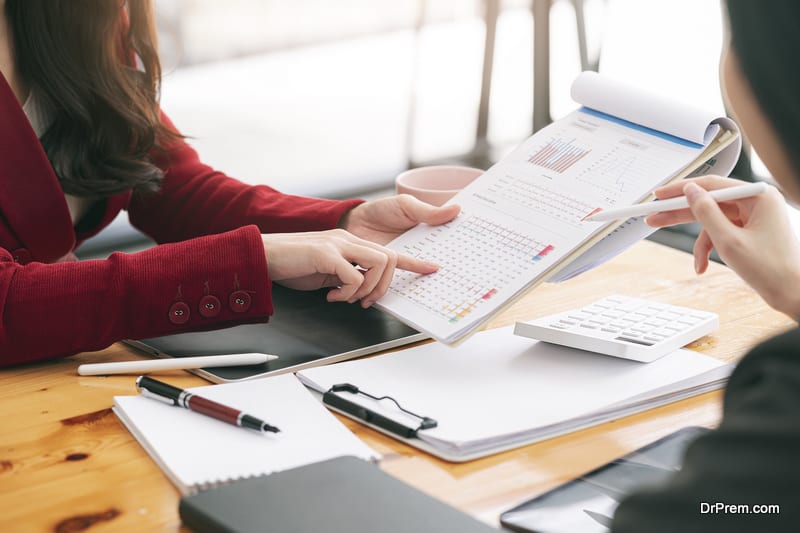 It depends upon your proposed business model and mode of operations. The initial investment could be between $5000- $10000. If you are not sure, you can contact a globally reputed wellness tourism consultancy. One of the plus points in wellness tourism business is that you need not need a big set up or a big workforce, and therefore the funding requirement will be much less.
Before thinking of getting funding for your wellness tourism business, you need to have a clear vision about what role you are going to play in the market. What value you will add to customers?  You have a plethora of options to explore.
Again, the investment will depend upon what you plan to offer and other aspects related to business operations. As your startup gets operational, you will need wellness tourism consultants to plan your funding through potential investors for further diversification and brand building.
Finding the funding
From where can you get the funding? Which could be the possible sources from where you can expect funding? What is their background and financial capabilities? Which industries do they belong to? How effective would they be in driving other stakeholders' investments? These need to be identified first.
They could be:
People interested in wellness tourism agencies, wellness resorts, wellness hotels, wellness spas or wellness real estate.
Salaried employees, retired professionals, consultants, small-time entrepreneurs
Banks and financial institutions
Government funding and loans
A credible legal structure is important to get funding for your wellness tourism business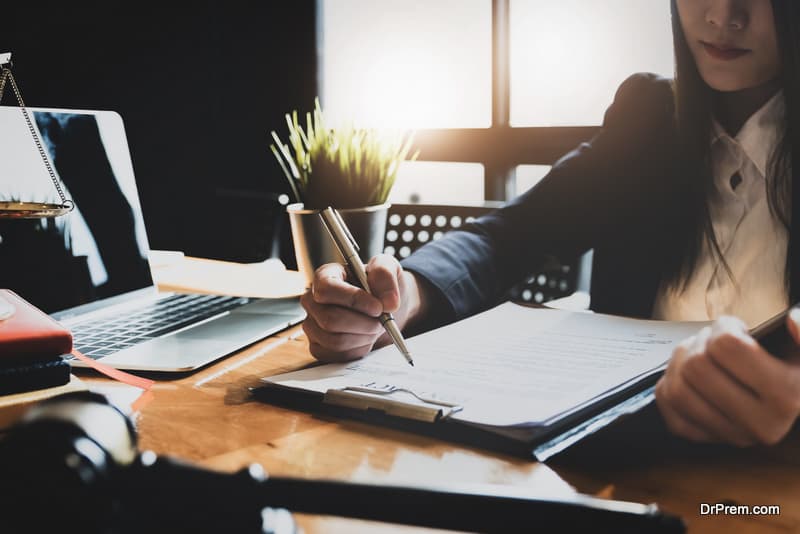 What is the nature of your business entity? Normally, startups opt for a minimum expense frame that is simple devoid of any complexity. Else legal ambiguities and complications will put off investors. A legal entity also protects you from unlimited liabilities. It is recommended to create a LLC (Limited Liability Company).
Best Sources of Funding for your wellness tourism business
Now that you have chalked your business objectives and ready with a great business plan, you can explore the following sources for funding.
Seed funding
You need some funds for your business to germinate. It could be your personal savings or contributions from your family and friends. Sometimes you can source it from crowdfunds and Angel Investors.
Series Round
You take the next step, and the series round goes like A, B, C, and so on. You get into the real funding mechanism of your wellness tourism business. Money will come from institutional investors. As your business grows in valuation, you draw more investors and your entrepreneurial skills get established.
More investors pump money in your business, your startup valuation appreciates. There is no hard and fast rule regarding the investment amount in successive rounds, but the following is the general trend.
Round A – Between $1-3 million
Round B – Between $3-10 million
Round C – Between $10-30 million
Round D- Between 30-100 million
You should know the fine demarcations of successive rounds to have a better grasp of the funding process and what attracts investors. Rounds A, B, and C are the initial stages of your startup journey before it crosses milestones.
Venture Capital Funding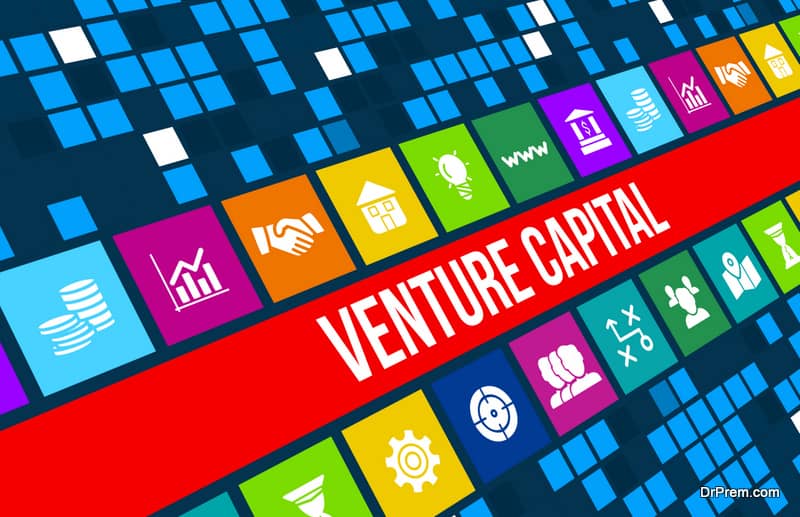 Your wellness tourism startup will attract Venture Capitalists (VCs) only if you have built up a decent customer base. This shows your business demand, builds profitability and a healthy balance sheet. VCs step in when you need substantial funds for diversification in business and workforce.  They will look for some equity share in your business to secure their investments. Naturally, they might also have a say in your operations which might not always tally with your way of running the business.You may be asked to change your business policies also. VCs are expected to be experienced business persons and may help you with useful guidance in strategic planning.
Their funding usually runs for 6 years on average which is likely to improve your bottom line. Wellness tourism businesses see many great venture capitalists funding. It is recommended you start growing a network with VCs from the initial days of your business as it takes time to convince them about your business potential. VCs set very high targets achieving which could be quite a tough job.
Angel Investors
You will find Angel Investors more willing to invest in your wellness tourism business. Therefore, do not lag in efforts to get their attention. They are easily available and bring a wealth of experience and insights into your business. Wellness tourism businesses offer more tangible benefits which are likely to draw their attention. Angel Investors also have the potential to fetch more investments from their close circuit if they find emotional connection with your business.
They will take more interest about their potential ROI than your operation mechanism. So you need to have strong foundations to convince them. Research about their objectives whether they want to have ownership stake in your business or not. If you have a great business plan and outstanding delivery mechanism, you will win their confidence. Angel Investors can get deeply involved in vital aspects of your business and make their opinions count. They might look for some personal opportunities in your business. Facing all these could be a real challenge for which you need a special mindset.
Equity Funding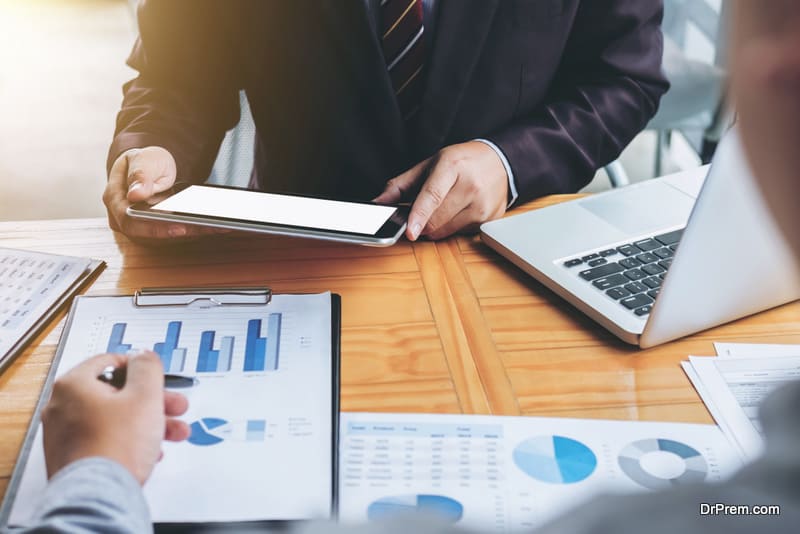 In Equity Funding, people buy a part of ownership rights by investing in equity. The biggest benefit is that you will not have to repay the loan but pay dividends as agreed upon. You can get benefit from their knowledge and experience but the challenge will be to maintain your control over the business and allow them to have their say.
SMERGERs
This is a suitable option for those willing to enter into a venture with leading wellness centers, clinics, spas, hotels, resorts, etc. This is an online platform where you will find many global investors and acquirers. You will have to put in all the necessary details about your wellness tourism business like location, offerings, viable projections, estimations and all that will sound attractive to investors. All your queries will be open to public so that potential investors can find you easily. You can also get expert guidance to run your business from the early phase.
Government Initiatives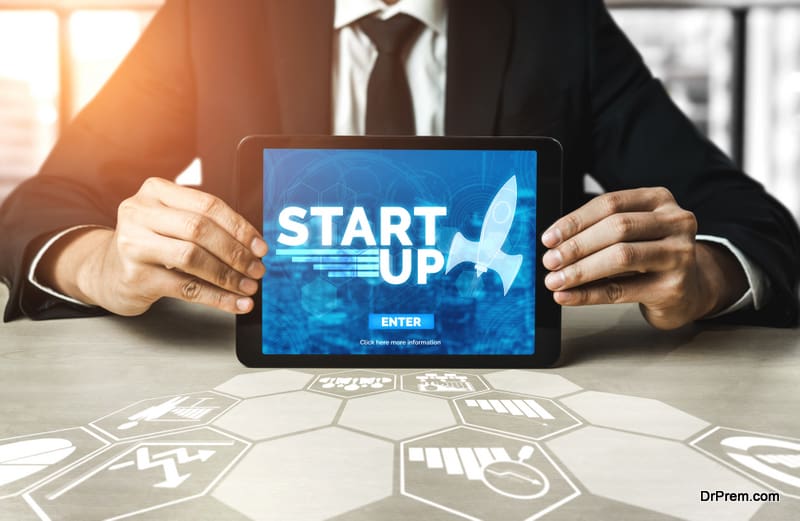 As tourism picks up, governments of leading wellness tourism destinations are likely to offer feasible funding initiatives for small and medium wellness tourism startups. Government support adds credibility creating a win-win situation. Government loans can help in launching great ideas and models to meet the growing volume and changing demands of wellness travelers.
Capital Loans
If you are planning to launch a wellness resort or convert your existing hotel or resort into a wellness facility, you can think of obtaining capital loans for construction. Typically, 70% of wellness resort expenses can be attributed to construction. Apart from banks and financial institutions, you can get it from real estate development companies or private commercial real estate lenders.
You need a robust tie up between your business and the bank to acquire a financial guarantee.Banks and other financial institutions are likely to finance 75% of your loan requirements, the balance you will have to fund yourself or from other sources. However, you will have to show collateral security or mortgage your resort while the loan is repaid.
Time sharing wellness resort business model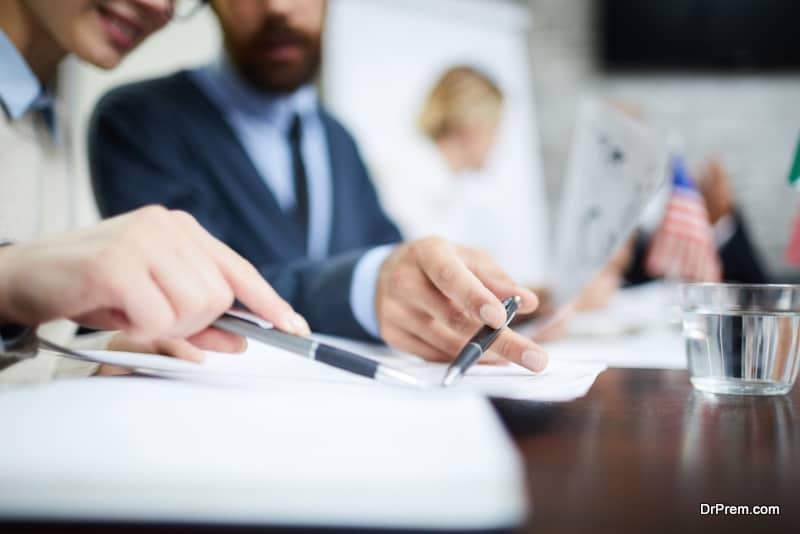 With the growing penchant for vacationing in a wellness resort, this model could serve as a great way to fund your wellness tourism business. It won't be easy to sell the idea of shared vacation ownership. Prospective investors should have good knowledge of wellness tourism trends and the relevance of wellness resorts.
The financial risk is low for the investor as they will be buying the property for a fraction of the year. So, they will put a fraction of their money. In return, they will have the option to spend some days of the years as per mutually-agreed basis for a holiday in your resort of shared ownership. Naturally, such properties are located at great nature destinations. The customer will also have the choice to rent it out to a third party if he is not vacationing. The resort does not remain idle at all.
Funds sourced from sales- leaseback
Sales and Leaseback model could be a great source of funding for wellness resorts and hotels be it an existing facility or an upcoming one. This model has been extremely popular in Europe especially in the famous holiday destination of Canary Islands. Growing pressure of operation costs and other expenses is driving resort developers and owners consider this option in the US and Asian destinations.
The wellness resort or hotel owner can leaseback their property to a customer looking for lucrative investment option and a second home exclusively for vacationing purpose. This frees the equity trapped in the immovable property and the owner gets handsome cash to meet other business needs.
Mezzanine funding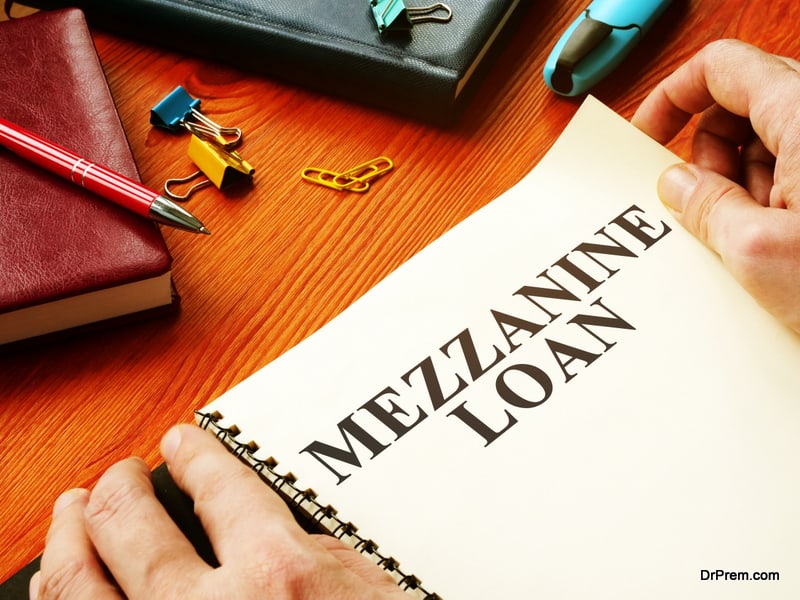 This is a mix of debt and equity financing. For equity, the fund supplier is entitled to a participation in profit which is not guaranteed. Depending upon availability of profit and liquidity of the fund he will receive a dividend.
This is typically suitable for capital intensive types of business like wellness resorts. Cash flow is volatile and liquidity is available. Mezzanine investors improve the funding network for the resort. The promoter doesn't have to depend upon a single source of funding.
For the debt part the fund supplier will get a guaranteed return on investment irrespective of profitability of the wellness resort. Convertibility between Debt and Equity particularly is allowed. If the borrower (the promoter of the wellness resort) fails to meet his obligation to pay dividends, the lender can convert his Debt into equity ownership.
Key Money funding 
This type of funding is available from an investor who is already in the hospitality business. When they see an opportunity to invest in a property in a prime location, they supply money to book this property having a good sales potential. The investor, which itself usually is a hotel, pays an advance money to secure its entry and equity in a resort.
The hospitality company that contributes the key money to the promoter/owner operates the resort. The percentage mix between the debt loan and equity financing can be in varying ratios.
Key money is required in expensive projects where competition between resort operators is stiff. Key money can be huge contributions running into millions of dollars. Gaining access to the potential customers needs heavy funding often to expand the capacity. This happens when the resort fails to handle a very high volume of customers simply because of its limited acreage. The primary advantage of key money arrangement is that it lightens the financial responsibility on the promoter. It allows him financial liquidity during the construction phase of the wellness resort.
Property appraised clean energy funding (PACE)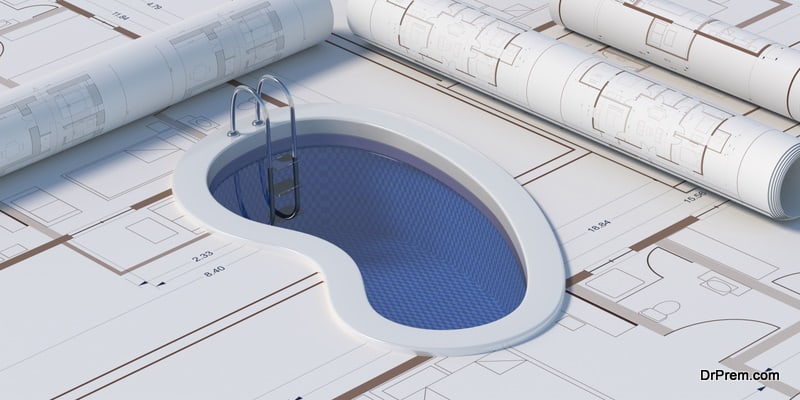 It encourages participation of private entrepreneurship in the construction of a wellness resort. The scheme is designed for upfront payment for funding. The loan is repaid over a period of 10 to 20 years through property assessments which are guaranteed by the attachment of the property itself and paid in addition to the promoter's property tax dues.
The benefits of PACE funding are as follows
The interest on borrowed funds has a cheaper rate. This is because the loan repayments are guaranteed as they are tied up with property tax bills.
It can offer financing up to 20 % of the total capital requirements.
The capital is annexed to the resort itself and so it is binding on the owners. In case of defaulting repayment, the property is attached and sold off to recover the lent money.
Has access to a large pool of private capital.
Subordinated Debt Funding
A wellness resort can draw Subordinated debt fund but the rate of interest to be paid is quite high. This is because Subordinated debt fund is the loan to be paid from the residual money after all other debts and obligations are settled.
So this type of funding agreement is pretty much unsecured in case the promoter defaults. If the promoter is prepared to pay a high rate of interest he can opt for such loans.
Since Subordinated debts are risky the promoter of the resort can expect the fund suppliers to be very wary about the solvency of the resort business. But Subordinated debts are repaid before redemption of equity holders.
Tips to get quick funding for your wellness tourism startup
Although funding from VCs in startups touched new highs, they take a very cautious approach while investing in new startups. Here we share a few valuable tips to get quick funding for your wellness tourism strartup.
Do Reverse Engineering in Investment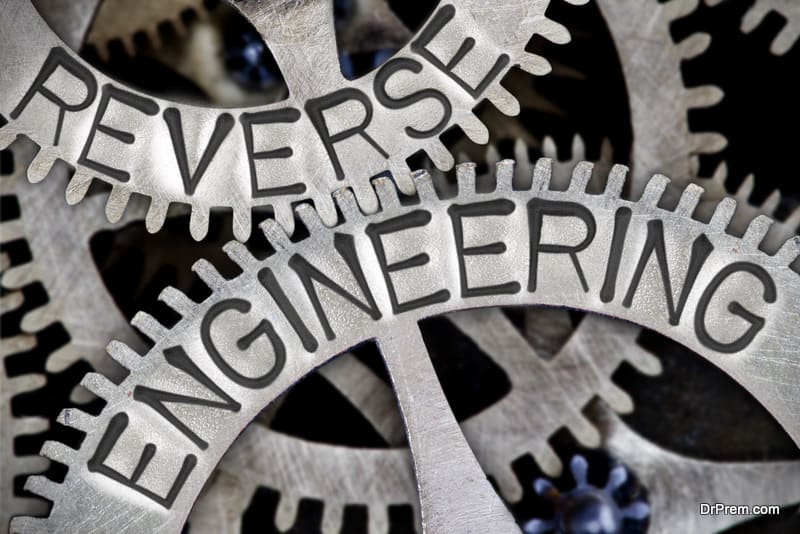 Did you know that startups bagged $156 billion investment in 2020 up by $56 billion from the previous year?
What is the business potential of the industry? Check the salient points listed above. What are your offerings and who are the potential takers? Work backward to understand your sales potential that will justify your investment and investor's needs.
Plan investment and funding Expenses stepwise
90% of businesses fail due to a weak business model and faulty expense planning.
Your chances of securing investment rest on some key pillars. Work on your business concept and philosophy. Apart from profiteering, your business should display the purpose of wellness. Build your philosophy on that.
Many institutional investors get attracted towards humanitarian and community upliftment purpose. Capital is flowing in businesses that help to improve people's daily lives.  Do a feasibility analysis. Be mindful of product and service development. Get your financial projections right.
Create a strong and crisp business plan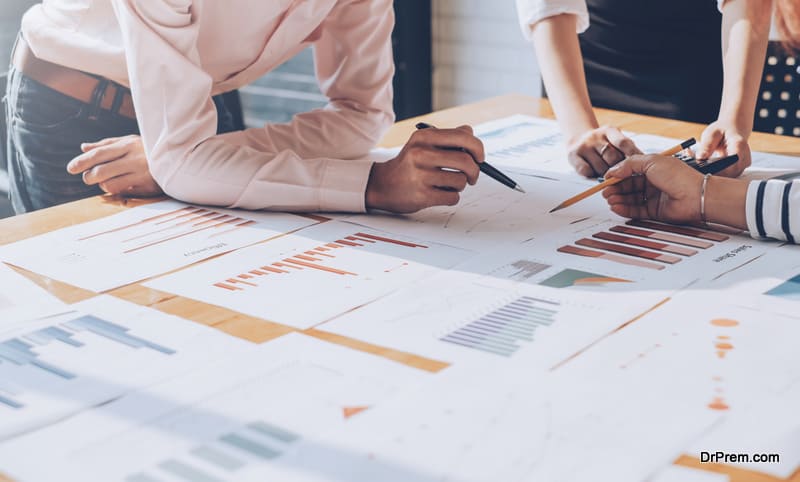 A study shows entrepreneurs with a written formal business plan get more formal financial assistance than those without a plan. 70% VCs perceive a written business plan very important.
No great idea should be in your head but put down on a paper. Investors will see what is in front of them not what is hidden in your brain. Convincing your wellness tourism business idea cannot be done verbally. You need to document those.
Is your startup worth the investors' risk? Why the investor will put money in your business? A strong business plan will bear the testimony to it. What are your objectives? How will you serve the wellness tourism market? Most importantly, what difference you are going to make in the existing scenario? All of these should be clearly defined in the business plan.
Your plan should also talk about in details:
Complete description of your offerings
Your deep understanding of the target market and business viability
Competitive analysis
Financial projections
Growth forecast model
Elaborate marketing plan
Pricing and promotional strategies
Barriers to entry in the market 
Understand the technicality of Investment 
Global funding grew by $8 Billion in 2021
The scenario is encouraging but that does not give you the reason to put lesser efforts. You need to have a deep understanding of the investors and the different mechanisms that go into the startup investment ecosystem. Get educated about angel investors, seed funding, venture capital, and equity investments. How they work and what is required from you to get the funding from them. Devote enough time to study all these factors. Enrolling in a wellness tourism masterclass or startup training courses will help.
How unique is your wellness tourism startup?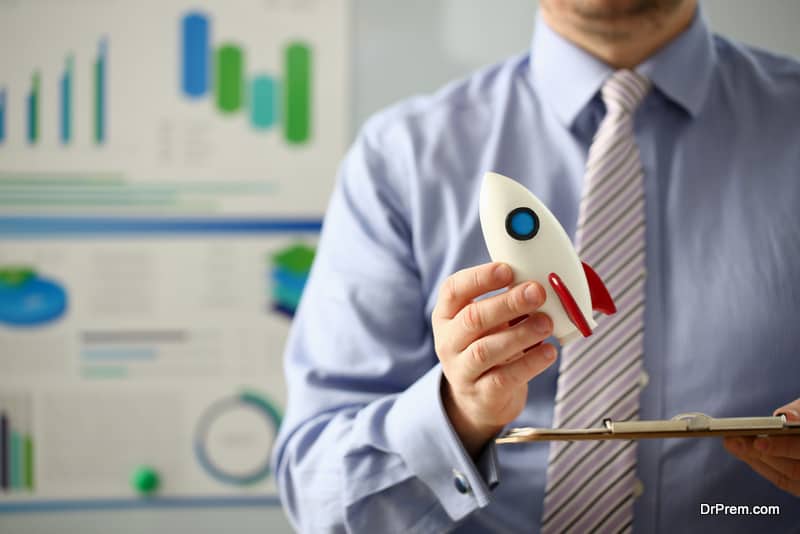 Did you know that 90% of startups fail and 34% of startups fail to do so due to a lack of product-fit market?
This means, either your offering is inadequate or the market does not exist. You need to envisage the best of ideas that will help in solving some real problems of wellness enthusiasts and patients seeking specific wellness programs. The best ideas can only develop if you have a deep study of the market and the customers' needs and wants. Higher their demands better are your chances to get new ideas.
Did you know90% of unique business ideas fail in the first five years? You need to ensure everything is right in your business model, business plan, financial projections, marketing plans, hiring, etc.
Show networking and partnership
Small companies with Content Marketing and social media generate 67% more leads
What people say about you impacts your chances of getting business funding. Build your followers and customers on social media platforms like Facebook and Instagram. Collect video reviews along with text reviews to add credibility about your offerings. Social media platforms create the opportunity to reach out to bigger audience. Use Linkedin to build your professional credibility, partnerships and connect with potential investors. Flaunt these while pitching for funding.
Practice minimalism – Focus on a lean model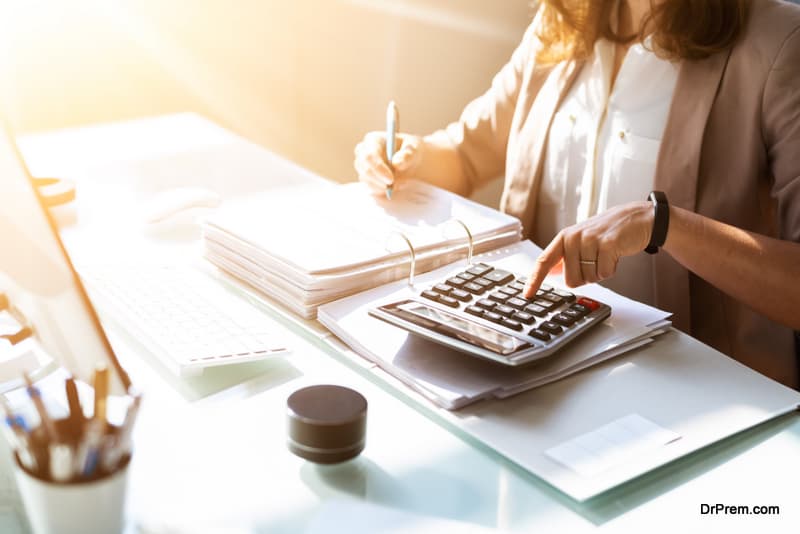 66% of startups face financial challenges with 43% claiming meeting operating expenses as the biggest challenge.
Welless tourism covers many aspects, and creating a great business model needs adequate brainstorming. A lean, efficient, smart, and scalable business model will easily catch the investors' attention who will feel secured about much lesser chances of unwanted expenses. Flawed business model with too much redundant activities is one of the critical factors of startup failure. When you aim at lean model, you automatically take care of optimal resource utilization that supports your sustainability and scalability.
Tap the investors' mindset
A recent survey says, more than 78% of small businesses reported profits.
Your investor should be able to relate well with your idea, else the entire project may not go well. You may miss the desired profit. To select the right investor for your wellness tourism startup, you need to tap the investor's mind.
Wellness tourism business brings in lots of intangible benefits which make many investors take interest in such ventures. Many such businesses have been founded on the basis of strong emotional factors from real life experiences.
The investor's reputation is important but you need the following as well:
How well the investor can be an influencer?
What are their special interests or what is drawing them to your business?
Do they strongly believe in your ideas?
Do they have any additional pleasure points in investing in this kind of business?
Will they give you enough room to execute your plans? 
Join incubator programs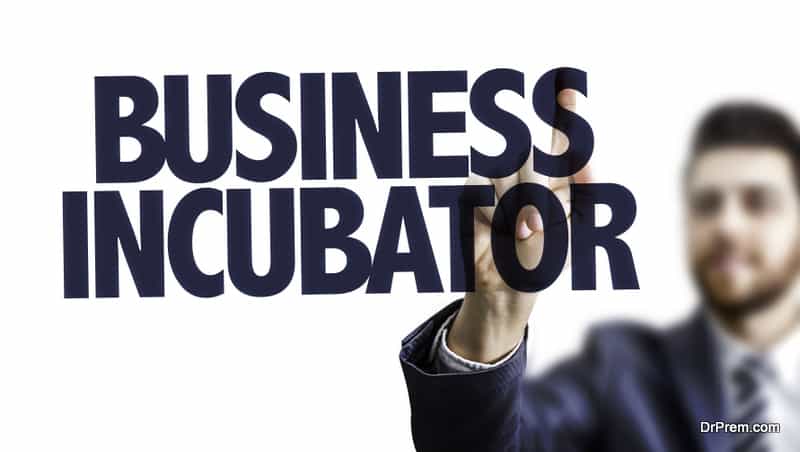 Business incubators can help in reducing the launching and operating cost of a startup by 40-50% 
Your wellness tourism startup can go haywire if there are certain loopholes in the business model especially during the early stages. These businesses have lots of complexities which could pose serious obstacles for new entrants. Incubator programs are tremendously helpful in providing guidance, mentorship, and build your business networking. Do a background check of the mentors and professionals on board and their success storiesThis will not only streamline your operating expenses but also help in finding the right investor for you.
Think of a strategic investor
Strategic investors have an increasing share in startup investments and can boost 60% revenues
Strategic investors mean you have readily available capital. While VCs take a more cautious approach to funding, investments from strategic investors in early stage startups have shot up tremendously. Though these investments come with a few strings attached, their knowledge, outreach, and resources can propel your business growth. But be well informed of their interests and settle for a win-win situation.
Participate in meetings and conferences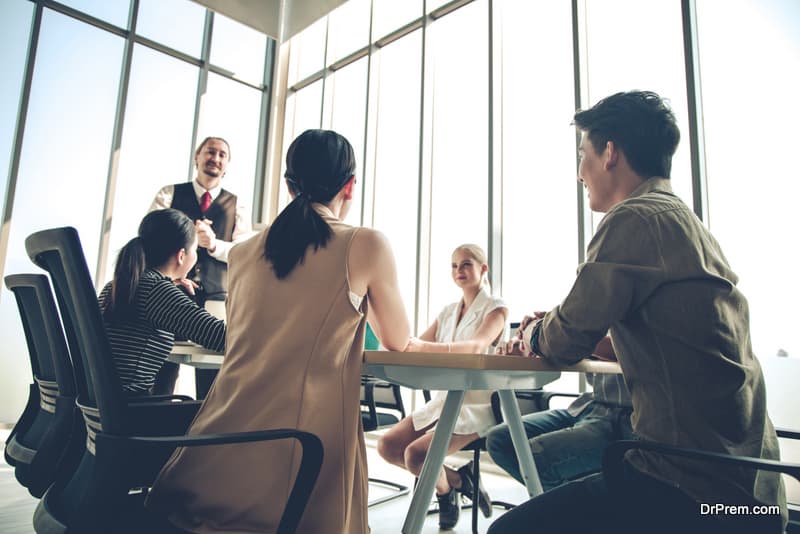 57% agree that networking events help you get the right investor
Investors in wellness tourism business are not omnipresent. You need to really hunt for them at times. Global Wellness Tourism conferences are held round the year in different countries. In some countries, these are regular annual events. Participating in these events means you land on a big platform where you get rare opportunities to meet potential investors and providers.Do your homework properly to make yourself presentable in the international platform.
Your pitch deck should leave an impression
Even 10 slides are enough for an impressive pitch deck for new entrants to get the right investment
All your great ideas and potential of wellness tourism business could go down the drain if your pitch deck is bland and shoddy. Too long presentation with overwhelming information can put off your potential investors. New entrants are more likely to get into these erroneous steps. It is hard for them to decide which information to keep and which to discard.Keep your presentation short and crisp. Your business propositions and related information should be presented in a neat flow.  Your investors will be impressed and appreciate you for valuing their time.
Hire a recognized consultant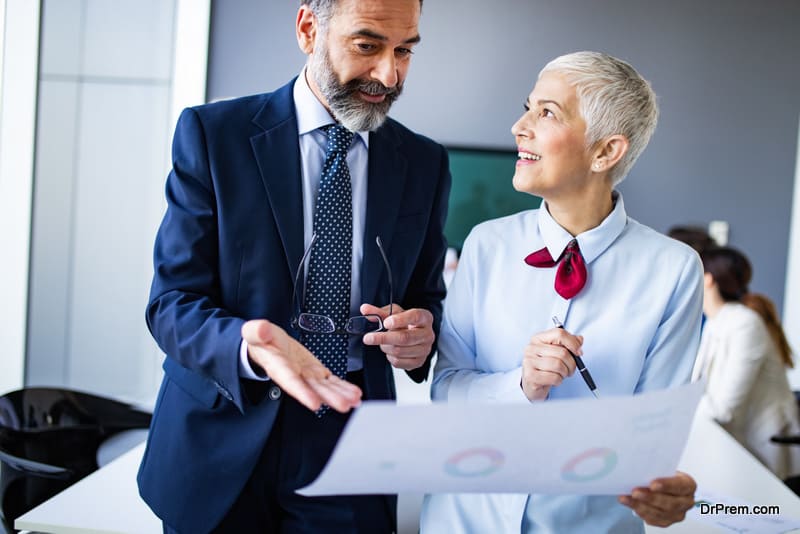 Running out of cash is the second most common cause of startup failure around 29%
Great ideas do not always fetch good funding. Lack of insights, and exposure pose big problems for getting funding. These are common happenings when your business is in full operation but you need additional funds to make it grow more. This is one of the reasons that many startups shut down after 3-5 years in the market. A recognized consultant will never allow your cash flow to dry up but help you get timely funding.
There are several other alternate means to get funding but to make things faster and smooth, you need to follow the above tips.