At times, situations do not permit long haul holidays in prime and exotic wellness destinations, so it is wiser to plan short and focused wellness trips to get the required dose of wellness. It can be a short 3-4-7-day focused wellness vacation where you can ensure to achieve few wellness goals. If you aim to improve your mental and emotional health through some de-stressing programs, a 5-7-day focused wellness retreat in a nearby destination can serve your purpose. Let us know the benefits of short wellness trips and how you can plan it.
Wellness objectives are driven and achieved as a team effort and cannot be attained by an individual in an isolation. No matter how much do we try to achieve wellness in our lives, singlehandedly, it becomes an impossible task since all of us belong to a system much larger than ourselves.
This system contains different components, human beings being the most important part pulling in different directions. There should be someone resourceful enough to set these components in perfect alignment. Someone should organize and coordinate things so that the targets of achieving wellness benefits are met by the individuals and the system as a whole as well.
Guide to Shorter,Focused Wellness Trips growing in Popularity
What a wellness facilitator does?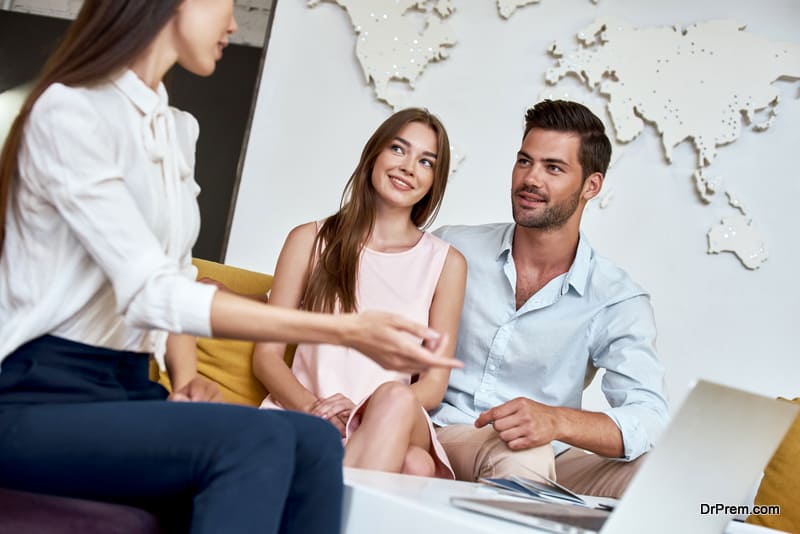 A wellness tourism facilitator has lots to do in your wellness travel. He delivers the following:
– He drives and guides a team of like minded people who are well aware of the benefits of a healthy lifestyle but lacks a leader to show them the way.
– The entire wellness program is mapped out before a facilitator and he knows best how to implement wellness plans into concrete actions.
– The facilitator sets a perfect itinerary for a wellness travel seeker. He organizes the entire trip right from fixing your accommodation and logistics issues to setting up destinations and putting together activities.
– The facilitators have a network of well coordinated rapport with the hoteliers and wellness providers to achieve the best possible wellness package for the customer.
– The facilitators have an extensive list of wellness services provided in resorts and will plan an effective trip suiting your requirement.
–  A professional facilitator guides you on safety measures and helps find the best one.
Why shorter trips are more beneficial?
Experts have studied the minds of people and observed that spending time,effort, and money on short but frequent segments of holiday trips would make a travel enthusiast happier than the ones who are stuck up with longer one stretch vacation. The reason behind this trend may be explored here:
– Holiday makers who break their long stretch of time by doing some productive work in between seem to be more satisfied with the way they have utilized precious time between work and relaxation. So short and frequent getaways from work look more fulfilling.
– Surveys have shown a holiday maker's pleasure graph goes downhill in an extended holiday. They get accustomed to the holiday mood and no longer feel the sharp kick of excitement. A time comes when they even feel homesick.
– As a contrast to long holiday makers people who take mini breaks have sweeter holiday memories to carry.
– A pleasant vacation improves your health and happiness. So rather than taking a single long stretch of holiday where the benefit comes only once, it is better to take a number of them at frequent intervals to multiply the effects of the benefits.
How to do more wellness activities within a short span?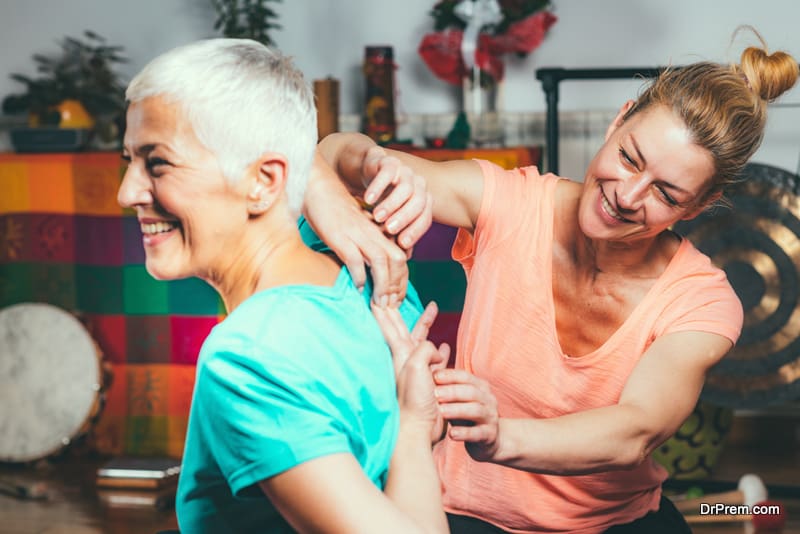 Within a brief span of time you can achieve several wellness activities. For this, you need to locate the right wellness destination. For example, a holiday trip to the magnificent island of Bali would give you such an ideal exposure where you get:
– A spiritual tour.
– Ayurvedic treatment with shirodhara.
– Private yoga classes.
– Holistic cleansing.
– Djamoe herbal drink
– Coffee blend spa.
– Qi gong meditation classes.
– Healthy spa cuisine.
– Learning to prepare homemade beauty products.
– Special Tibetan Yoga sessions.
What are the essential Components you should consider in your short Wellness Trip?
To make the best of your short and focused wellness trip, there are several outdoor activities for you to choose from that will go well with your wellness needs. Your wellness tourism facilitator should help you with necessary arrangements. 
Paddle Boarding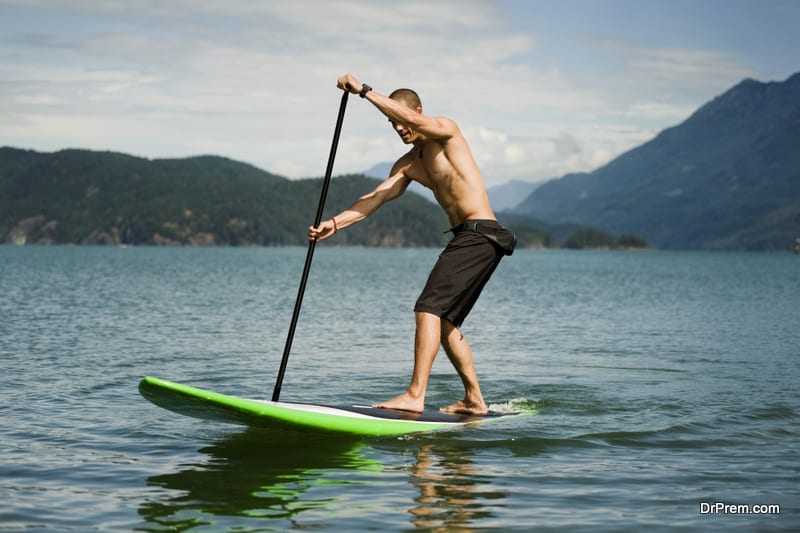 You can pick exotic locations to experience amazing paddle boarding opportunities in your wellness trip.  From New Zealand located right at the bottom, far below the equator, to the dramatic north European landscape with splendid fjords looming behind as your paddle board cuts across the pristine waters.
The experience is amazing. It is a healthy fodder for your mind and body. Paddling is a great exercise keeping your muscles toned. The awesome scenery that moves past as you sail forward has a great therapeutic effect. It uncoils your mind offering a relaxing effect.Several paddle boarding operators have come up to provide you with the best of their services. They are resourceful. They have a large fleet of kayaks, canoes, and paddleboards all of them well maintained, efficient and certified safe.
Hiking:
Hiking is a wonderful way to merge a healthy lifestyle and an appreciation for nature all in a single go. Hiking offers a great exercise and is great for your cardio vascular health. It is not necessary that you hike continuously. To give a break to your tired muscles, you can relax by a creek or a shady spot on your way uphill along a hilly terrain.You can also try various yoga poses in your hiking trip.
Hiking has increasingly become an essential part of wellness tourism. When you are hiking with a group, you collect valuable information up your trail thereby increasing your knowledge on the local flora and fauna. There are great hiking trails offering you the best of your travel moments.Bad Ems hiking trails in Germany is a perfect blend of adventure and wellness trip.
Additionally, it also offers excellent thermal spring baths and an exploration into the Nassau nature park. Located in the Taunus area of Germany, you get to explore some of the awesome landscapes and mediaeval castles.
Cycling: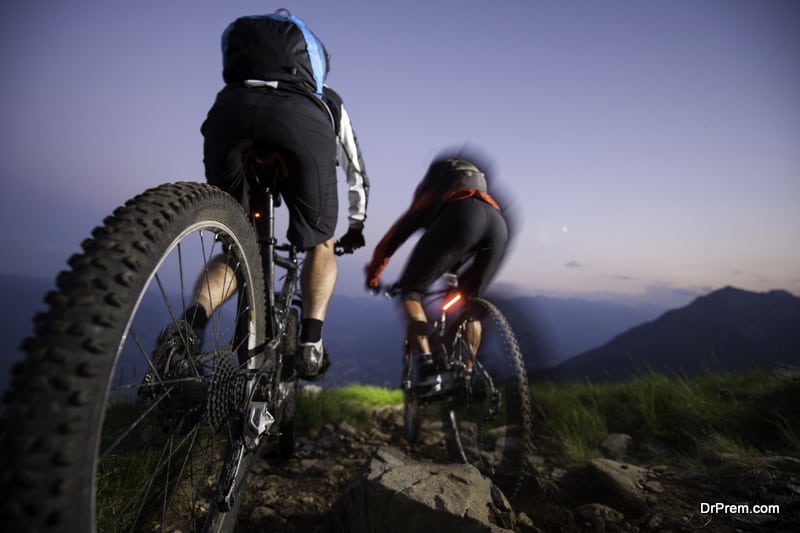 Cycling is a splendid way to combine sports with nature exploration. In fact, there are spectacular cycle tracks along the countryside of Italy, Spain,France, and England. By cycling, you cross along beautiful tracks flanked by hills, lot of green rolling acres and picturesquely beautiful pasturelands. Without cycling these landscapes would have been inaccessible to you.
Organic gourmet meals:
Organic gourmet meals together with a relaxing spa and massage sessions would take your wellness trip to a different dimension.Availability of healthy and customized meals in your travel locations would be a real value added experience that would keep you in high spirits. Once, travelling and relaxing by a sea beach along with lots of lip-smacking gourmet and booze was a trend.
But now-a-days, the concept of a wellness trip no longer accommodate for an unhealthy diet that would harm you dropping your physical and mental potential.Organic meals, juices from tropical fruits, absence of alcohol and caffeine and to make it to the next higher level, availability of local catches like trout from the meandering creeks or elk meat from the local wilds would be an amazing gourmet adventure.
High in protein and low in carbohydrates, a carefully selected diet plan offered by the campsites and lodges you drop by on your trip could be a valuable component of a wellness trip.
Spa: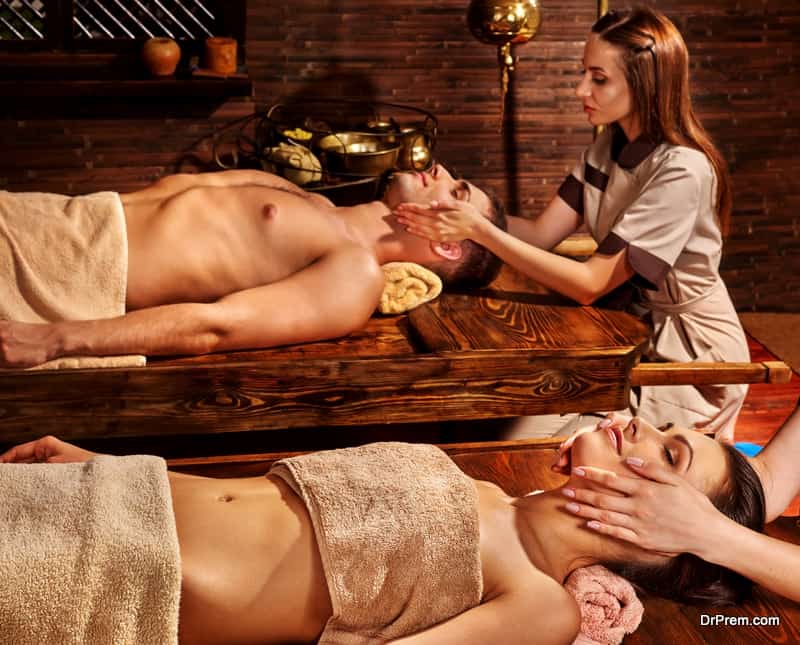 Spa resorts are priceless wellbeing escapes that bring the much-awaited tranquility to your mind and an excellent uncoiling option for your body.Spa massages are greatly beneficial. Especially, the essential oils, herbs and local concoctions that go into your treatment ingredients are rejuvenating. It improves your blood circulation and soothes your mind.
Spa resorts with their luxurious settings and professional services are perfectly designed to offer you a healthy and exciting holiday. It is an essential component of a wellness trip.
Massage services:
There are many massages which are key components of wellness trip. The major types are:
– Relaxing massage: It soothes your mind and body and has a tranquilizing effect.
– Anti stress massage: It relieves your aching muscles and has a therapeutic effect. It stimulates as well as calms down your nerve endings.
– Pindasweda massage: Pinda or a ball of paste made up of grains, herbs and spices constitute the chief ingredient of massage. The ball is applied all over the body that helps arouse cellular memory by powerful stimulation.
Mineral bathing: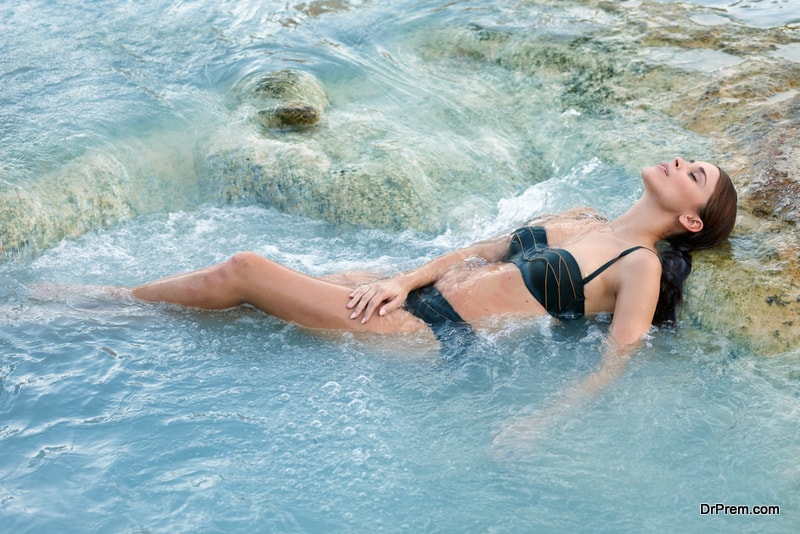 Mineral bathing is an essential component of a wellness trip. Hot natural springs contain valuable minerals like zinc, sodium, potassium, sulphate, magnesium, chloride, and calcium. Taking mineral bath gives you immense health benefits. These minerals dissolved in water when gets through your skin pores does you a ton of good.  
Nature walks: 
Nature walks are very common in short wellness trips. Both the young and elderly can benefit a lot by taking strolls amid dense forests and woods. Phytoncides released by thick foliage have a calming effect on our mind and body cutting down drastically stress hormones. Nearby nature getways are best for focused and short wellness trips.  
Glamping or luxurious camping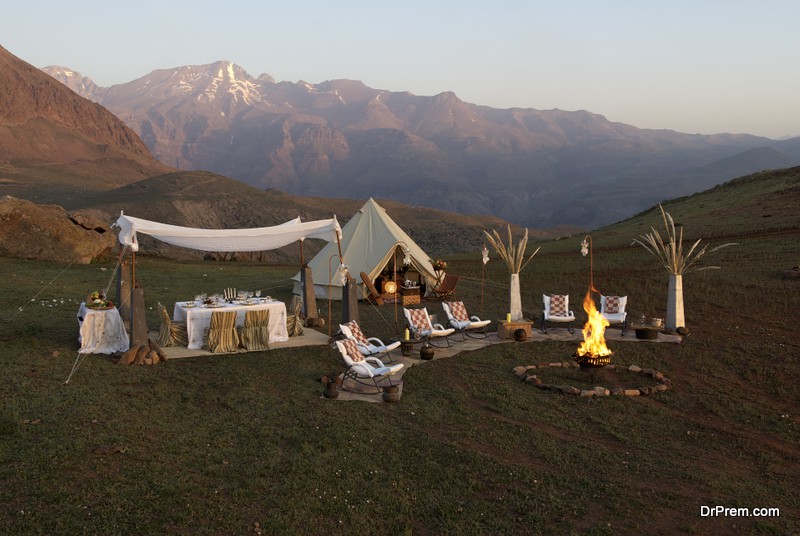 When lesser crowding in destinations becomes the norm, glamping at nearby destinations can offer a great wellness escape to refresh your worn-out mind and body. Camping is making a comeback in wellness travel as global crisis has curtailed free movement of travelers significantly. Whether you are a solo traveler, a couple or plan to travel in group, you are likely to find great glamping options of varied budgets. Immersing yourself in nature and local culture alongside enjoying luxury stay is a great wellness booster.
What are the important tips to plan for short wellness trips?
Whether you plan your short and frequent wellness trips yourself or with the help of a facilitator, you need to include the following tips:
Have complete information: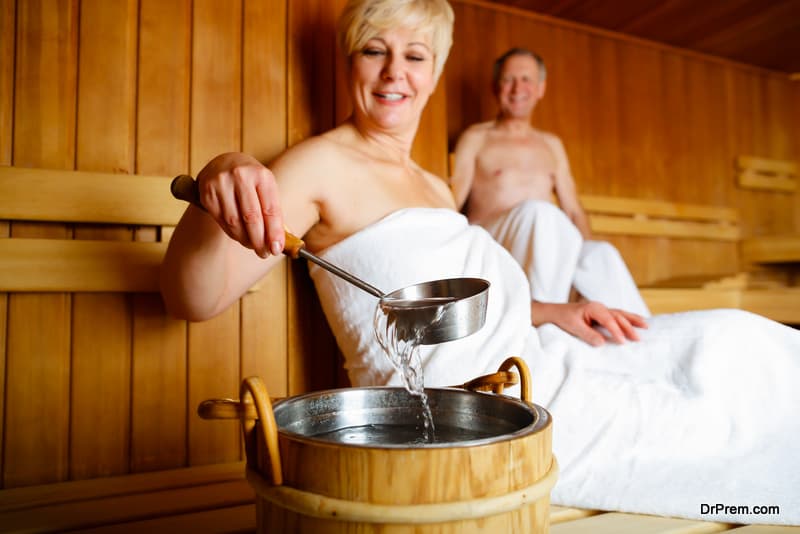 You should be very clear about exactly what you want and should be able to communicate effectively with your wellness providers and the facilitator as well. You must have complete information about the therapies and important contacts like the availability of good wellness centers around. You should keep personal identity documents like your visa passport and driving license ready at hand.
Communication skills:
You should be able to communicate with your wellness providers effectively during your trip so that language doesn't become a barrier to achieving full benefits of the trip.
Physical and mental support: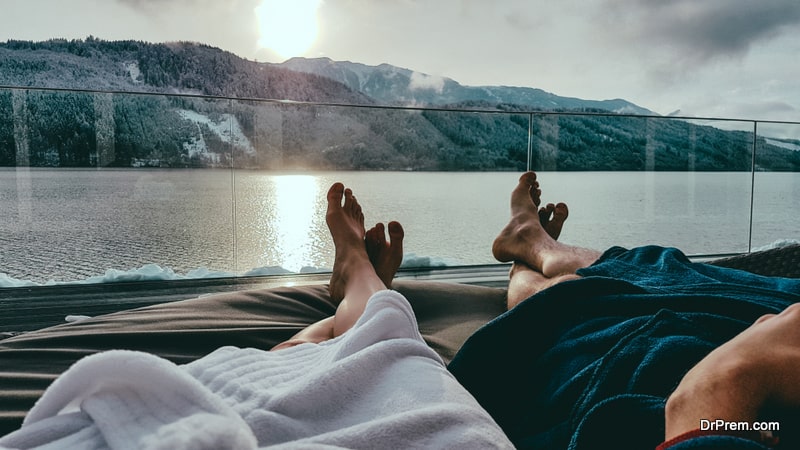 This should come from the wellness provider. He should be able to proffer complete physical and mental support to the customers so that they feel relaxed during the trip. Short duration wellness trips are getting popular as frequent shots of rejuvenating trips have a long lasting effect on the overall wellbeing than a trip after a long time span.