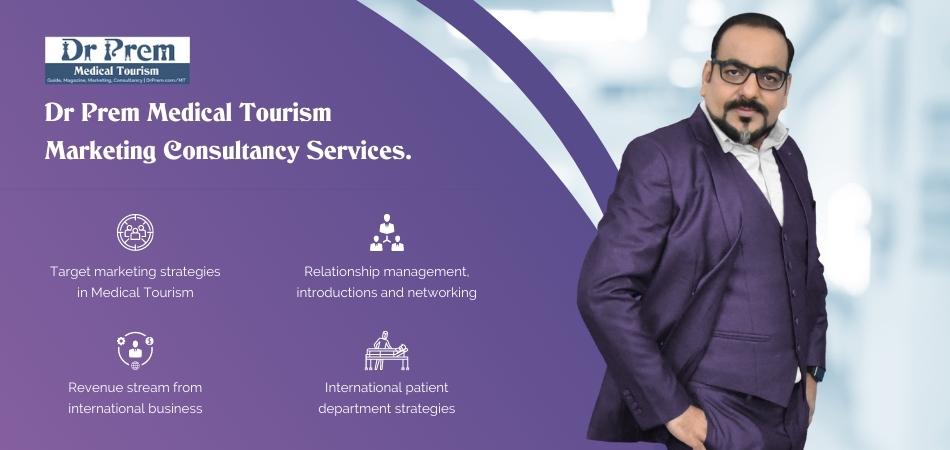 Singapore has long been a premier destination for healthcare attracting patients not only from Asia, but from across the world. Singapore's investments in state-of-the-art, advanced medical technologies achieve economic cost-efficiency when large numbers of patients are served, thereby offering the medical tourists cost-effective prices without compromising on quality.
International patients come to Singapore every year for a whole range of medical care from basic health screening and wellness services to high-end specialist care and surgical procedures like cardiology, neurology, ophthalmology and oncology.
Guide to Medical Tourism in Singapore – Facts, Trends, News, Services, Research, Business and Updates by Dr Prem
General

Language
English, Malay, Mandarin Chinese, Tamil
Time Zone
SST (UCT+8)
Dialing Code
+65
Electricity
230V-50Hz
Major Cities
Singapore (Geyland & Katong, Chinatown, Toa Payoh,

Holland Village, Little India)

Currency
Singapore dollar
Clothing
Take light weight cotton clothing; take plenty of rainwear

as rains can occur at any season.

Health Related

Mortality Rate
4.8 deaths/ 1,000 population
Life Expectancy
80.1M /84.6F
Patient: Physician Ratio
800:1
Hospitals JCI accredited
18
Recommended    Vaccinations
Hepatitis A, Typhoid, Hepatitis B, Rabies, Diphtheriatetanus,

Measles, Varicella, Japanese encephalitis,

Poliomyelitis and Yellow fever.

Other Infections
Marine hazards in unmarked & unpatrolled beaches, HIV,

Leptospirosis
Tourism Related

Population
5,312,400
Reliability of Police Services
6/140
Global Competitiveness
5.72/7
Physician Density
64/140
Tourism Competitiveness
5.2/7
Hospital Beds
60/140
GDP/Capita
$50,323
Quality of Air Transport Infrastructure
1/140
Safety and Security
6.1/7
International  Air  Transport  Network
1/140
Health and Hygiene
5.3/7
Quality of Roads
3/140
Air Transport Infrastructure
5.1/7
Hotel Rooms
37/140
Tourism Infrastructure
5.0/7
Tourism Openness
14/140
Cultural Infrastructure
3.6/7
Attitude  of  Population  Towards Foreign Visitors
16/140
Visa Requirements
2/140
Singapore is a bustling cosmopolitan city-state populated by high rising buildings and landscape gardens. Brimming with a harmonious blend of culture, cuisine, arts and architecture, Singapore is a dynamic city rich in contrast and color. Singapore embodies the finest of both – the East and the West.
Located in Southeast Asia, Singapore has a land area of about 710 square kilometers, making it the smallest country in the world. However, despite its size, Singapore commands an enormous presence in the world today with its free trade economy and highly efficient workforce.We have added Singapore in our medical tourism book for the excellent quality of medical treatments, physicians and hospital staff.
People of Singapore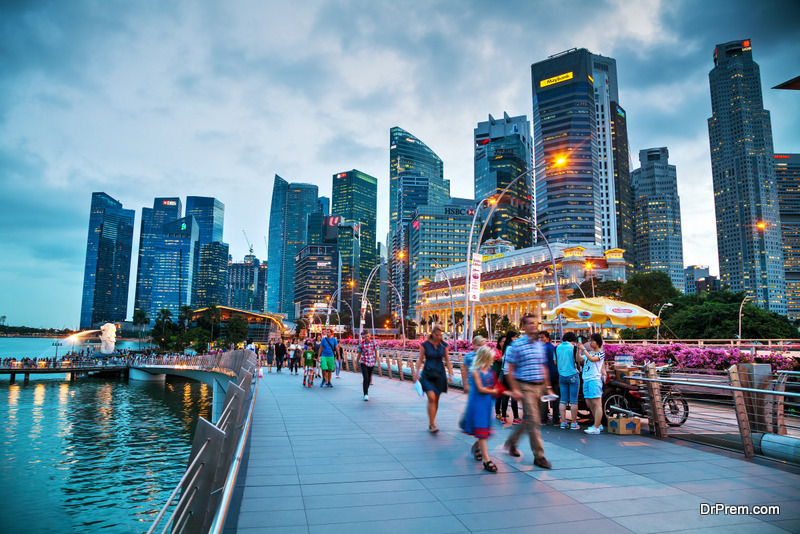 Singapore has a population well over five million people, with English as the main language of instruction and the country also accepts Malay, Chinese, and Tamil as the official languages. Coming together as a society and living in harmony, there are four major races – Chinese (majority), Malay, Indian and Eurasian. Each community offers a different perspective of life in Singapore in regard of culture, religion, food and language and creates the coherent whole of this beautiful yet progressive Southeast Asian sovereign city-state.
Tourism
Beyond the history, culture, people, shopping and food, there are many more facets of Singapore's thriving cityscape to discover. One can only experience these while exploring this once fishing village turned into cosmopolitan state. Singapore has a thriving ecosystem of nature and wildlife nestled within, which makes it perfect place for nature lovers to live in and tourists to visit. Nature lovers can look ahead to explore the rainforests and wetlands for an undisturbed as well as unparallel experience, and is one of the reasons why we recommend Singapore in our medical tourism guide.
Singapore is a haven for culture vultures and a paradise for brand loyalists and hagglers as it brings different cultures and ethnicities together. While one can see Arab Street bringing alive the essence of Islam with many Mosques, shops and cuisines, the Orchard Street could easily merge into the Las Vegas landscape. If Little India strives to offer a comprehensive taste of the Indian culture, the Colonial Singapore keeps intact the city blueprint that has made Singapore what it is today – a lively and fast-paced business leader in the whole world.
Language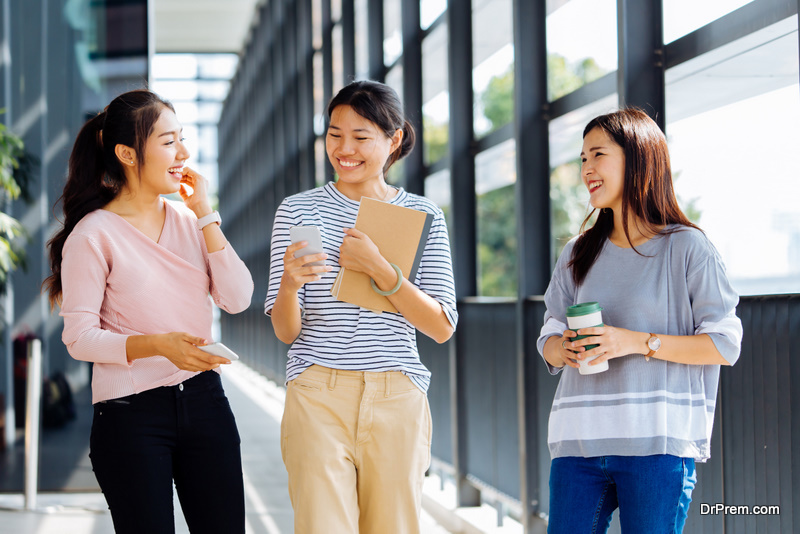 Almost everyone in Singapore speaks more than one language. The majority of the literate population is bilingual with English and Mandarin most commonly used in day-to-day life. However, it also has a considerable number of people speaking Malay and Tamil.
Weather
Singapore has equatorial climate (aka tropical rainforest climate) with no distinct seasons. Owing to its geographical location and maritime exposure, its climate is characterized by uniform temperature and pressure, high humidity and abundant rainfall. The temperature usually fall between 22 to 35 °C and the relative humidity averages around 79% and 73% in the morning and afternoon respectively. April and May are the hottest months and has a monsoon season starting from November all the way to January.
Healthcare System
Healthcare in Singapore is mainly under the responsibility of the Singapore Government's Ministry of Health. Singapore adopts a nationalized healthcare system where government ensures affordability, largely through compulsory savings (from payroll deductions) and price controls, while the private sector provides most of the medical care.
Patients are free to choose the providers within the government or private healthcare delivery system and can walk in for a consultation at any private clinic or any government polyclinic. In comparison to other medical tourism destinations, Singapore serves the international patient in order to provide quality care to local patients making it a win-win situation for all parties involved.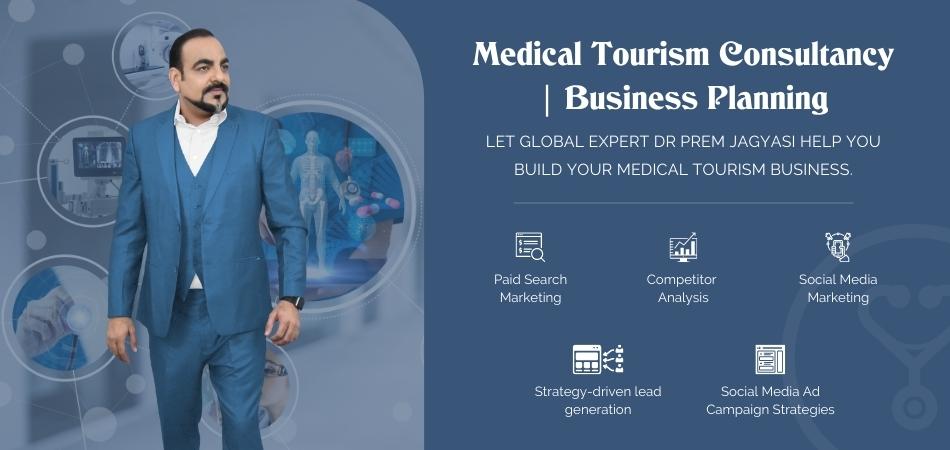 Quality of Healthcare
The World Health Organization ranked Singapore sixth in the list of best healthcare system in the world, which is much higher than the United States and Canada. The clinical services in Singapore emphasize excellence, safety and trustworthy. Singapore has internationally accredited facilities and renowned physicians trained in the best health centers of the world. The patients in Singapore are assured of quality treatment and high clinical outcome, similar to those in the United States and Europe.
Beyond international certifications, the quality of healthcare is also evident in published clinical indicators in measuring and sharing these performance standards publicly. Singapore encourages patients to make informed decisions regarding their treatment and institution of choice.
How Singapore is faring in global medical tourism competition?
Past few years, the global medical tourism sector saw the fast emergence of other Asian nations as hot medical tourism destinations attracting western tourists with a more competitive price package. Not only this, their medical care infrastructure got revamped with Thailand, Malaysia and India getting more JCI accredited hospitals, considered as the gold standard.
This added more credibility to their service and support. Malaysia has been posting encouraging numbers making its presence felt in this sector. Vietnam, Philippines, Myanmar, Indonesia and Bangladesh are also increasing their market share with attractive value added services.
The cost of treatments in Singapore is much higher than Malaysia. For example, knee replacement surgery costs about $22,000, more than double of the Malaysian price at $10,000. Medical tourists who are budget conscious tend to choose Malaysia as they can enjoy a luxurious 5 star stay, avail their treatment and still have $5k left. The cost of the same procedure is 35,000 dollars in US, and as the Singapore cost is less than that, the country can attract visitors from the US and other western countries. Indonesian patients are the highest numbered medical tourists to Singapore with 250,000 patients visiting every year for medical treatments.
In 2018, the medical cost inflation was 10%, which was 10 times the estimated rise of 1%. Since 2015, the cost of the medical visits rose by 9%.
The Singapore Tourism Board, STB, estimates the numbers of medical tourists using exit surveys at the Changi airport. In 2006, 410,000 medical tourists visited Singapore whereas in 2007 the number dropped to 348,000, which was 15% lower. By 2018, Singapore received 500,000 medical tourists, half than the million which had been projected.
According to the STB, in 2012, medical tourists spent $1.1 billion which dropped to $832 million in 2013, going up to $994 million in the year 2014. After 2015, STB stopped providing the data on money earned through medical tourism, putting it in a generic category called Others.
Medical Tourist profile by country
Based on 2018, patients from Australia, India, Indonesia, Philippines, UK, USA, Germany, Vietnam and China made up for most of the foreign patients visiting the country. 1.44 million patients from India visited in 2017, showing an increase of 13.4%.
Indonesian patients were the top arrivals in the country, taking approximately 60% of market share. Malaysia was second with China being the third biggest source market for medical tourism.
Cost comparison of treatments in Singapore and other countries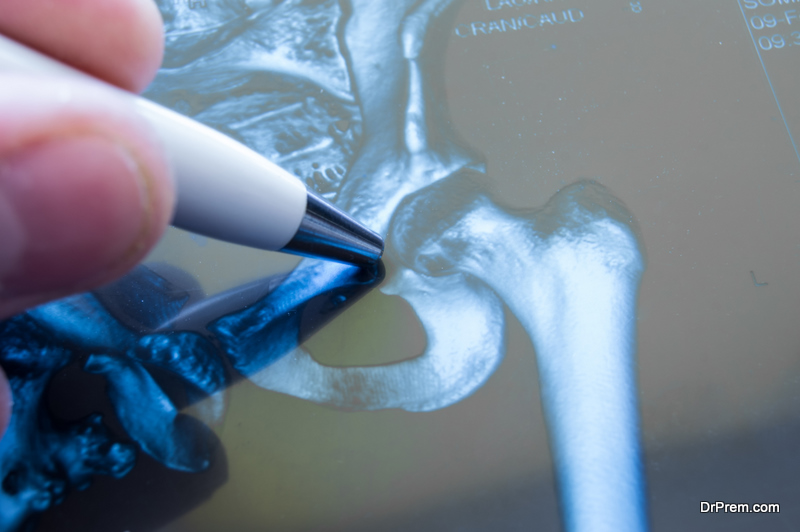 The price ranges mentioned below are charged at the top hospitals and clinics in Singapore, including private rooms. Heart bypass costs $23,000 in Singapore but in Malaysia it costs $14,000 and in Thailand the cost is US$13,000. Patients can save up to USD 11,400 if they get it done in Malaysia where it costs USD 8,600 compared to USD 20,000 in Singapore.
A total hip replacement surgery in Singapore in a private hospital costs approx USD 13,000 but in Malaysia where this is a popular surgery among medical tourists, (80,000 patients treated per year), the cost is only 8,000 USD.Doctors, nurses and hospital staff are paid higher in Singapore, thus implying a higher cost burden in healthcare providers, and this could be transferred to the patients.
Minimizing the quality difference in medical treatment:
Engaging highly talented specialists and staff in healthcare service by the emerging Asian destinations has been another big reason for Singapore's decline in medical tourism. Singapore may have the best talents but minor quality difference is not affecting the preference of tourists who are unhesitatingly choosing the low cost medical services in the emerging destinations. Here they are getting the best value for money including great vacationing options.
Combining medical and wellness tourism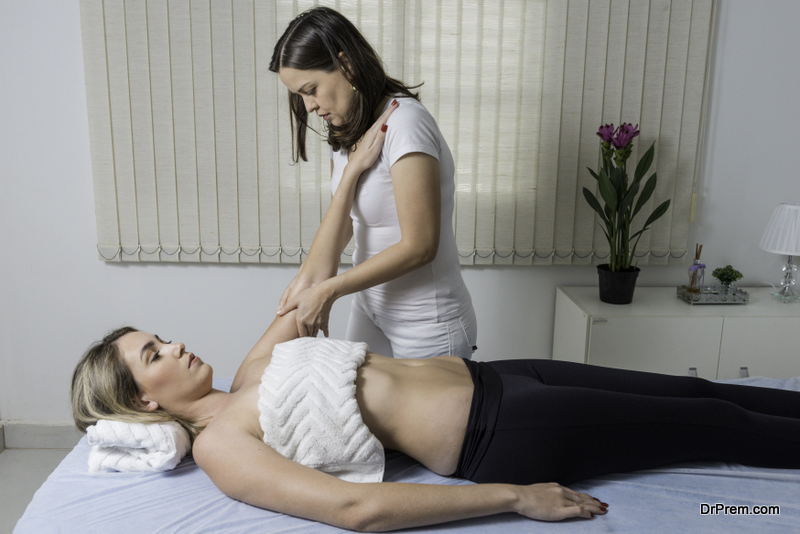 Vacationing forms an integral part of medical tourism and the neighboring countries of Singapore are punching wellness and medical vacation in unique packages helping in complete mind and body wellness of the tourists. These destinations with year round sunny climate and exotic destinations offer the perfect ambience that aids in quick recovery of the patient. Singapore lagged somewhere in this aspect.
More expensive less attractive factor ruling Singapore:
Appreciation of Singapore dollar is another obstacle in Singapore's medical tourism growth curve. It has made everything very expensive for the outsiders. Transportation, accommodation, eating and even shopping have become more expensive. Adding the medical cost, it goes beyond the budget. This is forcing the travelers to look for cost effective options which other Asian countries are readily offering.
Lack of transparency in medical costs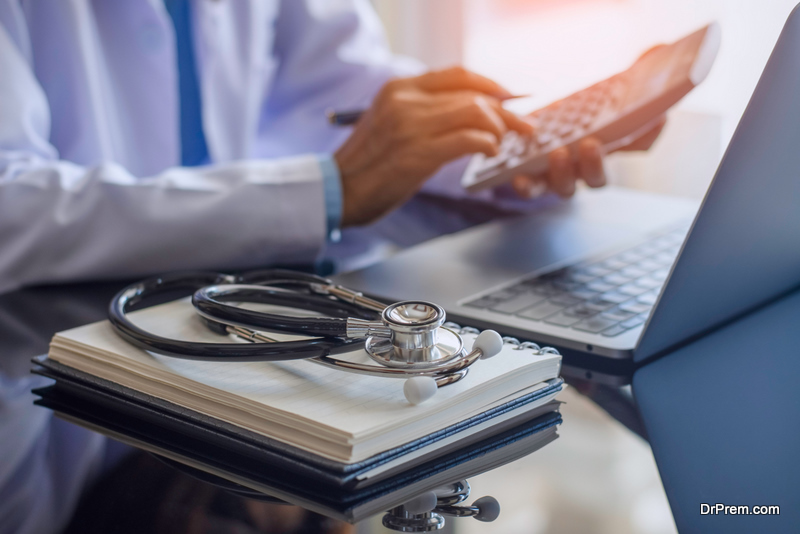 While cost factor dominates medical tourism, lack of transparency in treatment costs is bound to have a negative effect.  This has been observed mainly in private clinics who take pride in providing state-of-the-art facilities.  There is no fixed fee guideline for the medical practitioners. Hidden costs that surface during the discharge of patients are shocking enough.
Bundle packages are offered but that often does not include room or ward charges and fee for other medical support. If there is a need for additional stay due to some complications, the cost will know no bounds. Many patients end up paying a high amount of additional charges beyond their anticipation.
As a result, foreign tourists are no longer feeling confident to avail treatments in such clinics in spite of their reputation. The credibility of such clinics eroded which is damaging enough for the sustenance of medical tourism market.
Inability to adjust the cost factor as per the market demand:
The same demand-supply rule played a great role in the decline. Singapore's private healthcare sector runs on the free-market model. To make Singapore more attractive for medical tourist, many medical practitioners invested in real estate creating a huge medical infrastructure with state-of-the-art facilities and hiring the best professionals.
As Singapore grew steadily in medical tourism few years back, the entire operating cost shot up and foreign visitors also happily paid for that. But when the costs reached beyond the affordable limit, medical tourists started for looking other options. Now with the downturn, these medical service centers are unable to lower the treatment costs as their operating cost is still very high.
Lack of initiative promotional campaigns
While the tourism ministries of the neighboring Asian countries like India, Thailand, Malaysia and Indonesia are playing active roles in promoting their medical tourism potential, Singapore government is not taking enough initiatives to regain its popularity. Creating new marketing strategies is the order of the day, but Singapore is not taking enough steps to reverse the declining curve.
How can Singapore boost medical tourism business?
The STB is no longer pursuing medical tourism as part of its tourism strategy. Private hospitals have worked out innovative methods to attract foreign revenue and improve medical tourism business. For example, the Farrer Park Hospital which is frequented by large number of medical tourists provides a tablet to patients to check medical records, shop online and order meals.
There are IPSCs or International Patient Service Centers which work like medical tourism facilitator companies. These are attached to the hospitals and provides assistance and information, including pricing, coordinate appointments with physicians.
Private hospital groups have opened new hospitals overseas in emerging countries. For example, the Singapore Medical Group has partnered with the Ciputra Group of Indonesia and set up an eye care clinic in Jakarta.
Thomson Medical also refers patients from their healthcare facilities in Indonesia and Malaysia to the Singapore Center if the expertise or technology is not easily available in those countries.
Medical tourism facilitator companies in India and China send patients to Singapore for complex treatments.