Covid-19 has shaken humanity to the core. Within a few days/weeks/months, it changed the lives of almost everyone throughout the world. It did not spare anyone – people living in developed countries, as well as those in developing countries.Covid-19 has also shown up the precarious healthcare system, as well as the importance of having good health, both physical, mental, and emotional. The wellness industry is likely to see a steep growth as the majority of the global population takes to resilient-building and disease-preventing moves to survive the catastrophe.
How will the Wellness Industry get a massive boost post covid era?
Let us see how the pandemic has driven the world to wellness awakening.
Wellness post-Covid has a new meaning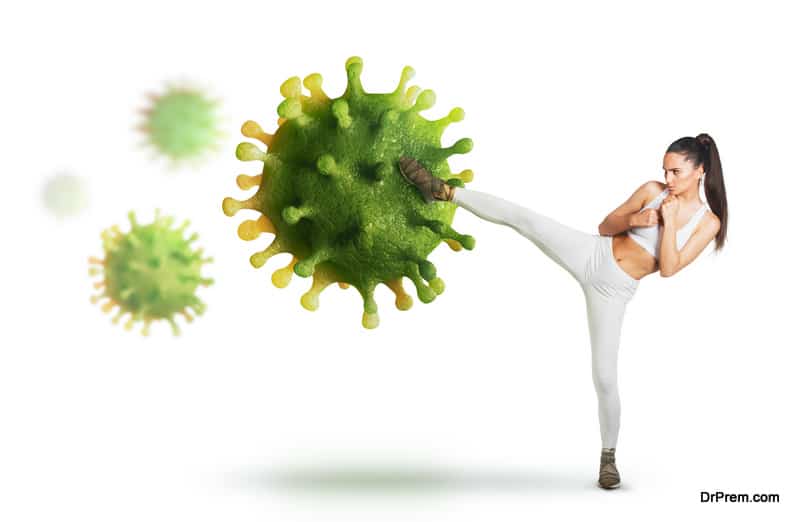 Everyone now has woken up to the fact that having a strong immune system is important, as well as a healthy lifestyle. The wellness Industry, which focuses on the holistic health of an individual will get a massive boost post covid era. Wellness after covid will gain momentum as individuals, families, and corporates are waking up to therapies that boost health without medicine.
The neo-rich people are not those who have millions of dollars, but actually are those people who recovered or managed to keep themselves safe from the deadly virus. Health is wealth, the age-old adage came into focus again, as people started to realise how important it is to have good health, not only physical but also mental and emotional. Therefore, awellness industry boom post covid is very likely as people start to consume more wellness-oriented products. 
Covid-19 spurred widespread Wellness awareness
Covid 19 has revealed how healthy individuals could fight off deadly viruses. It's not just the virus that has been causing havoc, but also the mental and emotional stress which created health problems, depression, anxiety, etc.
Millions of people are now interested in enhancing and boosting their wellness. In fact, according to the latest health and wellness trends, people are only willing to spend on things which would improve their wellbeing – from eating out, travelling, outdoor and indoor entertainment – everything is now planned according to covid norms, prevention of disease, and long term protection of health are the goals.
Health and wellness trends added interesting features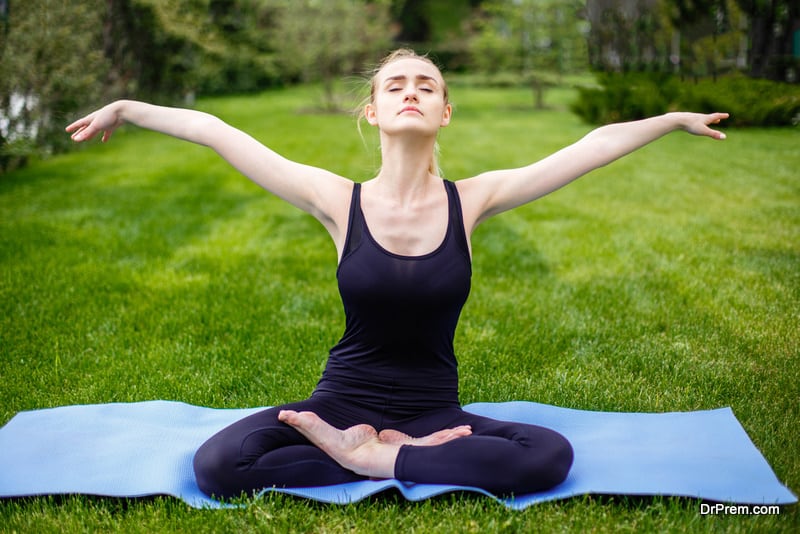 Studies have proved that people are much more interested in their health than ever before, and it is to do more with prevention than cure.
Globally, 85% of people exercised during Covid, i.e. during the time when the entire world was in lockdown mode, in 2020.
According to a recent study, in the UK, 47% people tried some type of wellness practice, and a whopping 61% said that they valued wellness.
These numbers have shown that a paradigm shift is occurring at the level of maintaining health, and the importance of overall wellness.
Work has resumed, and people are trying to live as normal a life as possible. The integration of wellness into day-to-day life since the worst days of covid has continued till now. Experts say that even though there is an economic downturn, the focus will still be on wellness after covid.
Consumer spending is more on wellness
People are spending on virtual fitness classes, eating healthy food, wellness therapies, and so on.  According to experts, the latest health and wellness trends after covid will include all the trends being seen now. Even construction of homes and restructuring or redesigning homes to promote wellness within the home will be the focus of wellness-minded individuals.
Here, we will list out a few key areas of the Wellness Industry boom post covid, which would receive the biggest boost: 
Wellness Tourism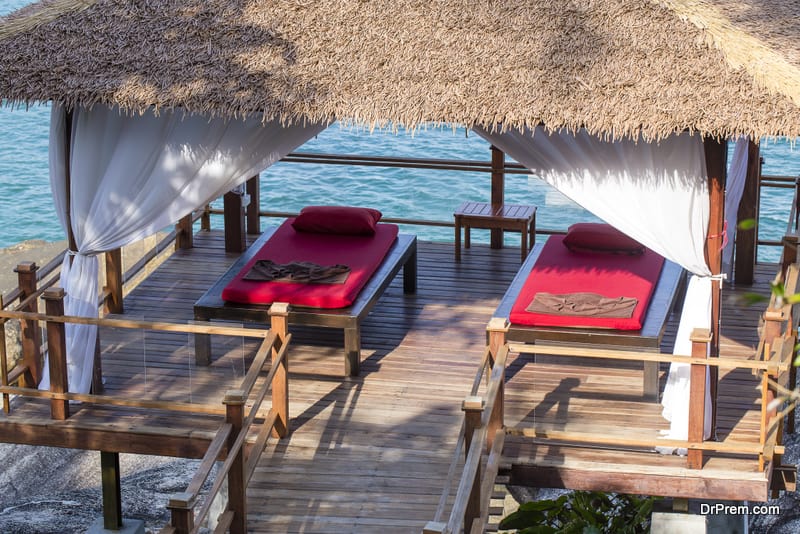 The unprecedented lockdown faced by the world civilization has made people appreciate the pleasure of travelling even more but the choices would differ largely. It has been seen that when the curfews and lockdowns end, people plan short holidays, especially to places that are far from the madding crowds.
Rather than visiting  overcrowded holiday spots, the focus is now on Wellness Tourism, Wellness Resorts, Wellness Spas and Wellness Hotels. These will experience a surge of visitors who want to improve their health and wellness even when they are on holiday.
As these relaxation centers provide the right atmosphere to destress, menus that can help people continue their healthy eating choices as well as wellness spa treatments, Wellness Tourism post covid will see more visitors in wellness resorts than in conventional hotels and accommodations.
A big advantage that Wellness Resorts/Hotels and Spas have over traditional hotels, is because they provide training or classes for therapies such as Yoga, Pranayama, Meditation, and other techniques, which boost physical, mental and emotional health. Guests can practice these techniques after going back home.
For those who do not have time to learn these techniques due to work schedules, a holiday at a Wellness Hotel or Resort is the best way to take a proactive step towards wellness. This is one of the health and wellness trends after Covid that will be quite prominent.
The different ways in which Wellness Tourism will grow are:
Upcoming same city/ nearby destinations: Wellness resorts and spas which offer wellness therapies, safe and peaceful stays stand to gain from this new type of travel. As international travel is still restricted, people are visiting places within their own country, and mostly, where they can drive down.
Offering trending Wellness therapies: When the world opens up again, people are still going to be quite careful and visit places that offer the latest therapies focusing on covid rehabilitation, Pranayama, Yoga, Meditation, Touchless treatments such as cryotherapy, and so on. Wellness after covid will have to include therapies such as the ones mentioned here.
The boom of wellness tourism operators and facilitators: If you are a Wellness Tourism provider, this is the right time to invest money in marketing your Wellness Resort or Wellness Tourism company. The new trend is to offer staycations, flexications, and workcations. You can work out affordable packages to attract local people to your hotel/resort and increase your market share in the wellness industry boom post-Covid.
Opportunity to wellnessify: You might have to work on the interiors of your hotel/resort spa, restaurant, dining hall, lobby, etc, if you have not already done so, in order to provide ample space between seating.
Even though cases of covid are down, wellness travelers would like to follow social distancing. Mask-wearing by employees and sanitization will have to be continued for some years now, to induce a sense of security among your customers.
The migration  towards virtual fitness/wellness
As it is still not advisable to go to gyms and other places, where a number of people might gather, many people have started working out at home. Beginning with YouTube videos, to virtual streaming, there has been an 80-90% increase in at-home fitness.
So how this shift will lead to the wellness industry boom post-Covid-19?
The growing need for at-home fitness will contribute a lot to the Wellness market. Let us check how these emerging trends will continue to impact the wellness industry for years to come.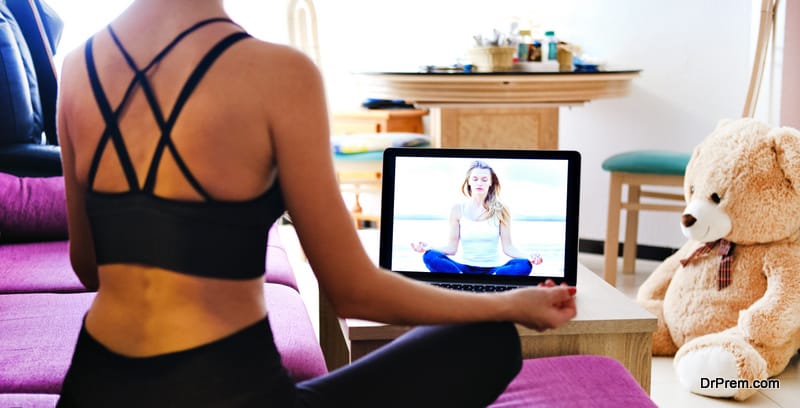 Very few people are actually motivated to work on their fitness on their own. They have to be pushed by their trainers to achieve their fitness targets. The best way to inspire people to exercise is to do it live with a trainer, and even in fitness after Covid, videos would be more successful with trainers.
In the pre Covid era, fitness-conscious people were going to gyms for their workouts, yoga sessions with instructors, Zumba, Aerobics, etc.
Postcovid, fitness is 99% of the time, practiced at home. Gyms have begun to stream workouts with instructors taking people through rigorous sessions. Online fitness streaming programs are already seeing high bookings. 
A great opportunity for those in the fitness equipment market. If your gym equipment is not being used, then follow the example of numerous gyms in the world and rent out or sell your gym equipment. This will get you more members who can workout from home renting your machineswith your instructors giving personal or joint sessions.
People are fitting their homes with machines as well, so you can sell superfluous equipment if you are really pressed for money. This would help you invest in virtual fitness videos, which can be done from a smaller space – besides, the rent would be considerably less. Also, people are more interested in fitness after Covid, so for them, these devices would be a lifelong investment. 
Setting of outdoor gyms and fitness parlors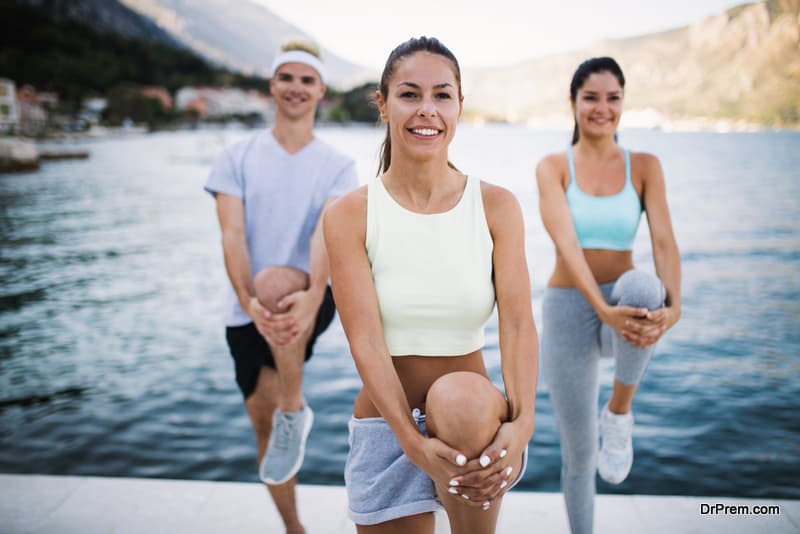 If you are a yoga or aerobics or Zumba instructor or have a school teaching the same, then you might take your classes outdoors. No problem in social distancing with pure oxygen adding value to workouts.
This would reduce your infrastructure costs, as there is no rent to be paid in the park! Also, you and your class would benefit in myriad ways amid fresh air and sunshine. People are suffering from vitamin D deficiency, so when you conduct classes outdoors, you and your students would get your vitamin D quota.
You can record your sessions and instruction outdoors, and stream it online to students who want their classes at home, and this can be done to inspire fitness after covid too.
There has been a great loss of business and in this challenging economy, any Wellness Offering will become popular if a competitive price is given to consumers. Fitness industry after covid is expected to reach new heights, as more individuals are concerned about maintaining health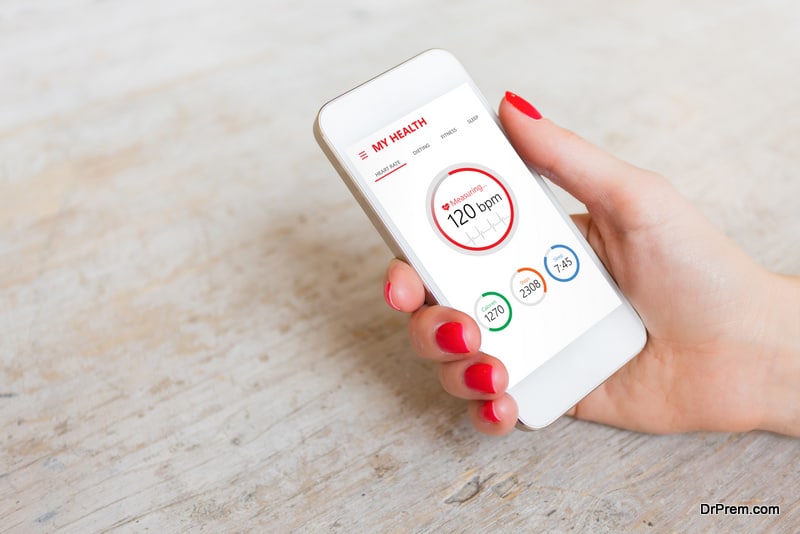 Everyone wants the convenience of having information and prefer ease-of-use for all work, including Fitness improvement. Fitness tracking apps were already being used, but post covid they will see a huge boost. If you have a gym, or any kind of online class, or own a Wellness resort and/or spa, your business could do much better with a dedicated app. 
Telehealth and Virtual Wellness will continue to find many takers
Telehealth found many patients who were averse to consulting doctors by physically visiting hospitals earlier. During the pandemic times, Telewellness, Virtual Wellness, and Fitness have become quite popular.
Experts are predicting that this change will not be a temporary one, and there will be substantial growth in this industry, even after Covid-19 subsides. The necessary infrastructure has improved due to the demand, and thus the growth of virtual wellness will keep growing. 
Teletherapy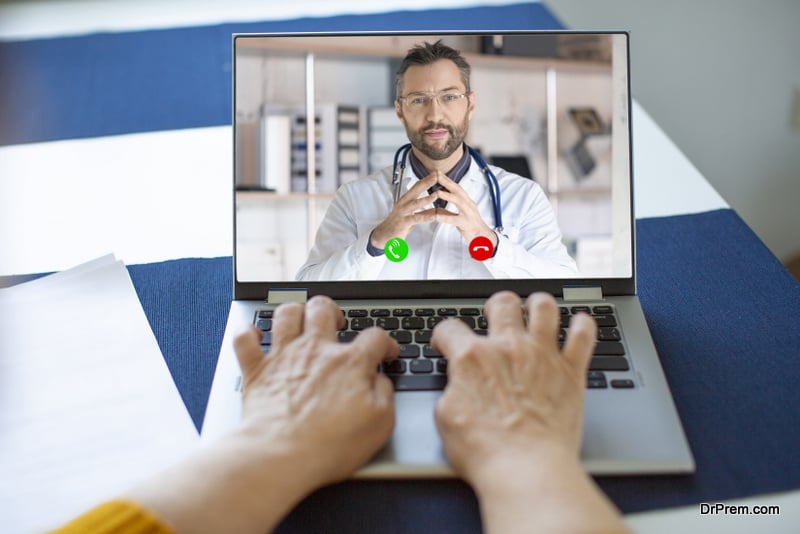 The face-to-face benefits of therapy are undeniable. But due to Covid-19 restrictions such as social distancing and lockdowns, physicians, therapists, and distressed people have become comfortable with online therapy. Ever wondered how Telespa would work?
Mental health has been one of the major fallouts of Covid 19. Millions of people are suffering from economic stress, as businesses have seen losses. Many people became jobless, and others lost loved ones. Some patients of Covid 19 showed mental health issues post-recovery.
Wellness healthcare providers will continue to serve their patients online through phones, laptops, iPads and other devices. The demand is supposed to grow in the next few years, so even though physical one-on-one therapy might start, online consultations will grow phenomenally.
Talkspace, Wysa, AbleTo – apps that were providing therapy services online pre-covid have seen a very big surge in demand for therapy. The apps are preferred as they match the user with the therapist that is specific for his/her needs and these types of apps would be quite the norm in the fitness industry after Covid.
Many start-ups have started therapy apps that offer free therapy or at much reduced costs. In certain apps, a group of people can join anonymously to access therapy for coping with the stress related to Covid 19.
According to statistics, there was a 400% increase in funding for start-ups specializing in mental health. Therefore, online therapy via video calls, through people's phones is going to rise and professionals and clinics have to go digital in order to stay relevant. 
Mental Wellness Market after Covid
The mental wellness market after Covid is set to grow immensely. People are realizing the importance of being calm and relaxed during times of crisis and while leading a normal life. Numbers of people suffering from mental stress has increased exponentially during covid-19.
An interesting observation during Covid 19 was that those who could control their mental stress were able to recover soon from Covid. People who were directly and indirectly affected by Covid, also fared better, if they managed to keep well mentally.
Apps such as Calm and Headspace, which focus on meditation became sought after, as did Soothe and Travaasa, which offer meditation-relaxation. Apart from apps, the mental wellness market post covid can expand to other sectors such as Mental Wellness programs at Wellness Resorts/Hotels, corporate mental wellness programs, and more.
Wellness therapies for Aging-in-place will come into vogue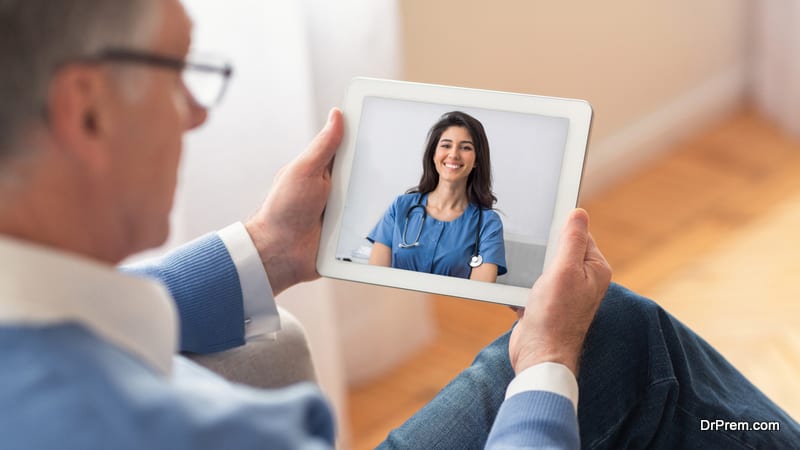 An area of technology innovation for the past few years is Eldercare. The need is even more now, as Covid demonstrated that elders over the age of 60 years are the most vulnerable.
Many elderly people all over the world had to cope completely alone during the covid crisis, without the help of any caregivers.
This brought to the forefront the need for solutions that can provide care to the elderly and peace of mind to their families. The elderly people were also seen to suffer from depression, anxiety, and mental health problems more. To aid in coping, experts are predicting a boom in wellness therapies, digital or otherwise, will be specially designed for them.
Older people who want to be independent and live in their own homes instead of Old Age Homes will have a choice if they have devices, wellness programs, and online healthcare. But, there is a need for patient education too, as older people have to become comfortable with digital wellness solutions.
Self-monitoring diagnostic technology market will expand
Before covid, it was not the norm to have a pulse oximeter at home. Now, most households that have a family member with co-morbidity own pulse oximeters, blood pressure, and blood sugar monitoring machines.
Greater demand for fitness trackers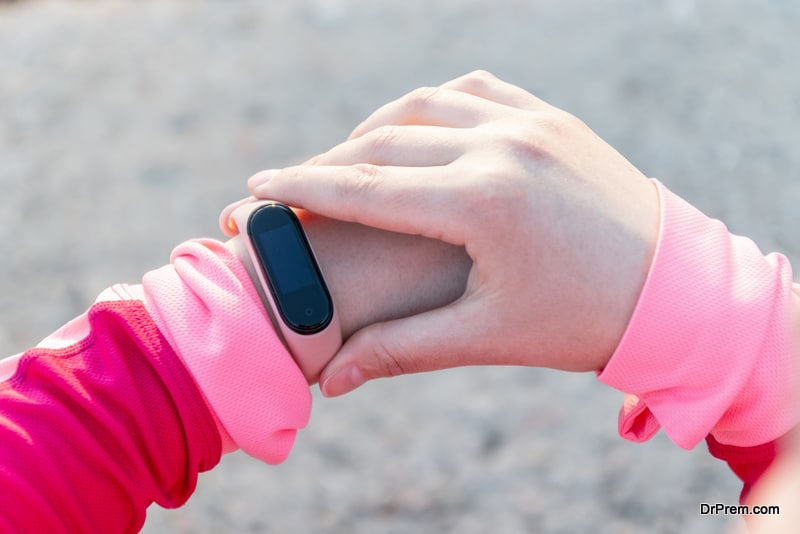 The fitness industry after covid will witness fitness trackers becoming more popular as they help to monitor and motivate people while walking around the home itself. Walking at home is the simplest exercise that has been adopted by people, and it has been successful in keeping people active and healthy.
For an individual to experience wellbeing, he or she has to monitor diseases such as diabetes, high blood pressure, heart conditions, obesity, etc. Companies such as Lifesignals manufactured a biosensor patch for one-time use to monitor Covid-19. It is a simple wearable, which can track respiration, oxygen saturation, and heart rate.
Disposable innovations such as this will be instrumental in promoting wellness, as they can be used not only at home, but also in Wellness Hotels, Wellness Resorts and Wellness Spas. Guests' vitals can be monitored easily and safely, as the wearable will not be used for another person. 
Nutritional supplements and health food market will increase manifolds
Food is now being viewed as a therapy in itself. Healthy living and wellness choices are of no use if an individual does not make the correct food choices. Earlier, health foods were a niche segment, which catered to just a small percentage of the population.
While fighting with the coronavirus, the importance of eating balanced, wholesome food came to the fore. Millions of people want to find organic food, unrefined flours and oils, superfoods, juice cleanses, diets, nutrition apps and more online. Statistics reveal that, globally 41% people said they would choose natural supplements, and in skincare too, 36% consumers would choose a natural option. People are also looking into alternative methods of supplementation, such as mobile IV therapy in Nashville. Treatments allow you to supplement multiple vitamins and nutrients at once, eliminating the need to take pills daily. These treatments boost immunity, hydrate the body, and prevent vitamin deficiencies.
Those companies catering to this sector have to be ready to supply the greater demand to new customers. 
Sleep enhancing products will be commonly used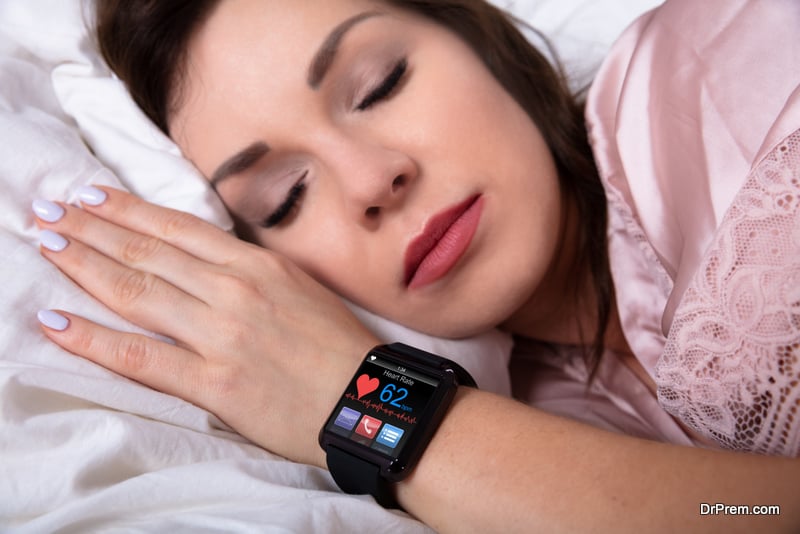 Sleep has been a casualty of the pandemic, due to the immensely high level of stress it unleashed. Sleep trackers with accompanying apps, gravity blankets and blackout curtains are some examples of trending products for better sleep. 
Wellness apparel and skin treatments is in vogue
Athleisure and skincare products saw a massive rise in sales during the pandemic. People are more image conscious and love their bodies more. With fit and young bodies, people are more open to non-invasive procedures to get a younger and healthy-looking face too. Microneedling, oxygen jets and lasers are treatments being sought out by men and women both.
Skincare products and plans can be devised according to personalized needs determined through surveys and quizzes. 
Built environment will be wellness oriented
Built environment is not just the buildings we live in or work from, but also all the objects that we use to perform our work. For example, computers, mobile phones, cars, sofas, entertainment on our devices – these promote an unhealthy sedentary behavior. Calculating from 1975, obesity has tripled worldwide, and one of the main reasons for it is the sedentary lifestyle.
The way that cities and towns are designed currently makes it difficult for people to commute using their bicycles or to walk. With an increased focus on Wellness, the necessity for people to exercise in whichever they can, and as much as they can, is emphasized.
This can be done when cities and towns are designed keeping wellness in mind. Low density of buildings, single use zoning, incorporating large green spaces such as parks would help to improve wellness and wellbeing. Construction of homes and buildings have to be rethought, wherein residents can enjoy good ventilation and natural light.
A study found that there would be a whopping $47 trillion dollars reduction in economy by 2030, due to chronic ailments brought about by lifestyle or poor living environment. The economically challenged should have the same opportunity to live in good, wellness inducing houses, and not just the rich.So, construction companies should be prepared for redesigning of built spaces in urban and rural areas, and creating new spaces which benefit the health of users holistically. 
New online content development aimed at art therapy
There was a 425% increase in the enrollments in courses by Udemy, the MOOC or Massive Open Online Course provider. The courses which were most in demand were professional skills such as technical drawing, Adobe Illustrator, Art skills such as Drawing and Painting classes. Content oriented for children such as coding as well as basic art skills also saw huge enrollments.
Recreational content such as Pilates and guitar also spiked. Online course providers are teaching through their own sites, as well as partnering with educational institutions to provide extracurricular content.
Art therapy has long been used to reduce conditions such as anxiety but was generally one-to-one. Now, it has been adapted to the online platform as adults are using it as a stress booster due to covid. So, content creators should focus on generating content which would help people reduce anxiety. 
Understanding your Wellness customer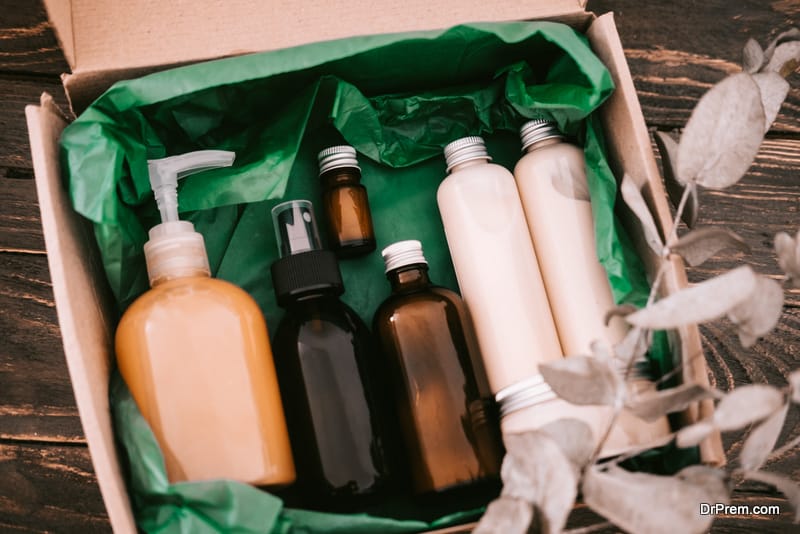 Every Wellness customer is definitely not the same! There are Wellness enthusiasts who belong to the high-income group, and follow brands and highlight their choice on social media, and excitedly try out new innovations.
There are Wellness customers who feel responsible socially, and they are willing to pay more for products which are sustainable, have as little harmful chemicals as possible, and the product is biodegradable. Their food choices are centred around preservative free or organic food, and so on.
Price conscious consumers make up the next category. They value Wellness, but will compare products as well as features before purchasing, and try to get a good deal.Out of the three main categories of Wellness customers, the first two spend lavishly on Wellness products.
Wellness customers are born everyday, especially due to Covid, as people are proactive about leading a healthy lifestyle, in all respects – physical, mental and emotional. Companies who can cater to their needs will be able to gain an edge and build a niche for themselves in the post covid market. 
A few takeaways:
More inclusion of the Wellness factor in products and regular services.
Wellness Resorts, Wellness Hotels and Wellness Spas need to advertise their establishments and target local and nearby customers, offering staycations and more. Focus should be on offering programs which guests can learn and continue throughout life
Digital Fitness industry after covid will grow more than ever.
Virtual streaming of Wellness programs will continue
Customer education is essential, especially in the Elderly segment
New digital content development for Wellness Therapy purposes
Apparel and Skincare product companies to focus more on sustainable sourcing and natural ingredients
Personalized products will be more in demand as indicated by a UK survey.
Understanding of Wellness customers would help to find your Wellness niche