It is not the breath-taking Sahyadri that blows your mind away, but the unique melding of technology and tradition focused on sustainability that gives you everlasting wellbeing. A mesmerizing hillside getaway, tranquil and completely cut out from the daily grind fulfils your pent-up desire to relax and rejuvenate.
The journey begins
Image Source : dharanaretreat.com
Just a 3-hour drive from the city, this exquisite property bloomed into a wellness retreat and it all started in 1985.  Popularity soared, and the enchanting landscape is at its dramatic best especially in monsoon. You wake up every morning to the sweet warble of birds and venture out in nature to collect wild berries or perhaps to hear a waterfall thunder as it cascades way down the terrain. A paradise on the earth amazing enough to create a wellness nest inspired William and Denzil brothers to start the retreat.
Later, they hit upon another gem slightly over an hour's drive down south at the Shillim valley, a bowl-shaped fairyland extending into the Sahyadri mountain ranges. The brothers fell in love with this valley and acquired a 500-acre estate that has grown into the Dharana nature conservation centre. Thus, the initial seeds of sustainability and healing were planted in a wonderful way setting up the essential connect between man and nature.
The Dharana Approach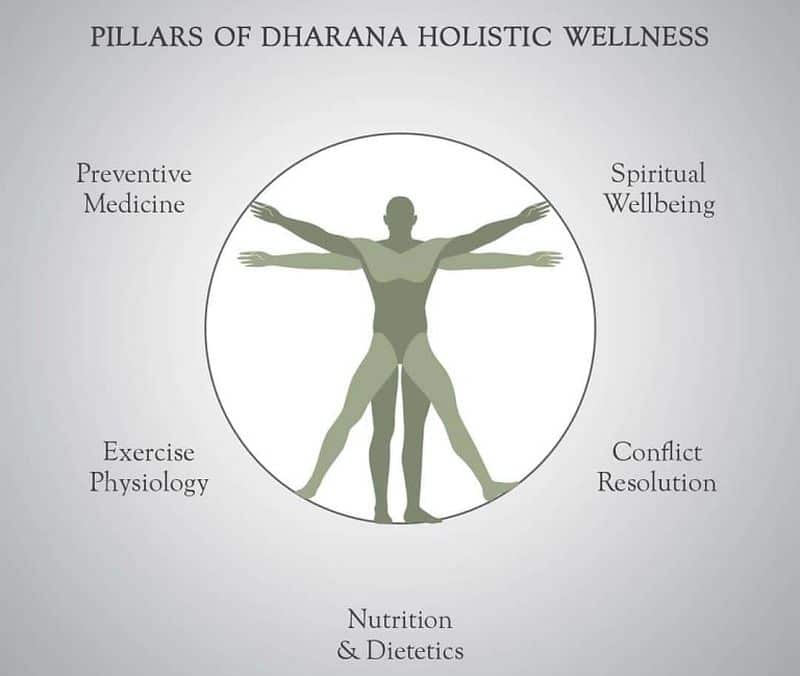 Image Source : dharanaretreat.com
What strikes most is Dharana's unique approach to wellness that is categorized under five heads – Preventive medicine, exercise physiology, nutrition and dietetics, conflict resolution, and spiritual wellbeing all highly relevant given the varied roller-coaster rides of life one has to go through.
The Dharana philosophy is something beyond fighting physical and emotional deficiencies; it sets your wellness to a higher pedestal ensuring optimal wellness for the well-functioning of your life. Dharana's serene nature is pure bliss. You feel the balance in your life, and plans designed for wellness seekers are wonderfully customized. The flow of positive energy is felt that sets in peace and completeness.
The surrounding lush rice fields, bamboo plantations, forests and majestic valleys imbibe you with the feeling that you are in the right place for your wellness. Be it the marvelous sunrise yoga or evening meditation, you will thank your luck.
Personalization – Key to Dharana wellness programs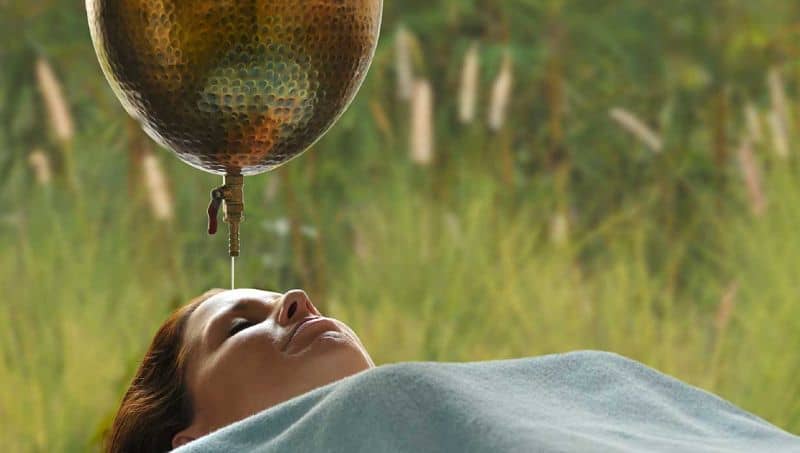 Image Source : dharanaretreat.com
Dharana Retreat has a comprehensive list of wellness programs, the art lies in making it personalized, and the resort excels in this respect with a broader holistic vision. The person is always in the focus along with his/her surroundings. What are his/her traits (or Doshas)? How does his/her emotional response work?  Guests are educated on their strengths and weaknesses and what it needs to keep sound mental and physical health.
Before your visit, you would be required to fill a questionnaire regarding your physical and emotional health.  Based on your responses, Dharana's wellness professionals work to create a personalized program to address your unique wellness needs. Most importantly, the programs are result-driven whether it is Ayurvedic Panchakarma, yogic breathwork, mindful meditation, detox programs, or anti-aging treatments. The biggest plus point, your wellness journey does not end with your stay, but you carry it along as you gain knowledge and exposure to sustain wellness throughout your life.
Programs and treatments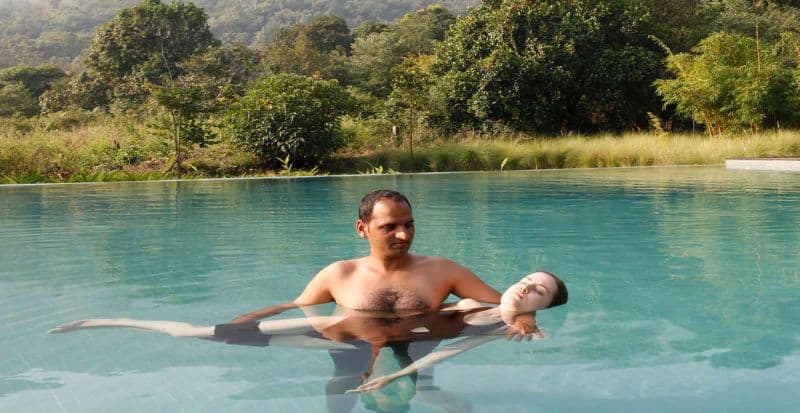 Image Source : dharanaretreat.com
Dharana wellness center concentrates on two well-meaning tailored products for customers. They get a studied blend of wellness plans and contactless therapies focused on Energy and Pranic healings. Based on scientific research, the entire process goes through a bioenergetic analysis and spectrometry.
The 5-7-day Dharana resilience retreat aims to restore your mental and emotional wellbeing uniquely. The concept takes the route of healthy eating plans, mindfulness, and de-stressing in the most effective way of helping you to build your resilience to various external stimuli.
After completion of the program, you respond to the environmental inputs with a more supple mental framework. Therapies eliminate stress hormones like cortisol, endorphins, and melatonin production is boosted. Harmonious circadian rhythm sets in. The program emphasizes psychosomatic relationships and builds resilience in the mind making it optimally stable.
The Dharana Rasayana retreat which is also a 5-7-day program focuses on building immunity against toxins. Natural therapies are applied to enhance immunity and longevity. Guests get a productive tutorial on a healthy lifestyle. Programs are designed to improve the jataragini so that your digestive system functions well.
Integration of hi-tech diagnostics with traditional wellness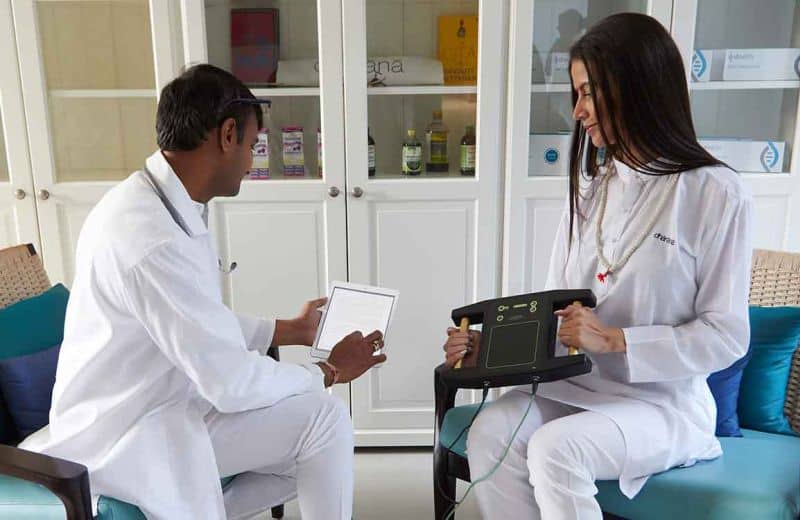 Image Source : dharanaretreat.com
Adhering to its 'Holistic Philosophy', Dharana Wellness Retreat's distinct offering is hi-tech medical diagnostics run by expert medical staff under the supervision of Dr. Arun Pillai. It includes gene testing, oligo scanning, iridology, and other routine diagnostics to diagnose and treat various conditions from allergies, joint problems to other chronic health conditions. Guests are guided to various wellness programs and therapies based on this on-site diagnosis.
Fusion wellness programs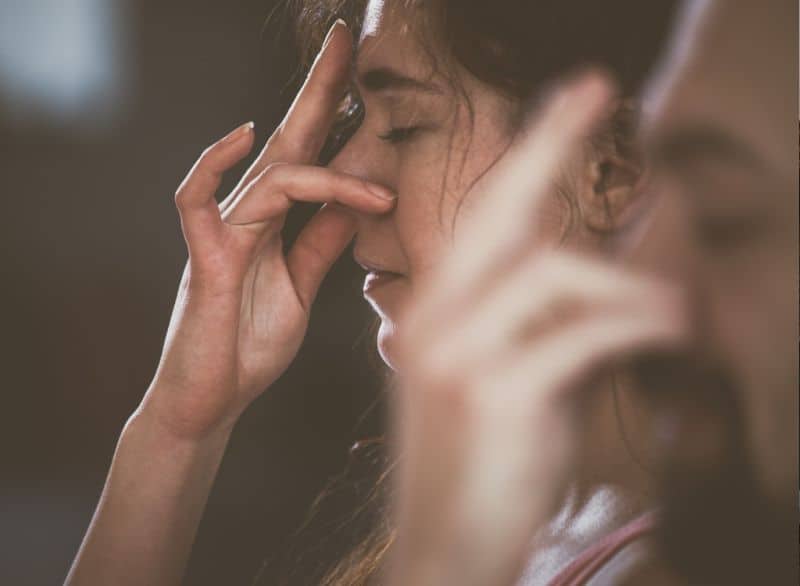 Image Source : dharanaretreat.com
Yoga need not be a hardcore mundane practice. Sunrise yoga at Yogashala is a wonderful experience that makes you mindful. Meditation sessions in the cave are accompanied by flute ragas and Tibetan bowl sound therapy that helps your brain and mind slip into the meditative state easily. Nature here has such a strong impact that can easily replace your hi-intensity gym workout with rigorous hiking sessions.
Similarly, a weight-loss program is not confined to diet control and workouts but also extends to meditation and pranayama. Diet also varies with the wellness program and the menu is largely built on Ayurvedic principles with ingredients sourced from the Shillim Forest.
Accommodation
Your wellness depends a lot on where you dwell. The contemporary-designed spacious villas and suites are in sync with nature with Zen vibes bordering on austerity. Luxe factors exist but with a subtle touch that gives your body the much-needed comfort to heal and refresh as your mind wanders freely. You learn to accept wellness as a way of life.