The number of wellness tourists hitting foreign shore to obtain wellness benefits is increasing and so is the importance of wellness tourism facilitators. But is it always advantageous to hire a wellness tourism facilitator? As a customer, what would be your reasonable expectations?  Wellness travel is proliferating. A wellness tourism facilitator works as a bridge between the facility provider and tourists. A facilitator plays an important role in promoting the role of wellness tourism.
Guide to understanding the advantages and disadvantages of hiring wellness tourism facilitator and what could you expect
What to expect from a wellness tourism facilitator?
Along with all its beneficial aspects, wellness tourism has grown into a moneymaking industry. Many people are traveling overseas for getting cure or therapies for different health related problems. There are many wellness tourism facilitators in the industry and it is important for you to select the best one carefully who can help you during the entire journey abroad and back.
Wellness tourism providers or facilitators offer support to traveling wellness seekers, they guide them through various wellness related programs and services in foreign countries.  Below we have some advantages and disadvantages of wellness tourism facilitator:
What are the advantages of seeking information from wellness tourism facilitators?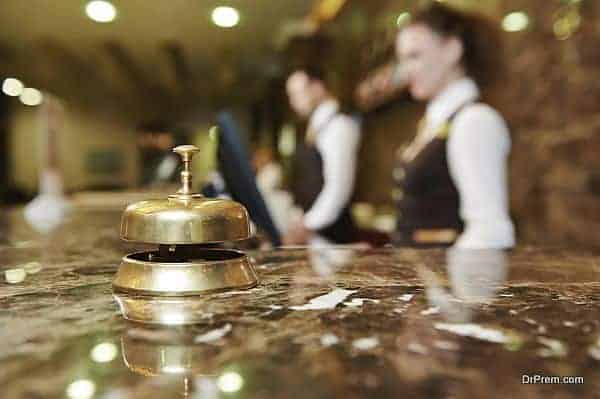 A wellness tourism facilitator arranges perfect journey for wellness tourists also make other essential arrangements, such as lodging arrangements, organizes wellness services, and allows wellness tourists to explore travel destinations.
These professional facilitators work in tandem with numerous alternative therapy providers and hoteliers across the world to offer the best wellness tourism packages to their potential customers.
They are experienced enough to recommend the best suitable wellness practices to wellness tourists, they are the best people to get in touch for creating and arranging your wellness travel tour.
A professional wellness travel facilitator works for or keeps a close check on a multiplicity of agencies; he can provide you with safety guidelines and recommend the best agency that could help you to achieve your wellness related goals.
A good facilitator can help you avert all legal and other problems during the wellness trip. A complete understanding of all the troubles that a wellness tourist may have to encounter for traveling abroad will make you understand the importance of the facilitators. 
What are the disadvantages of seeking information from wellness tourism facilitators?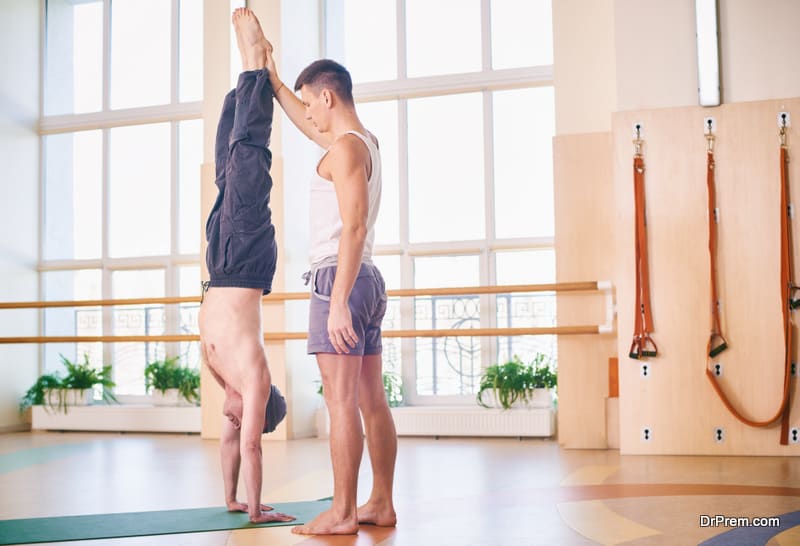 You should also take note of the disadvantages before taking a wellness tourism facilitator for granted.
The wellness tourism facilitators may provide you inaccurate information about an alternative therapy and the destination where you can avail it. They are usually busy people and do not have time to facilitate you with absolute information about a specific wellness destination.
Facilitators charge very high when they realize that the tourist did not have any prior experience of traveling overseas.
As they are the business-minded people, they would support every destination as the best suited for you. They may have their commissions in lieu of wellness tourists they send to a particular destination. Therefore, it is necessary for you to crosscheck all the terms to avoid any stressful situations during your visit.
Wellness tourism facilitators do not have the time or resource to visit every wellness tourism destination. They must choose wisely from limited numbers where they can earn more and this can lead to disappointment.
The options provided by the wellness tourism facilitators may not be best treatment available for you. They will offer a service as they have business agreements with the service providers, as a result, it will lower your chances of getting a proper wellness care in better centers.
What expectations do you reasonably have from a wellness tourism facilitator?
Wellness tourism has gained immense popularity in the recent years, which has facilitated the emergence of wellness tourism facilitating companies. Wellness tourism facilitators or wellness tourism providers handle various facets of the vacation, including travel arrangements, accommodation, and legal formalities. They have become an integral part of the wellness tourism industry today. Many people seeking wellness treatments in a foreign country seek services of the wellness tourism facilitators.
People interested in wellness tourism have a very vague idea about the procedure and do not know how to arrange and plan a wellness trip abroad. People are often worried about their travel destinations and the selection of right facilities. Moreover, patients who have never traveled before for wellness have many queries. Only a professional wellness facilitator can answer these queries properly. The wellness tourism facilitators or providers inform the interested about the different aspects of wellness tourism.
This chapter discusses the qualities of a wellness tourism provider and the ways one can find a good wellness tourism facilitator.
Why should you take help of a wellness tourism facilitator?
An experienced wellness tourism facilitator helps the interested tourists choose the right destination for availing alternative therapies and make all necessary arrangements. They provide accurate information regarding the wellness tourism destinations around the world and the different types of therapies and non-medical treatments. An experienced wellness tourism facilitator can make the entire process simple and stress-free for the wellness tourists.
The facilitator plans every little detail of your wellness trip. When you travel abroad for wellness, you may have to face various problems because of the language barriers and cultural differences. A wellness tourism facilitator sorts out communication gap between you and the therapists and eases the communication process.
The wellness tourism providers play a very important role in making wellness trips easy and bridging geographical or demographical differences.
The wellness tourism facilitator works as a mediator between you and the authorities.
They have all the experience to deal with the difficult situations that may arise during your wellness trip.
The wellness tourism providers have good negotiation skills. They have sufficient idea about the cost of therapies abroad and can help you get true value for your money.
What to expect from a wellness tourism facilitator?
You have every right to expect excellent services from your wellness tourism provider. If a wellness tourism facilitator has all the necessary information regarding different therapies and their costs in different destinations, you will be able to choose the best option for yourself without any dilemma. As a client, you have every right to ask how the wellness tourism facilitators select the therapists and destinations.
Honest facilitators will be able to give good reasons for selecting a certain therapist or destination for you. You should make sure that the chosen therapist has the necessary qualification for giving you the therapy you need. You might expect many other things from your wellness tourism provider. You should ask your facilitator all the relevant questions regarding the trip and the therapies before you embark on a journey or sign an agreement with the wellness tourism provider.
The wellness tourism facilitators can give you clear guidelines regarding the rules and regulations in a foreign country, so your travel stays smooth. Qualified facilitators has great understanding about the legalities and technical jargons and they will apply their knowledge.
Since the legal terminology can be very confusing, you will need the assistance of the facilitator in understanding the contracts you sign with the therapists. It is the responsibility of the wellness tourism facilitators to tell the tourists everything regarding the trip and at the same time, they should remember to guide the tourists if any unprecedented event takes place in a foreign land.