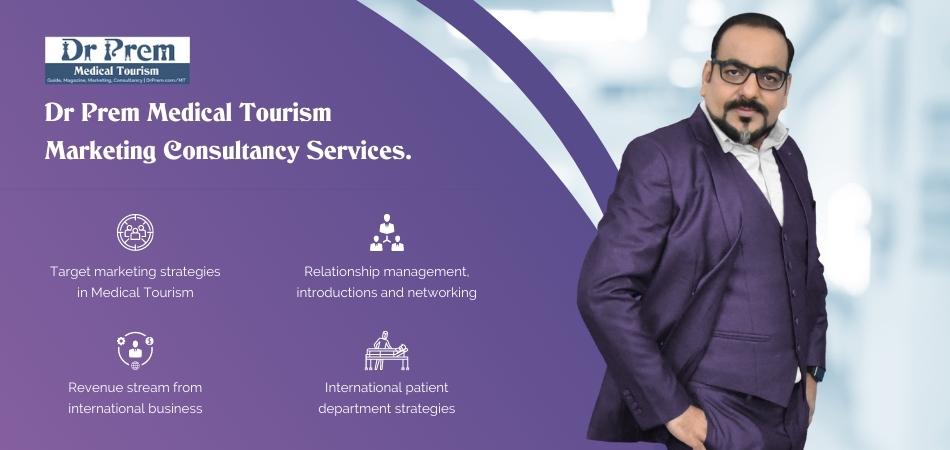 For long, Greece has been regarded as the birthplace of medicinal science. It was also considered as one of the world's leading holistic centers in ancient times. The recent surge of interest in holistic science has put Greece back on the medical tourism map. The country is today being sought out by millions of medical treatments who wish to benefit from its world class healthcare facilities, natural calming environment, pure air and wonderful climate; all crucial factors in promoting the quick recovery and wellbeing or arriving patients.
Greece has been one of the many countries around the world that have decided to join the medical tourism industry in the past decade. The country has announced several plans since then, focusing on investing heavily in the medical tourism market in order to spur its own economy. As such, medical facilities in the country work along with the Government to lure tourists from in and around Europe. The popularity of the country being widely known, Greece has also been attracting patients from the UK, U.S. and even Asia for quite some time now.
Guide to Medical Tourism in Greece– Facts, Trends, News, Services, Research, Business and Updates by Dr Prem
General

Language
Greek, English
Time Zone
EET (UTC-2)
Dialing Code
+30
Electricity
220V,50Hz
Medical Tourism Status
Athens, Thessaloniki, Piraeus, Patrai
Currency
Euro
Clothing
Summers are warm and sunny, where as winters have

Heavy snowfall.

Health Related

Mortality Rate
10.61 deaths/ 1,000 population
Life Expectancy
78.3M /83.6F
Patient: Physician Ratio
230:1
Hospitals JCI accredited
1
Recommended    Vaccinations
Hepatitis A, MMR, Diphtheria-tetanus, Influenza, Yellow feve
Other Infections
Crimean-Congo hemorrhagic fever, tick-borne encephalitis,

Leishmaniasis, HIV
Tourism Related

Population
10,815,197
Reliability of Police Services
63/140
Global Competitiveness
4.13/7
Physician Density
1/140
Tourism Competitiveness
4.8/7
Hospital Beds
36/140
GDP/Capita
$22,055
Quality of Air Transport Infrastructure
45/140
Health and Hygiene
6.4/7
International  Air  Transport  Network
58/140
Safety and Security
4.7/7
Quality of Roads
71/140
Air Transport Infrastructure
4.7/7
Hotel Rooms
3/140
Tourism Infrastructure
6.8/7
Tourism Openness
48/140
Cultural Infrastructure
4.3/7
Attitude  of  Population  Towards Foreign Visitors
37/140
Visa Requirements
40/140
Greece is one of the urns of civilization in Europe as well as the world, which makes this country a tourist hot spot as it offers a number of ancient sites and historical attractions to magnetize the tourists from different regions of the world. Greece has long been a tourist attraction for individuals interested in exploring the ancient culture and traditions. However, Greece in recent times has also become an attraction for travelers looking for exquisite cuisine, bustling city life and beautiful islands. Tourism is an important part of Greece's national income, as it funds approximately 16 percent of the gross domestic products of the country.  Medical tourism business can further add to Greece's GDP.
Location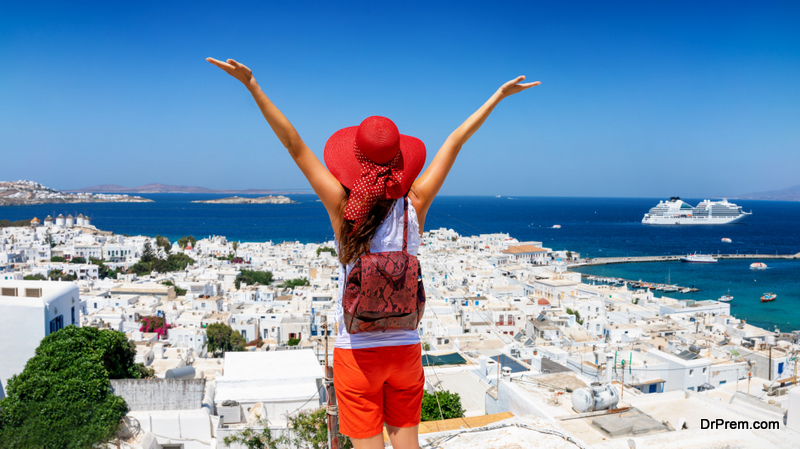 Situated at the crossroads of Asia, Europe, Africa and the Middle East, Greece is surrounded by the Mediterranean Sea in the south, the Ionian Sea in the west and the Aegean Sea lies in the east.  Lying between latitudes 34° and 42° N and longitudes 19° and 30° E, Greece shares its borders with Albania in the northwest, Bulgaria and the Republic of Macedonia in the north and Turkey in the northeast.  Greece is popular for its beaches and beautiful coastline, which measures 14,880 km and features over 1,400 islands that become a centre of attraction among tourists. The location of Greece is ideal for medical patients to visit which is why we included Greece in our medical tourism book.
People
People in Greece are very passionate about their rich past and culture. They greet foreign tourists with a warm heart and love to explain their cultural values and historical facts to the visitors that keep flocking the mystic country from different parts of the world. Greeks are very friendly and hospitable to the tourists. Though the official language of Greece is Greek, which is spoken by 99 percent of the population throughout the nation but majority of individuals speak English to communicate with foreigners.
Events
Greece celebrates a number of festivals and events throughout the year. These festivals are not only important for local people, but they also attract a large number of tourists from Europe and various parts of the world. Usually, festivals in Greece are based around spiritual or religious beliefs and are celebrated according to the Greek Orthodox calendar.
The Carnival or Apokries, which takes place from 31 January to 22 February every year, is one of the major events in Greece that bring people to streets dancing on traditional music. Characterized by chariot parade and costume parties, the Carnival gives the glimpse of traditional Greek culture as people dress themselves in traditional costumes to enjoy the parade. Besides the religious celebrations, several cultural, sporting, theatrical and musical events take place, mainly during summers, in the country.
Weather
With nine geographic regions, including Thrace, Crete and the Ionian Islands, Thessaly and Epirus, together with the Aegean Islands, Macedonia, Central Greece and the Peloponnese, Greece can be categorized in three climate zones, i.e. Mediterranean, Alpine and Temperate. While the Mediterranean
climate is usually mild, wet in winters and hot, dry in summers and the temperate climate features colder winters and hot summers with frequent thunderstorms, on the other, the Alpine climate is visible in the mountainous regions. The capital city, Athens, which is also the largest city in the country features both Mediterranean and Temperate weather patterns.
Healthcare System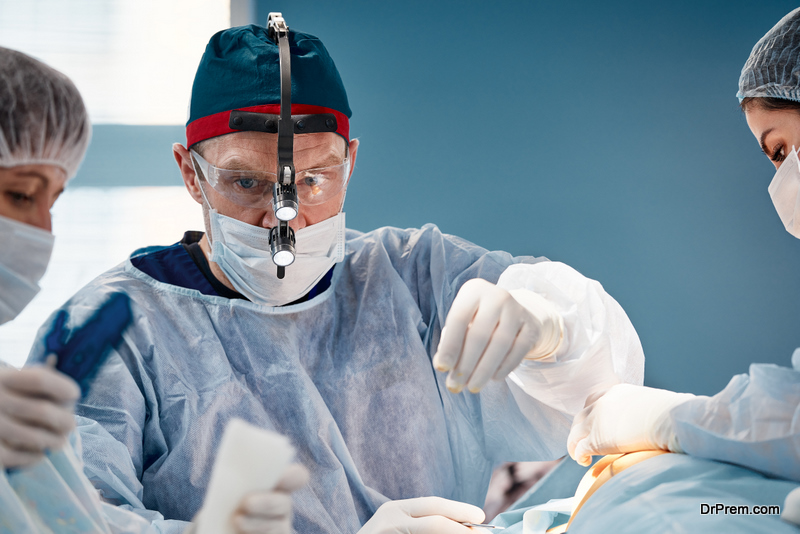 Since 1983, Greece has opted for a nationalized healthcare system where medical services are provided free or at a nominal cost to all the citizens. This ensures that all Greeks have access to healthcare, no matter, whether they belong to a particular socio-economic class or are affected by a chronic or fatal disease. Rural health centers and clinics provide primary care around the nation, while the secondary or advanced care is delivered through the public hospitals and private facilities.
Greece is reforming its healthcare system in order to improve the health services for their citizens and foreign patients. Through additional funds, received from the EU and other world bodies, Greece is focusing more on quality care practices, building new facilities and installing more high-tech equipment and machines, which would improve the country's medical tourism business.
Quality of Healthcare
The public hospitals provide adequate care to its citizens; however, the private facilities provide excellent quality care but for those who can afford it. The private sector provides personalized care by appointing skilled surgeons who utilizes the latest technology for the treatment of a patient.
Greek government is trying to bridge the gap between the public and private healthcare sectors by supporting or increasing the medical facilities in public hospitals all through the country. Moreover, the country has adopted the accreditation policy to rank the medical institutes and improve overall structure of the healthcare to attract medical tourists.
Medical Tourism in Greece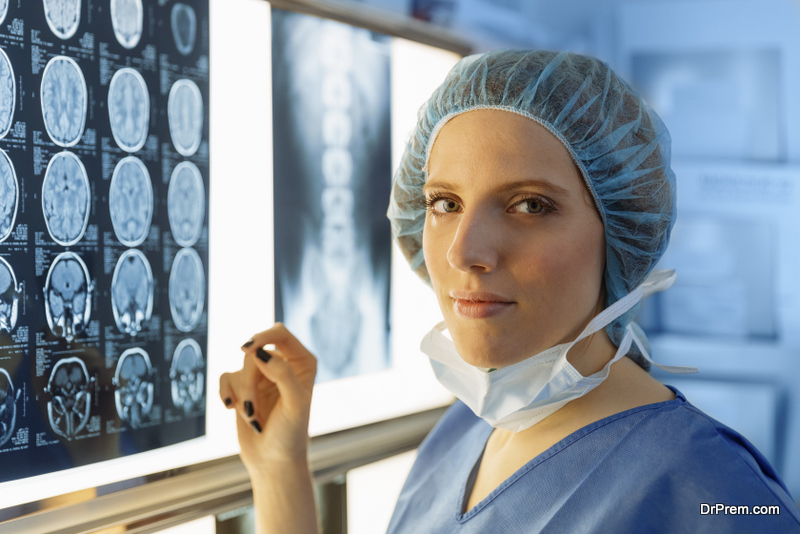 If compared to other European nations, the medical tourism industry in Greece is very new and still looking to make a mark in the region. However, Greece has an edge over other neighboring countries in the region, as it is already a very established tourist destination, attracting the tourist from various parts of the world. Millions of travelers visit or travel Greece every year in order to get a glimpse of its famous ruins and other historical attractions.
If Greece manages to develop the healthcare industry or the standard of the medical facilities in the country, it has the potential to attract the medical tourism and become a leader in the region. Greece could be an ideal medical tourism destination for tourists, as they can combine a fine vacation with quality health services.
Agencies such as the Hellenic Chamber of Hotels and the Association of Greek Tourism Enterprises also strongly support and encourage medical tourism investment as there could be significant benefits to the country from medical tourism.
The hospitality and tourism sector could benefit as medical tourists visiting Greece would lead to year round revenue. Popular tourist destinations in Peloponnese, Crete, Thessaloniki, Kalamata, Athens, Corfu and Alexandroupolis have contemporary hospitals that can cater to patients searching for medical treatment. Greece has several JCI accredited healthcare facilities and this should be highlighted via medical tourism marketing, to attract discerning patients who look for the quality seal.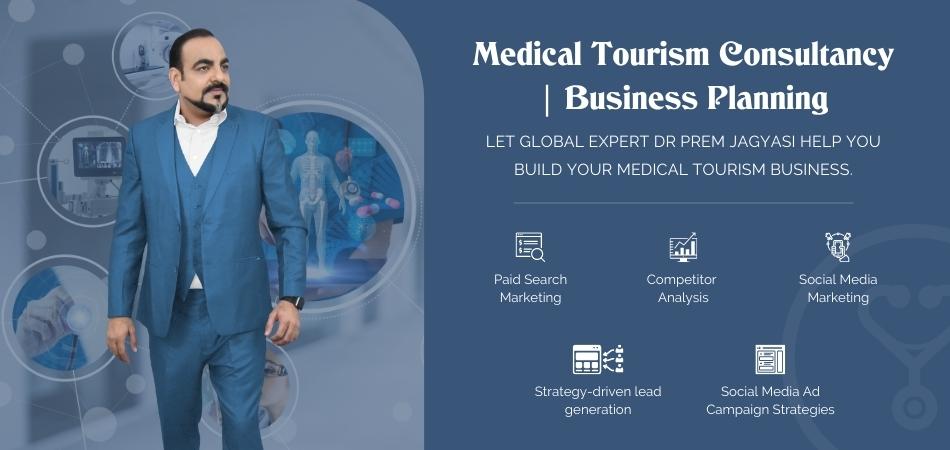 Medical Services offered in Greece
Greece has the necessary infrastructure, medical equipment and staff to offer a range of medical services for visiting medical tourists. The country is most popular though for its extended services in the areas of orthopedic treatments and rehabilitation, dialysis, plastic/cosmetic surgery, fertility treatments, eye surgeries, dental treatments, cardiac surgery and assistance services.
IVF treatments are most sought after by foreign medical tourists which could be done within 5000-6000 Euros several times cheaper than in the US or UK. IVF and assisted reproductive treatments are controlled by a national body within a regulation framework of 50 clinics.
Dialysis is another highly sought after treatment in Greece medical tourism. Over 50 providers perform this procedure and some of these are located in resorts of Crete, Kalamata, Rhodes, Santorini and Meteora. Patients can relax and enjoy staying in these resorts while carrying out the procedures.
The clinics of Greece has been attracting thousands of patients for the last 15 years from many European countries, UK, US and Australia. Greece enjoys a competitive advantage as the procedure costs much less than its peers Spain and Turkey.
Medical travelers to Greece throng large clinics of Athens for various cosmetic surgeries like breast augmentation, liposuction, facelift and all. Apart from regular treatments, specific destinations in Greece are offering excellent rehabilitation therapies with a holistic approach. One such center is the Mediterranean Center for Rehabilitation and Recovery in Loutraki offering an incredible mix of wellness and modern medicine to aiding in recovery of the severest of cases.
Reasons to choose Greece for Medical Treatment
Here are a few reasons why you can benefit by choosing Greece as your medical tourism destination.
Excellent Infrastructure and Services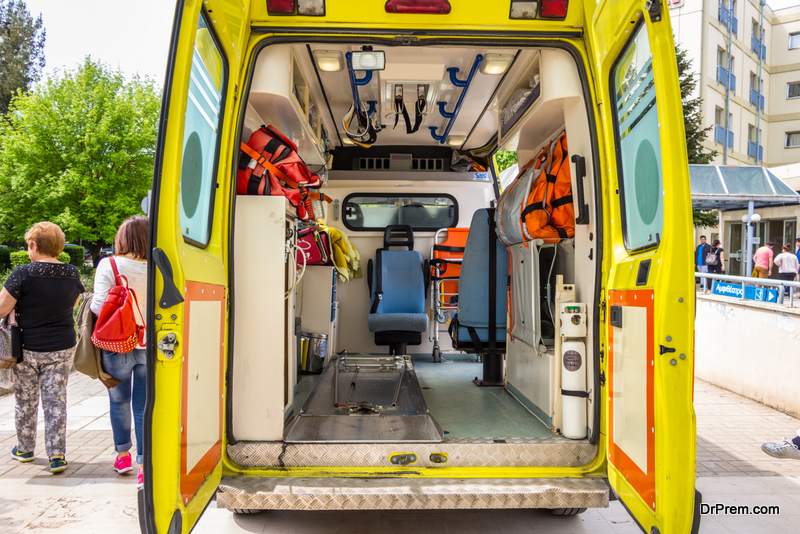 Greece has some of the most up to date medical facilities in terms of infrastructure, medical equipment and services as well. The country is also home to several internationally recognized and accredited medical staff along with world class hotels that can support medical tourists during their stay.
OECD data shows, Greece has one of the highest number of medical professionals per capita in Europe which is 6.3 per 1000 people exceeding far beyond the EU average of 3.4 per 1000 people. Talking of average life expectancy, Greece is ahead of most European countries and in the US. The average life expectancy of men is 78 years five years more than other Europeans and that of women in 83 years, three years more than other Europeans.
Enhanced Safety while Traveling
Greece is a very people friendly country. It is one of the safest medical tourism destinations for patients from anywhere in the world. This makes it easy for one to choose Greece without worrying about the quality of care and treatment meted out by the locals.
High Cost Savings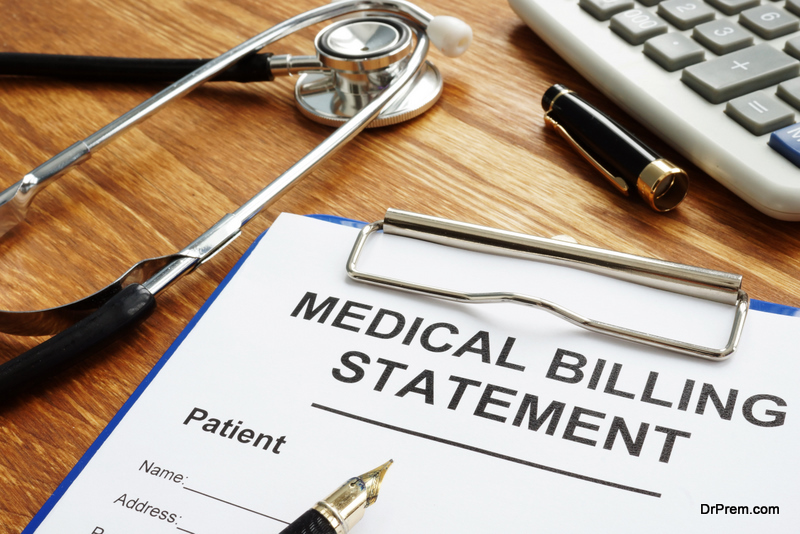 Greece offers some of the most affordable treatment options in the world. Medical tourists can expect to reduce at least 30% of their medical costs while enjoying high quality care at the hands of skilled professionals in an accredited hospital environment. This 30% will include all the travel, accommodation, treatment and vacation related costs as well.
Limited Waiting Periods
When compared to the U.S. and UK, getting treated in Greece is hassle free. In addition to cost savings, patients arriving in Greece for treatment can expect to start the same immediately instead of waiting for their turn to come (which takes months or even years back home). The country also offers access to those medical treatments that are not available back home or are not covered for by the insurance plans.
High Success Rates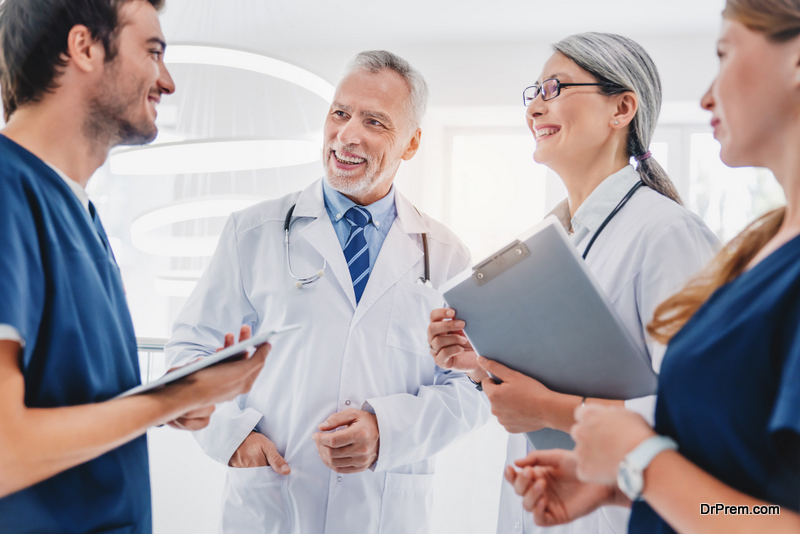 The state of the art medical equipment coupled with world class infrastructure and highly skilled medical staff allows Greece to enjoy one of the highest success rates in the medical tourism industry. The country is extremely popular in specific treatments like egg donation which enjoy very high success rates.
Healing Climate
Greece has plenty of sun, sea and golden sand to relax the minds of patients visiting the destination for treatments. The positive environment offered by the country promotes quick and positive healing, with patients always returning back home treated, refreshed and rejuvenated.
Thermal springs fostering wellness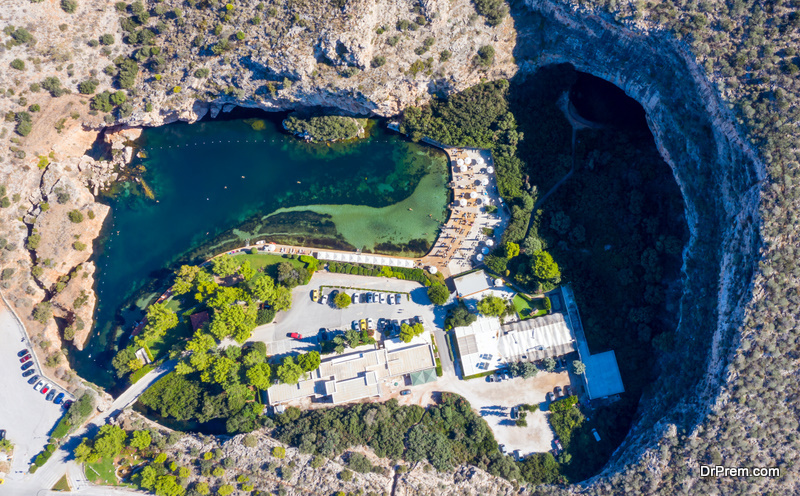 Greece with more than 850 thermal springs offers a great wellness vacationing opportunity to patient relieving them from stress, fatigue and specific ailments. The Lake Vouliagmeni  located 25 km south of Athens sees round the year tourist visit for treating various musculoskeletal disorders. Patient visits are at the peak at Miraggio Thermal Spa Resort from April to October.
Unforgettable Vacation
Let's not forget about the prospect of vacationing in one of the most romantic destinations on earth while at it. Being one of the world's leading tourist destinations, Greece offers visiting patients plenty to see in terms of natural beauty, culture, history and so much more. It offers patients the chance to enjoy a once in lifetime vacation experience post treatment before heading back home.
Greece is becoming a well-known medical tourism destination in the world today. The country boasts of numerous advantages that offer the best reasons for you to visit it for your medical treatments.
Five really good reasons why you should choose Greece for cosmetic surgery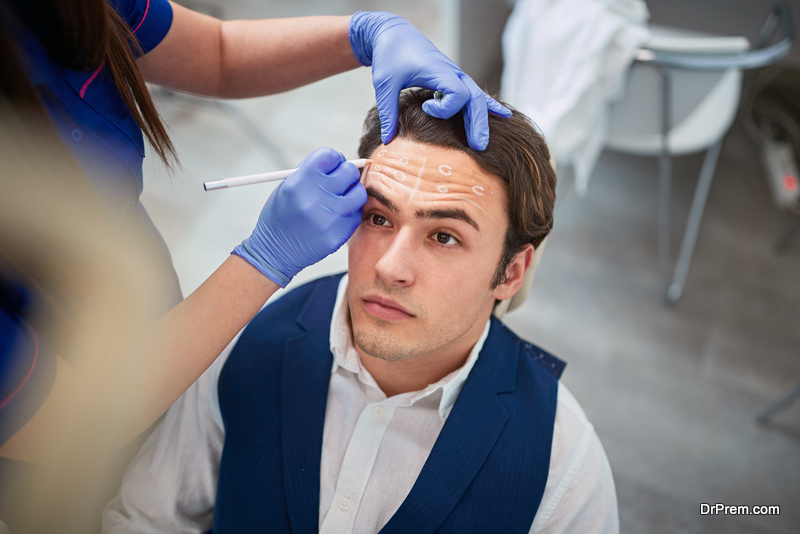 The medical tourism industry has been steadily increasing despite the worldwide recession. And many developing countries are trying to utilize this growth by becoming a part of this billion dollar industry. One of the newest entrants to the group is the island country of Greece. Although known worldwide for its spellbinding tourist attractions, Greece has only recently started to attract a major chunk of individual who opt for cosmetic surgeries  in other countries apart from the UK and the US. And here are 5 main reasons why!
No Newcomer to Cosmetic Procedures
When you opt for a cosmetic procedure, you would be looking for nothing but the best in infrastructure, technology, equipment and experienced staff. And Greece has all of that! In 2011 alone, the country is reported to have done nearly 147000cosmetic procedures out of which nearly 50% were cosmetic surgeries. So Greece is no new comer in to cosmetic procedures or surgeries. And you can be rest assured that you would get desirable results without worrying about botched up procedures.
Affordable Cosmetic Surgery Costs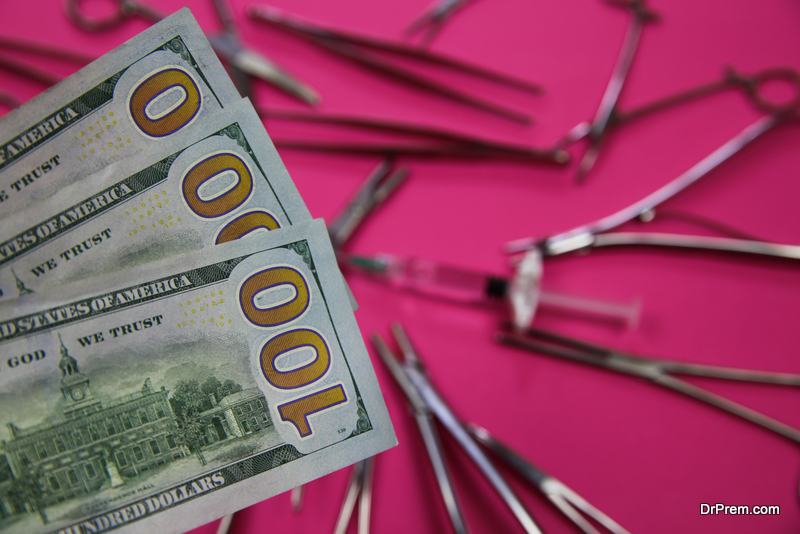 A cosmetic procedure in the UK or US can easily cost you an arm and a leg if you are not insured. Several individuals find it hard to pay the medical costs for these procedures even if they are insured (the insured amount would be too low to cover the costs).
Travel to Greece for the same and you would end up paying nearly 1/10 of what you would pay in the UK or US for the same procedure. Of course, this would only include the medical costs, and other miscellaneous expenses like travel, accommodation, dining and sightseeingwould have to be taken care of separately.  But it is still a great bargain, especially if your insurance company is willing to take care of the travel expenses (some companies actually do).
World Class Healthcare Facilities
Nearly all the hospitals in Greece follow the EU regulations, thus offering the best in terms of healthcare facilities and services. Most of the private hospitals in the country boast of having some of the best equipment, the best service, and the most experienced medical personnel in the entire continent to assist you with the cosmetic procedures and surgeries.
Qualified Doctors and Medical Personnel
Most of the doctors in the country are highly qualified and experienced, having earned their medical degrees in countries like France, Germany and the UK. As such, the hospitals in Greece boast of having some of the best doctors for cosmetic procedures in the entire world.
Most of the cosmetic surgeons in the country also travel overseas regularly to attend medical conventions around the world in order to stay abreast of new techniques, technology and treatment procedures in the field. So you can be rest assured that your cosmetic needs would be tended to with capable hands.
Dealing with Unlikely Complications
Suppose something went wrong during the procedure! You would need to have a way to get yourself out of the situation. And that is easily possible in Greece. Insurance companies would usually take care of costs related to unexpected complications like heart attack or pulmonary embolism that may occur during the procedure (any surgical procedure for that matter). And in case, the procedure did not go as you expected, and you are clearly not happy with the end results, you can easily take the doctor or the medical facility to court to claim damage; something that is very hard to do in non-EU countries.
Greece medical tourism trends and future potential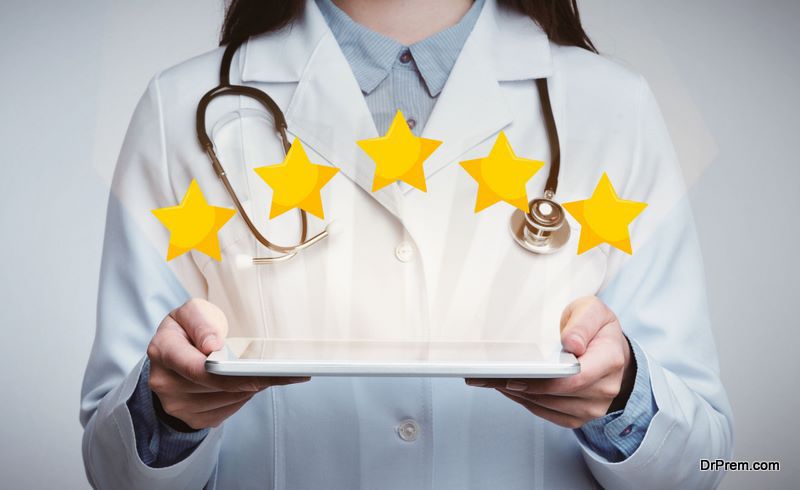 In 2017, Greece ranked 24th in the 136 countries which were assessed for their competitiveness and strength in the tourism market. It was a marked improvement from 2015, when it was ranked 31st. According to the report, the country earned more than $14 million in 2017 from tourism. Greece has an edge over many other countries due to its focus on health, hygiene, tourism services, JCI hospitals, and modern technology in hospitals and clinics.
With the help of experienced medical tourism consultants, Greece can create a targeted strategy to focus on patient groups all over the world. The luxury sector in medical tourism where patients are willing to spend more on starred facilities, enjoying alternative treatments in luxurious stays and surroundings, would bring in more revenue.
Medical travellers are on the lookout for groundbreaking medical procedures, and Greece can create marketing campaigns to promote successful patient stories on digital media. Greece hosted the European Medical Tourism and Global Healthcare Congress in Athens in 2018.
World leaders of the medical tourism industry, government officials and medical directors gathered here. The choice of Greece as the host indicates that it is among the league of the countries which are tapping the growing medical tourism market.
The Athens Medical Group is the biggest player in the healthcare business in the entire South-Eastern Europe, and has its presence in Greece too. The hospitals in Thessaloniki and Athens provide quality treatments delivered with cutting edge technology. WIth more medical tourism investments, other small groups can attract a huge number of visitors too.
Medical travelers coming to Greece earlier had to plan the trip, accommodation, expenses on their own. The establishment of the Greek Health Tourism Confederation has eliminated these hassles and has made Greece a nation to look out for in the medical tourism segment.
Wellness market potential in Greece
Greece can transform into a leading medical wellness destination with some careful medical tourism planning. The temperate climate, therapeutic natural treatments, healthy Mediterranean cuisine along with good medical care makes Greece perfect for travellers seeking holistic health.
It is easy to travel to Greece for European patients as there is no requirement for a visa or any other form of border control, with countries that share mutual borders. The Greece government has extended this to include the citizens of UAE who live in the Schengen region, facilitating easy travel for medical and wellness travelers. This is an example of foresighted medical tourism planning, as it would add to the number of foreign patients.
The varied landscape of Greece ranging from sunny beaches to lush green forests and lofty mountains can attract wellness travelers who want to recuperate or rejuvenate. The crisp air of the mountains and the plentiful sunshine adds to elevating the mood. This is much in demand now as the world reels from Covid and people want some respite, away from the crowds. There are many rehabilitation centers in Greece which provide physiotherapy, aquatherapy, speech therapy, occupational therapy and more.
On the 29th of January 2021, the Enterprise Greece and the Greek Health Tourism Council (ELITOUR) signed a memorandum of Co-operation to work for the promotion of Greece as attractive destination for medical tourism.  With initiatives such as this Greece is on the path to becoming a sought-after medical tourism country in Europe.