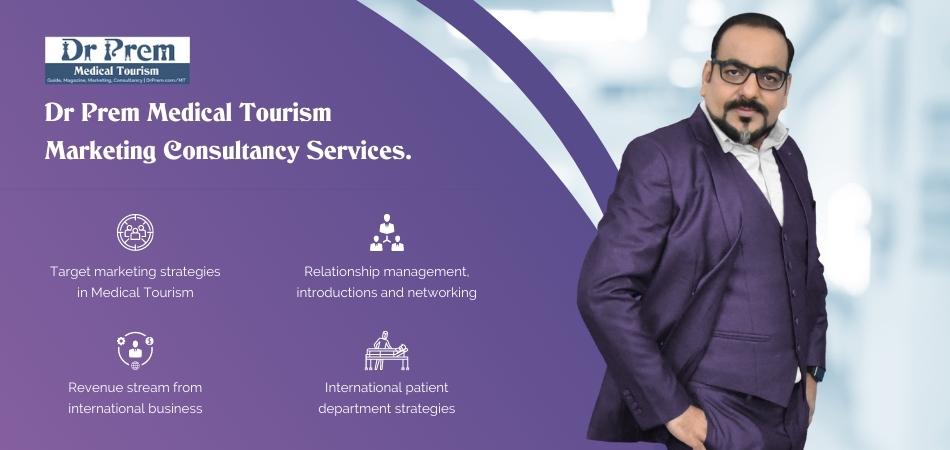 Hungary is emerging as a medical tourism destination for European travelers from the UK, Germany and Austria seeking cost-effective healthcare, especially in the field of cosmetic surgery and dentistry. Prices offered in Hungary are comparatively lower than the normal cost of medical care in other Western European countries. In the next few years, Hungary will be avidly promoting their services as a destination for wellness tourism providing physical and mental wellbeing.
According to the Hungarian Statistical office (KSH), the country saw 2.5 million medical and wellness travelers. Dental treatments, plastic surgery, laser eye treatments and obstetrics are top preferences of medical tourists.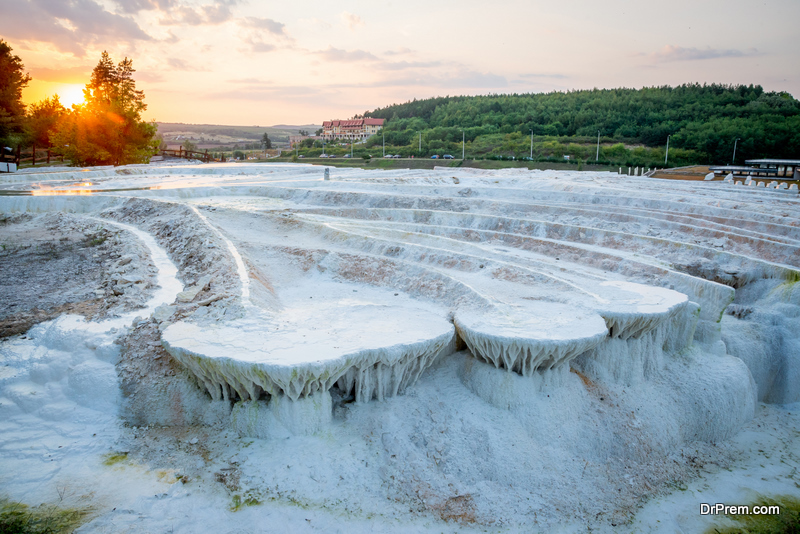 Featuring around 1,453 thermal springs, 98 accredited spas and 40 health spa hotels across the country, Hungary has a great potential to become a wellness tourism hub in the region. In addition, Hungary is actively promoting their physical and mental wellbeing services all over the world to attract medical tourists. Even though the tourist season in Hungary stretches from April to October, but July and August are the peak months when tourists enter the nation in bulk.
Hungarian spas located in the towns of Pecs, Gyor, Debrecen, Telki, Szeged and others, account for 40% of health tourism.Though medical tourism business in Hungary is facilitated through private hospitals, the government also is committed to promote Hungary as a medical tourism destination. The government's official website for the promotion of medical tourism business in Hungary is quite comprehensive and informative.
Guide to Medical Tourism in Hungary – Facts, Trends, News, Services, Research, Business and Updates by Dr Prem
General

Language
Hungarian
Time Zone
CET(UTC+1) CEST(UTC+2)
Dialing Code
+36
Electricity
220V,50Hz
Medical Tourism Status
Budapest, Debrecan, Nagyvarad
Currency
Forint
Clothing
Light clothes in the summer with a jacket for cool evenings.

In winter you should put on a warm coat and boots. It is

very useful if you have raincoat in autumn and spring.

Health Related

Mortality Rate
12.67 deaths/ 1,000 population
Life Expectancy
71.3M /78.8F
Patient: Physician Ratio
300:1
Hospitals JCI accredited
1
Recommended    Vaccinations
Hepatitis A, Typhoid, Hepatitis B, Rabies, Influenza, Tickborne

encephalitis, Diphtheria-tetanus, MMR (Measles-

Mumps-Rubella), Varicella

Other Infections
bacterial diarrhea and hepatitis A , Yellow fever, Plague, HIV
Tourism Related

Population
9,942,000
Reliability of Police Services
46/140
Global Competitiveness
4.78/7
Physician Density
29/140
Tourism Competitiveness
4.5/7
Hospital Beds
9/140
GDP/Capita
$12,735
Quality of Air Transport Infrastructure
91/140
Health and Hygiene
6.6/7
International  Air  Transport  Network
107/140
Safety and Security
5.3/7
Quality of Roads
69/140
Air Transport Infrastructure
2.9/7
Hotel Rooms
44/140
Tourism Infrastructure
5.2/7
Tourism Openness
50/140
Cultural Infrastructure
4.1/7
Attitude  of  Population  Towards Foreign Visitors
116/140
Visa Requirements
40/140
Located in the Carpathian Basin, Hungary is a landlocked country that comprises many vibrant locations that are very different from each other. Featuring low mountains in the northwest and the plains in the east, Hungary houses many small, beautiful villages that add to the natural beauty of the nation.  Hungary is one of the eminent members of European Union and Schengen Agreement that led to the formation of borderless Europe. Hungarian, also called Magyar, is the official language of the nation, which is widely spoken throughout the country, and the capital city Budapest is the largest city in Hungary. The Central European country has switched from textile and food industry to renewable energy systems and high-end tourism, which makes it one of the most popular destinations not only in the continent but also in the world. We have included Hungary in our medical tourism book for its stellar dental and other medical treatments offered in hygienic and scenic surrounding.
Location
Situated in Central Europe, Hungary is surrounded by Austria in the west, Slovenia in the southwest, Slovakia in the north, Serbia and Croatia in the south and Ukraine and Romania in the east. Lying between latitudes 45° and 49° N, and longitudes 16° and 23° E, Hungary stretches around 93,030 square kilometers, out of which 690 square kilometers lie under water, Hungary is a small country, which is roofed by Carpathian Mountains, the Alps and the Dinaric Alps. More than half of the area in Hungary is covered by plains, which comprises the Great Hungarian Plain in the southeast and the Little Hungarian Plain in the west. While the hilly regions comprise the Transdanubian Mountains in the central part of Transdanubia and eastern part of the Alps, together with Alpokalja in the west and the Mecsek Mountains and Villány Mountains in the southern part of the country. The therapeutic water of thermal springs draws millions of health visitors. It is therefore quite likely you will find Hungary mentioned in various medical tourism books.
People
People in Hungry, also known as "Hungarians," are very friendly and they take pride in representing their culture, which is quite different from other countries in the region. Apart from the art of hospitality, Hungarians have a great flair for cuisine, which is an important part of their culture. They actively take part in various cultural or/and social events and enjoy the festive period. Being a land of thermal water, Hungary and its people have a passion for spa culture, which combine Roman, Greek, Turkish, and northern country architectural elements to woo tourists from different parts of the world.
Events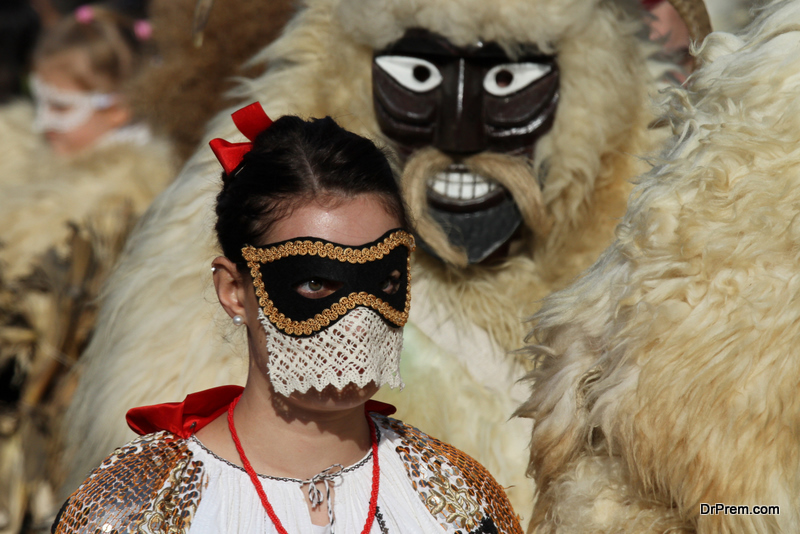 With more than 200 events taking place throughout the year, Hungary is known as a "Festival City" that attracts a large number of tourists from Europe and other parts of the world. The Budapest Spring Festival, which starts in March, is one of most prestigious cultural events in the whole country, wherein a large number of national and international performers entertain people with their performances.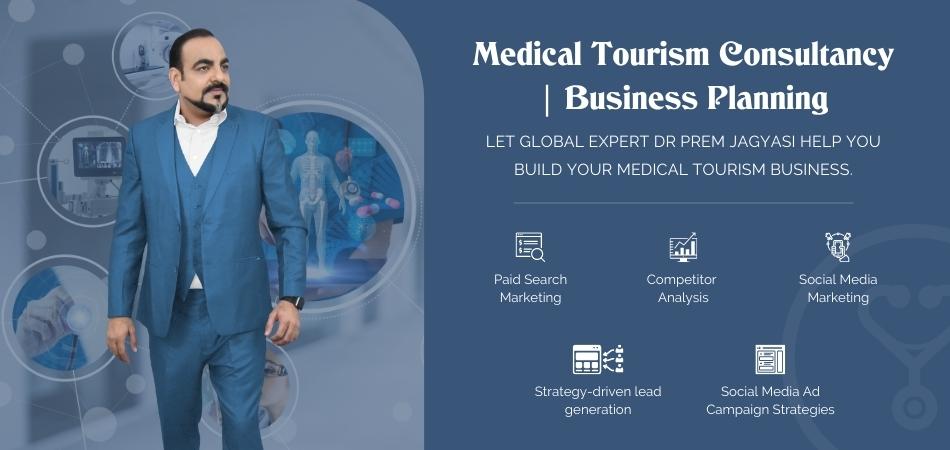 The Formula 1 Hungarian Grand Prix in the month of August, the European Wine Song Festival in September and Danube Carnival and the Miskolc Opera Festival (or the International Opera Festival of Miskolc) in June are some other major events that invite worldwide visitors to the nation.
Weather
Influenced by the Mediterranean and Atlantic Ocean, the climate of Hungary is generally continental, with a variation in hilly regions. The weather varies from place to place in the country according to the location or altitude. While winters are cold, cloudy and damp or windy with average low temperature ranging between −3 °C and −7 °C, on the other, summers are warm with average high temperature ranging between 23 °C and 28 °C. Hungary receives heavy rainfall (around 600 mm), especially the western and southwestern parts, in the months of May, June and November.
Healthcare System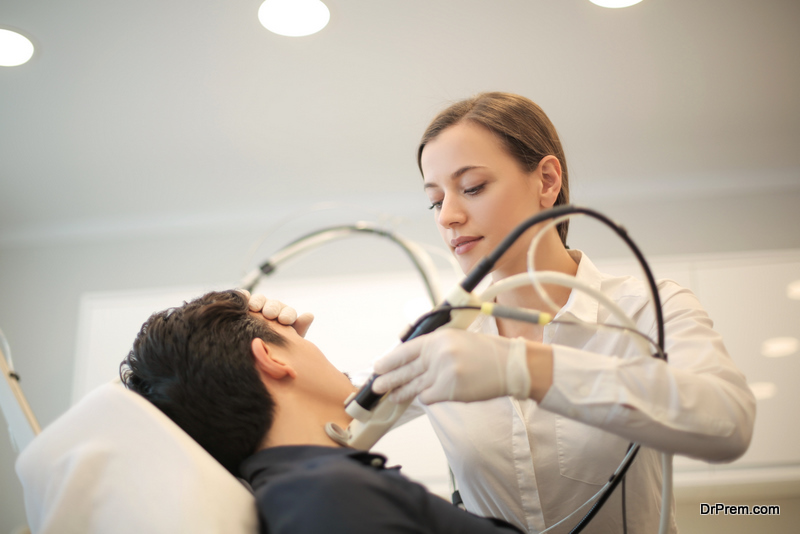 Based on the nationalized medical system of the Great Britain, the healthcare system in Hungary is largely controlled by the public sector. The Hungarian National Healthcare fund was created in 1993, which controls or manages the health care in the country. The major part of the healthcare system (around 83 percent) is generated through general taxes and revenues, which is mandatory for all working individuals. On the other hand, the private medical sector in Hungary provides personalized care, of course, for a price.
Most of Hungary's healthcare facilities are located in and around Budapest, and includes the Semmelweis University, one of the four excellent medical universities in Hungary. There are plenty of hospital beds – 70 beds/10,000 people in Hungary, and in Budapest alone there are 68 acute and 42 long-term beds per 10,000 people. People have a unique patient identifier, or social insurance number using which a person's entire health history can be accessed.
Quality of Healthcare
Most of the private medical institutes are equipped with the latest technology and facilities, which offer high quality medical and dental facilities to domestic as well as foreign patients.  Under the influence of German patients, who have been visiting the country for decades to take advantage of affordable dental and surgical treatments, the quality of healthcare in Hungary has been on the rise.
The medical facilities in Hungary might lack international accreditation like JCI, but the Hungarian Ministry of Health certifies and licenses the hospitals and clinics to ensure the quality of care in the country. Most of the healthcare institutes appoint well-qualified surgeons who use latest medical equipment and technologies for treatment.
Important features of medical tourism in Hungary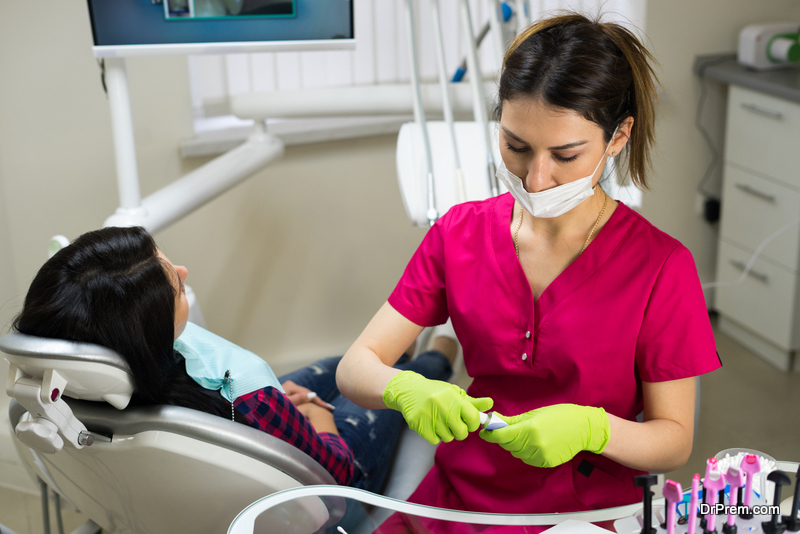 Recently, Hungary has emerged as the European hot spot for dentistry with clinics in Budapest reaping huge benefits offering the highest level of dentistry at a fraction of costs in Northern and Western European clinics. According to 2016 data of statista.com, 6083 dentists are employed in this market with number of clinics growing in Budapest.  According to the Ministry of Health, Hungary, there is one dentist for every 200 people in Austrian border towns.
According to Statista.com, in 2014, Mosonmagyaróvár, set the world record of having the highest density of dental clinics per capita, with more than 150 smaller practices and 3 big dental clinics. Most of the staff speak German and English, reducing communication problems.
Tourism agencies facilitate thousands of low cost dental trips for the Swiss and Germans. Celebrities and noted personalities find treatment in Hungary's dental clinics attractive not only for costs but for the personalized care and attention with due respect to their privacy. Hungarian clinics enjoy the confidence of huge clientele for their improved technology and professionalism and friendliness of staff.
Favored destination for medical tourists from EU
Medical tourists from Germany and Austria have favored Hungary for their medical treatments especially for dental treatments and surgeries. Hungarians are fluent in German, the language of Austria and Germany. Hungarian medical tourism facilitator companies offer special discounts to patients of these two countries.
Statistics show that 40% of EU's dental tourism and 21% of the global dental tourism goes to Hungary. Medical tourists from UK, Italy, Scandinavia as well as Western European countries who seek affordable treatments flock to Hungary. Another major market is the Balkans including the citizens of Yugoslavia and Soviet Union (formerly) due to its proximity and excellent healthcare provided economically.
Most popular treatments sought out on Hungary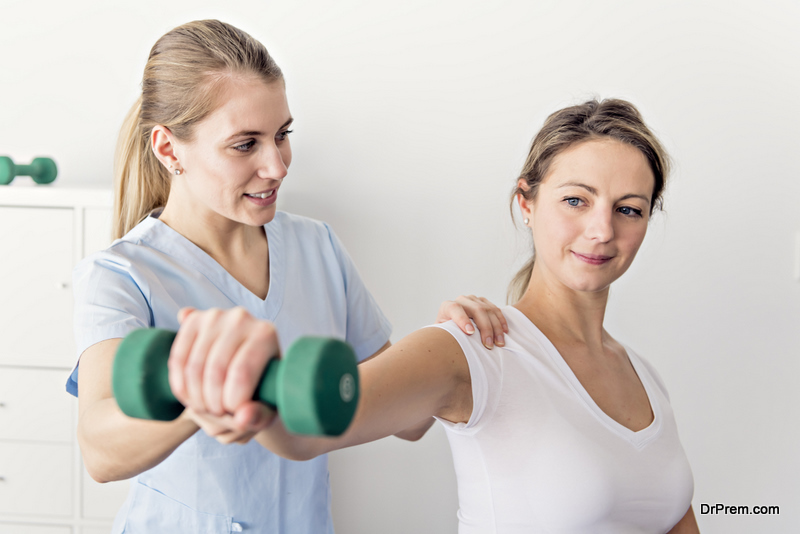 Other than dentistry, plastic surgery, physiotherapy post cardiovascular diseases, orthopedics, physiotherapy, assisted reproduction, eye surgery, obesity treatment and dermatology are the treatments that are most popular.  Fertility treatments, anti-aging, dermatology and de-addiction programs are in demand too.
Medical tourism facilitator companies in tandem with medical institutions offer packages including flights, accommodation, medical services and leisure activities. Hungary is also collaborating with China and other countries to enhance a reliable and improved medical system worldwide.
There is one JCI accredited hospital in Hungary, and majority of the clinics and hospitals are licensed and accredited by the Ministry of Health, Hungary. Some hospitals are certified by Care Quality Commision of UK and EU, and other hospitals have the ISO certification.
The attention to certification by healthcare facilities of Hungary reflects the quality consciousness of the healthcare industry.
Affordable cost of treatments driving medical tourism business
Medical treatments in Hungary are inexpensive compared to prices in Germany and UK. A Face Lift procedure in Germany costs 3,800-6,600 euros whereas in Hungary it costs 2,100-2,700 euros, with savings of 30-60%. Nose rhinoplasty is around 50-60% less than costs in Germany and UK. Face Lifts are 70-80% cheaper in Hungary than in the UK. Similarly for treatments such as Breast Augmentation, Tummy Tuck and Liposuction, Hungary offers cost-effective solutions. Dental treatments are the least expensive, with cost savings of up to 70%, which is why Hungary has gained the reputation of being Europe's dental paradise.
Thermal Baths adding special attraction in medical tourism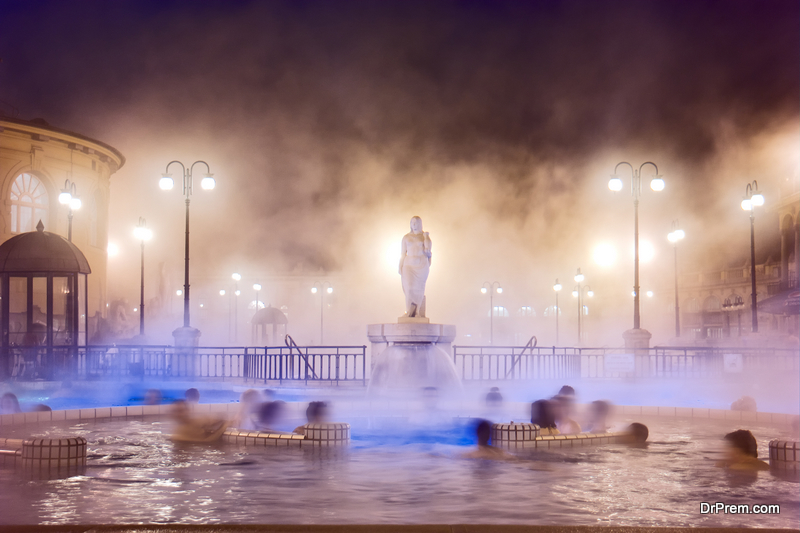 A majority of tourists visiting Budapest enjoy the wellness and spa offers in thermal waters either for sheer relaxation or treating musculoskeletal disorders. The city houses more than 123 natural springs that are still existent since the time of Romans. Medical tourists get more of their wellness dose in various open air thermal aqua parks, spa towns and resorts.
Thermal waters are present in 80% of Hungary are providing health spa therapy to domestic and foreign wellness seekers.
The success of medical tourism in Hungary is due to the rich natural resources of the country. The Carpathian natural springs are famous and tourists have visited these springs for centuries. The minerals of the Carpathian hot springs are denser and richer than the Baden Baden springs in the Alps.
Targeted medical tourism marketing of these springs brings millions of health visitors. Hungary considers many of the springs as medical centers, and tourists visiting these centers are registered as medical travelers. The waters are used for therapeutic purposes in treatment of skin diseases, locomotor diseases, problems with digestive and circulatory systems, gynecological complaints, and more. Medicinal caves offer relief to those who suffer from respiratory diseases.
Healthcare in Budapest region
The government introduced the "Healthy Budapest Programme", (2017 – 2026), in order to strengthen Budapest region's healthcare system. 2.5 billion euros is the estimated medical tourism investment of developing nationwide and regional hospitals as well as outpatient clinics, covering three central hospitals,16 outpatient clinics and 25 partner hospitals.
Budapest region healthcare has several strengths – such as the high concentration of capacities in trained professionals and infrastructure, innovative training such as providing Master's programmes in English, on health policy, planning as well as financing for professionals in the healthcare sector.  With sone greatmedical tourism planning,Hungary can soon become one of the leading healthcare destinations.
Regulatory mechanisms would be updated and monitored in the Budapest region to improve on the quality of public and private health services, examine strategies which are related to health-needs assessment, health-services management in various countries, especially functions at central and regional levels.
The government would also look into new methods for payment to providers, promote health education as well as health data synchronization. Telemedicine would also be the part of patient-centred care using new technologies. Medical tourism investments in almost all of the sectors of the industry would reap high revenue for Hungary over time.
Globally, the trend of medical tourism growth is that of health tourism based on medical services, and Hungary could focus on this aspect while expanding the medical tourism business. There is much interest in the medical tourism industry among the Hungarian people, and the government and private sector can provide financial and infrastructure assistance to help those who are keen, set up and deliver quality health services.