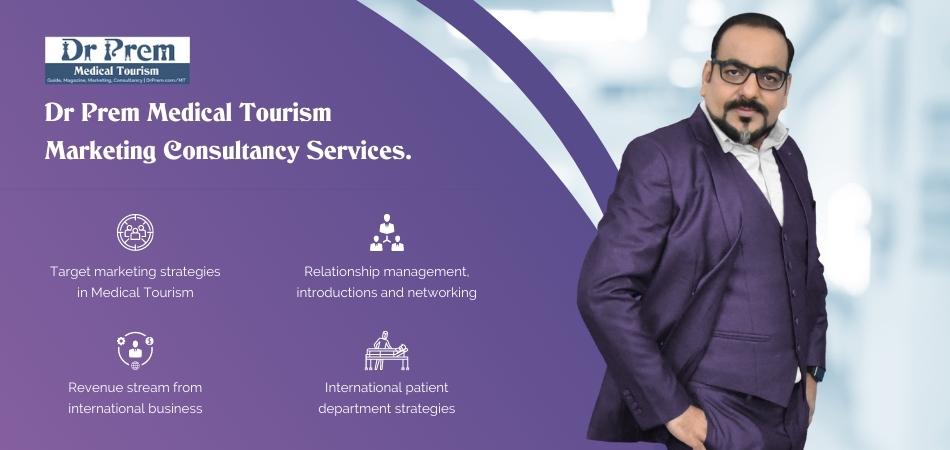 Once a country that was horrified by the after effects of a war has now become one of the leading tourist destinations in the world. Even though not commonly referred to as a key medical tourism destination, particularly because of the expensive cost of healthcare, Japan is slowly bringing in the patients looking for high quality and specialized procedures. We have included Japan in our medical tourism book due to medical and wellness tourism potential in the country.
However, as more officials are beginning to realize the benefits of implementing a medical stream in the tourism sector, countries like Japan are starting to offer medical tourism benefits. The Japanese government is seeking to encourage medical tourism to selected hospitals. Their main target audience are wealthy foreign patients mainly Chinese and Russians that wouldn't mind compromising on price for high quality. The medical infrastructure of Japan is highly developed and they are able to offer medical treatments and surgeries at competitive rates.
It should not have been difficult for Japan to attract medical tourists yet the number of patients it gets annually is comparatively low. The truth of the matter is that Japan did not concentrate on attracting the foreign patients with medical tourism marketing until quite recently. They have now started to make strategies and implementing them for establishing their medical tourism industry.
Guide to Medical Tourism in Japan – Facts, Trends, News, Services, Research, Business and Updates by Dr Prem
General

Language
Aynuitak, Japanese, Ryukyuan
Time Zone
JST(UTC+9)
Dialing Code
+81
Electricity
100V, 50Hz
Medical Tourism Status
Tokyo, Yokohama-shi, Ōsaka-shi
Currency
Yen
Clothing
Light jackets, light sweaters and other similar kinds of tops.

Health Related

Mortality Rate
9.83 deaths/ 1000 population
Life Expectancy
79.5M /85.8F
Patient: Physician Ratio
500:1
Hospitals JCI accredited
1
Recommended    Vaccinations
Hepatitis A, Typhoid, Hepatitis B, Rabies, Diphtheria-tetanus,

Measles, Varicella, Japanese encephalitis, Poliomyelitis, Yellow

fever

Other Infections
Leptospirosis, Hepatitis E, Lung fluke, Oriental liver fluke, Fish

tapeworm, Giant intestinal fluke, Japanese spotted fever
Tourism Related

Population
126,659,683
Reliability of Police Services
22/140
Global Competitiveness
5.30/7
Physician Density
53/140
Tourism Competitiveness
5.1/7
Hospital Beds
1/140
GDP/Capita
$36,266
Quality of Air Transport Infrastructure
46/140
Health and Hygiene
6.3/7
International  Air  Transport  Network
46/140
Safety and Security
5.7/7
Quality of Roads
7/140
Air Transport Infrastructure
4.5/7
Hotel Rooms
28/140
Tourism Infrastructure
4.6/7
Tourism Openness
137/140
Cultural Infrastructure
5.9/7
Attitude  of  Population  Towards Foreign Visitors
74/140
Visa Requirements
37/140
Japan is warm and welcoming, and traditional as well as modern, where tourists can experience conventional as well as contemporary lifestyle. This is what makes Japan and Japanese people one of the friendliest countries and friendly people in the world. The country has blossomed, seen some of the best technological developments and is certainly a pioneer for medical tourism business. Japan is a joy that is open for all types of tourists and all kinds of travel. Our medical tourism book has all the details you need for your medical trip to Japan.
Location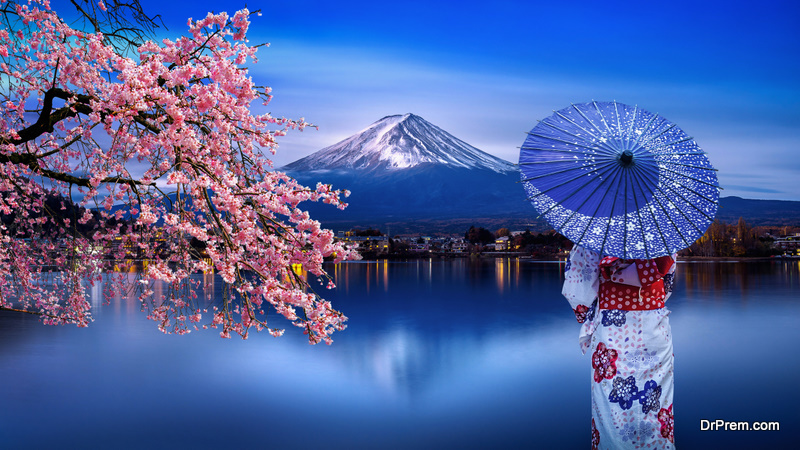 Located in East Asia, Japan is an island country that has over three thousands islands grouped together. It covers an area of 377,835 kilometers and is smaller than the state of California. Surrounded by Pacific in the north and Philippine Sea and East China Sea on the south, Japan is one of those places that attract beach lovers from various parts of the world. Its capital, Tokyo, is a perfect amalgamation of traditional styles and modern development. Main Island of Honshu is one of the major tourist attractions in the island nation.
People
The life expectancy rate in Japan is quite high, which is indicative of its quality health care systems. More than 17 percent of the total population in the country is recognized as old and the numbers are rising. The community here is quite friendly, calm and welcoming, with most of the people enjoying their lives with high earning capacities. Japan is known for its creative pursuits and its high regard of traditional art as well.
Events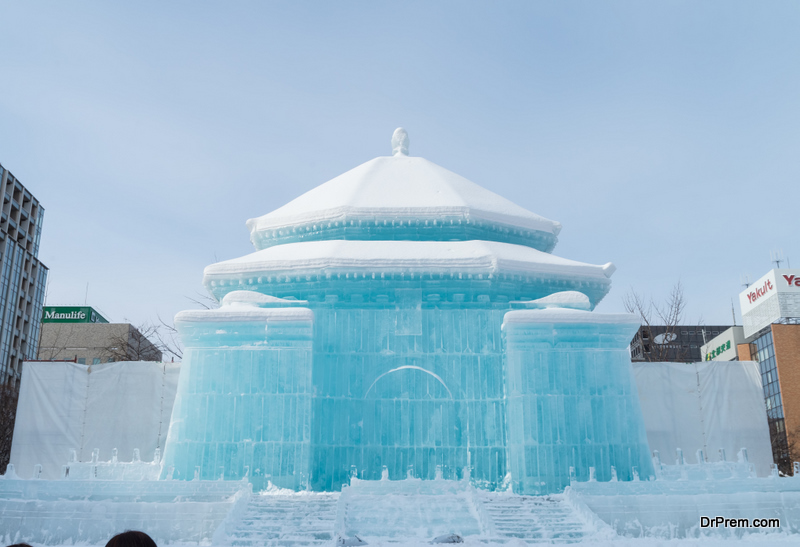 Almost all events and festivals celebrated in Japan reflect its rich cultural heritage. There are a number of local shrines dedicated to different deities, which people carry in palanquins during these festivities. The country has a range of events, including the most popular Sapporo Yuki Matsuri event, which has spectacular shows of ice and snow sculptures. Drawing two million visitors from all over the world, this is definitely the biggest winter festivals in the country. Apart from this Omizutori, a religious Buddhist ceremony takes place in the beginning of March every year. Medical tourism marketing can focus on drawing people interested in Japanese culture.
Weather
The climate of Japan varies from one region to the other. Tourists can experience temperate to sub tropic climate in the country, along with four different seasons. Hokkaido and Sea of Japan are colder locations marked with heavy snowfall, while Okinawa remains relatively warm in the month of January.
Healthcare system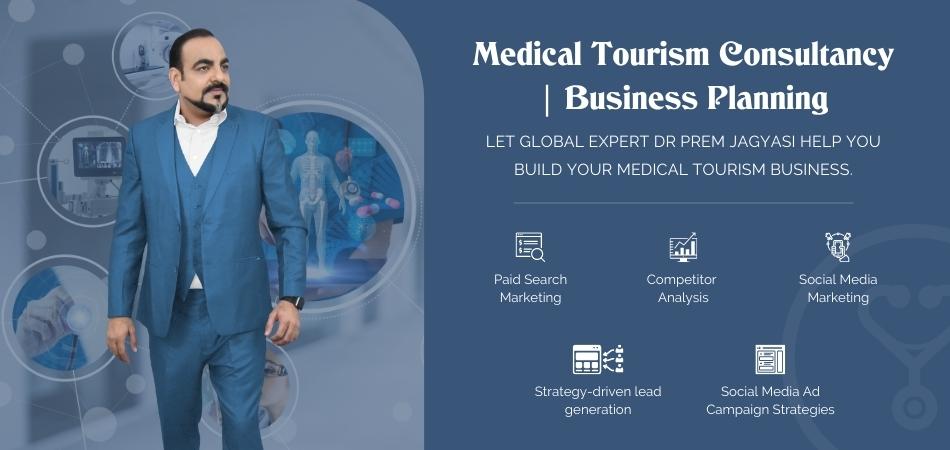 The healthcare system of Japan is dominated by the universal health care insurance system, which dictates that patient covers 30 percent of the costs while the government covers 70 percent of the cost of any medical procedures. Patients in Japan have the option to select their own physicians as well as facilities and no one can deny them coverage. Hospitals in this country work on nonprofit basis and the laws state that physicians must manage these hospitals and clinics.
This plan has been running for over five decades and has offered accessible services through regional or national level public hospitals. Still, some regions in the country have shortage of medical resources as a number of patients force themselves into hospitals for minor diseases. In fact, the MRIs in the island nation have eight times more per capita income than in Britain.
Quality of Healthcare
The quality of health care in Japan is quite high, which is reflected by its life expectancy rates. The country has higher number of practicing nurses that are specifically trained for different ailments. The only problem that the health care system in this country faces is that people come to hospital for minor problems, which affects certain cases of major ailments. However, the Japanese government is trying to implement universal health care systems to ensure that these services become more affordable and effective.
Medical Tourism in Japan
For long, Japan was not considered a popular destination for Medical Tourism, primarily because of the language barriers. However, medical tourism has developed over the years and those who want the best health care services and have money to spend on it choose Japan for medical tourism purposes. High quality and specialized procedures are popular in this country, as most of the hospitals use several innovative surgical techniques to treat domestic as well as foreign patients.
The country mainly targets wealthier foreign tourists from developed countries, such as Russia and China. Advanced imaging and radiology techniques give Japan an edge over other countries. Medical travelers visit Japan in search of efficient and effective screening examinations and contemporary treatment strategies.
The fact that people of Japan have better life expectancy than those all around the world is what gives this country an edge in medical tourism. The only problem with medical tourism here is that the health care services are costly for foreign nationals or medical tourists.
Exploring the medical tourism business potential
Japan has immense potential according to the experts of medical tourism industry. There are plenty of great places to visit for the tourists and their cuisine has become popular among the US citizens. The hospitals and private nursing homes are all well equipped and use advanced machines for diagnosing diseases.
Each of the hospitals has a big team of experienced doctors and specialists. Japan is famous all over the world due to its intense cancer research projects and number of cancer specialists and oncologists. They have also made great progress in the research of radiotherapy and regenerative medicine. To lure more foreign patients Japan should observe what its successful neighbors like Thailand, Malaysia and India are doing.
One easy and good way of attracting foreign patients is to hire more qualified and experienced doctors from that country and setting up a separate wing for the treatment of foreign patients. Dedicating special departments of doctors and a part of the hospital space for the foreign patients will help in delivering better medical facilities.
The Japanese medical tourism facilitator companies are designing excellent and attractive medical tourism packages for the foreign patients. Japan is trying hard to get its share of the growing medical tourism industry.
Visa process in Japan for medical patients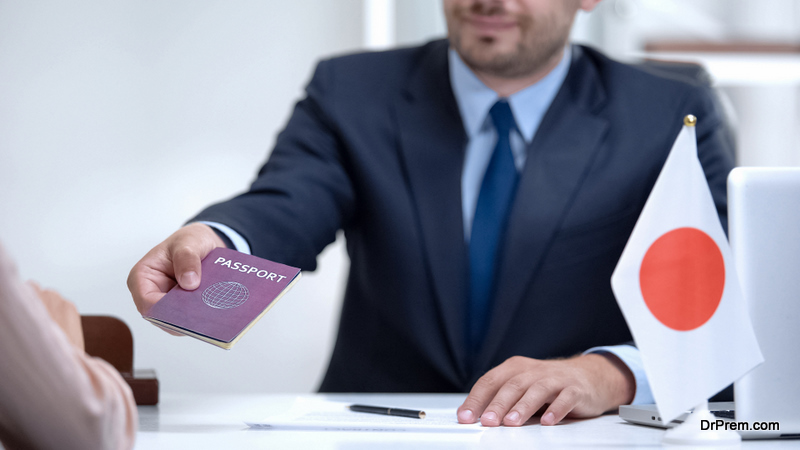 In 2011 January, the Japanese government started issuing visas for medical treatments, including full checkups for health. These visas allow medical travelers to stay upto 6 months for their treatments, including dental treatments and the duration is double the period that a regular tourism visa allows.
The visas also include stay in Japan for recuperative purposes as well, such as hot springs therapy recuperation. Visas are issued to the person/s accompanying the medical tourist as well.
Multiple visas are issued to patients if shown the medical treatment plan obtained from a Japanese physician. The validity of a medical stay visa is 3 years, even for caregivers who may or may not be family members, provided they do not indulge in any income generating activities or activities which might need remuneration. A medical tourism facilitator company can help foreign patients get a visa.
Tourists from countries such as Germany, France, Australia, Canada, UK, US and Singapore can enter Japan for 90 days without a visa. Medical tourism facilitator companies can help patients with the entire process end to end.
Reasons why Japan can attract medical travelers
Top class medical professionals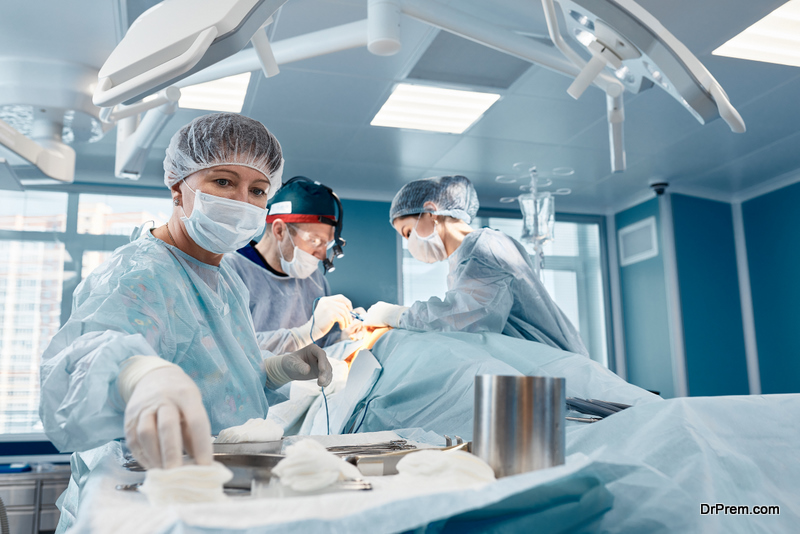 Due to the dedication, manual dexterity, and excellence of Japanese surgeons and healthcare professionals, Japan is recognized as among the best in healthcare worldwide. Japan has made a name for itself cancer treatment and care. The survival rate exceeds that of US and other developed nations.
Japan is renowned for the successful treatment of several congenital deformities. Japanese surgeons have perfected the critical surgery known as lymphadenectomy and have won global acclaim.
Professionalism
Japanese people are reputed for being hardworking and professional in their attitude, which extends to medical professionalism too. Hospitals and clinics provide meticulous follow-up facilities and medical services are such that foreign patients do not have to travel several times for  recurrent treatment. The system is established and everything is well-oiled and efficient to provide the best care.
According to Health Care Index for Country 2019 by Numbeo, Japan was third in 84 countries, following Taiwan and South Korea, in terms of healthcare delivery, healthcare costs, quality of healthcare professionals. In the same index, China was ranked 46th. The poor accessibility of healthcare services in China has led to affluent Chinese flocking to Japanese hospitals, especially for oncology.
Affordable care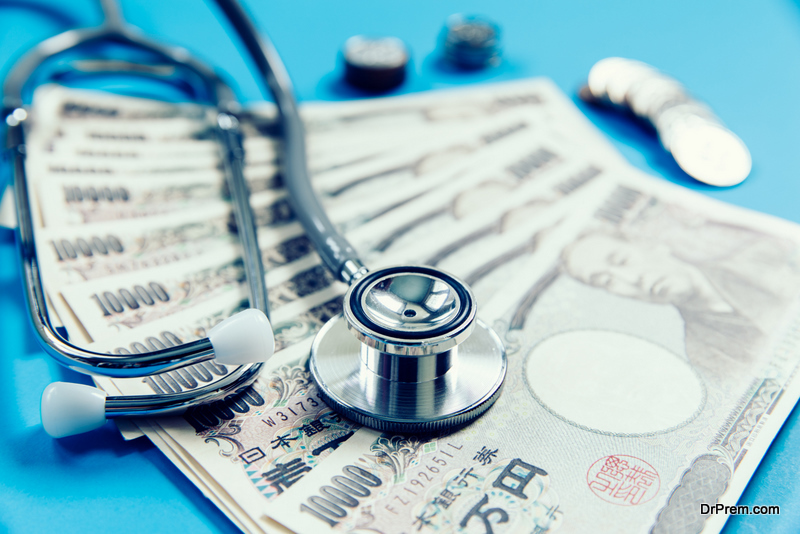 Japan is not as inexpensive as other destinations in our medical tourism destinations guide such as Thailand, India, and Malaysia but still, a complete check-up including MRI scan and CT costs around 40,000 USD. This is considerably less than 130,000 USD in the US.
Popular treatments sought in Japan
Oncology is most popular treatment sought by patients from countries such as US and China. Cosmetic surgeries, fertility treatments, cardiology, orthopedics, cardiology are some of the medical treatments that are popular.
Traditional and alternative treatments are also offered in the country. Homeopathy and herbal treatments for impotence, obesity and hair loss are favored by many medical tourists. Aromatherapy, Traditional Chinese Medicine, Reiki, wellness therapies and numerous spas are easily available in all the major mainland islands.
Hospitals are equipped with the most technologically advanced machines to provide non-invasive or minimally invasive procedures.
Tokyo, Hokkaido and Kyoto, the main cities in Japan are home to plenty of accredited and world-renowned hospitals.
Wellness tourism in Japan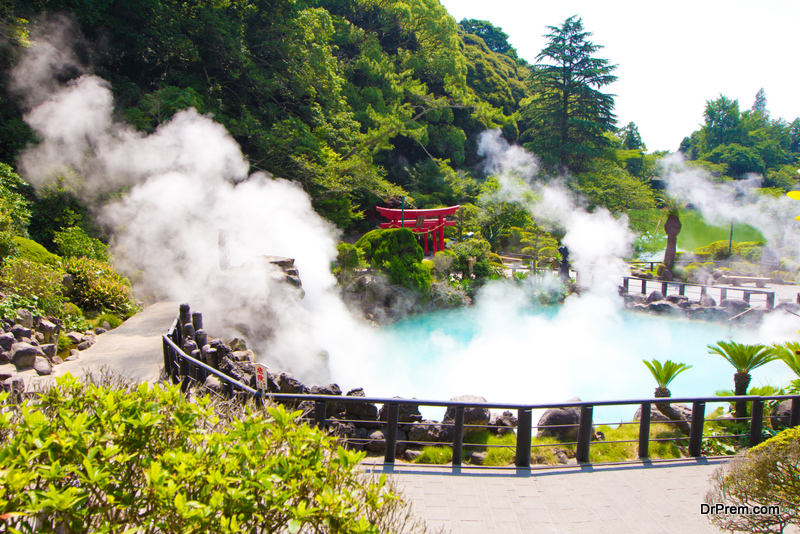 The Haone hot springs resort is usually recommended to those seeking alternative treatments. There are many hot springs scattered all over Japan owing to its being located on a tectonic plate. Many wellness retreats and spas have grown around the abundant natural springs.
The stunning beauty and tranquility of Mount Fuji attracts wellness tourists who want to heal mentally and emotionally.  With medical tourism marketing, Japan can attract even more wellness visitors than it does now.
Challenges to medical tourism in Japan
International patients may face some challenges in Japan. To make the procedure smooth, foreign patients should take the help of a medical tourism consultant who has experience of facilitating medical treatment in  Japan, including accommodation, travel packages and so on.
Language also can be a barrier as most healthcare support staff such as administrators and nurses, are not conversant in English. Interpreters are a must and for the follow-up care also, patients should specify the language they want their reports in, etc.
Outbound medical tourism Japan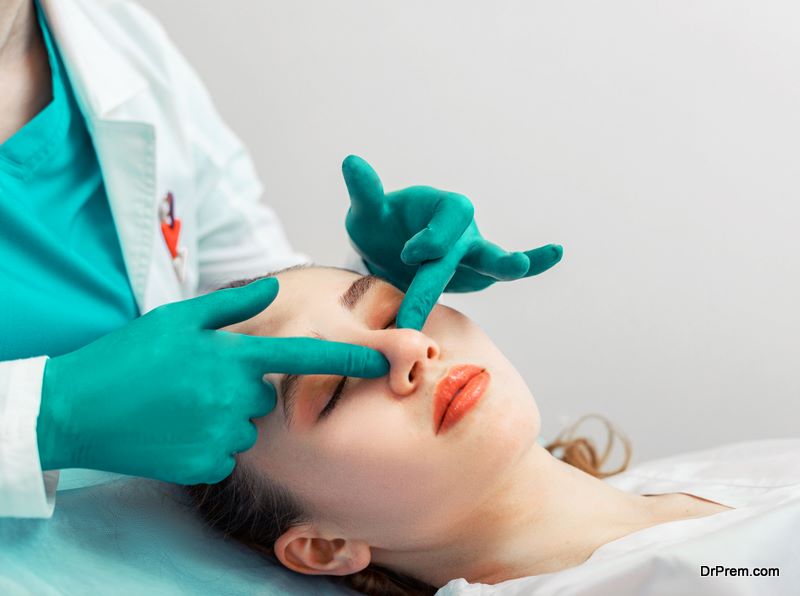 Japan offers excellent healthcare but it is costlier than other Asian countries such as South Korea and Thailand. Japanese people travel out of the country for various treatments, with plastic surgery being the most popular. South Korea received 5.2 thousand medical tourists in the dermatology and plastic surgery departments, according to Statista.com.