Wonder what Ose', Dame, Unbound, Love Wellness are up to? These are nothing but popular brands helping individuals to be in charge of their sexual wellness. The global sexual wellness market is heating up.  Arizton research forecasts a massive $39 billion revenue generation by 2024. A marked shift in the trends from being gender-specific to gender-inclusive focusing on heightened pleasure and better sexual health is driving the market.
The objective is to normalize sex beyond taboos and porn and make it acceptable as any normal wellness self-care trend. From mood-setting sexual hygiene products, lubricants, and sex toys to period care, post-menopausal sexual care, contraceptives, therapies, supplements, tech-driven tools, and apps, the market is proliferating than ever before.
Among other evolving wellness trends, sexual wellness has made its ground in self-care. Good to see people giving importance to sexual wellness entwined with holistic wellness and well-aging breaking the shackles of shame and taboo. For Sextech brands, the market is ripe enough to reap, and they are putting their innovation to test.  The evolution of sexual wellness is also impacting global wellness tourism as seen from increased bookings of sexual wellness retreats.
The market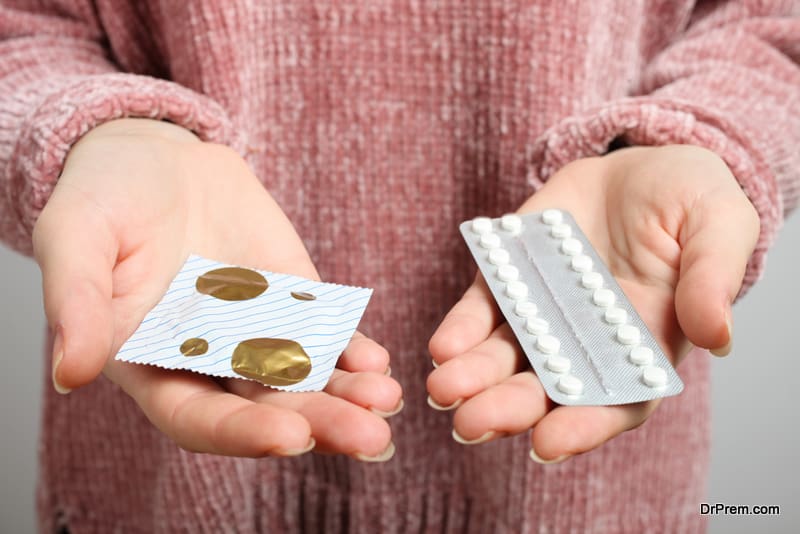 Projections by reputed market researchers give an exciting picture favorable for investors and entrepreneurs but given the conservative attitude of investors and the public, stumbling blocks are likely. Socio-economic factors would largely influence the market with the general public still having restricted access to sexual wellness products.
But the market is there. The global market for sex toys alone in 2019 is $27 billion and if you consider the entire gamut of sexual wellness products like feminine hygiene, lubricants, contraceptives and other sensual items, the market is almost double. According to few experts, it can touch as high as $126 billion by 2026 growing at a CAGR of 13%. That is simply astounding!
Let us have a glance on product-based growth and shifting in sales strategies.
Global sex toys market valued $15 billion in 2016 is projected to grow past $50 billion by 2020.
Last year, the sex toys segment dominated the market with more than 57% share. The demand has been high in the US, China, and Japan.
China takes up more than 70% of market share in sex toys production.
The demand for condoms has remained higher as it is one of the most effective ways of STI prevention and cost lower than oral contraceptive pills. Innovations in designs have kept the demand growth high.
In 2019, male condoms constituted 99% of the sexual wellness market.
Sex lubricants are witnessing massive growth spike.
Retail offline stores, supermarkets, drug stores and pharmacies have been the prime retail distribution channels of sexual wellness markets but online stores are growing rapidly.
Sex specialty stores sell a significant share of sexual wellness products.
In terms of sex, male-centric products accounted for 75% market share in 2019 which is likely to drop to 73% by 2025. This might probably be due to the shift in focus on female-centric products that are flooding the market place.
Online stores to witness fast-paced growth
Deeper internet penetration and massive growth of smartphone usage coupled with the prevailing pandemic, customers' preference towards online stores has grown dramatically. The reason is convenience, more options, and massive discounts offered by 95% online players. Moreover, customers enjoy the luxury of maintaining anonymity while shopping.
The online sales of sexual wellness products are poised to see a YOY 20% growth in 2019-25. According to a reputed market research company, nearly 25% of the sexual wellness products in the US are sold online, Amazon being the preferred online site. Other countries following suit are China, the UK, Germany, and Japan.
Interesting market developments based on shifting sexual wellness trends: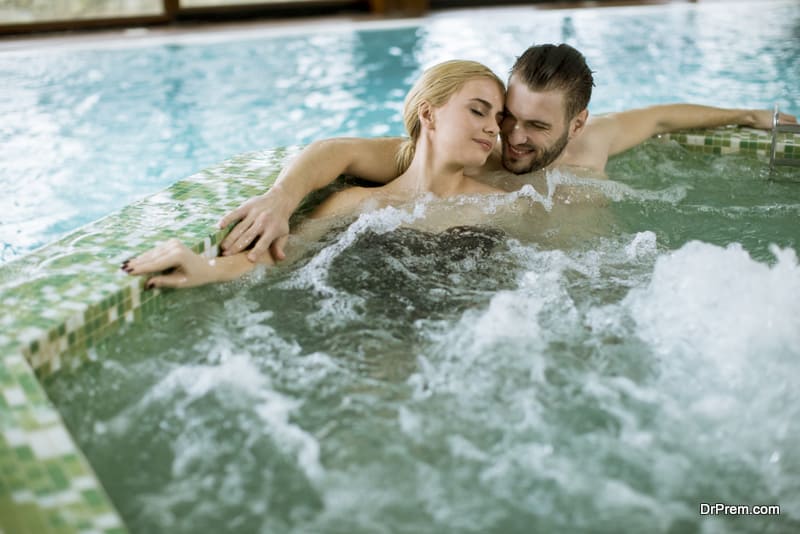 The most important thing about sexual wellness market – is not all about selling sex. When you put sex into wellness, you get a bigger canvas, the opportunities become unlimited.  You get to explore many aspects related to it. Although sexual pleasure is greatly related to sexual wellness, but the market is building up giving equal importance to issues that run deep.
It is aiming to cover a broader aspect helping individuals find their sexual pleasure through mind-body connection not just by focusing on fulfilling the 'bodily needs'. If the greater wellness connection is not set properly, not much is left in sexual pleasure. And people are exploring it rather than sticking to talks and discussions.
Our society is evolving – Gen Z takes the lead
From acknowledging same-sex marriage to trans-gender awareness, society has been evolving. It has become aware of the physical and emotional downsides of keeping sex behind closed doors. The Gen Z is more open to LGBT relations and free sex talk brushing aside the shame and embarrassment surrounding it.
Aging gets redefined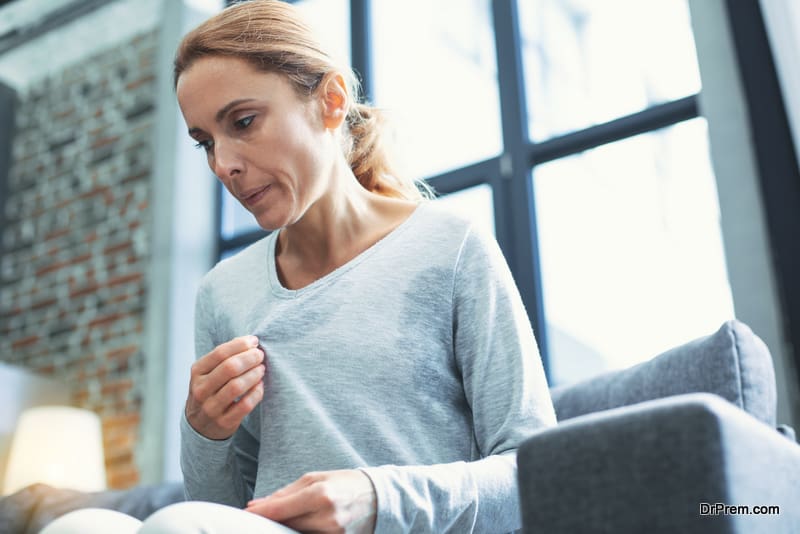 The GWI (Global Wellness Institute) has acknowledged rebranding aging as one of the prime wellness trends this year which covers sexual wellness as well. Aging does not mean going sexless.  Baby boomers are no less enthusiastic about online dating. They are seeking advanced therapies in sexual dysfunction putting rest to conventional ideas.
Millions of women aged 40-50 years worldwide enter menopause each year with a small fraction of them getting it earlier than 40 owing to certain physiological dysfunctions. Menopause is still a taboo taking a toll on the emotional wellness of women.  The great thing about sexual wellness market is that it is rolling out products for this population underserved till today.   Menopausal women are showing higher levels of sexual satisfaction and the number is growing. They are seeking various solutions to painful sex to remain sexually well.
Leading brands have sprung up with products to boost natural hydration, sexual sensation and energy and improve kegel function. Products are also available to address menopausal challenges like hot flush and sleep disorders that often stand as barriers to sexual wellness. As more elder members join the bandwagon, brands can expect a continuous evolution of needs, preferences and attitude.
Young more keen in adult toys
It has also been found that people staying single for longer time are likely to have more sexual partners and buy more adult toys. Studies also reveal that younger women are more into this purchase. Fuelling all this is the rising purchasing power of boomers and millennials that is making them more inclined to sexual wellness and the market is gearing up to meet the shifting needs. The result is the booming of sextech industry that is launching innovative sex toys every other day. The response is encouraging.
Female consumers gaining priority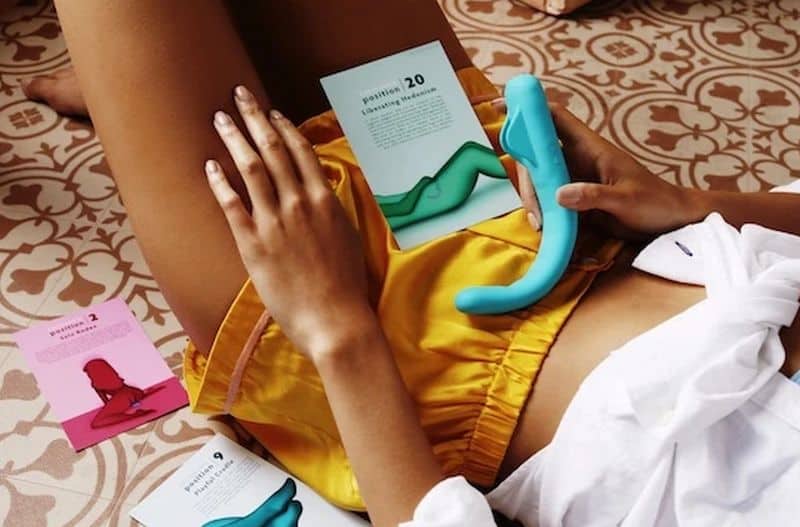 Previously, the sex selling packages were aimed at male consumers that mainly sold sex without wellness. It used to be a male-purchasing marketplace where male fantasies and pleasure took preference not that of the females.  But the scenario has changed where sex products are devised for diverse body types. Successful brands like Dame, Crave, and MysteryVibe have come up with sexual wellness enhancement products both for males and females respecting individual choices and needs.
Female pioneers in the market
The value of sexual pleasure is realized by every generation. Although people, especially the older generation may not find it comfortable to discuss it publicly its importance cannot be undervalued. Sexual wellness depends on so many intrinsic factors which perhaps are better understood by females especially the older female generation. So we see women at the helm of sexual wellness brands as in Crave, Dame Products, Miss VV, Emojibator, 5th House, Bijoux Indiscrets, Elvie, Lioness, Erika Lust Films, Lovability Inc., the list is endless.
The stigma is there but not invincible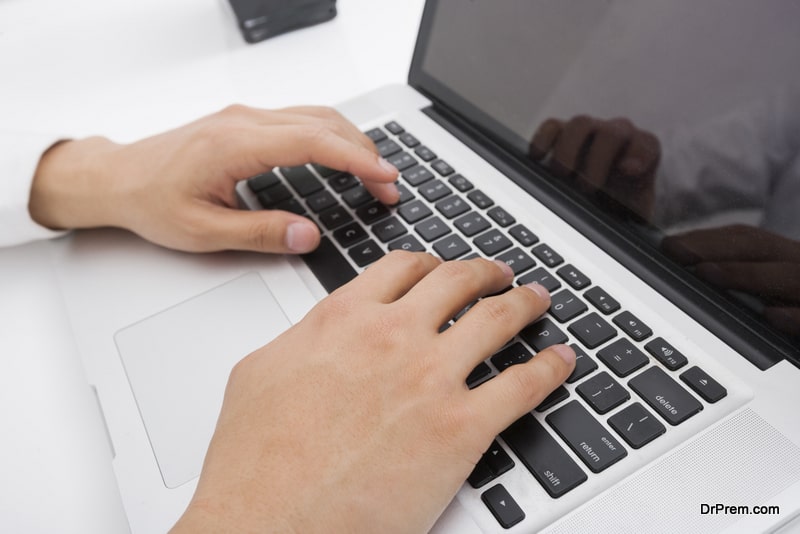 The stigma surrounding sex is not to go away easily and many investors still prefer to stay out of it. Naturally, you don't find social media advertisement of sex content or sex toys. But when you bring the term sexual wellness, much of the stigma gets wiped out. The attitude automatically shifts to health and wellness which becomes acceptable to the investors and also to the public.
Changing 'Sexattitude' trends making the market more attractive
Markets are always trend-driven and the sexual wellness market is no different. Let us discuss a few positive changes in sexattitude contributing to the market buildup.
Looking for the meaningful connection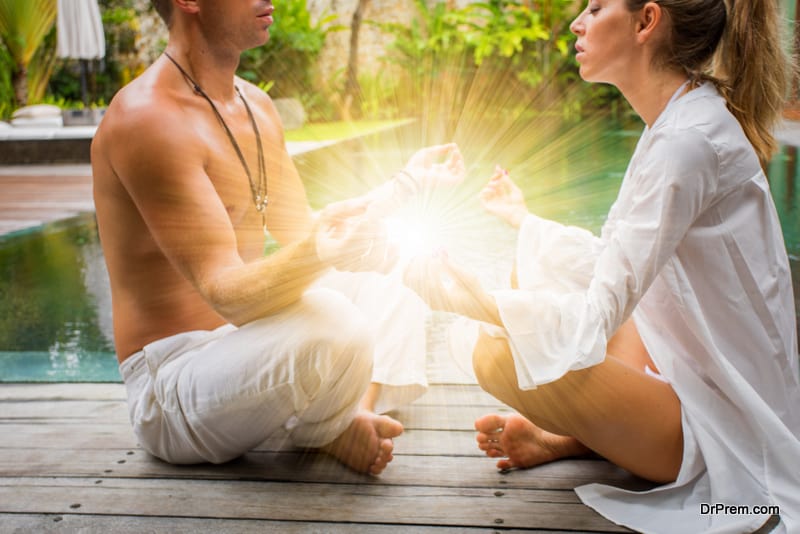 Forget about the meaningless or casual sexual activity of the last few decades. The shifting sexual wellness trends show more of a meaningful and genuine connection along with personal pleasure. This also means valuing relationships. It is not just the connection with bodies but also with mind and souls to get the true essence of sexual wellness.
Although there are innovative products to enhance sexual pleasure, people are eager to give more importance to mind-mind and mind-body connection. It might be through mindfulness and meditation in masturbation or tantric sex with more eye-to-eye contact and communication to unite the souls as well.
Women sexual empowerment
As the gender-equation in sexual wellness gets blurred, women are in a better position to take charge of their sexual well-being. Women sexual empowerment has been so pervasive in recent years that it boosted the sex toys market.
More sex talk
Sexual arousal, masturbation, foreplay and all are not yet dining table topics. But the brands are pushing to make this feel good conversation more frequent and impactful. And yes, milennials are enjoying it. Not only this, online sex education platforms also have entered this space to make sex more gender-inclusive.
Expect more sexfests
The world is likely to witness more festivals or conferences dedicated to sexual wellness. Millennials and the boomer generation are becoming more 'sexplorative'. One such fest that created waves in this space is SparkFest. According to one of its co-founders, the aim of the fest is to create a curated platform to help people talk about sexual health, healthy relationships, love and sexual pleasure that too openly in public.
More focus on vaginal health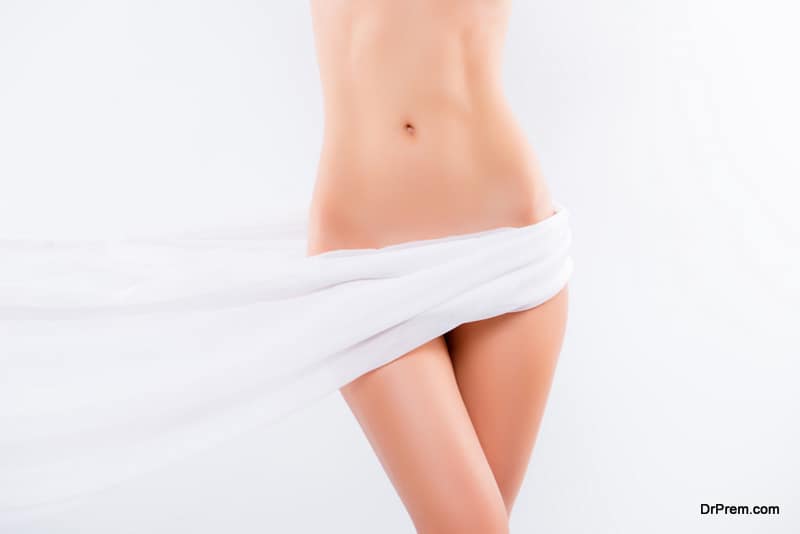 Sexual wellness calls for healthy private parts. Lifting heavy weights is a strict no-no. It damages the pelvic floor. Kegel exercises to strengthen pelvic muscle for enhanced sexual pleasure are likely to be among top selfcare practices.
Intelligence in sensuality
More erotic novelty broadening your imagination is the essence of sexual wellness. Enhanced curiosity, playfulness and anticipation sum up your sensual intelligence. The trend is to create mysteries and bring in more surprises.
Spend more time with adult toys
Sexual pleasure and wellness are not confined under the sheets.  If you feel like spending time with adult toys, go ahead with it. It is undoubtedly a unique form of self-care. In a taboo-free world of sex, every woman is likely to use some form of adult toys. They would take to regular masturbation and feel empowered of their sexual wellbeing. Sharing the collection of adult toys with a partner in the bedroom would add to sexual pleasure and boost happiness.
Sex positivity
The focus on sexual wellness is also related to sexual healing and therapy of partners. Sexual problems or incompatibility can be a serious issue in relationships. Therefore, the growing trend is to visit sex therapists and counselors shrugging of shame and taboo.
Tech supported holistic pleasure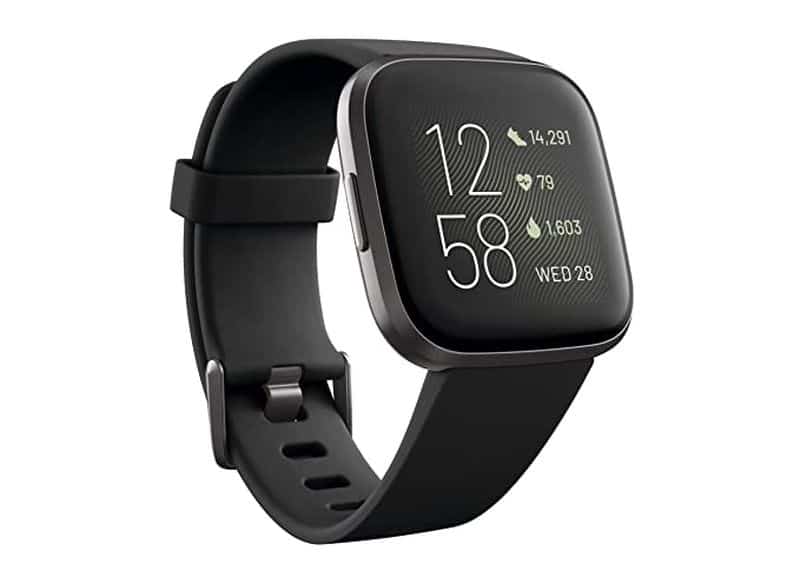 Whether it is premature ejaculation or erectile dysfunction or ovulation cycle, there would be tech-based products linked to apps to help you approach the problem in a holistic manner. For example, these tech-supported products will monitor your hormonal levels and access other health data from smart watch or fitbit to help you in enhancing physical and mental health, male and female sexual issues, menstrual cycles, post-menopause hiccups and more.
Cosmetic brands making a crossover
From vagina health to on-the-go sexual pleasure kits, sexual wellness has deeply seeped into the global beauty and cosmetic market. Whether it is spicing up your bedroom or taking foods for healthy sex life, the beauty industry has plunged into this domain adding innovation and variations in its product line.
When it comes to intimate hygiene, cosmetic industry perhaps understands best the related requirements.  With body literacy and sexual empowerment on the rise, the feminine hygiene market is projected to touch $42.7 billion by 2022, according to a report by Alliedmarket research. Be it vaginal wash or on-the-go intimate wipes, leading cosmetic brands are foraying into the 'intimate space' of self love. As the stigma related to sex gets removed, the products are finding a place in bathroom shelves or handbags. Let us have a look at few of these trends.
Say goodbye to vaginal dryness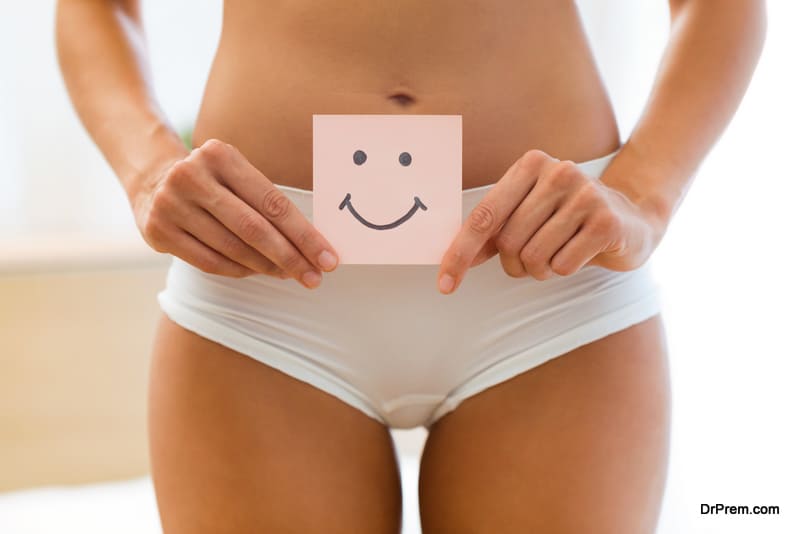 Sex-stimulating lubricants are going through a makeover, courtesy gels from Love Gel and UberLube that stimulate the nerve endings for heightened sexual pleasure.  Mind it the ingredients are herbal and natural in line with wellness trends that shun chemicals. Luxurious lubricants with soothing aroma can reduce friction, pain and control your pubic hair for smoother and enjoyable sex.
Pampering vagina
An interesting sexual wellness trend of self-care is emerging in the form of vagina pampering. Thanks to the innovative bathing rituals that allow individuals to relax and rejuvenate as well as reconnect with their body including private parts. Fur's sustainable soothing oil drops for pubic hair is one of the many products that keep your vagina happy.
More products promoting vagina health and pH balance are likely to come up. Sheet masks helping to deal with thrush, menopausal symptoms and other vaginal care products are fast going off the shelves. Amid all this, one notable information, the vagina is self-cleaning where a little bit of washing with water is fine. It is not necessary to use vagina-specific products always.
Hands-free vibrators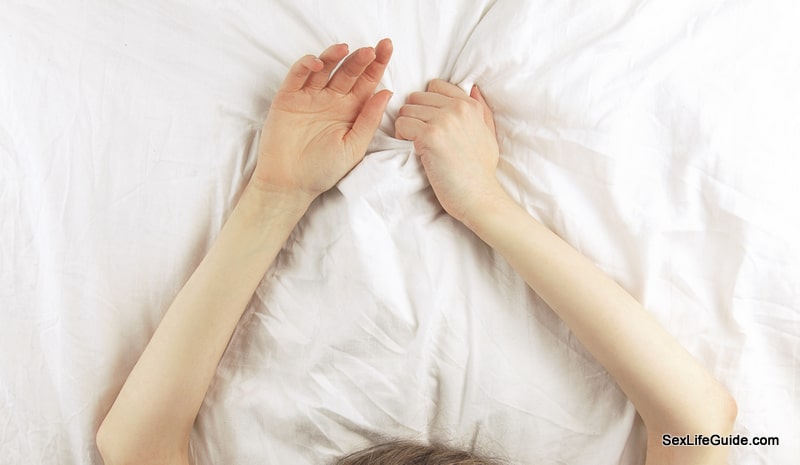 In sexual wellness, vibrator companies are going great guns. If we think of the raging controversy of the Ose' personal massager mimicking human touch in clitoris stimulation, the popularity and demand of innovative vibrators can be easily gauged.  Varied shapes, sizes and colors are added attractions in this category.
The global adult vibrator market is projected to grow by 12% by 2020 reports Technavio. This is the in-thing among sexual wellness trends allowing couples derive more pleasure from clitoral or G-spot stimulation.  Dame has also launched some cool products. Remote control vibrators coming in multiple-piece kits ensuring longer orgasms have been the top sellers in the sex toy segment.
On-the-go intimate kits
Another sexual wellness brand, Unbound has taken good care of it. Just like your beauty kits carrying makeups, lotions and lipsticks, on-the-go intimate kits have similar items for sexual pleasure. Women find added convenience in their sexual wellness kits. Whether you are on a vacation or out for a dating, a beauty bag with intimate wipes, contraceptives, nerve-lubricating serums and all can help in creating a great sexual experience allowing you to maintain your hygiene as well. Needless to mention, the wipes are loaded with Aloe Vera or Vitamin E that not only freshens up but also takes care of your private skin.
Erotic aroma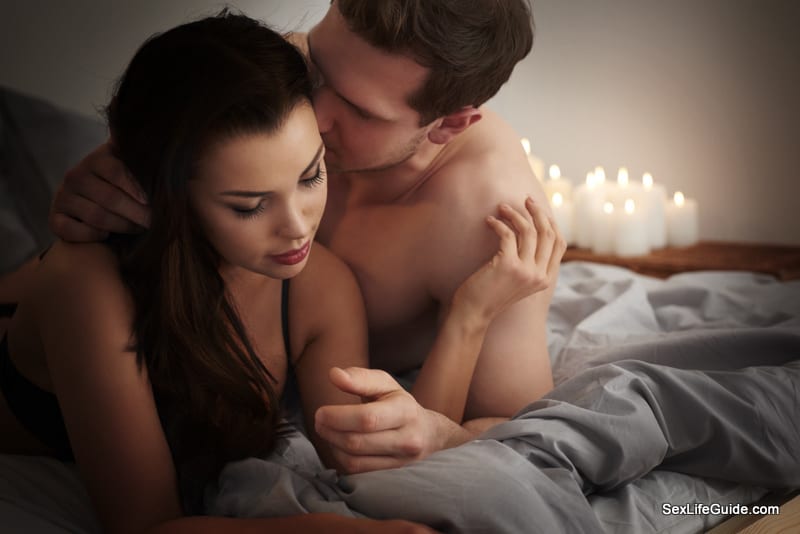 The erotic aroma is going to be a prominent sexual wellness trend in the coming few years. Candles and incenses with the aroma of aphrodisiacs like sandalwood, rose, citrus, vanilla, peppermint etc. will instantly arouse your sexual instinct.
Oils for vagina care – CBD oil
Natural oil-based lubricants of avocado, coconut, olive etc. are great for genital massages. In comes the 1% CBD oil as the pleasurably shocking sexual wellness trend to provide relief from inflammation. But make sure to go for a patch test first before applying on the vagina.
Rise of sexual wellness retreats as a part of wellness tourism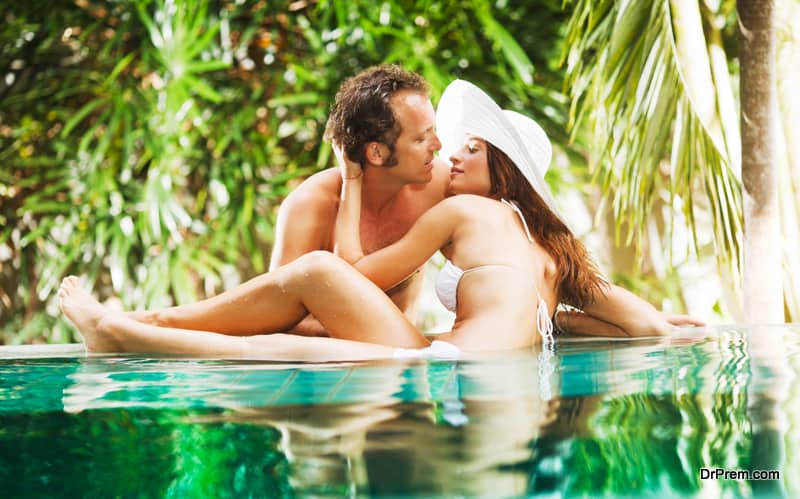 Sexual wellness has pervaded the hospitality sector as well. While global hospitality brands are going creative in offering sexual wellness products, destination retreats and wellness resorts are going a few steps ahead helping individuals enhance their sexual wellness. There can be nothing like traveling for sexual wellness to strengthen your relationship or make a meaningful connection with self.
Sexual wellness retreats around the world aim to rekindle the relationship spark between couples regardless of their sexual orientation. Women-only retreats are mushrooming all over where women actively participate in various sexual wellness programs meant for specific needs. When they leave, they are armed with knowledge, toys or tools and worksheets to carry on with sexual wellness exploration. It is all about taking your sexual wellness to the next level amid a calming ambience free from stress and troubles where one can freely do soul searching. The plus is you enjoy a great vacation.
Even if you are single struggling with your sexuality and sexual health, these sexual wellness retreats are perfect to show you the way. The biggest advantage here is that you can be yourself shunning your inhibitions. The retreats that run for 3, 4, 7, 10 days or more offer highly personalized programs curated by licensed sex therapists, counselors, family therapists and wellness coaches.
Lots of thinking and innovation go into these programs that make these retreats a big hit. These retreats can be gender-inclusive or gender-specific. Programs normally include sessions of yoga, meditation, mindfulness, hands-on sex coaching by male or female body workers, group discussion, healthy nutrition and other activities related to physical and emotional wellness.
Challenges
Given the existing stigma attached to sexual wellness, there are few challenges that lay ahead of business organizations. Although, a majority of sexual wellness business pioneers comprise of women, most venture capitalists are men. Older men who may not understand well the sexual wellness needs and the related solutions. Their conservatism makes them nervous in investing in a 'vice' called 'sex'.
Despite the realization of the need for sexual wellness, every aspect of our society right from the healthcare organizations, educational institutions, investors, business organizations and social media companies are not yet ready to accept the reality. They merely tag sexual wellness as a sort of indulgence. To worsen the situation, sexual wellbeing often gets associated with degrading erotic content, drug peddling, and other illegal activities.
A sexual revolution is imminent as the conversation surrounding it gets more open. More people engaging in it beyond the gender equation will drive the market. The sexual wellness market is yet to unfold to serve all genders and sexualities irrespective of age and background. Great time to take a plunge!