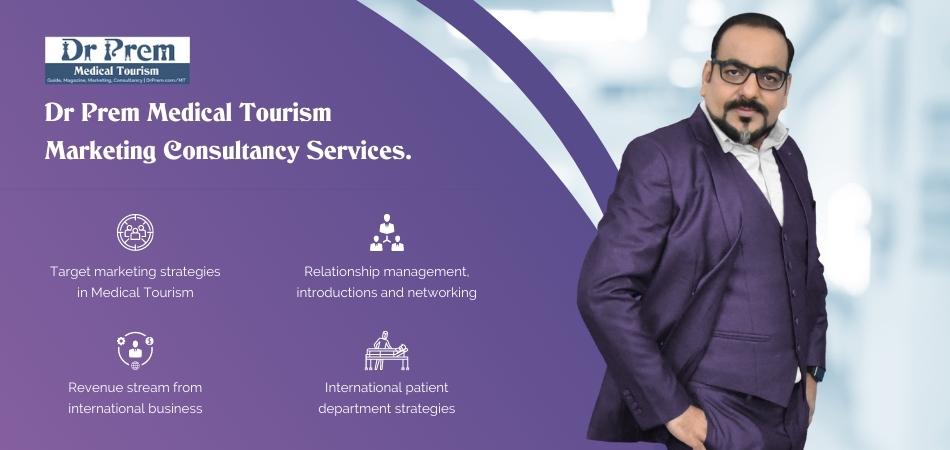 Reporters have given Taiwan the title of "sleeping giant" in the Asian Medical Tourism industry.Taiwan received more than 300,000 medical tourists in 2015, and the number has increased over the years.  The country has so much to offer, yet has not marketed itself as a prime healthcare destination in comparison to its Asian counterparts, Thailand and Singapore. However, it is said that this 'giant' is about to wake up and embrace its potential as a major medical tourism destination. Medical tourism presents a profitable opportunity to boost Taiwan's economic development while positioning the country as a key player amongst the neighbouring and competing nations.
In this medical tourism guide, you will read about:
Guide to Medical Tourism in Taiwan – Facts, Trends, News, Services, Research, Business and Updates by Dr Prem
General information about Taiwan

Language
Mandarin, Taiwanese
Time Zone
CST (UTC+8)
Dialing Code
+886
Electricity
220V, 50Hz
Major Cities
Taipei, Kaohsiung, Taichung, Tainan City
Currency
New Taiwan Dollar
Clothing
Depending on the season, summers are mild t-shirt and

short sleeve shirts should be packed, whereas in winter

overcoat and woolen jackets should be taken.

Health Related

Mortality Rate
8.87 deaths/ 1,000 population
Life Expectancy
73 M /79 F
Hospitals JCI accredited
12
Recommended    Vaccinations
Hepatitis A, Typhoid, Hepatitis B, Rabies, Diphtheriatetanus,

Measles, Varicella, Japanese encephalitis, Yellow

fever and Poliomyelitis.

Other Infections
HIV, Hemorrhagic fever with renal syndrome
Tourism in Taiwan

Population
23,340,136
Reliability of Police Services
40/140
Global Competitiveness
5.28/7
Physician Density
70/140
Tourism Competitiveness
4.7/7
Hospital Beds
24/140
GDP/Capita
$20,328
Quality of Air Transport Infrastructure
44/140
Safety and Security
5.8/7
International  Air  Transport  Network
37/140
Health and Hygiene
5.8/7
Quality of Roads
21/140
Air Transport Infrastructure
3.7/7
Hotel Rooms
53/140
Tourism Infrastructure
3.8/7
Tourism Openness
72/140
Cultural Infrastructure
3.6/7
Attitude  of  Population  Towards Foreign Visitors
78/140
Visa Requirements
93/140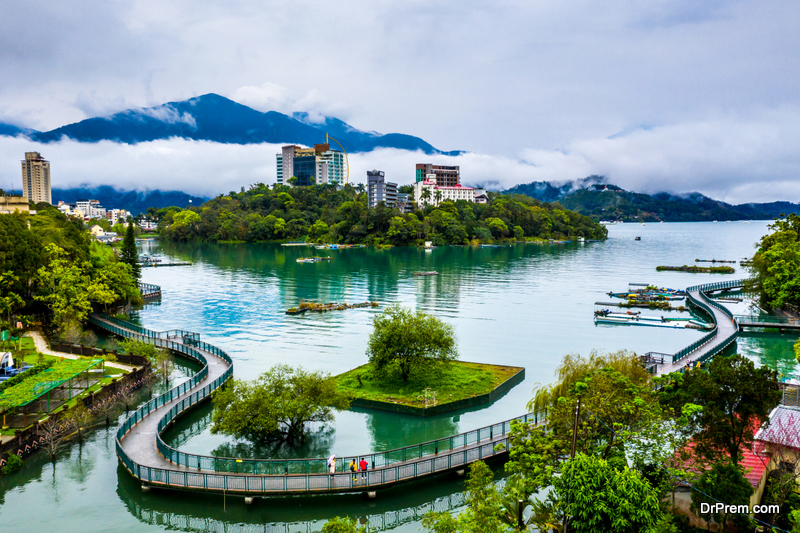 The first westerners to get a glimpse of Taiwan claimed to be enthralled with its beauty. In more modern times you can still find the beauty in the mountainous country side of Wulai, or engage in the hustle and the bustle of city life in Taipei; Taiwan has come to represent one of Asia's most diverse and unique regions. From travelers seeking to get a taste of the delicious cuisine or those looking to embrace their spiritual side, more and more individuals are beginning to realize the variety of attractions and activities this small country has to offer.
Coming to its demographics, officially the Republic of China has a total area of 36,193 square kilometers. The total number of inhabitants in the country, as per 2013 estimates, is well over 23 million with population density at 644 people/square kilometer.
Location
Taiwan is located in the Pacific Ocean and is about 100 miles away from the southeast part of the mainland China. It also acts as a natural gateway for travelers, who want to explore Asian subcontinent. It is situated in between Korea and Japan to the northern side and in the midway between Hong Kong and Philippines in the south.
Taiwan consists of 14 different islands, the main island being 240 miles in length and 90 miles in width. The entire Island is covered by mountain ranges and the highest mountain range is Yu Shan with a height of 13,113 feet. Out of the total area of Taiwan, two third of the region is mountainous. The largest city of Taiwan is Taipei, which is also the capital of Taiwan.
Other important features
People of Taiwan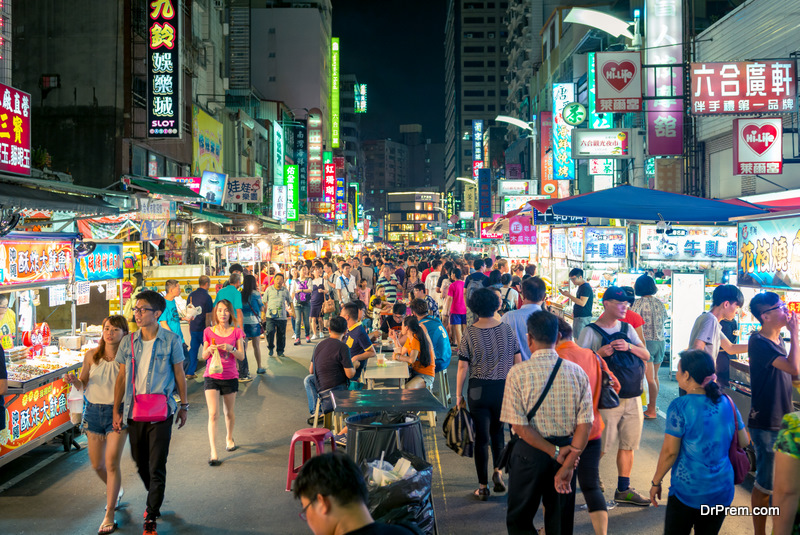 The majority of individuals that live in Taiwan are offspring of people that migrated from mainland China, particularly from the coastal provinces of Guangdong and Fujian. Over the years, the differences between various groups and people here have vanished and the economies have gradually integrated for the better progress.
Language
The official language of Taiwan is Mandarin and is also spoken by majority of Taiwanese people.  It is also the primary language of instruction in schools. Other officially accepted languages include Hokkien, Hakka, Formosan and Fuzhou dialect.
Events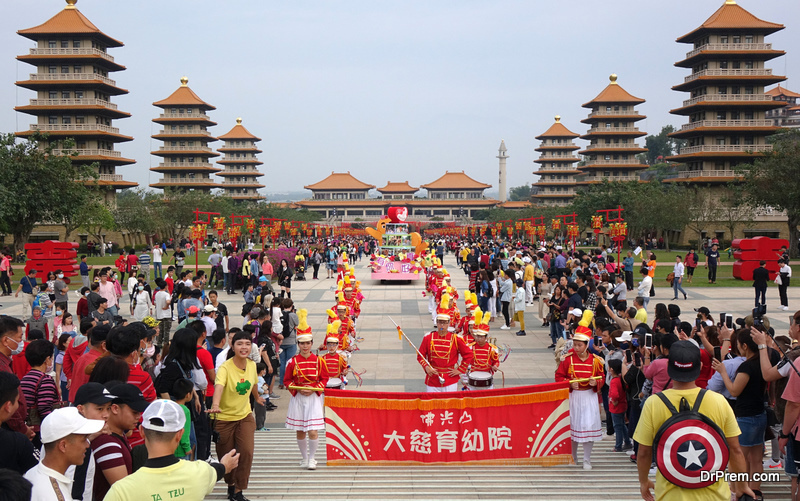 The traditional and ethnic Chinese festivals mostly dominate the event calendar of Taiwan. One of the most popularly celebrated is the Chinese New Year. The liveliness of the events creates a jovial mood among all to celebrate each and every event with equal enthusiasm and with eagerness.
Weather
The weather in Taiwan is tropical and mostly warm throughout the year. The climate is quite unpredictable during spring and winter, while it is stable during summer and autumn in most of the conditions. It receives rain during the monsoon from June to August. Another unique thing about climate of Taiwan is the sky, which remains cloudy all round the year.
Healthcare System in Taiwan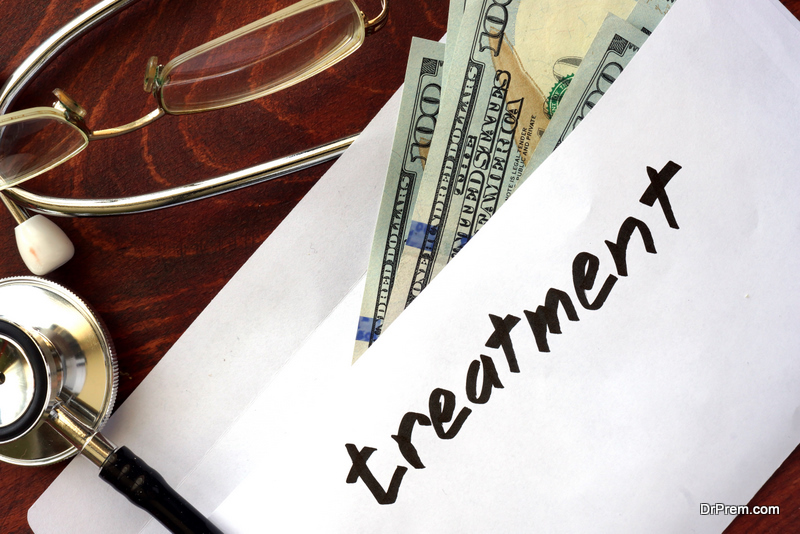 The healthcare system in Taiwan is referred to as the National Health Insurance (NHI) and is administered by the Department of Health of the Executive of Yuan. The NHI is a government initiated social insurance plan that centralizes the funding of healthcare services. The system ensures all the citizens to have coverage and hence access to Taiwan's leading medical services.
Quality of Healthcare
Taiwan's single payer insurer monitors standards, usage and quality of treatment for diagnosis by requiring the providers to submit a full report every 24 hours. This improves the quality of treatment for patients and eliminates long waiting queues for them.
Taiwan's medical sector also boasts of a wide range of diagnostic technologies like world-class MRI, PET and CT machinery and can generally be considered as of higher quality than several of its Asian equivalents.
The future of medical tourism in Taiwan looks bright as it offers excellent physicians, state-of-the-art health service equipment, top-rankings in health infrastructure and low treatment costs. Currently, Taiwan has 10 JCI accredited facilities to demonstrate their ability to keep up with international accreditation standards.
Medical tourism business in Taiwan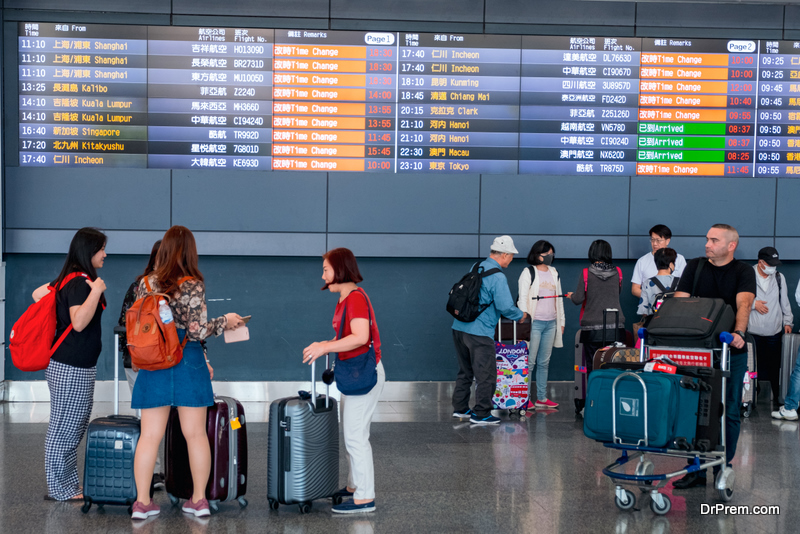 If we analyze medical tourism business in Taiwan, foreign patients are mainly from Asia and the country's healthcare is not famous among westerners. This needs to be looked after in the future with effective medical tourism marketing strategies and planning. Currently patients from China, Japan and South Korea form the largest chunk of medical tourists. Chinese patients are drawn to Taiwan due to the similar language and proximity.
Patients from the US, Australia, Canada and EU countries can visit without the medical visa that other countries need, even though it makes it difficult to estimate the number of patients from developed countries.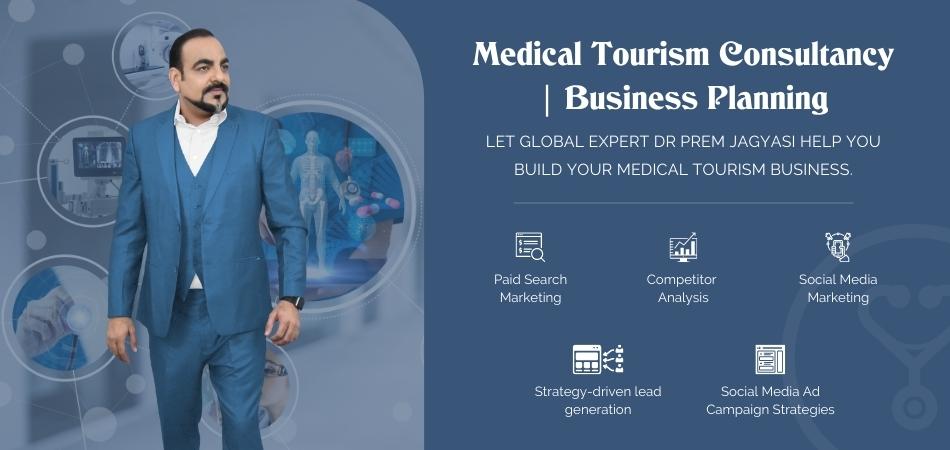 TAITRA has been working to enhance the reputation of the country in medical tourism sector. It seeks to create collaborations between Taiwanese medical institutions and travel agencies and organize promotion activities overseas. TSAI's department collects and provides all information on the healthcare facilities and medical services available in Taiwan.
With economic prosperity in the country, the health standards have improved leading to the improvement in life expectancy rates. In 2011, the life expectancy for women was 82 years and for men it was 76 years, one of the highest longevity rates in the world.
Taiwan's National Health System has a high international rating due to the low cost and efficiency of treatments. The country spends only about 7% of the GDP on healthcare and still provides stellar healthcare. 14 hospitals in Taiwan have JCI accreditation (2016 data).
Medical tourist profile
2018 MOHW data indicates the profile of medical tourists as follows:
40% from South East Asia, 32.24% from Mainland China,
Macau and Hong Kong – 4.63%, 8. 29% from America,
North-East Asia – 6.90%, South Asia 0.78%, Oceania – 0.88%, Africa – 0.56% and
West Asia – 0.10%. Patients from Malaysia, Dubai and Egypt also fly to Taiwan for medical treatment.
Taiwan can tap into these source markets to increase medical tourist footfalls. Taiwan has great potential to offer stiff competition to medical tourism giants Thailand and India by focusing on health tourism and making medical tourism investment.
Medical tourism in Taiwan gets wellness support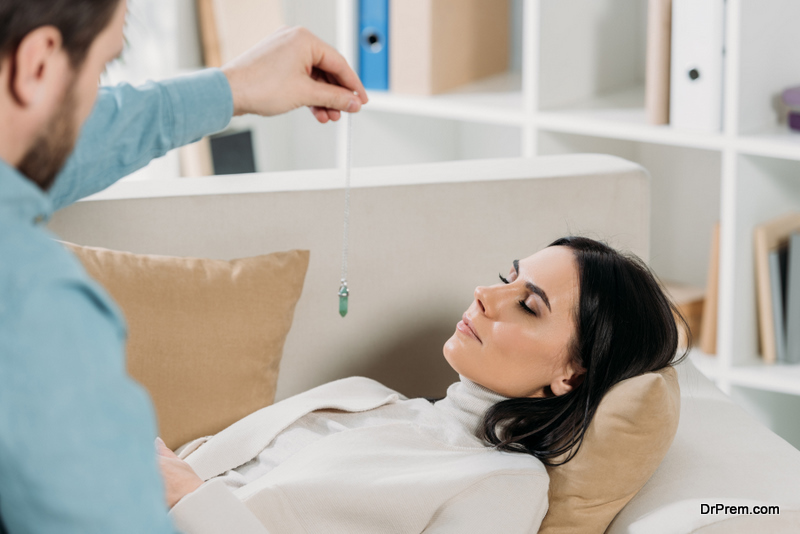 Hypnosis, stress analysis, meditation, music and art therapies lead to better physical, emotional and mental health condition. Taiwan combines oriental medicine with the Western approach. Post covid, this form of integrated treatment would be a big draw for global patients undergoing physical, mental and emotional trauma due to the pandemic.
Spa treatments and visits for wellness to the numerous hot springs in Taiwan are increasing and would probably be a good source of revenue as wellness seekers around the world flock to the country.
The hospitals in Taiwan are known for their effort to make their patients comfortable creating parks, gardens, gyms, cafes, movie theaters, restaurants and even museums on site. Recovering patients and attendants can shop as well as dine within the hospital complex.
What qualifies Taiwan as the perfect Medical Tourism destination
Taiwan has moved a step forward in providing health care to the patients around the globe. Taiwan has cemented its place in the list of top medical care providers in Asia. Taiwanese hospitals have gained special recognition in providing health care for liver transplants, joint replacement surgery, bone marrow transplants, and reconstructive and plastic surgery. Taiwan successfully provides many people with health care as it has a very rich infrastructure and an efficient administration that does not allow a long waiting period for the patients.
Taiwan being an exceptional tourist destination with traditional sightseeing tours that take visitors to Sun Moon Lake and the mountainous region of Alishan attracts a lot of tourists every year. However, the improved health care system has helped Taiwan in gaining few more medical travelers or tourists to avail medical care.
Hualien provides costal sceneries and 67 medical institutions and travel operators recently started offering high-end medical packages aimed at Chinese tourists. The health care unit in Taiwan has taken an initiative to offer the patients with varieties of packages that include western style medical checkups, clinical cosmetology and Chinese preventive medicines.
The higher the price of the package, the more facilities you can avail. A 14-day wellness package includes anti-aging treatment along with regular medical checkups and other treatment options. However, it costs around double than the normal package.
The Buddhist Tzu Chi General Hospital in Hualien is now popular worldwide as it has started an innovative treatment of slimming human legs by trimming the calf muscles present in the human legs. This treatment has attracted many people across the globe. Taiwan attracts most medical tourists from China, Hong Kong, Macau, the US, Canada and Japan.
Medical tourism is a new niche market, all capable of improving the economy of Taiwan. A study conducted by the Taiwan External Trade Development Council (TAITRA) suggests the number of medical tourists has considerably increased in the past few years.
Ministers in Taiwan have vowed to set up a service industry experimental zone near Taiwan Taoyuan International Airport as it would be helpful in knowing the medical traveler's requirements and they can be offered with the best possible services.
Taiwan has been continuously attempting to attract more patients from China as they are very closely related to China as far as their culture and language is concerned. The government of Taiwan has also promoted an e-visa service to make it easier for Chinese tourists to visit Taiwan for physical checkups, cosmetic surgery or anti-aging treatments.
Taiwan steps up the game to lure international patients
The maximum patient influx is seen from countries like Malaysia, Cambodia, Africa, Philippines, and Laos. On a global level, due efforts are being made to promote the industry in order to attract medical tourists from bigger nations such as the United States, Europe, and Russia.
Combating language barriers
The medical tourism industry of Taiwan is being crafted so meticulously that they have been able to alleviate language barriers completely out of their system of working. Everyone who deals with the international patients, right from taxi drivers to big shot medical service providers very easily understands English. Taiwan is thus, an English friendly nation.
Superb accessibility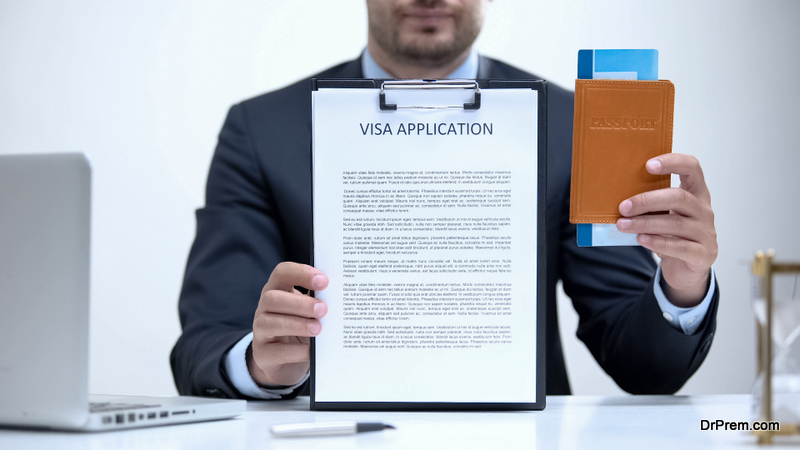 Easy Accessibility is another major added advantage that plays the right cards for Taiwan as a global medical tourism facilitator nation. Country is well connected form most of the major world destinations and has direct flights from US, Japan, South Korea, Hong Kong, and many more. Medical visas are obtained with much of an ease.
Array of medical facilities
Taiwan has gained an important place on the global charts of medical tourism industry. It offers numerous medical services and treatments and that too at most affordable prices. This is the prime reason for an increased patient rush in Taiwan.
Taiwan offers all basic and standard medical procedures, but that is not all. In addition to these, Taiwan also offers other top-notch wellness services such as stress analysis, art and music therapies, hypnosis, meditation, and many more. This makes Taiwan a nation with extensive focus on holistic healing leading to a better physical, emotional and mental health.
Accreditation and quality care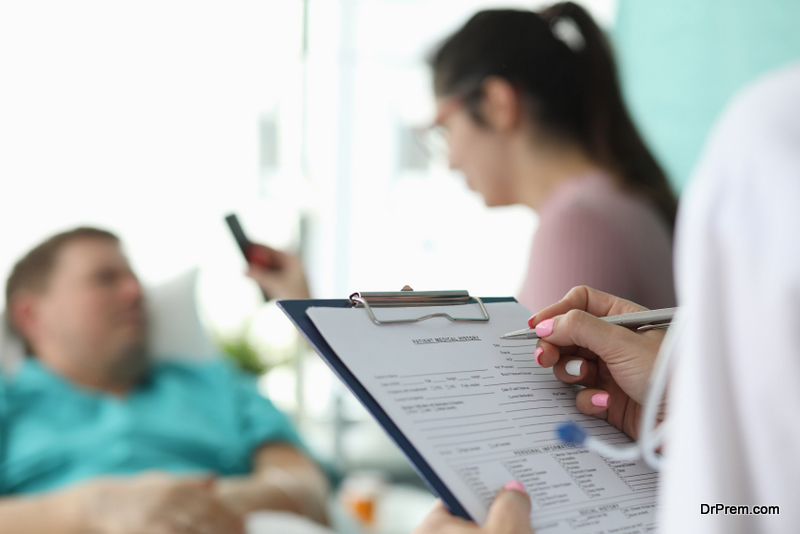 Taiwan is well known for its high quality medical care and services throughout the globe. It has one of the world's finest running medical tourism industries. Almost all medical centers and hospital chains have earned an accreditation from the Joint Commission International. Taiwan is strict about granting national accreditation and there are three levels of attaining the accreditation.  After the third level of accreditation the hospital can start the International Patient Department or IPD. Chang Chung and Taiwan's National University Hospital are famous hospitals treating foreign patients.  The government evaluates the hospitals every three years so that high standards are maintained.
The cost of the healthcare services and medical facilities is way too less in Taiwan as compared to other destinations. This increases the prospects for international patients to fly here for more of a vacation in lieu of surgical trips.
Healthcare in Taiwan is comparable to the best in East Asia alongside Singapore and South Korea. WHO ranked the country 3rd in East Asia and 17th in the world for advanced and efficient healthcare. There are 36 hospitals which cater to foreign patients and 14 of these feature in the top 200 list. Only Germany and US have more hospitals on that list.
Cost comparison with other countries
The cost of treatment is usually half the cost as Japanese hospitals and sometimes lower that of Thailand, though higher than India. Medical tourism facilitator companies can suggest Taiwan to patients who want high quality but very reasonable cost.
Surgeries in Taiwan cost 20% of the costs in the US as well as UK. Taiwan can look into the US as a source market for medical tourism. Hip replacement surgery costs 7,000 to 8000 dollars in Taiwan, and in Thailand and India, it costs 12,000 dollars and 4,000 dollars respectively. Taiwanese hospitals provide this surgery at 17-20% of the cost in the US. Knee replacement surgery is also considerably less than the cost in US though more expensive than India, but at par with Thailand. Patients from developed countries could check with their medical tourism facilitator companies and decide the medical tourism destination they would like to visit.  With medical tourism marketing, Taiwan can catch the eye of American medical tourists, especially as the number of medical tourists from the US is expected to increase by 15-20% per annum from 2016-2026 (Visa and Oxford Economics Report).
Top hospitals in Taiwan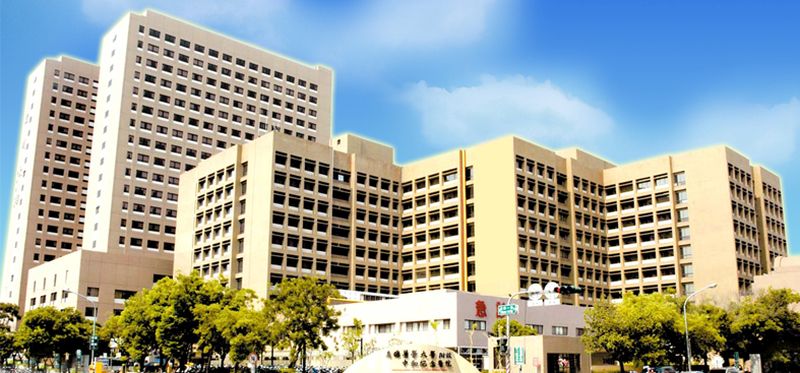 Image Source : kmuh.org.tw
The Kaohsiung Medical University Chung Ho Memorial Hospital (KMUH), a JCI accredited hospital in Southern Taiwan has tied up with Medisetter, a medical tourism provider to bring US patients to the hospital. The hospital is famed for many surgeries including ICTAS confirmed upper arm allotransplantation in Asia, FOOM flap surgery for blepharoptosis in Asia and is known for performing the highest HIFU therapy for uterine fibroids in Taiwan.
The Cheng Hsin General Hospital is noted for its Heart Center. The world's first artificial heart implementation was performed in this hospital. Kidney and heart transplants were also done here in 1996. Till 2016, the center had completed 454 successful transplants with survival rate of 5 years, among the highest in the world.
Another impressive hospital in Taiwan is located in Taoyuan City, the Chang Gung Craniofacial Research Center. It is known for the treatment of cleft lip and palate with a 100% success rate.
Taiwanese government has promoted medical tourism making it easier for providers to grow in this sector. Medical tourism business in Taiwan has received a boost due to international channels such as CNN, DIscovery and National Geographic airing success stories of medical tourists. Foreign patient numbers increased due to the focus on Taiwan by these channels.
Popular treatments driving medical tourism in Taiwan
Organ transplant, assisted reproductive therapy, facial cranial reconstruction, laser cosmetic surgery, plastic surgery, joint replacement are some of the most popular treatments sought by medical tourists. The success rate of heart, kidney and liver transplants is 81% as compared to 77-79% in the US. Cancer survival rate is comparable to that of US.
Oculoplasty or aesthetic eye surgery and aesthetic treatments such as fillers, botox and procedures to remove wrinkles to rejuvenate the skin and face are in demand here, due to affordability and success rates.  Microvascular procedures, reimplantation and neurosurgeries are performed using the latest techniques such as da Vinci surgical robots, TOMO, Gamma Knife, Hyperbaric Oxygen Chamber providing precise diagnosis, and lowering the infection risk.
Neonatal care centers, reproductive centers and specialized child development facilities treat the genetic and metabolic disorders of children including epilepsy, and developmental disabilities.
An important service that Taiwan provides is emergency medicine in co-operation of International SOS organizations. Helicopters and airplanes especially equipped for the transport of patients are used.
With medical tourism investment to advertise Taiwan's traditional natural treatments, scenic beauty and medical treatments, Taiwan can achieve significant growth in this sector.