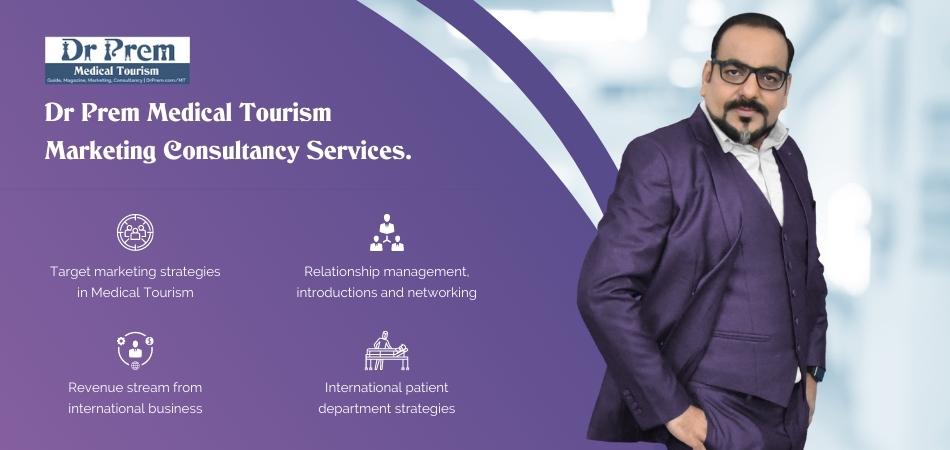 Even though the major focus of medical tourism in the UK has been on outbound tourism – British patients seeking healthcare out of the UK due to long waiting list, yet UK remains one of the world's greatest medical tourism destinations. Besides the National Healthcare System that serves the citizens of the UK, a burgeoning private sector caters to those dissatisfied with the NHS or foreign paying patients.
In this guide you will read about:
Guide to Medical Tourism in UK – Facts, Trends, News, Services, Research, Business and Updates by Dr Prem
General information about UK

Language
English
Time Zone
GMT(UTC+0) summer BST(UTC+1)
Dialing Code
+44
Electricity
230V, 50Hz
Major Cities
London, Birmingham, Glasgow, Liverpool
Currency
Pound sterling
Clothing
Summers are mild, and winters are extremely cold

Health Related

Mortality Rate
9.33 deaths/ 1,000 population
Life Expectancy
78.5 M / 82.4 F
Patient: Physician Ratio
417:1
Hospitals JCI accredited
0
Recommended    Vaccinations
Influenza, Diphtheria-tetanus, Measles, Varicella
Other Infections
Lyme disease, Leptospirosis, Rabies, Hemorrhagic fever, HIV
Tourism in UK

Population
8,264,070
Reliability of Police Services
32/140
Global Competitiveness
5.45/7
Physician Density
40/140
Tourism Competitiveness
5.4/7
Hospital Beds
55/140
GDP/Capita
$49,011
Quality of Air Transport Infrastructure
22/140
Safety and Security
5.7/7
International  Air  Transport  Network
8/140
Health and Hygiene
5.7/7
Quality of Roads
24/140
Air Transport Infrastructure
5.6/7
Hotel Rooms
30/140
Tourism Infrastructure
5.8/7
Tourism Openness
88/140
Cultural Infrastructure
6.4/7
Attitude  of  Population  Towards Foreign Visitors
55/140
Visa Requirements
12/140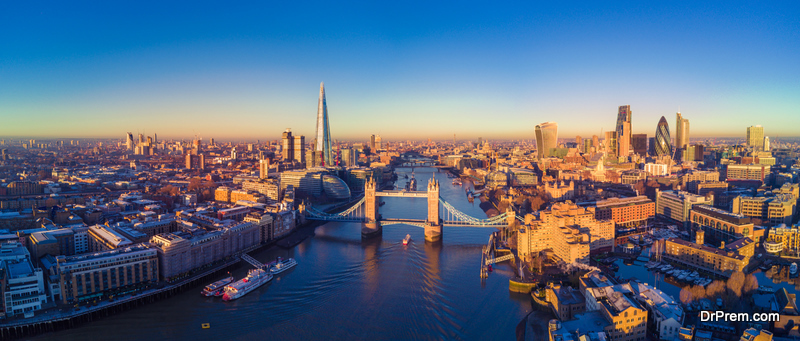 United Kingdom – better known as England or Britain – is an affluent nation, which flaunts diverse traditions, religions and ethnicities. Located in the northern part of the Europe, the United Kingdom is composed of England, North Ireland, Wales and Scotland. A parliamentary form of government system works in close cooperation with a constitutional monarchy to govern this country.
Over the past centuries, many immigrants from the neighboring colonies have settled in UK, which contribute bountifully to its rich and prosperous heritage. The increased number of immigrants from regions around the world has major influences on the culture and tradition of UK including dressing style, living, food and culture.
Location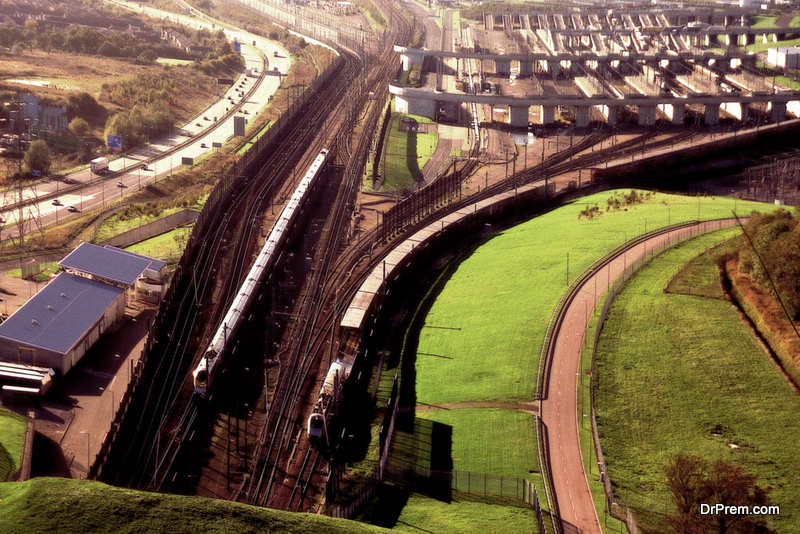 As we mentioned earlier, UK is located on the northwestern coast in Europe. The island nation has a large collection of islands, which primarily includes Great Britain, the northeastern part of Ireland and other small islands. The Atlantic Ocean, Irish Sea, North Sea and English Channel surround UK from all sides. The Channel Tunnel, the longest undersea rail tunnel in the world connects the island with continental Europe. On its eastern and southern sides, you would find low, rolling countryside; however, the western and northern regions flaunt the while hills and mountains.
Weather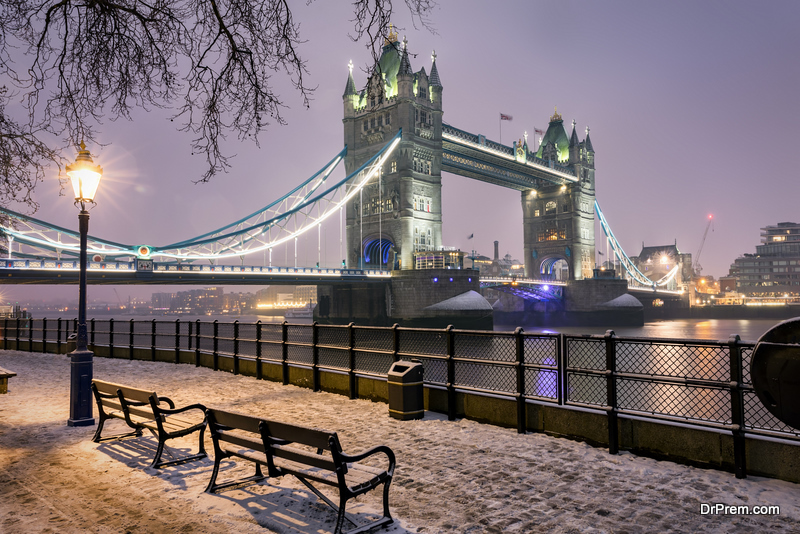 The United Kingdom is a true paradise for those who wish to enjoy a pleasant weather all year around. Touting a temperate climate, the country has plentiful rainfall. Temperature never falls below −11 °C (12 °F) or goes beyond 35 °C (95 °F). The southwestern wind brings the wet and mild weather from the Atlantic Ocean to the mainland, which does not have any effect on the eastern parts. Hence, while the western regions get the major chunk of rainfall, the eastern part remain comparably dry. As the southeast England is closest to European mainland, it flaunts the warmest summers.
People in UK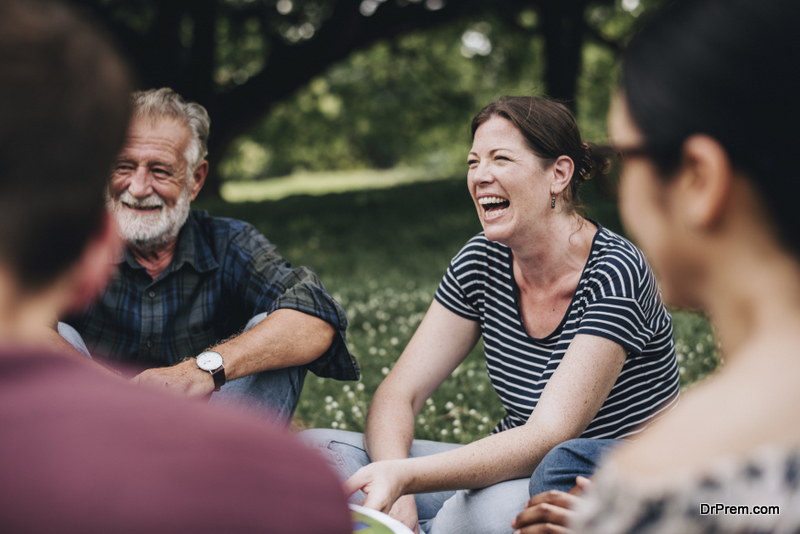 British people display immense friendliness and compassion while interacting with outsiders. They take immense pride in highlighting their culture in front of the tourists and visitors. They actively take part in their events and festivals all round the calendar year. A short conversation with them is enough to befriend you.
Events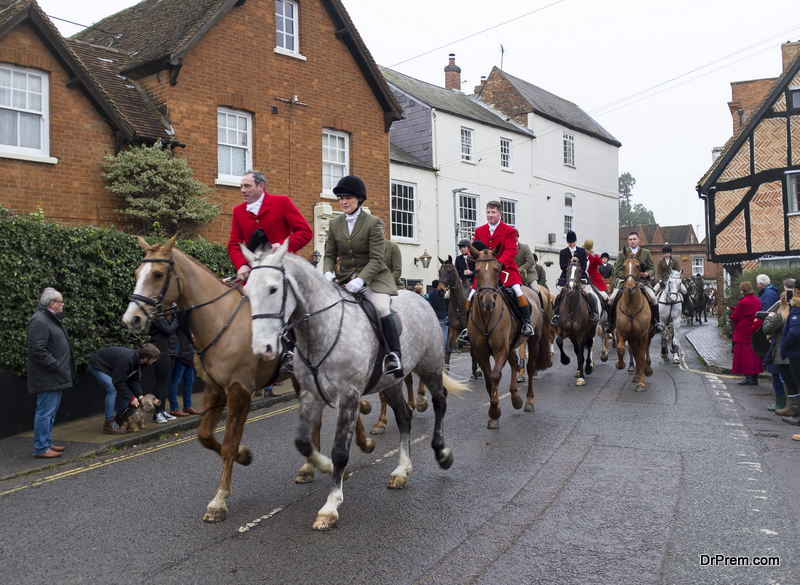 The calendar year of UK is filled with many events and festivals, which are centuries old. Some of the major festivals include Christmas, Easter and Thanksgiving. As we all know, Christmas is celebrated all over the world; however, in UK, people started celebrating it since AD 596. It was in this year, St. Augustine brought Christianity to English shores. Other festivals and events include Twelfth Night, New Year, Mothering Sunday, May Day, Harvest Festival, Halloween, Bonfire Night, Remembrance Day and Boxing Day.
Healthcare System in UK
With several countries modeling their health infrastructure around the British one, the healthcare system in the UK is one of the most popular and well-known systems. The government takes the burden of providing free or very low cost healthcare to all British citizens, thanks to the British National Healthcare System.
This system is generally quite well received by the public as only 10 per cent of the population has private insurance coverage. Those who seek private care tend to be dissatisfied with the long waiting lists that are the norm of public sector systems or are interested in more physician and specialist options. However, when compared to the rest of the world, the United Kingdom takes pride in offering the best medical facilities to its citizens and medical tourists from all over the world.
Quality of Healthcare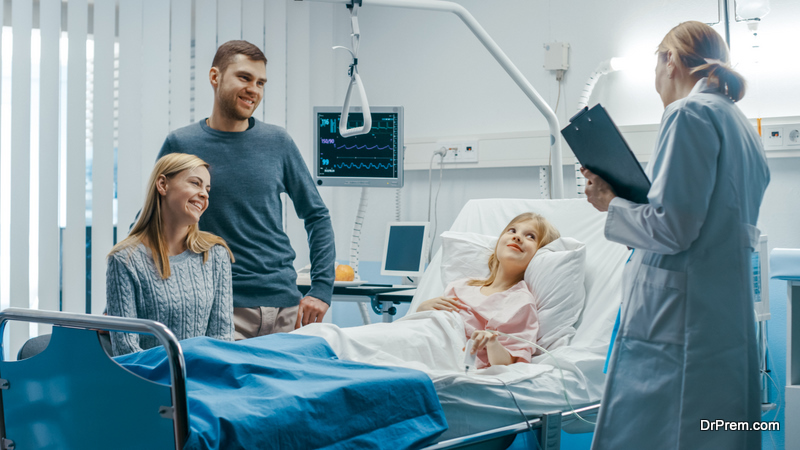 Despite the high cost or long waiting times, both the public and private sector offer all the patients with the highest quality healthcare in the world. Since Britain has been providing quality healthcare for such a long time, they have developed the standards and created their own benchmarks commonly found in medical facilities around the world. The Trent Accreditation Scheme accredits several medical tourism hospitals globally.
Medical Tourism in UK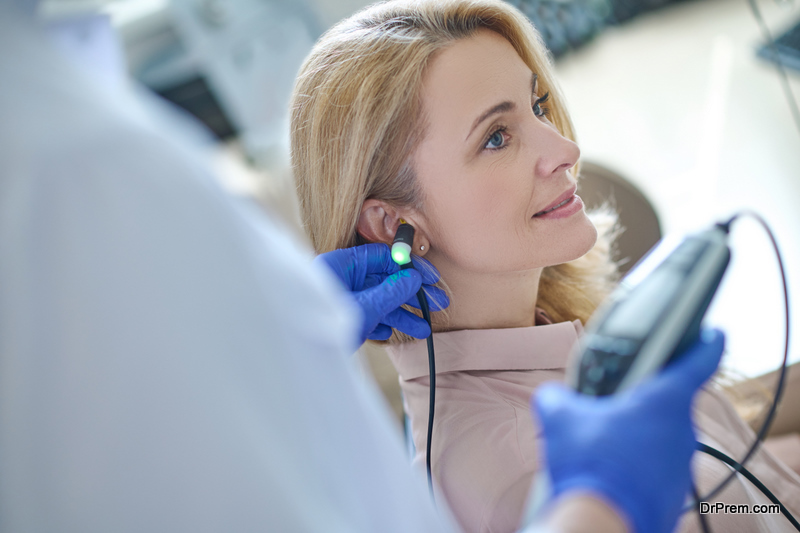 The healthcare in the UK is more expensive than any other popular medical tourism destinations. However, it never means that we should sideline the importance of medical facilities that potential medical tourists can grab only here. Considering the fact that the healthcare in UK is world-renowned in terms of physicians, technology, facilities and resources, the UK definitely ranks higher than other countries providing medical tourism facilities.
Inbound medical tourism is substantially supported by expat involvement traveling from countries such as Africa and Middle East. Their spending on complex and expensive treatments as well as other overall expenditures contribute to UK economy. Though there have been fluctuations, the pattern is steady growth of medical tourism business in the UK.
According to Statista.com, UK ranked 5th globally in destination environment ranking but ranked 22nd out of the 46 destinations in medical tourism industry in 2020. Rankings were based on the 2020-2021 Medical Tourism index of the 46 countries on the list.
Healthcare revenue generated by medical tourism business according to data from 19 hospitals was 42 million pounds over a year in the period of 2010-2011. The largest hospitals in UK with international renown for their specialties saw the most footfalls. Notable among these was the Great Ormond Street Hospital for Sick Children that had an income of more than 20 million pounds from 656 foreign patients. According to a study, the income from medical tourism was different in different hospitals – for some it accounted for a major chunk of their revenue, whereas for others, revenue from medical tourism contributed a minor amount to their income.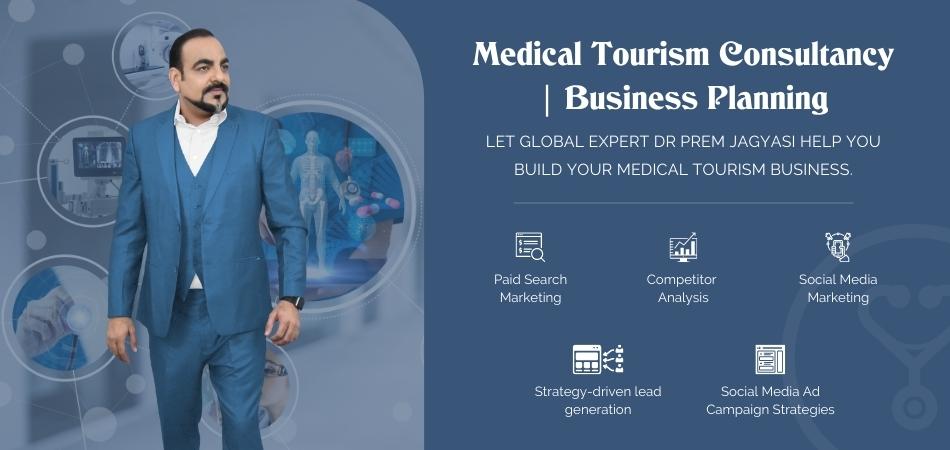 Information on inbound medical tourism is not complete as medical tourists do not declare their treatment as primary purpose for their UK visit, which is not the case with outbound medical tourists. Data shows that there has been a drastic increase in outbound medical tourism than inbound. Some UK residents could be persuaded to seek treatment in their country if there are more surgical specialists in the NHS and less waiting time.
source: researchbriefings.files.parliament.uk
UK economy benefits from medical tourism rather than being burdened by it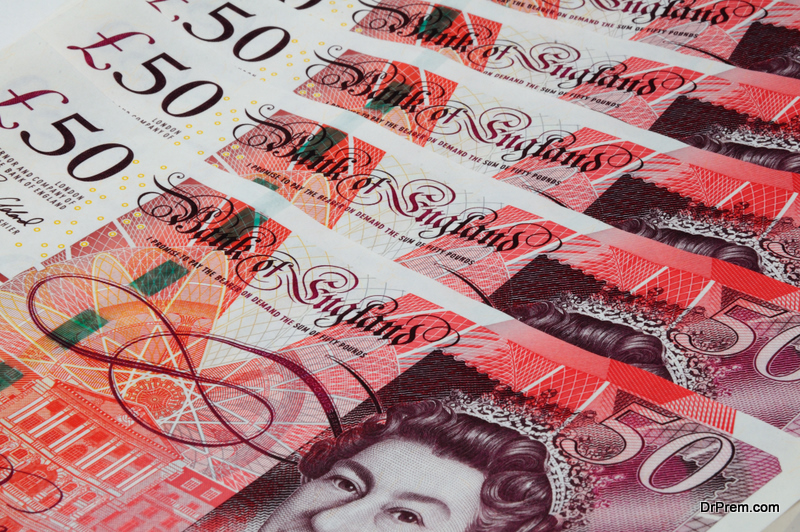 A new immigration legislation launched by the UK government expect temporary immigrants including students from countries that do not belong to EU to pay levy for using national services including National Health Service. The present government claims that the tourists are draining the NHS. According to health secretary of UK, a large amount of taxpayer's money is being lost on the treatment of people in foreign countries, who should be paying for these services.
A study shows that on the contrary to what the government believes, medical tourists are lucrative source of income for NHS. According to researchers the hospitals popular with foreign patients earned millions from them. The study in fact highlights that NHS can actually earn a lot from foreign patients who are ready to pay large sums of money for treatment at internationally renowned hospitals.
In fact, the number of tourists who paid for the services could be almost double of the number of people who exploited free healthcare in UK. The researchers also found that more people leave UK to seek medical treatment in some other country than the people who arrive here for treatment. Many people traveled abroad for treatments they could not get on the NHS, or there was a long waiting list. These people saved a lot of money for NHS.
The medical tourists who visit Britain spend money on hotels, transport, shopping and restaurant, and benefit these industries. They become a source of income for many people, rather than financial burden as the government wants to portray.
The government should use the money earned from medical tourists in improving the facilities of NHS hospitals. This will benefit a large number of patients in UK. A research in 2010 has found that medical tourists spent approximately 219 million ponds in the country on other related hospitality business.
It is time to stop blaming medical tourists for various problems inflicting health service. This approach does not take into account a large amount of money spent by these tourists. It also does not consider the NHS money saved by people who travel abroad for treatment. In this time of global mobility, it is very difficult to curb movement of people to various countries for better treatment.
Booming dental tourism in the United Kingdom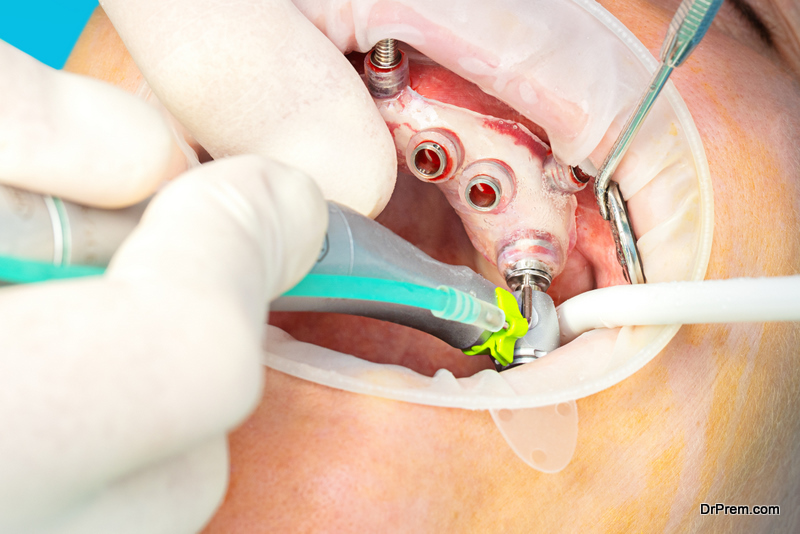 Traveling across international borders to obtain health care is no more a surprising fact and medical tourism is continuously advancing industry that presents important concerns as well as potential opportunities.
With the dawn of globalization, the world has now converted into a global village where countries are much closer than they appear to be. Medical tourism helps people around the globe to enjoy their tourist stays with affordable, world class and high quality medical care.
Being affordable does not in any way means cheap form of treatments however, the best health care facilities and technologies are now available in places such as Europe and Asia. Gone are the days when wealthy residents of the developed countries used to travel to places such as the United Kingdom ad United States of America for their medical treatments.
This surge in the number of patients from the West who cannot afford the costly treatment procedures are now looking forward to other countries for cheaper treatments and procedures. This hike in medical tourism is due to the changes such as increasing population around the globe and the rich people can now travel to distant places for their health treatments.
However, not only money but also the large numbers of patients in waiting for their procedures is also one of the main reasons for the increase in dental medical tourism in the UK. Under such conditions, it is much beneficial for a patient to travel to some other country and get his treatment done within a comparatively lesser time. The medical tourism population has surged to almost 15-20 percent in 2013 according to some organizations.
Some patients might however be worried about their travel and treatments however, it is far more advantageous. The modernized clinics, medical staff and cost savings up to almost 75-80 percent are convincing so much so that any foreigner patient would easily understand the benefits of traveling abroad for medical procedures.
To avoid any kind of communication hindrance the hospitals provide English translators and many of the institutes offer holiday packages that include flight prices.
Dental Tourism is a special area of medical tourism, which is becoming increasingly popular amongst the patients in United Kingdom. Top companies like Dentistry in Poland offer high quality dental procedures at advanced European clinics. These companies offer treatments at a comparatively affordable cost than that in the United Kingdom. There is a dental travel operator who works in collaboration with Expedia to ensure dental holiday packages to Krakow, Poland. This makes sure that the patients from the UK enjoy the best sightseeing in Europe while being treated for their tooth problems.
How Brexit can be detrimental to British medical tourism
Travelers to Europe confront unanticipated and expensive medical outlays after Brexit with millions of EHICs (European Health Insurance Card) about to bite the dust. It is estimated that there would be an increase of around sixty six percent card holders compared to last year who would be denied cheaper medical expenses that their cards had ensured them so far. Britain's choice to quit the European union would precipitate into a beeline hurry for  new applications of special health insurance cards that qualifies  travelers to have an access to  abated  medical bills on the European soil.
Higher medical costs for tourists in the near future: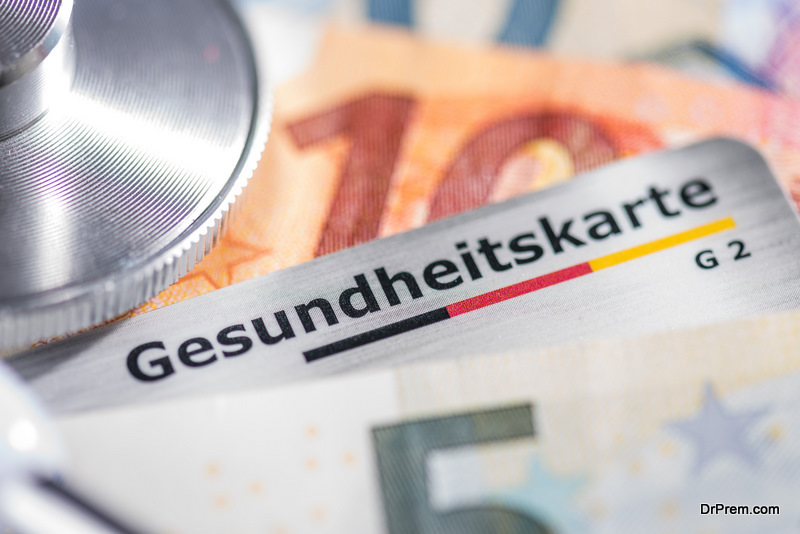 As revealed by the British financial advisory magazine, ' This is money' seven million Europeans health insurance cards would turn invalid this year. If detected with an expired health insurance card, tourists would find a nasty surprise waiting that their medical costs have turned way dear. This has put the UK citizens under the grip of panic that Brexit has drilled a big hole in their wallets.
In European Economic area or in Switzerland, EHIC cards help the holders enjoy emergency medical treatment expenses at par compared with what they are entitled to in their own country. For all practical purposes, it boils down to the fact that the card holders would receive medical treatments at a reduced cost or even for free. The grave consequence is that a British traveler would be in the soup if he carries an expired medical insurance card in Europe. The absence of a valid card would compel him or her to have expensive medical treatment in a private clinic if he falls sick. Reminders are purposefully not being sent out to the card holders as it is their responsibility to get them renewed for their own interests. All adults crossing the age of 16 years should carry a valid health card to avail the benefits of medical treatment at a reduced price.
The fall in economic leverage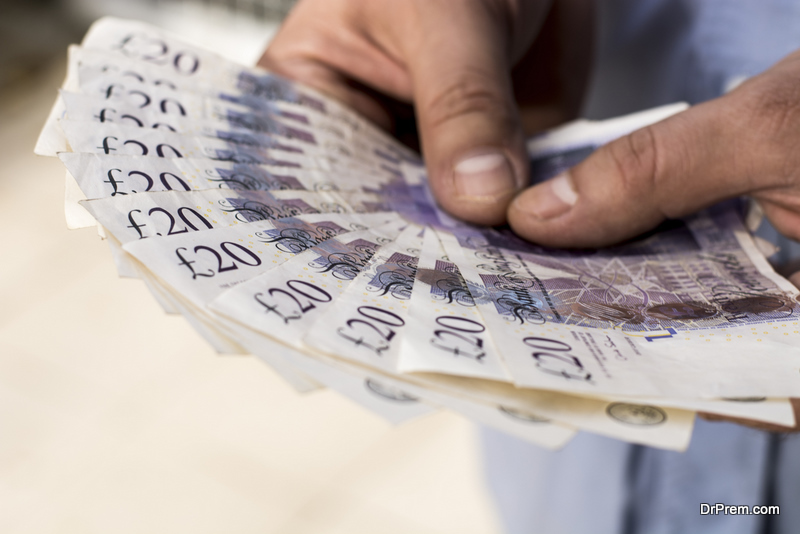 Would there be retaliation from the civilized English society in the wake of this polite political war that would fall hard on the back of British citizens seeking medical solutions in other European countries? The Telegraph UK had announced that UK paid 674 million in 2014-15 to the other European countries for taking care of the British nationals staying there. In exchange,
Great Britain received just 49 million in the same year. Is this fair is the most important question ringing in the British political corridor currently.  Cameron could clearly anticipate the economic crisis Brexit would invite and for this reason he was not supportive of this political decision. His fears were soon translated into reality and the British Pound experienced a 31 year low currency conversion rate in the international currency equation platform.
Weakening of the currency: Boon or bane for medical tourism?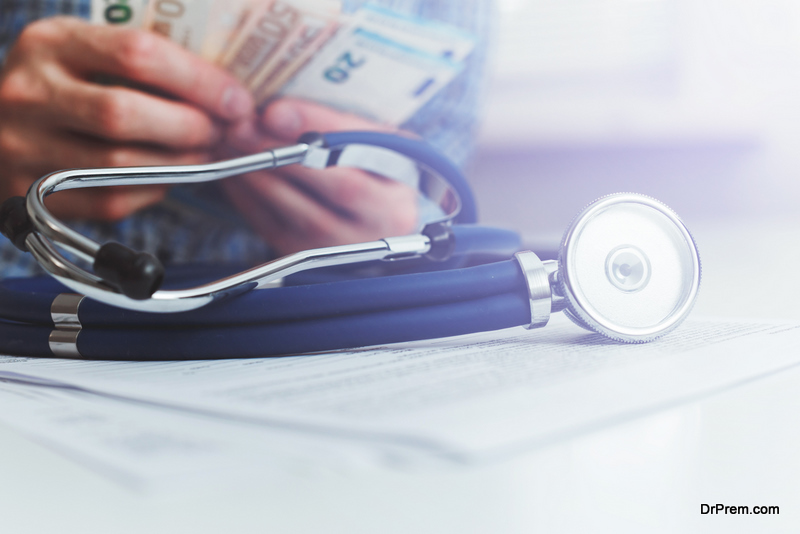 A further drop in the value of Pound might make England a popular medical tourism destination as a foreigner seeking medical treatment in England would have to pay less in terms of his home currency. But if the currency equation works the other way eventually pound gaining strength against Euro, medical treatment would become way too  expensive for medical tourists travelling to Britain. This would certainly discourage medical tourism to Britain. The outcome would be obvious. The EU in retaliation would stop reimbursing medical expenses for British citizens domiciled in other European countries!
End of inexpensive health care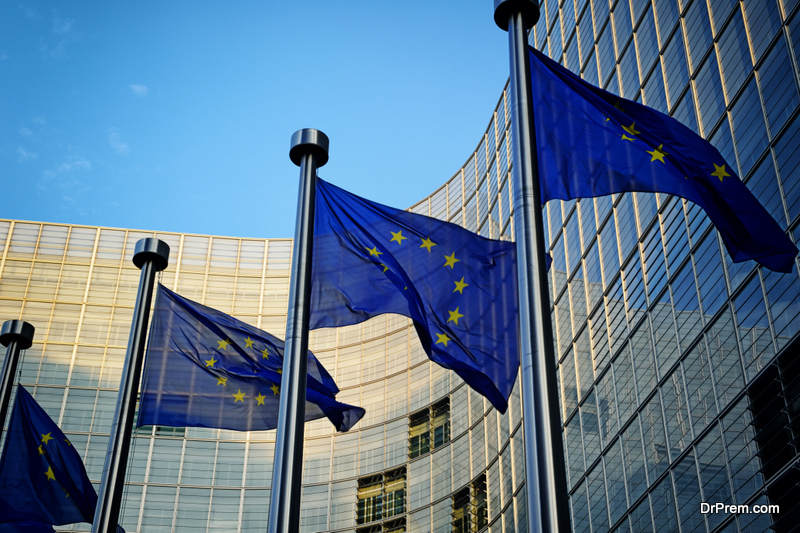 EU membership gives British citizens an access to a large number of implementable rights and inexpensive healthcare is one of the most important of them. Brexit would stop all these privileges. It is not only the British tourists but any British citizen (including Chinese, Americans, Japanese, Indians and so on residing in Britain) had previously an access to cheaper medical treatment in any European countries. This right was endorsed by the European Health insurance cards (NHS) which was available to British citizens free of cost.
Even if the waiting list is longer than what is medically safe, the extra expenses for getting emergency treatment were all reimbursed by the UK medical system. Now Brexit had disrupted this economically beneficial arrangement putting medical tourism to England or tourism by Brits to other European countries in clear jeopardy!
Brexit calls for an end in the existing less expensive European health insurance facilities and government backed health care support creating unfavorable grounds for medical tourism.
Outward medical tourism in UK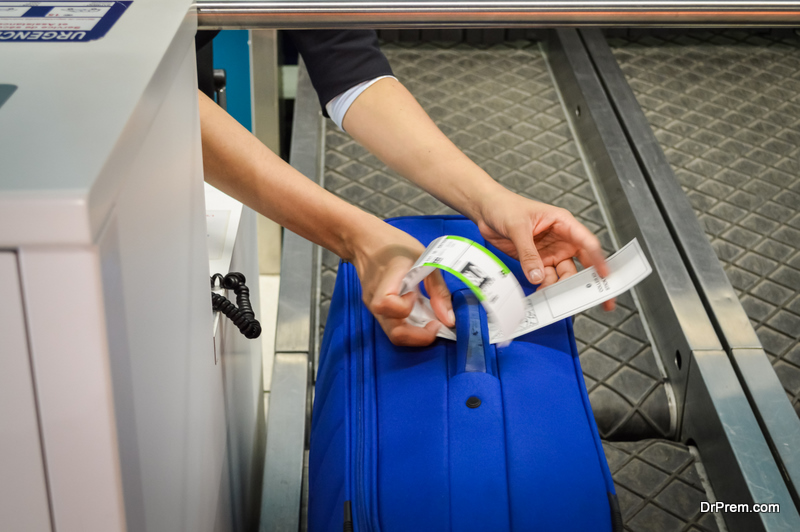 International Passenger Survey or IPS is the main information source for this sector, and this survey is conducted by ONS or the Office for National Statistics. Travelers at all the airport terminals are selected randomly for the survey and medical treatment is one of the choices. From the 108.4 million travelers approx, entering the UK every year, only about 250,000 complete the survey, representing 0.23% of the total number of travelers. From this data period 2000-2016, in the first 10 years, the medical trips rose to 60,000 from 10,000 and stayed around 63,000 till 2013 when it dropped to 48,000. The numbers picked up in later years going up to approx 144,000 in 2016.
Top destinations for outbound medical tourism UK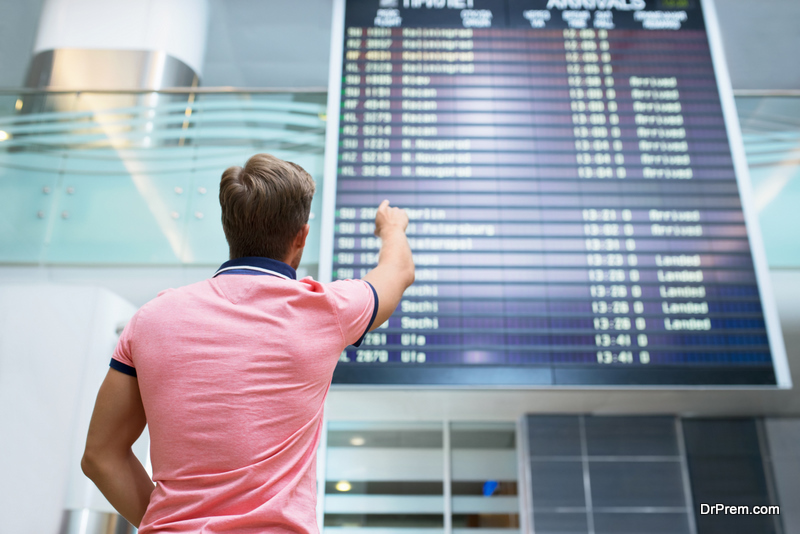 Though UK patients travel to numerous medical destinations, out of the ones mentioned in our medical tourism destination guide, Poland (34,000) was the first choice followed by Hungary (15,884) in 2016. Romania (14,588), Turkey (12,000) , Spain(10,741), France, Latvia and Lithuania are next with 5000 visits, followed by Switzerland, Greece, and India, with approximately 3,500 to 4,000 visits. In the same year, the rest of the visits were to Bulgaria, Germany, Canary Islands, Slovakia and USA with 2,000 visits and more.
Type of medical treatments sought abroad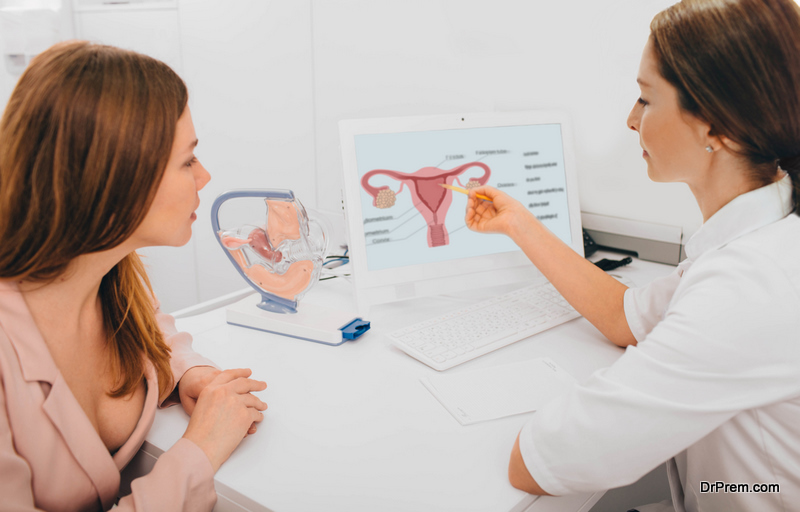 UK patients travel abroad for treatments ranging from gender reassignment to dental surgery and fertility treatments. A review of medical tourism data from 2014 found that there were four main medical treatments for which patients traveled to destinations mentioned in our medical tourism destination guide and others. These four treatments are broadly fertility treatments, bariatric surgery, dental surgery and cosmetic surgery.
The main reasons for seeking healthcare outside of the United Kingdom are to avoid the long waiting lists in the UK and the low cost of certain medical treatments abroad. Fertility treatments as well as aesthetic treatments are provided by medical tourism facilitator hospitals and clinics in destinations such as India, Thailand, Turkey, Hungary, Poland and others at a fraction of the cost, even as patients experience a nice vacation.
Destinations such as Switzerland are chosen due to the privacy or discretion factor and the opulent healthcare facilities.
It was noted in a study that 60% of medical tourists in Thailand choose elective procedures which cost less than 500 USD. A small number of patients travel for serious medical treatments such as cardiothoracic and orthopedic procedures.
Health concierge services in UK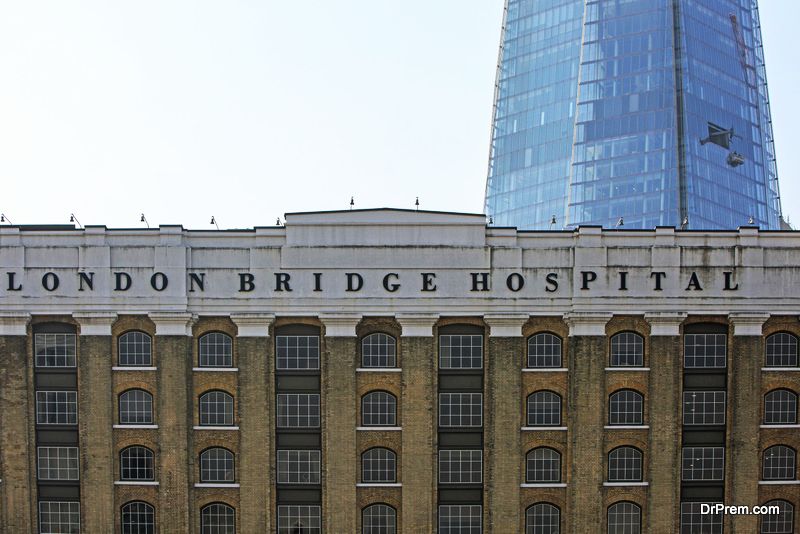 Inbound health tourism with the help of health concierge services attracts a number of foreign patients, especially from the Middle East and North Africa (MENA) region. Patients come to the UK to get treated by internationally reputed surgeons and physicians in some of the best healthcare facilities in the world.
Services rendered by health concierge companies and agents are facilitating appointments, same-day diagnosis, second opinions, emerging treatments, rapid-response multi-disciplinary review (MDT) teams and more. Treatments are delivered in healthcare excellence centers such as Great Ormond Street, BUPA Cromwell, London Bridge Hospital, Moorfields, Queen Elizabeth Hospital Birmingham, Center for endocrinology, diabetes and metabolism.
An important aspect of health tourism is the holistic care for families who accompany the patient. Health concierge service reduces the stress by arranging rent accommodation, schooling, booking restaurants and hotels, travel arrangements, arranging translators, city guides, chauffeurs and any other choices. Edgbaston in Birmingham has emerged as a sought after health tourism destination, especially with medical tourism marketing.