Don't get an impression from Taiwan's busy and crowded city life that it is only about a race for growth. There is yet another side to this island nation – serene and picturesque – that will make you feel relaxed once you visit here. A number of wellness retreats in Taiwan are endowed with immense tourist potential.
The leisure farms and visually splendid retreats are captivating. They are designed in a wonderful manner with innovative thoughts built in, taking full leverage of nature's panoramic charm.
You will be left spellbound and find the vacation extremely gratifying. Yoga resorts and detox retreats are simply rejuvenating. Rich experience from spending a vacation would stay with you for a long time. You learn something new every day and start looking around with a new perspective.
Top 8 wellness retreats in Taiwan:
Here we go with some of the choicest wellness retreats in Taiwan where you would feel complete in perfect harmony with Mother Nature:
Origin Yoga and wellness: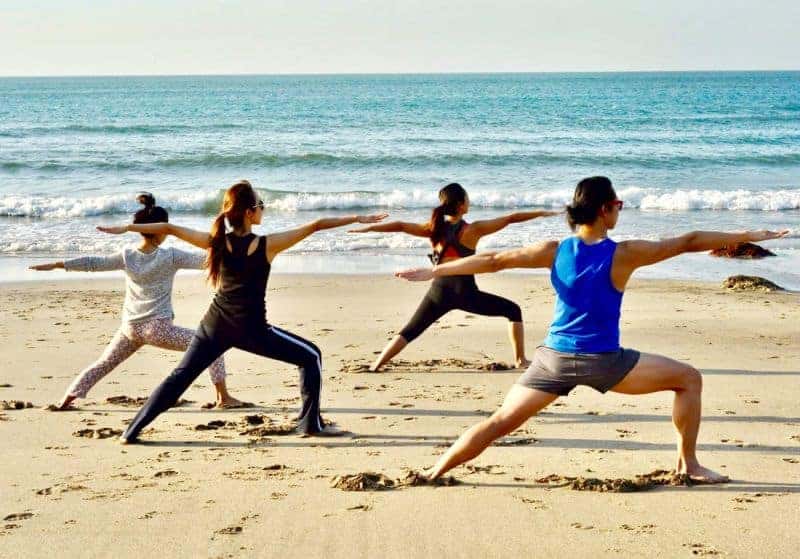 Image Source : originyogawellness.com
This is among one of the most remarkable wellness retreats in Taiwan located amidst the once deserted dwellings. With some terrific ocean-front vistas, this family-owned natural resort is doing rounds with rage among tourists who opt for a tranquil haven on Earth. Noted for its blissful ambience, Origin Yoga and wellness resort strives best to deliver customers' value for money.
The family team has collaborated with local players in commercial circle to offer carefully guided tour programs across Taiwan, a great opportunity for foreign tourists to know the real Taiwan and draw the local socio-cultural flavors.
The food offered comes from local produce. Kombucha is a fermented and mildly alcoholic black or green tea, the local hallmark beverage, a super hit with connoisseurs and guests alike. The ocean view location together with a peaceful atmosphere has made it a resort in high demand. Untiring efforts of staffs and dedicated service have a direct bearing on its huge repute.
The One Nanyuan: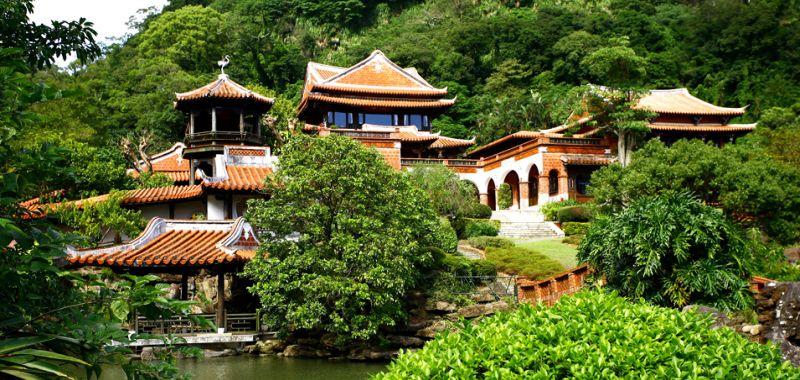 Image Source : nanyuan.theonestyle.com
This chain of retreats spread across the island is among the renowned wellness retreats in Taiwan. Located at three addresses, the one in the Hsinchu County is unarguably the best, considering its pristine atmosphere. It is perfectly designed to give you a relaxed and unhurried holiday.
It was built back in 1985 as a retirement home for the Founder of United Daily News, Wang Tiwu. This natural resort is a classic fusion of traditional Chinese and modern school of architecture.
The panoramic view is spectacular and among celebrity guests, Mikhail Gorbachev and Margaret Thatcher are distinguished names. The local fauna and flora are amazing. Guests have access to them and would certainly be enchanted. Display of the traditional Chinese artwork and craftsmanship are a treat to your aesthetic sense.
Ananda Suruchi Eco village:

Image Source : anandasuruci.org
Ananda is among the most sought after wellness retreats in Taiwan. It is a tranquil retreat known for a number of wellness activities and can serve well as both a yoga retreat and a detox retreat. Yogas, spiritual seminars, meditation camps, detox sessions, student camps and Permaculture design camps will keep you productive and healthily occupied.
Located in a quaint Taiwanese rural and idyllic setting, the retreat helps you take a solitary sojourn to discover your own self and know your potential, sustainably. It helps turn blissful with whatever blessings life has bestowed upon you.
An organic farm exists where you can volunteer your hand of help and contribute towards its growth. The work session can extend from three weeks to several months. Ananda is packed with so many events that you need careful planning before making a visit. Your visit must be synchronized with the events you intend to participate in.
Fuyam tourist home: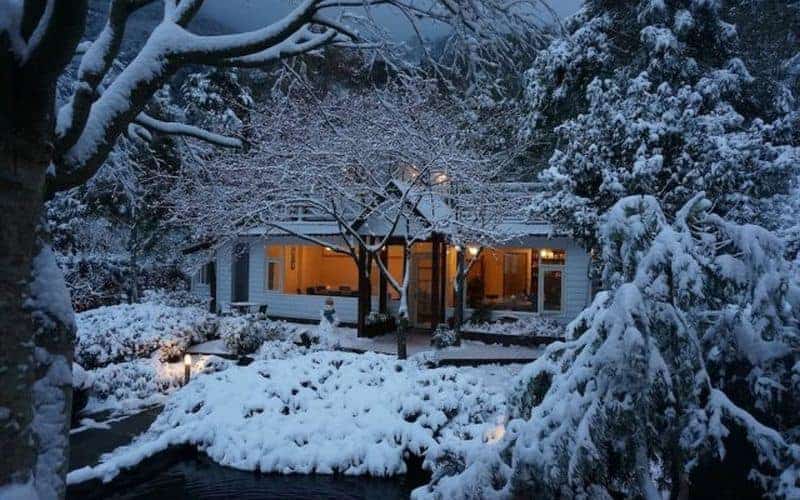 Image Source : cdn.ostrovok.ru
Fuyam is among the top wellness retreats in Taiwan in a sense that it is located right in the middle of Mother Nature in the verdant greenery of Lala Mountains. Beautiful Sakura trees are planted in a periphery around the resort. A stream flows by along the backyard, where tourists can make a visit and have contact with pure water pouring out from mountain crevices.
This is far away from the city grind and you are left in a serene environment calming your inner self. Mountains, streams and unspoiled greenery are your companions and occasional twitter of birds or a visit by local fauna may give you pleasant surprise. Rooms are spacious and spotless. Staffs are devoted and friendly.
Alishan National Park: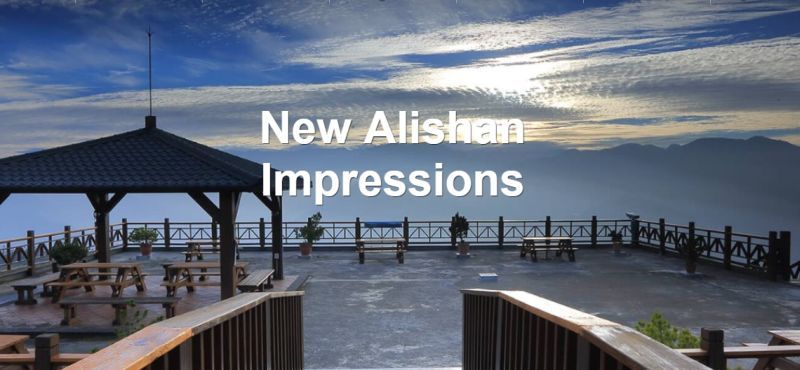 Image Source : ali-nsa.net
Alishan is possibly the best wellness retreat in Taiwan. It is, in fact, a mountain resort and its breathtaking landscape beauty has been weaved in local folk music too. Ali Mountains from which the name of the resort is derived have a reference to a chain of mountain peaks.
There exists an excellent mountain train service by Alishan Forest Railway from the city of Chiayi on the west to Alishan National Park. This ride is a lifetime experience through mountains and valleys, over bridged streams and pristine jungle. Built by the Japanese, this railway service was employed to transport Cypress and other timber from the mountains to the plains.
Taroko National Park: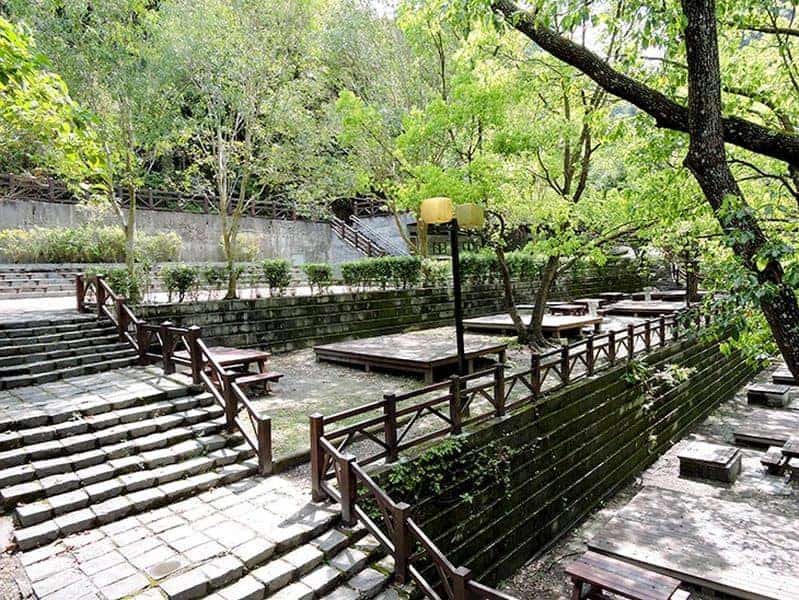 Image Source : taroko.gov.tw
This is somewhat different from other wellness retreats in Taiwan in a sense that it features a ravine set in marble stone. One of the most wonderful spots, accommodation over here range from high-end hotels like Grand Formosa Toroko in Tienhsiang to an inexpensive and satisfying Catholic hostel.
The scenic view is mind-blowing and the gorge is a stunning geological feature set in a region of rocky terrain rugged and yet blissful. An outstanding hot spring flows just outside Tienhsiang where you have a re-energizing dip.
Chinpen Hot Springs :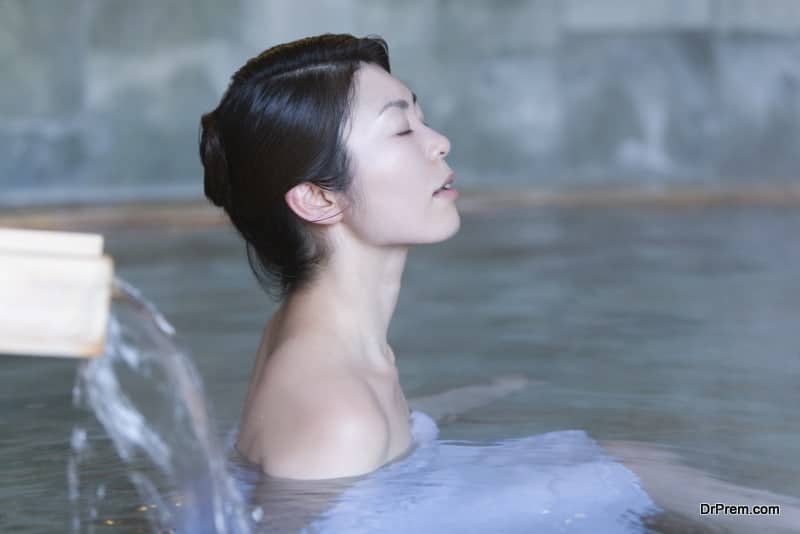 Chinpen is among the sensational wellness retreats in Taiwan and one can see imported Japanese culture brought in by the Colonial Japs. Hot spring is one among them and a health-friendly one indeed that forms the core of wellness tourism.
Hot spring cult has inspired mushrooming of hot spring hotels in the south west of Taitung. Royal Chinpen resort features a sprawling outdoor hot spring complex on the other side of the road opposite to the main property. However, rules for swim suits and bathing trunks are to be strictly followed. And so are the rules considering gender reservations.
Shangrila  Leisure Farm :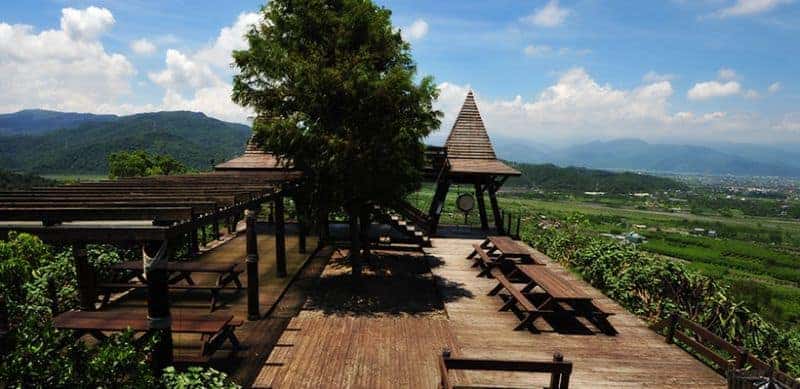 Image Source : shangrilas.com
Located in Yilam County at the base of Dayuan Mountains, Shangrila Leisure Farm presents an all round breathtaking greenery. There is a firefly rehabilitation center which the tourists find a unique eco-friendly effort. A one-hour eco tour, excellently organized, will leave you uncoiled and close to Mother Nature.
Other activities include learning to craft paper lanterns, writing your wishes on them and sailing them up into the air where they drift aimlessly. After dusk, you may visit the busy Luodong night market crawling with buyers and sellers and a range of exquisite merchandise.