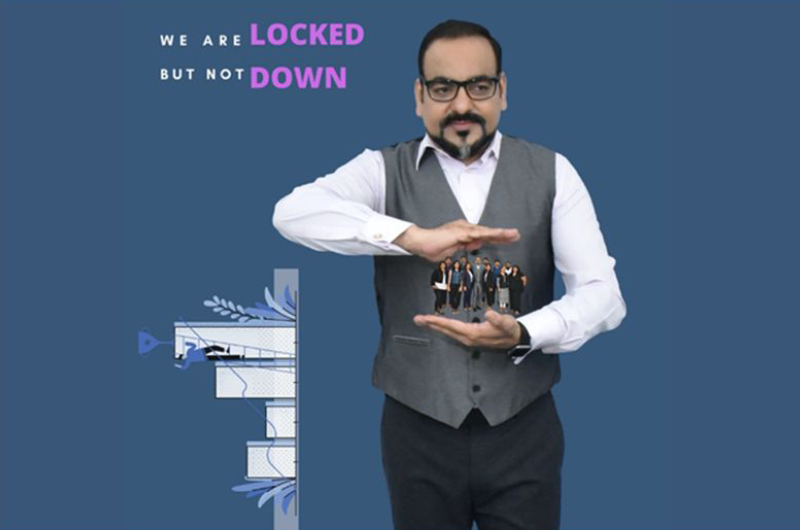 Situations are temporary, Qualities are permanent.
The situations we have today may not be the same one day down the line but the way you respond or cope with the situation and come through the other side stronger matters a great deal. It also exposes your preparation of business and career.
For Example, during this lockdown, our traffic to our guide has jumped 40% high, our rank has improved 30%, thousand have opted our courses and its still a business as usual for us, allowing us to take care of our team members and run our business. Of course, we also have cash crunch as everyone else, but because of our diversified strategies, we are still in-game. It's only achievable because of years of endeavor invested in creating polished and high-quality content that matters.
Yes, we are locked but we aren't down, we in-fact paid salaries in advance. Paid double amount to office boy level staff to support them in crises. We have created a healthy and supportive structure to ensure our team is busy and active during lockdown time. Making them busy is a sure way to keep them stress-free as well.
So why few companies goes out of business during recession or lockdown, simply they can't handle the stress, get mazed in useless thinking and don't truly take team together.
Here are a few simple #tips to come out of the #web of your own #thoughts and to make wise #decisions and use this troubled time to improve your business and mental being.
– Admit the truth and accept the reality
– Your team is your greatest asset, take care of them
– Look at the bigger picture and do take small steps
– Use strategies to develop sustainable goals
– Use tactics to deal with short term issues
– Time-Frame your decision. Be aware. Be ready.
– Practice a healthy and wellbeing routine for you and your team
– Don't be a control freak, just find a way to manoeuvre
– Don't let your over thought drag you down.
– Keep alternative strategies alive
https://drprem.com/wp-content/uploads/2020/04/dr-prem-we-are-locked-but-surely-not-down.jpg
530
800
Dr Prem Jagyasi and Team (C)
https://drprem.com/wp-content/uploads/2021/06/Dr-Prem-White-Logo-Live-A-Great-Life-With-DrPrem.com_.png
Dr Prem Jagyasi and Team (C)
2020-04-21 13:53:13
2020-06-03 12:23:36
During Lockdown, we are locked but surely not down. Stay inspired.