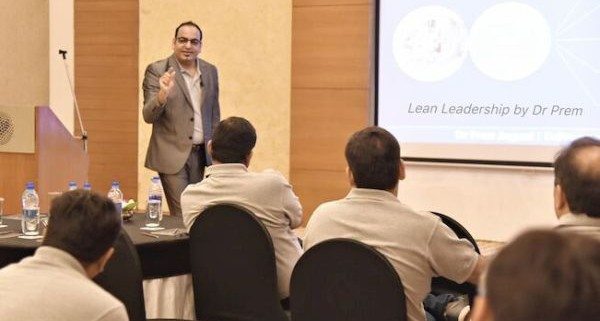 Lean leadership aims to radicalize the concept of traditional leadership by adding more value to it. As waste reduction and maximum productivity are at the center of lean leadership, this novel concept ensures to bring out the best in leaders by preparing them for professional challenges ahead. At a recently concluded Lean Leadership Workshop at Sterling Hospital Gujarat, Dr Prem Jagyasi – an award winning public speaker, a highly noted author, global influencer and successful entrepreneur – shed valuable insight into the modern perception of leadership. While conducting the workshop, Dr Prem stressed on the essential tenets of lean leadership and how it is helping corporate players realize better productivity and achieve extraordinary feats.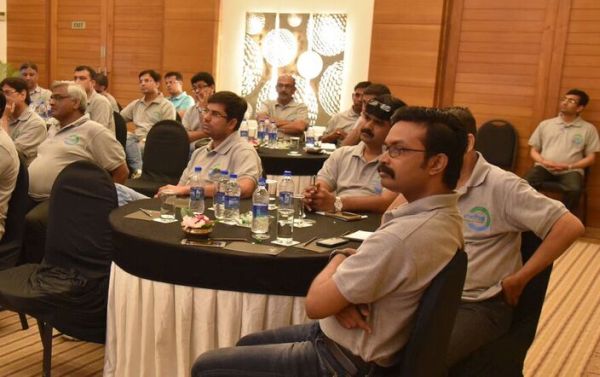 Dr Prem is quite known for advocating the advantages of lean leadership at various seminars, conferences and workshops. At this particular workshop, he advised entrepreneurs and managers to prioritize their responsibilities and concentrate on those that require a major chunk of their focus. Lean management, according to him, is a value-based system that follows a tight sequence to eliminate wasteful practices and resultantly, boost better productivity. Such a process tends to eliminate all those steps that don't carry any value. Thus, the entire concept is all about identifying positive steps so that negativity, waste, lethargy, and futility of efforts diminish to their all time low.
Just as corporate leaders are accepting and implementing lean leadership principles, even the Indian healthcare organizations need to think along similar lines. They seriously call for focused workshops on Lean Management principles so that quality results could become achievable for them at all times. For such organizations, such seminars and workshops can be utilized to define the flow of various processes, which will further help them realize material and procedural improvements in their products and services.
While talking to folks in attendance at Sterling Hospital Gujarat – a private chain of hospitals across Western India, he shared his wisdom with them and listened to their wisdom as well. Owned by Sterling Addlife India Ltd, the chain of hospitals follows corporate philosophy of patient-centric approach, world-class healthcare and ethical medical practices.
Dr Prem believes in practicing what he preaches to all. Accordingly, his lean management principles are paying rich dividends to him. The renowned speaker and self-improvement stalwart, runs his web publishing, medical tourism, wellness tourism, and consultancy businesses on the strengths and merits of rules and principles of lean management. He has made several structural, cosmetic and institutional changes to stabilize the cost of running his businesses, aside from increasing his revenues.
Lean Management thus, according to Dr Prem, is an evidence based practice that paves the way for open communication, discipline, sustainable lean thinking, and of course, zeal to improve. A highly practical mode of corporate leadership, lean management further replaces rigid rules and regulations with realistic expectations. Finally yet importantly, it endorses collective leadership to bring about considerable increase in overall productivity of the organization; thus, making it essential for healthcare organizations and other businesses to adopt it as soon as is possible for them.     
https://drprem.com/wp-content/uploads/2016/04/Dr-Prem-conducted-lean-leadership-workshop.jpg
360
600
Dr Prem Jagyasi (c)
https://drprem.com/wp-content/uploads/2019/06/Dr-Prem-Blue-Logo-2-300x98.jpg
Dr Prem Jagyasi (c)
2016-04-25 07:43:21
2016-06-06 07:40:31
Dr Prem conducted lean leadership workshop at Sterling Hospital Gujarat