Sophrology is a new stress buster drawn from the philosophy of meditation contributed by both the oriental and occidental values. Its immense benefits were first propounded by a Colombian Professor of neuropsychiatry Alfonso Caycedo back in early 60's.The practice that was highly popular in France and Switzerland is gaining acceptance in the modern wellness circuit. Very soon, we would see the addition of this new term in the wellness lexicon.
The term Sophrology originates from two Greek words, SOS (meaning absolute coherence) and PHREN (meaning mind). Initially, the technique was practiced in schools to handle student psychology, making them calm before exams. It helped stage actors overcome stage fright and mentally prepared mothers to endure the labor prior to delivery.
Sleep disorders, emotional stress and adolescence burn out were other areas where this technique offered appreciable benefits. Propagators also claim that only one session of Sophrology can have a profound calming effect on stressed minds helping in having a better control of life.
Popularity among meditation buffs and its pick up as a wellness trend: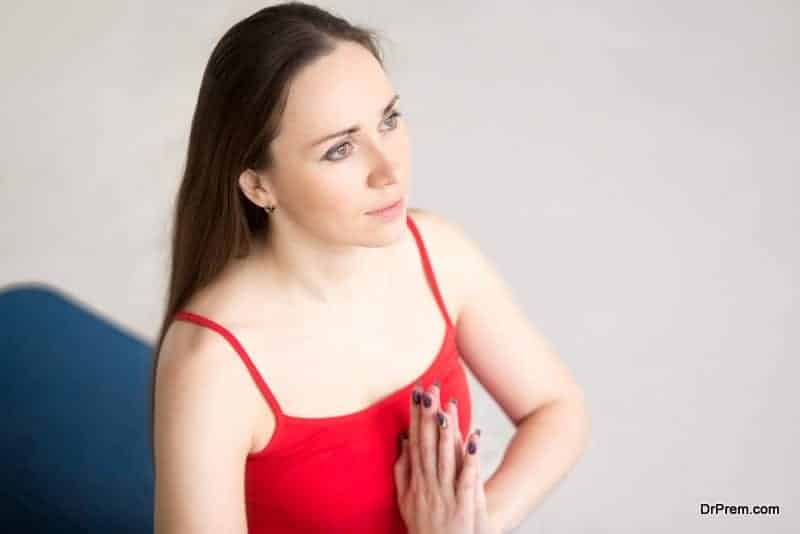 Soon the world of meditation learned about more benefits accruing from Sophrology. The concept with its in-depth cultivation for 50 years in Europe has spread its wings for an international flight. Rather than having a spiritual foundation, Sophrology is built on a solid platform of science with proven potential.
It is easy to practice anywhere and by anyone. It doesn't require expensive rituals as demanded in mindfulness meditation but is more effective than meditation. Sophrology as a buzzing wellness trend taking the world in its grip comes plain with ready explanation.
It enables practitioners more fast and easier attainment of Zen state. Though the efficiency of reaching Zen rests on individuals, it was in no way an obstacle for millions across the globe practicing it with devotion.
Sported by celebrities and athletes:
The popularity of Sophrology has hit the zenith with international celebrities embracing it with a view to improving the quality of life. Aficionados of this stress busting technique include Arianna Huffington, a famous Greek – American columnist and businesswoman and French Tennis player Stephane Robert.
Three out of four Olympics winning Swiss national skiing team started Sophrology training regime before 1968 Winter Olympics. Mounting recognition of Sophrology as a science-based wellness lifestyle practice is seen in many instances.
The fact that it is secured by Health insurance in France and Switzerland is a burning evidence of its acceptance. Inspired by the success of Swiss skiing team, the French rugby team too turned a huge fan of Sophrology. They started practice with religious fervor.
An insightful probe into the mechanism of Sophrology and its efficacy: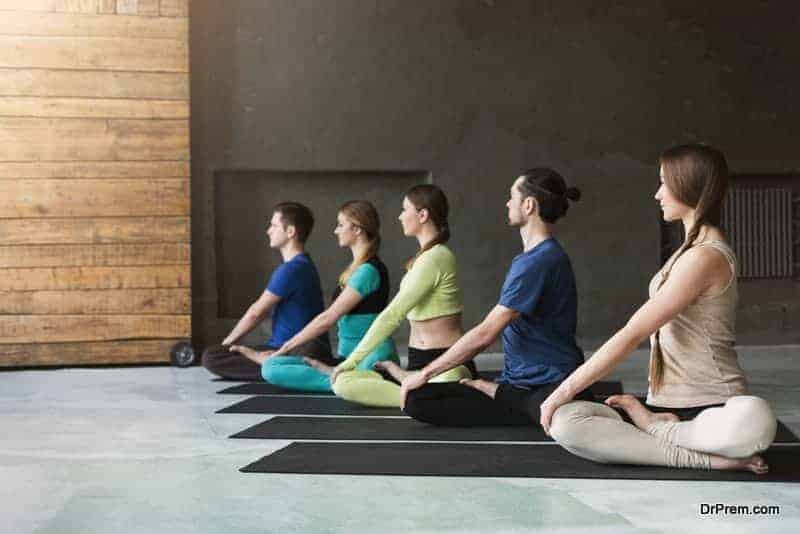 Sophrology as a flourishing wellness trend triggers a deeper inquest into its procedural mechanism. Different people have different needs and expectations. Sophrology helps a person in setting clear-cut goals amidst the worldly chaos and disharmony and practice certain techniques enabling him to connect with his inner superpower.
The power of Sophrology operates and is driven from the fact that by nature human beings are flexible. Adaptability is conditioned to environmental requirements. Since the dawn of human civilization, we have learned from experience that the way we lead life is important.
Breathing techniques, meditation, lifestyle attitudes and exercises can have a profound impact on quality of health and happiness. Sophrology amalgamates these basic principles of life with a logical and scientific perspective.
Of course, an expert guidance can help in performing the techniques in a proper manner. Meditation exercises include easy postures, intense relaxation, breathing techniques, body awareness and visualization.
The key difference with mindfulness meditation:
According to a key principle of Sophrology, a person can take charge of the experience of certain life events even if he can't change them. This makes us responsible for the experience faced and how we respond to the event or situation. This means it gives us the power to handle situations better.
Sophrology brought home and made simple: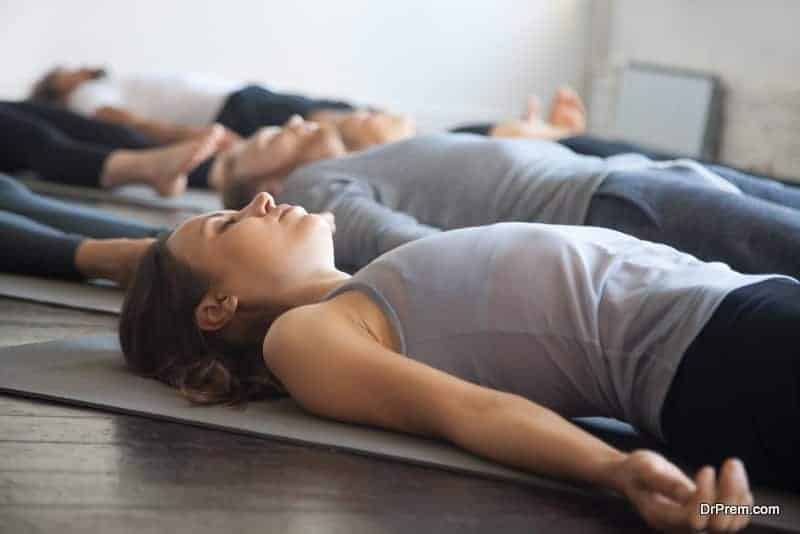 The beauty of Sophrology lies in the simplicity of exercises avoiding complicated postures. The first step could be closing your eyes and breathing in. Breath should be held for a couple of seconds while contracting the body muscles. Exhalation should be followed by relaxing muscles.  Let the body and mind slow down and drift lightly with an amazing experience of tranquility.
The practitioner may lie down on the floor and allow detachment to set in.  It will create a chasm between the inner self and the element of tension. Here the trick is to breathe in detachment and breathe out despair and pessimism. Seeds of self-confidence, assertiveness and optimism are planted as you virtually drift away from the gloom.
Sophrology in a nutshell:
It is a simplified version of meditation and mindfulness.  The user rises to a state of consciousness fashioning a space between his inner equilibrium and any uncomfortable feeling. The paramount feature over here is feelings are not forcefully blocked. They are allowed to flow in and later reoriented in a positive direction. In this phase, application of breathing techniques and body movements are important.
Other benefits: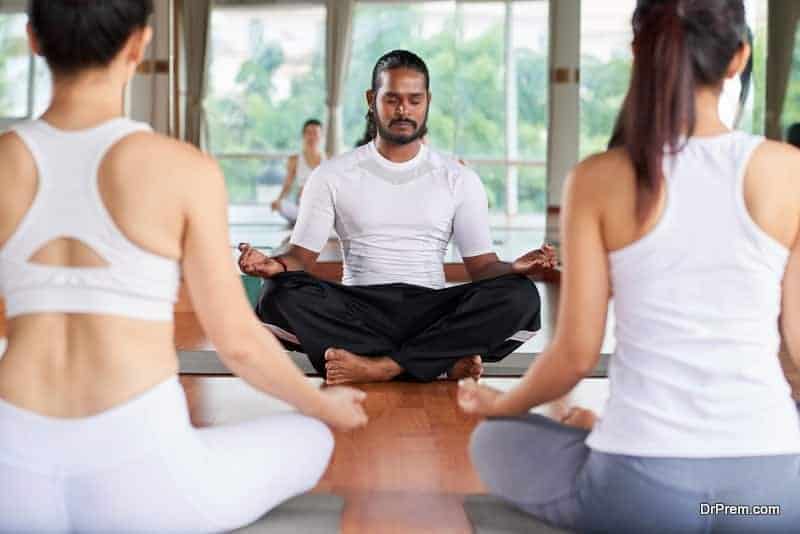 In the UK alone half the population complains about less than six hours of sleep. 80 % further complain about sleep disruption. Studies show that Sophrology can be an answer to sleep disorders.
A fresh study by Kent business school reveals that Sophrology can have beneficial effects on employees' physical and mental health.
A recent study also discloses that with a closely monitored treatment through Sophrology, children suffering from asthma can be cured.
Wellness trend of Sophrology is now shifting to more serious health issues. Exercises are capable of mitigating stress in cancer patients.