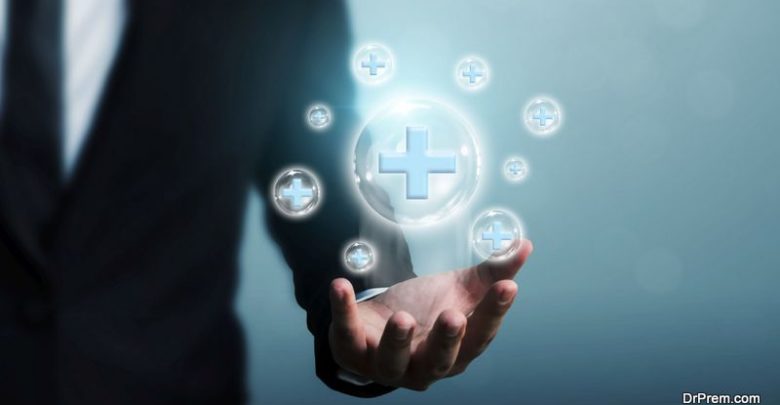 People are more likely to believe in shared experiences and two-way interaction mode of social media rightly serves this purpose. Potential medical travelers can not only do the necessary information-gathering search regarding destination and clinic selection but are also likely to share their experiences.
The Pew National Survey 2014 found that nearly 72% of Americans search for health information online. 1 out of 4 of them read other's experiences of similar conditions shared online. Today, when much emphasis is on patient-experience, one can easily imagine the impact of social media in promoting medical tourism.
A few years back, a couple from London took to social media in choosing a hospital in India for eye treatment. Much to their pleasure, they could make substantial savings and were satisfied with the quality of service. On top of that, they managed a two-week vacation in Goa from the savings.
This proves to what extent social media can be useful in medical tourism promotion. Leading destinations and healthcare brands are focusing on creating authentic digital properties for information dissemination leveraging social media platforms.
Google search doesn't always provide the right answer: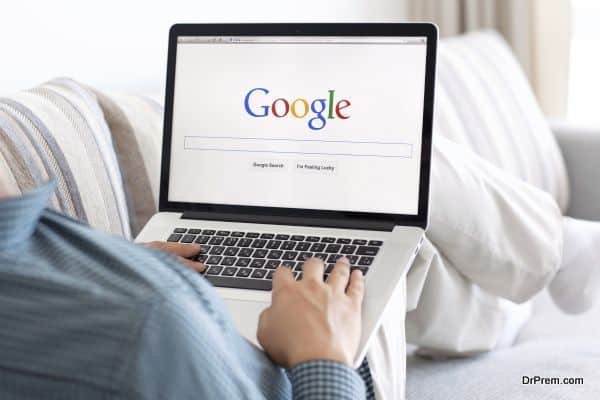 If you watch Google search trends, 1 out of every 20 searches is related to health. Nearly 85% of doctors have the opinion patients are widely misled by Google search results. Potential customers always look for authentic information to address their issues.
Social media – The vital tool in digital marketing of medical tourism:
Most of the medical tourism agencies as well as international patient departments around the world rely on the business they get from websites, social media and other internet related activities. Recent studies have revealed that more and more medical tourists are making informed decisions based on the information they get on products and services via the internet.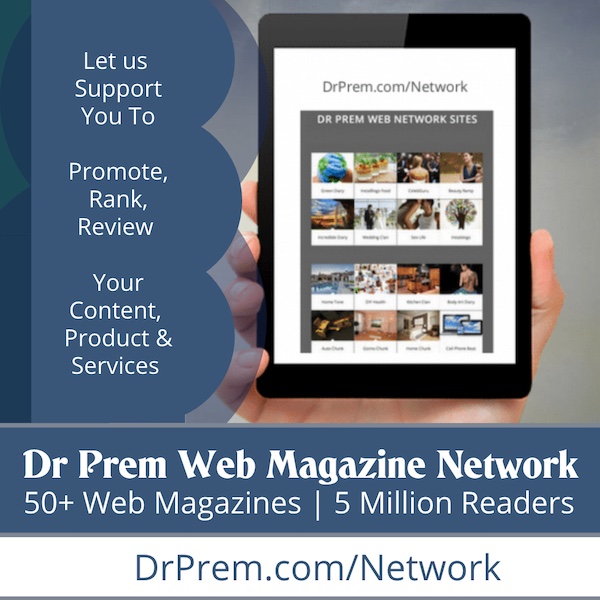 Apart from building social relationships, social media help in:
Building an online reputation
Measuring and comparing service quality through experiences shared
Acquiring new customers/patients
Maintaining continuity in communication through one-to-one interaction
Building trust and reliability
Enhancing brand value
Let us observe the following facts and figures:
72% of all internet users are now active on social media
18-29 year olds have 89% usage
60% of 50-60 year old are active on social media
In the 65 plus bracket, 43% are using social media
Time spent on Facebook per hour by country. The USA leads the trend spending 16 min per hour followed by Aussies 14 min per hour and Brits 13 min per hour.
71% of users access social media from mobile phone
With the increasing number of internet and social media users, medical tourism companies can start relying on these platforms to boost their business prospects. These companies would create profiles on these social media platforms and advertise their business. They would attract more medical tourists via promotions and offers displayed on these social profiles.
Social media platforms would also enable medical tourism businesses to cater to a wider target audience. For instance, a medical tourism provider in India would now be able to attract customers from far away from the US and the UK by advertising its services via social media platforms like Facebook and Twitter.
Individuals are also increasingly becoming more social media friendly and tend to share their personal opinions and experiences about companies they like (medical tourism providers in this case). More and more medical tourists tend to focus on this information rather than details obtained by directly contacting the provider.
Studies reveal that social media content influences medical tourists, who tend to make decisions based on the information they obtain from these networking sites. Therefore, a positive word via social media would do great for the medical tourism business.
The practice of medical tourism depends on successfully informing potential patients about the procedure options, quality of healthcare facility, traveling and lodging arrangements, tourism opportunities and the destination country.
The promotion of medical tourism sector includes a wide range of marketing materials, such as flyers, booklets and websites. Social media involves Facebook, Twitter, Pinterest, Instagram, press release etc.
Facebook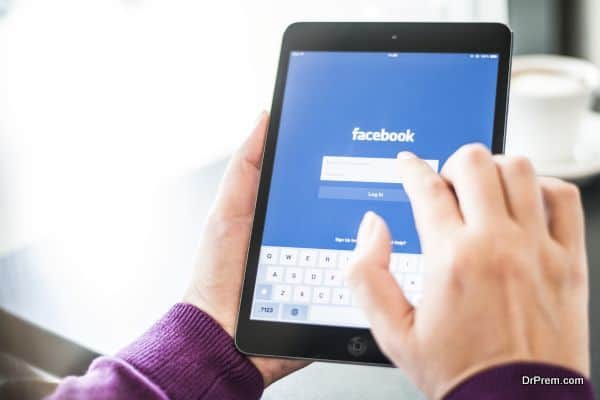 Needless to mention of its enormous popularity. An energetic ad campaign on Facebook has the potential to reach millions of people.
There are now over 1.15 billion Facebook users
One million webpages are accessed using the "Log in with Facebook" feature
23% of Facebook users log in at least 5 times a day.
47% of Americans say Facebook is their #1 influencer of purchases
70%of marketers used Facebook to gain new customers
Businesses can create their page where they can register relevant points of their services and products that could turn a viewer in their favor. It must include all possible contact details, such as name, website address, phone and fax numbers and location.
Using Facebook to connect with potential Medical Tourists
The medical tourism industry has much to benefit from the use of social media because of the influence it has on people today. Social media channels like Facebook can prove to be an effective online promotional strategy to bring in more medical tourists.
Facebook as an online promotion channel allows two-way communication between medical practitioners and patients, allowing for the building of healthy relationships. Let us learn below how Facebook can be used to create an influx of medical tourists.
Spread the Word about Your Facebook Presence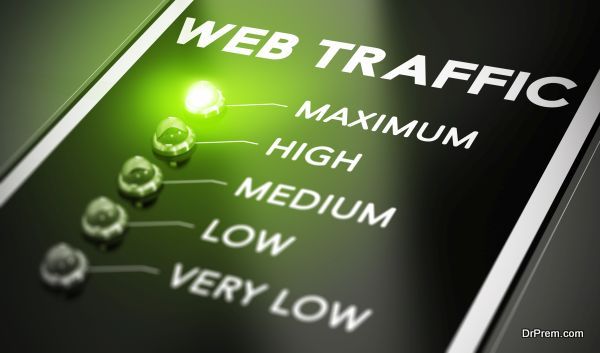 Before you can think about using Facebook to increase the amount of sales and traffic, you will need to send the word out that your business exists on Facebook. Billions of people around the world use Facebook today and it can be said to be the number one social media site today. As a business, you would probably already have a website.
As such, you could leverage the existing traffic to your website by adding your Facebook icon on it. This would allow prospective customers to click on the icon and be led to your Facebook page. Subsequently, they will be able to share your page to friends and family who might be interested.
Craft Facebook Ads Carefully
One way of potentially bringing in more medical tourists would be through advertising. The same can be done through Facebook. It is not sufficient that the ads on Facebook are pretty. Instead, they should be able to educate potential patients on why they should choose that particular medical company for their health needs.
When the sales funnel in the form of a cleverly crafted Facebook ad is informative without looking like a hard sell, potential customers are more inclined to take notice. This means the possibility of increasing sales volume is enhanced.
Add in Images
As with any social media channel, pure text alone will be bore a reader. Visual images always enhance the reading pleasure and aids in retaining interest. In adding images, ensure that they are relevant and directed to the target group. The images can, for instance, explain the procedures related to certain aspects of seeking medical help in the country in question.
Twitter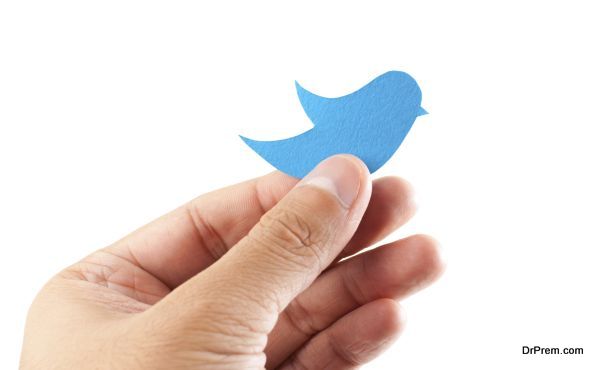 There are now over 550 million registered Twitter users
215 million monthly active users
34% of marketers use Twitter to successfully generate leads
Twitter was the fastest-growing network with a 44% growth from 2012-13
Advertisement campaigns took to twitter like fish to water because here you can directly interact with your clients and will come to know about their needs. They could tell what they wanted to tell in a handful of words without any intention to bore the reader. A simple re-tweet is required for the message to reach many people. Similar to Facebook, you can conduct contests and competitions on Twitter.
Enhance Social Media Marketing Strategies through Twitter Chat
Social Media Marketing or SMM is the means of garnering website traffic and visibility through the use of social media platforms. You could effectively use Twitter chat to market your business. Twitter chats are a great means of connecting with prospective customers, thereby increasing recognition and visibility for the business. Presented here are some ways to create a killer twitter chat that would help in your SMM strategy to improve your business.
Define rationale
The first thing to consider before hosting a Twitter for SMM purposes would be to establish a clear objective of the chat. It is important to identify a clear topic that would appeal to the target audience. The chat has to add some value to attract users. Once there is a community hooked on to your chat group, new information will constantly be added, therefore rendering more attention to your business.
Select hashtag wisely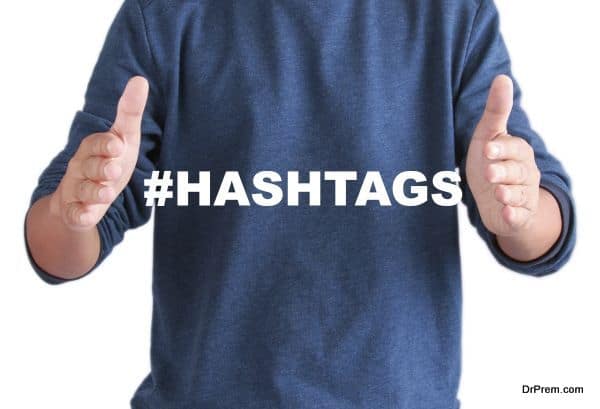 Hashtags are popular on social media channels. Likewise in Twitter, the selection of appropriate hashtags is crucial when attempting to start a Twitter chat. This hashtag is almost like a call-out to view your company's offerings. The hashtag should be relevant to the brand being promoted and may contain the company's name.
For prospective customers to retain the information, make sure that the tags are short and sweet. Do your due research to ensure that the hashtag you choose is not already in use. This can be checked on platforms like likehashtagify.me and Twitter. There could be legal implications as well as brand confusion should an existing hashtag be used.
Effective Questions
Twitter chats, mostly, are in the question and answer format. As such, the questions which are composed should be engaging enough to warrant participation from the users. When people are engaged in the questions in a chat, a meaningful discussion can arise from it. As such, you will be in a position to lead the discussion in the way you want it to. As a general rule of thumb, about 8 questions should be sufficient to allow meaningful discussions between participants.
Pinterest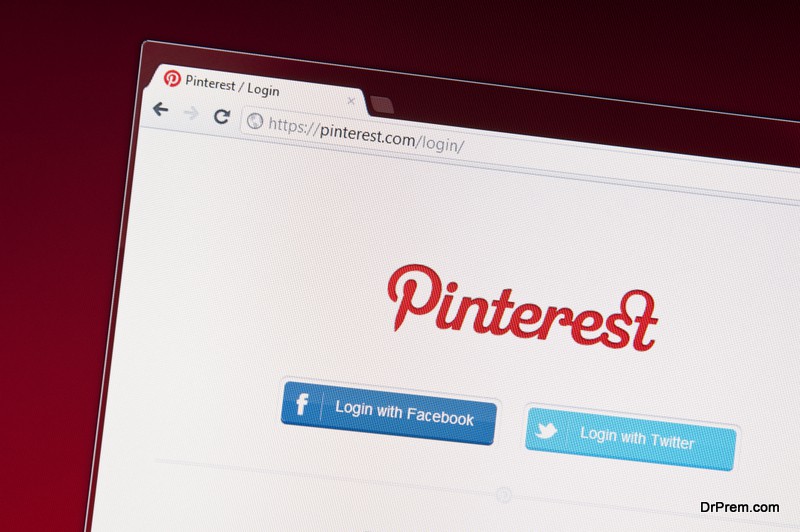 Pinterest may not be as common as Facebook or Twitter but it is a little different and more stylish. Users are offered with a pin board upon which they can "pin" the photos of their interest and give a lead link to pages outside Pinterest. Many businesses stress more on pictures and also fill some bland text messages in the false belief that pictures speak a thousand words.
Instagram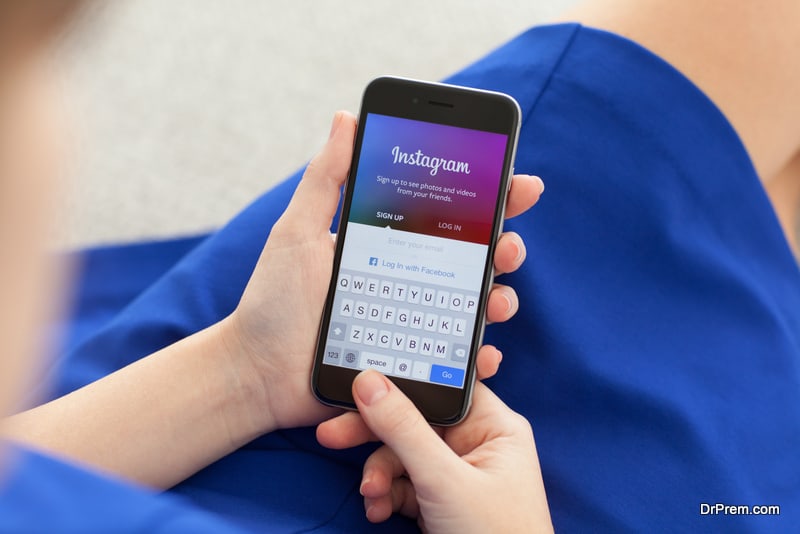 Instagram has its aim focused firmly on photos and the visitors are here mainly to have a glance at photos. That increases the responsibility of the advertiser. He needs to share as eye-catchy photos as possible.
Doc Vegas Instagram handle gaining huge viewership:
The role of social media in attracting medical travelers in Las Vegas recently became the news headlines.  Dr. Chris Khorsandi, a prominent plastic surgeon took to storytelling via Doc Vegas Instagram handle. With over 175,000 followers on Instagram, Dr. Khorsandi's posts are viewed by thousands of visitors regularly.
He has been successful in creating the bridge between him and the prospective clients by giving them an unprecedented access into the details of plastic surgery. This has contributed significantly to reframing views and opinions related to plastic surgery and recent advancements. It is changing the client's perceptions widely inspiring them to go for such treatments that they might be considering since long.
The aim is to narrate authentic experiences based on prospective clients' personality. A large fraction of Doc Vegas visitors fall in the age group of 20-40 years. None are looking print ads as everybody's attention is glued to smartphones and social media.
YouTube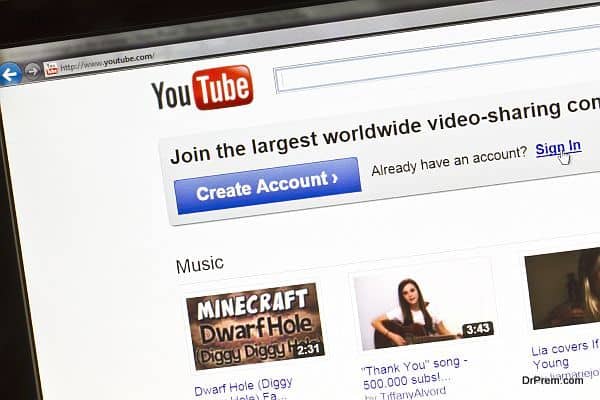 Viewing a video online site is something not as complex as opening a Facebook or Twitter page and perusing through the maze therein. You do not have to register yourself to view a video of your choice.  This is what works speculate for sites like YouTube.
Personalized social media will provide a dose of reach: How to do it effectively? 
Personalization is the success 'mantra' of the medical tourism business. Everybody needs undivided attention to satisfy his/her requirements. Social media help in simplifying this approach. 
Physician online reviews combined with personal reviews will drive the growth of clinics, hospitals and centers of excellence.
Curated videos in social media can be useful to dispense information just like Docvegas handle in Instagram
Create opportunities for Live Interaction with doctors
Being a good listener in social media is important to build brand reputation
How well and how fast are you interacting with your potential clients? Do they have to wait for long to get your response?
More you pay attention to the 'personalization' factor, more is your fan following and viewership of your potential customers/clients.
The potential downside: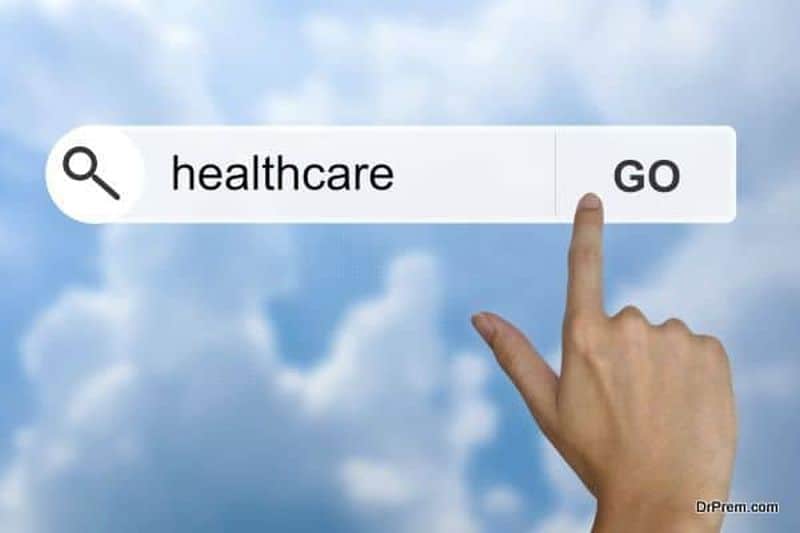 Medical tourists who use the internet to get information on specific medical tourism providers are no longer tolerant of any issues that they may face while surfing these websites. They tend to move on to the next potential website or provider when faced with a problem. Worst, dissatisfied medical tourists tend to publish their dissatisfaction on social media websites, thereby tarnishing the image of the specific medical tourism provider in question. In some cases, the providers are left with little or no chance to explain their side of the story.
These factors indicate how social media is shaping up to be an important tool in determining the success of a medical tourism business. Medical tourism providers would therefore, have to be increasingly wary of how they handle their online profiles and websites. In addition to this, they would also need to be extra cautious about handling their clients to avoid negative publicity on social media.
Final word:
The decision for medical tourism should not be based entirely on social media stories, glossy pics, smart captions and attention-grabbing videos. Medical tourists need to do a lot of homework.  It is not always wise to pick a doctor from social media. Training and experience of physicians, board certification and accreditation matter.