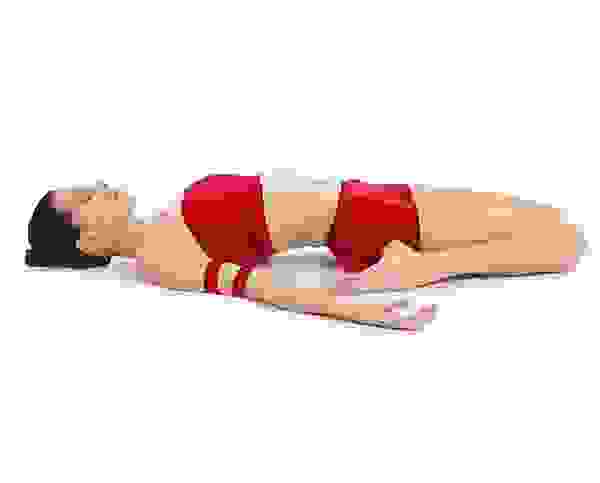 Yoga is the ancient art of healing and provides positive energy for a peaceful mind and healthy body. There are endless benefits of yoga that help an individual to relieve from pain and mental stress. So, if you are facing any sort of health issues you can always look forward for the wonderful technique. Yoga is particularly relaxing and rejuvenating in a woman. One common problem faced by a majority of women is Menstruation.
What is Menstrual Cycle or Menstruation?
Also known as the uterine cycle, menstruation is a phenomenon that occurs every month in a women's life from puberty to menopause. The process occurs with the discharge of vaginal fluid in the form of blood and cells from uterine linings. It continues for two to seven days and women face a significant amount of hormonal changes that can create pain and mental stress. Yoga is the best way to cope with all menstrual problems.
There are a number of yogic postures, deep breathing techniques and meditation processes that help during Menstruation. Yoga has always been a healing therapy during the sensitive phases of life such as menstruation, menopause, pregnancy and pre-menstrual syndrome. Women not only feel the physical comfort but it also offers the peace of mind.
When it comes to yoga, there are five life currents that are keeping us alive and healthy such as Apana, Vyana, Udana, Prana and Samana. The Apana is mainly responsible for the menstruation process. There is a downward flow of energy and any obstruction can cause many problems in the body.
One or two weeks before the commencement of menstruation, a woman undergoes PMS or premenstrual syndrome. PMS is the main reason that causes discomfort, insomnia, headache, irritation, depression and sometime leads to violent behavior and even suicidal tendencies.
Yoga can cure all the PMS problems while reducing the pain and discomfort of the menstrual period. Women cannot indulge themselves in heavy physical exertion as it is a low energy state so, they must relax and Yoga offers the best relaxation techniques.
Severe stomach cramps, excessive bleeding and discomfort can easily be taken care by yogic asanas. It relaxes the body and builds mental poise without any physical stress. These techniques strengthen the body and calm the emotions.
Asanas give energy to the brain, heart, muscles, chest and lungs and also help in maintaining a healthy hormonal balance in the glands. This reduces the pain, anxiety and depression during the menstruation period.
Gomukhasana or cow face: This asana stretches most of the muscles in the body mainly in the thighs and the knees. First you have to sit straight in Padmasana then lift your right arm behind your back. After that use your left hand to clasp the finger of your right hand and maintain this position for a few breaths.
The cross-legged posture (sukhasana): This technique not only helps you calm down but it also increases the blood circulation in the pelvic region. Sit straight, cross-legged with your hands on the thighs and feet under your knees then close your eyes and relax.
Prana Dharana: This breathing technique is just to make you relax. Sit in any comfortable cross-legged position and breathe deeply.