What do you expect when you intend to spend a worthwhile vacation in a health and wellness resort? Rest, relaxation, wellness treatments, or something more? Namami Health and Wellness Resort takes a unique approach by innovative integration of evidence-based traditional and modernized health and well-being practices seeped in luxury. Located in Kerala, God's Own Country, the haven of natural medicine, Namami gifts you a one-of-its-kind wellness experience.
The most appreciative aspect of Namami Resort is that it takes a 360-degree holistic approach to understandyou and your needs to make you healthier and happier. Namami is more than what you find in top wellness resorts in India or in the world. You can call it a family wellness resort. Let me to take you through an exciting wellness journey unraveling its amazing features and offerings.
Location and Overview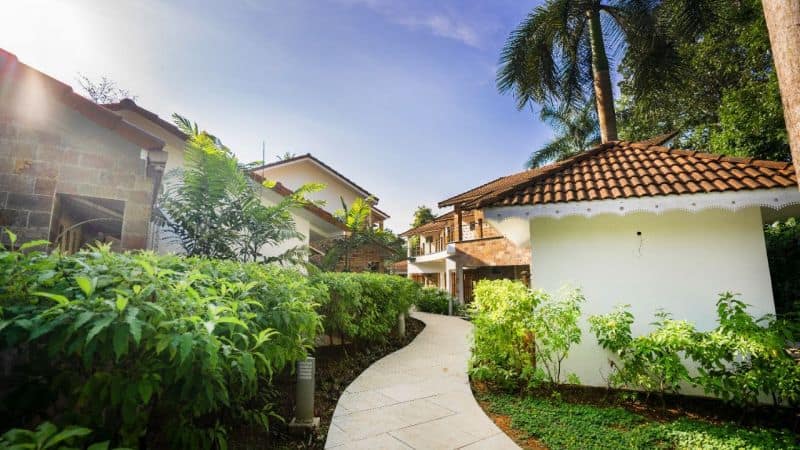 Namami Health and Wellness Resort is easily accessible.  It is just 21.5 km from Kochi international airport.You are spared from the back-aching long drive. Plus, airport pick-up and drop services are available on request.  Nestled in the lush greenery of Kerala's backwaters, you land in a serene escape that promises holistic rejuvenationof your mind, body, and soul. The warm hospitality wins your heart, you get the feel-at-home comfort. The banks of Periyarallow an unrestricted vision of nature, your stress vanishes immediately. Do you get this often?
As you take time to settle into this amazing environment, enjoy the welcome refreshment and engage in chit-chat with a physician. It is not just a professional consultation but an informal friendly conversation that creates the safety ring and you can open up. Other staff members will gladly engage with you in a hearty conversation to inform you about the resort's specialties and some striking events.
The resort also hasa 24-hour concierge service to take care of all your big and small needs. Well, Namami Health and Wellness Resort has a plethora of wellness programs and experiences. From traditional Ayurvedic treatments and yoga sessions to cutting-edge treatment facilities and interesting outdoor exploration, you are spoilt with choice.
You can decide on the spot or pre-fix a schedule before arrival. But make sure whatever you choose goes with your health condition and wellness goals. Expert guidance is readily available to save you from dilemmas and confusion.
The Namami Approach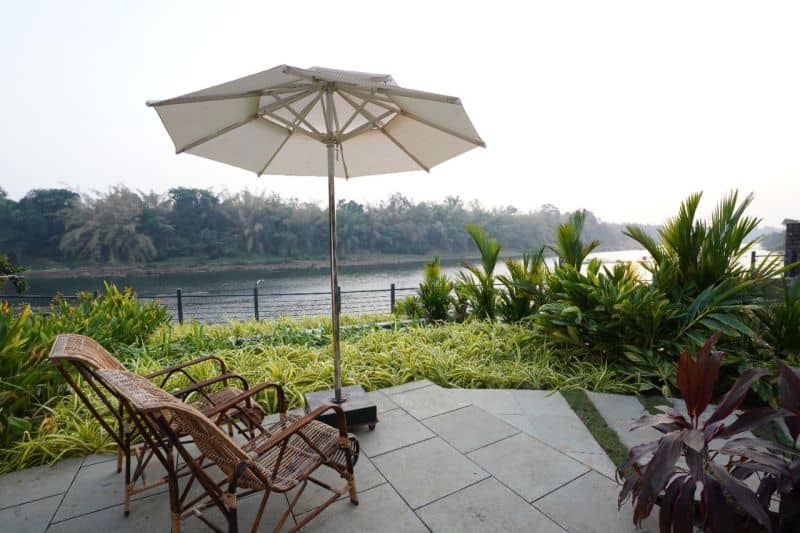 I believe every holistic wellness resort or destination has a distinct philosophy or approach which makes them stand out among others. The Namami approach is quite different from other top wellness resorts in India. They have 360ᴼ Diagnostics comprising Biomarker testing (as advised by the doctor), esoteric testing, Veda Pulse, and DEXA Body Composition Scan.
All these tests are not only done to address existing health issues if any but also help to identify the stress factor of different organs, which if prolonged, can lead to health crises usually chronic diseases. Esoteric testing may sound new to you. These are nothing but some specific blood tests to analyze rare conditions that do not fall into routine blood analysis. This is essential to create a highly personalized treatment plan.
Our body is subjected to constant stress owing to various factors but we remain oblivious to the harm that it does to our body systems. Appreciate the Namami Approach that motivates people to be proactive and avoid future health disasters.
Namami Health and Wellness Resort – Features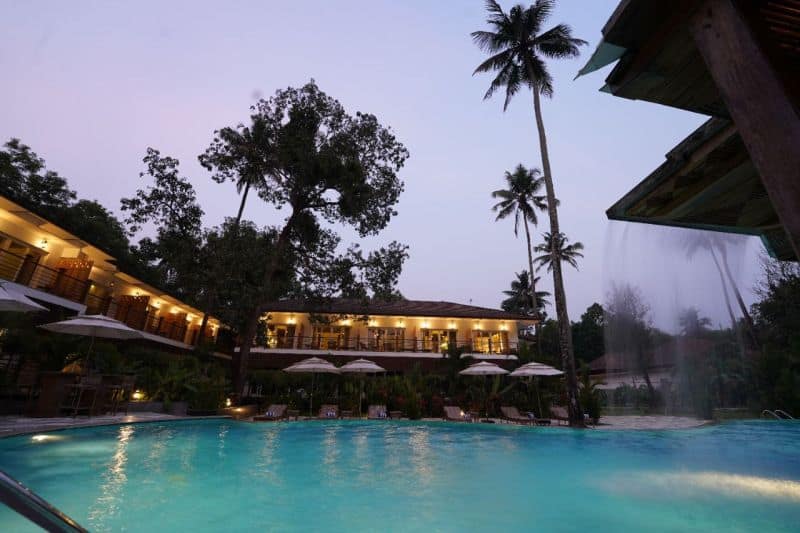 The resort's opulent nature reserve is the biggest treasure I feel, and this holds for every wellness resort in the world. The entire planning and designing of this resort including the villas, rooms, treatment facilities, open spaces, programs, and experiences are coherent with the surroundings and local tradition. Amenities are of international standards without distorting the natural essence. You seamlessly traverse from outdoors to indoors without any abrupt disruption of your sensory experience.
Multi-featured Rooms and Villas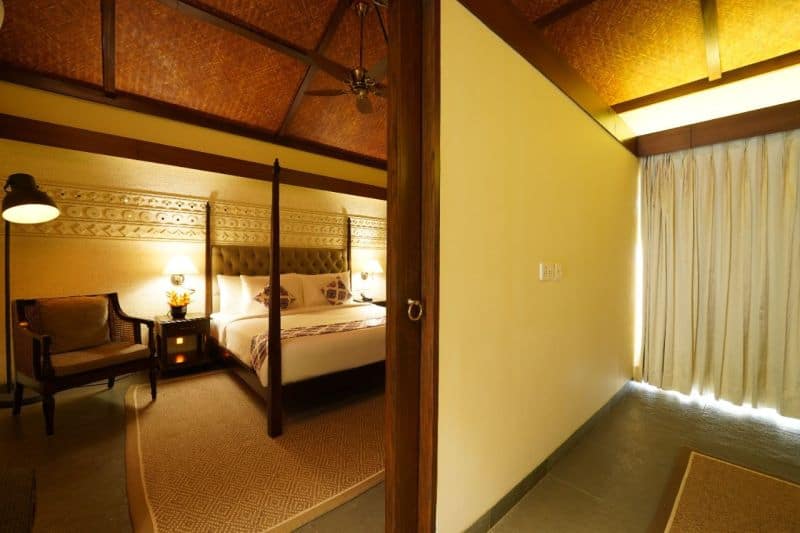 The resort offers top-level accommodation in 79 guest rooms and 14 villas decorated with contemporary woodwork to uphold the local style. The interiors are spacious and well-lit with ergonomically designed beds, large LED TV, a minibar with healthy snacks, and whatnot.
The resort management ensures that you enjoy the best comfort and relaxation including all the modernity. Next, you have the Wi-fi to remain connected if you choose not to go full digital detox. The resort also houses specially designed rooms for differently-abled, a special feature rarely found.
Wellness and Recreational Facilities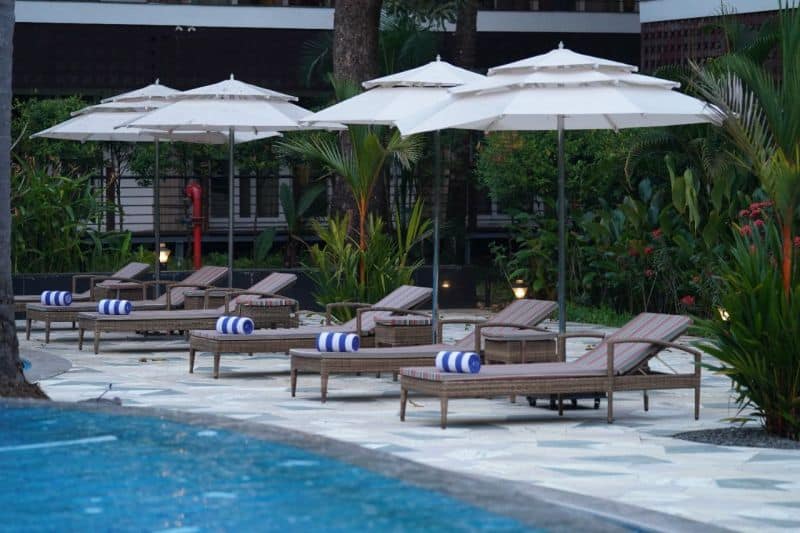 All the health and recreational facilities are so uniquely planned that you get the wellness vibe everywhere. Your mental enrichment happens naturally. State-of-the-art therapy rooms are manned by trained professionals who pamper you and provide quick relief from any disturbing conditions. Great interior decoration will not give you a clinical feel. You will geta joyful experience onthis journey to well-being.
The Dhyana or the Meditation Pavilion and the Yogshala accommodate many heads giving everybody the needed space to get into their flow of mind-body activities. The resort houses a state-of-the-art gym, a multi-court sports facility, an indoor game space, and a swimming pool.
If you wish for more immersive wellness experiences, set out for a nature walk, take part in art and music therapies, or spend hours in the resort's butterfly garden. The resort's varied offerings will always leave you in awe. Book a wildlife safari, enjoy boating and bird watching, and visit local attractions.Make the best of your wellness vacation but do not over-exert yourself. It will be tough to hold yourself from all these exciting wellness immersions.
Let me mention, Namami Health and Wellness Resorts has two spacious well-designed facilities to host personalized Corporate Wellness programs.The spectacular lawn, forest, and poolside make nature-inspired outdoor corporate wellness programs more effective.
Wellness Programs of Namami Resort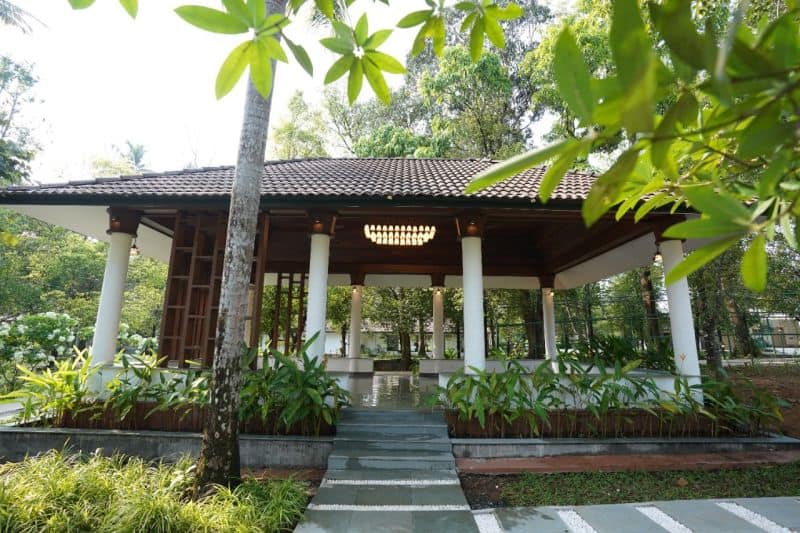 Evidence-backed treatments make up a comprehensive list of their health and wellness programs. Additionally, the integration of advanced medicine and cutting-edge technology into these programs has made them more effective for individuals. You are better empowered to track and manage your well-being even after you leave this resort.
All the therapies and programs are highly personalized based on the preliminary diagnostics and the person's responsiveness. You can also exercise your choice if it is recommended by the consultant physician.
Namami Health and Wellness Resort programs are as follows:
Recuperation and Rehabilitation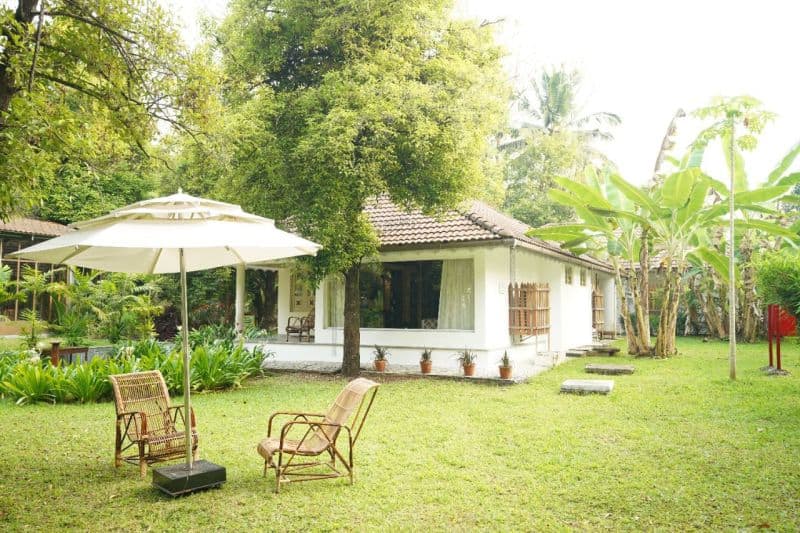 Individuals recovering from a prolonged illness or any surgery can take up this program to regain their health and vigor. Key features of this program are:
Minimum 7-day package
Tech-based healthcare with personalized workout plan for muscle strengthening
Holistic Ayurveda, Naturopathy, Yoga, and Acupuncture
Balanced nutrition
Physiotherapy
Sleep Management Sessions
Bespoke Ayurveda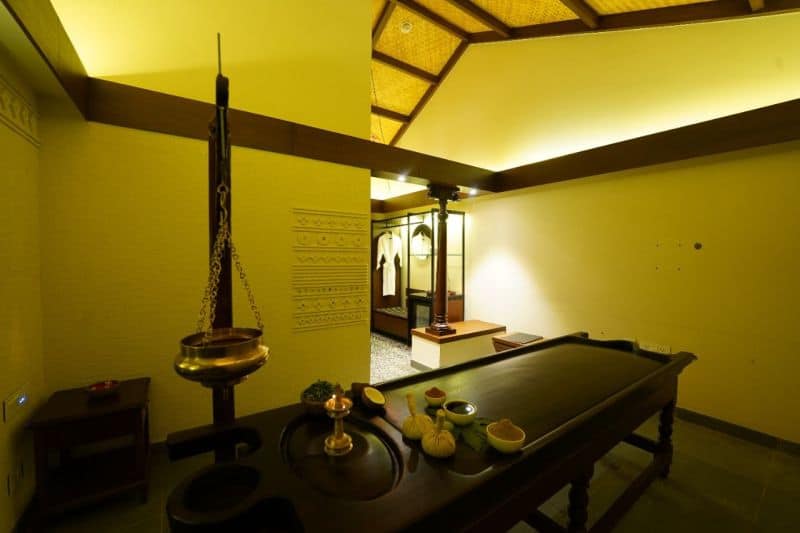 Ayurvedic therapies, Panchakarma, and Shirodhara are ubiquitous in almost all leading wellness resorts in the world. However, Namami Wellness Resort, being closer to the roots of Ayurveda, brings out the authentic flavor. They have preserved the unique treatment modalities of Ayurveda,especially the Keraleeya Panchakarma involving Sneha and Swedhana Karmas. They are mindful of treatment selection not only to ensure the outcome but also to make the individual's experience extremely delightful.
Bespoke Kerala-specific treatments offered are:
ChavuttiThiramal
Thalapothichil
Pizhichil
Mutta Kizhi
KarkitakaChikitsa
Lifestyle Management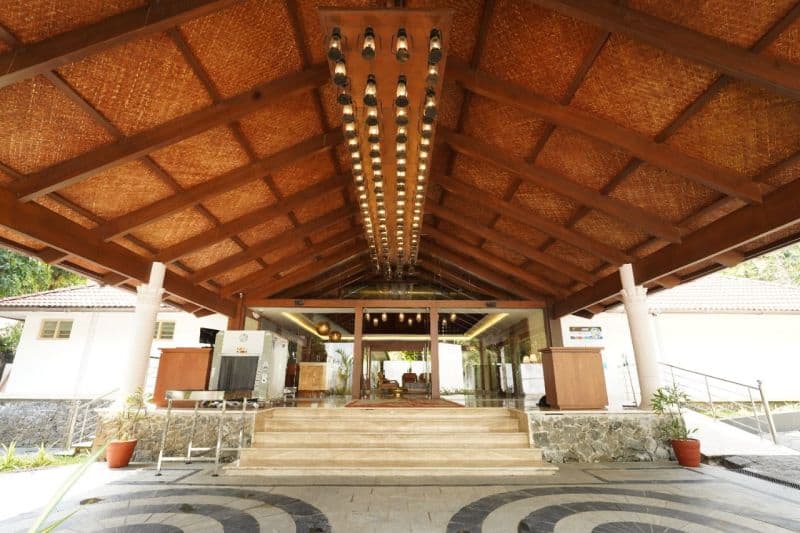 You may think what is new in this program? It is so common with all wellness resorts in the world. Many people do not know how to start, what to do, and what would be the ideal strategy for them. Lifestyle management is not only about eating right and exercising. Neither only those who are suffering should take this program.
If you are enjoying a vacation in this resort, taking a lifestyle management program would be an added benefit. You will be surprised to know so many unknown things about your well-being. Namami's approach guides you to strike a balance of your physical, mental, intellectual, and spiritual aspects.
Key features of this program are:
7-14 days package
Yoga and physiotherapy for enhanced balance and physical strength
Evening meditation
Tech-based healthcare for body composition analysis, personalized workout plan, and regenerative medicine.
Naturopathy focused on gut health, balanced nutrition, natural healing, and functional medicine.
Ayurveda treatments focused on enhanced metabolism and Dosha balancing
Massage therapy
Boot camps and nature walks
Kalari, Zumba,
Art Therapy
Cooking classes
Kids Wellness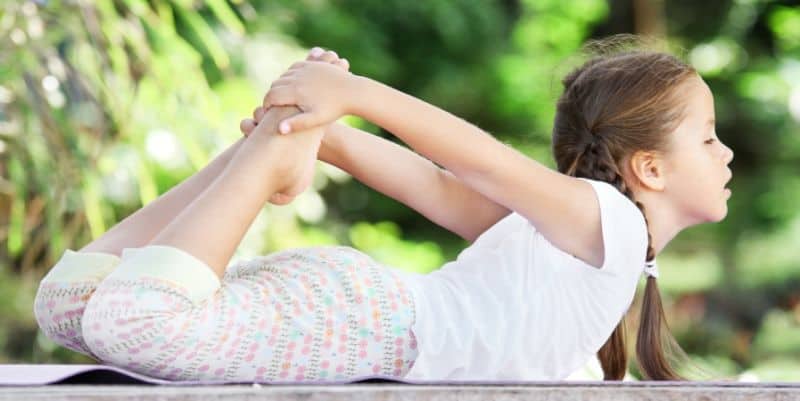 Image Source :- namamihealth.com
Do you think today's kids are healthy and well?Childhood overweight and obesity among the 5-19-year age group have risen from just 4% in 1975 to 18% in 2016. Kids are also subjected to tremendous stress. Truly speaking, we need to catch young minds and drive the importance of well-being into them.Appreciate Namami's efforts to enrich kids' wellness with thoughtfully-programmed fun activities.
Key features of this program are:
Kids' diet and nutrition
Yoga and mindfulness sessions
Nature study
Kids gym activities
Digital detox
Pediatric wellness
Kids treatments/massages
Jungle gym
Tree climbing
Fireless cooking
Namami's Kids Wellness program complements the family wellness vacation where there is some wellness solution for everyone.
Women's Wellness
Women's transition through different life phases has more significant impacts on their physical and emotional well-being than that of men. Blame it on the abrupt hormonal and physiological changes that leave most women unprepared to embrace those changes.
Namami's curated Women's Wellness Program emphasizes holistic well-being routines like Ritucharya, Dinacharya, and signature therapies. Besides this, Namami offers curated life-awakening, self-improvement, and self-care programs tailor-made to suit the unique needs of every woman opting for this program.
Key features:
Yoga and Physiotherapy with female-specific exercise strategies
Special health tip guidance from spiritual experts
Anti-aging therapies
Immunity-boosting diet plan
Sleep management sessions
Customized Ayurveda Treatment plans
Wellness Gastronomy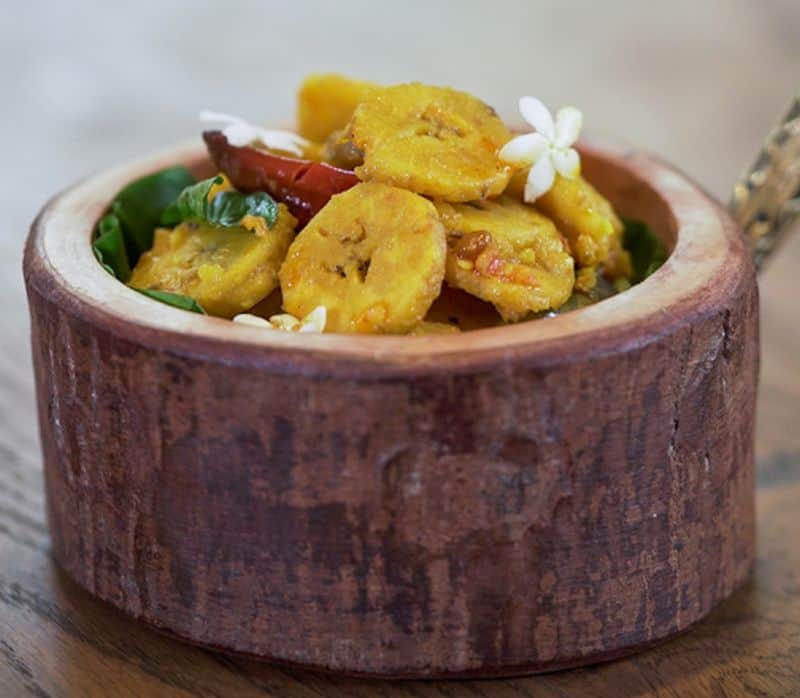 Image Source :- namamihealth.com
In Namami Health and Wellness Resort, food is medicine as well as pleasure. The resort puts conscious efforts into ingredient selection to serve flavor, nutrition, and pleasure in the right doses. Locally grown fresh produce is used to dish out the variety on tables, you look for more.Chefs and doctors collaborate to create personalized meal plans to your liking.
You are free to choose Indian and western culinary experiences aligned with your wellness program. The prime focus is on your gut health, the foundation of body immunity. Chosen dietary fiber, probiotics, prebiotics, and superfoods make up delicious meals best for your gut biome.
Two specially designed eating spaces Nutmeg Grove and Rasa Lounge cater to the diverse tastebuds combining the best of taste and nutrition. If you are amazed by the delicious spread in Nutmeg Grove, the Rasa Lounge invigorates you with magical 'wellness drinks'. You relish your food amid relaxed natural surroundings. The aroma of fresh foliage and the chirping of birds further enhance your experience.
Education Programs and Associations of Namami Health and Wellness Resort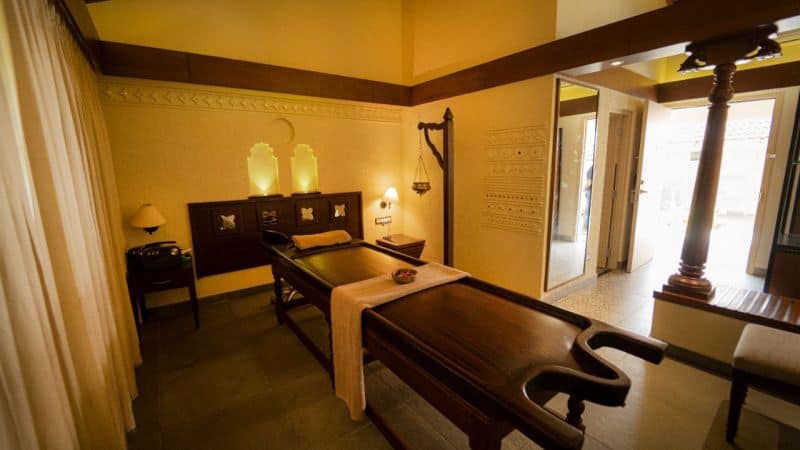 The growing demand for holistic health and wellness programs has necessitated capacity building. Taking cognizance of this,Namami Health and Wellness Resort has launched comprehensive Yoga Teachers Training Courseand Ayurveda Online Programs to create trained professionals who can enrich this discipline by serving a bigger clientele.
These are generally month-long programs under the guidance of The Yoga Institute, recognized by the Govt. Of India's AYUSH ministry. After successful completion of the course, students will be eligible to offer Yoga training in various institutes, wellness centers, clinics, and the wellness hospitality sector.
The resort has tied up withKeraleeya Ayurveda Samajam, PNNM Ayurveda Medical College and Hospital to offer specialized Ayurvedic therapies like Abhyanga, Udhwartana, Pizhichil, Dhara, Khizi, MarmaChikitsa, and Panchakarma Therapies.
It has formed a strong association with Lexi Health forthose needing a second opinion. The members also get privileged access to internationally recognized clinicians, diagnostics, and treatment facilities in different parts of the world. Its partnership with Dr. Shetty's Aesthetics is aimed at offering guests an incredible experience with cutting-edge non-invasive weight management and anti-aging therapies.
Additionally, it has joined hands with WellCube,TeleVital, Dhrtva, and Laughter Yoga International for infrastructural development. Backed by cutting-edge technology Namami Health and Wellness Resort has been offering unique 'Wellness Solutions' keeping guests' needs as the prime focus.
Namami Health and Wellness Resort easily finds a place among the top wellness resorts in India, especially in Kerala. What makes it more remarkable is its provisions for a family wellness vacation. Wellness tourism is not only the adults' pursuits leaving kids behind. The time is high to inculcate the wellness lifestyle across the population in the right way, and Namami Health and Wellness Resort is doing it beautifully.