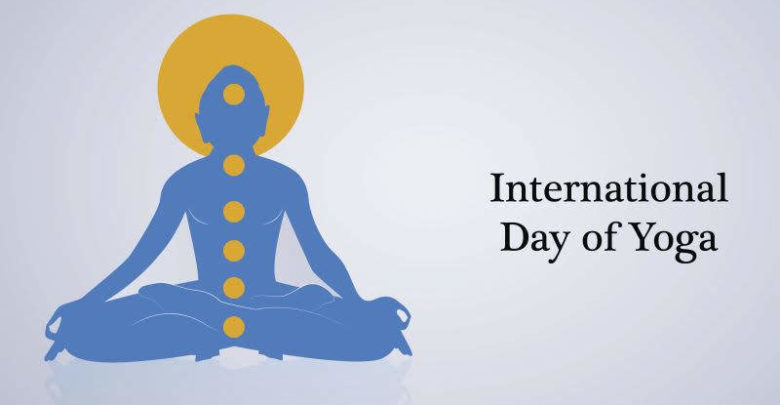 We all know yoga as a practice that unites our mental capacity, spiritual powers, and physical strength for bringing in all the goodness in our lives while making these three essential capacities even stronger. Yoga is more than 6000-year-old practice originated in India and today is practiced in almost every country across the globe. Owing to worldwide popularity of yoga, now June 21 will be recognized as the "International Yoga Day."
What is it?
On December 11, 2014, the United Nations General Assembly declared June 21 as the International Yoga Day. Three months prior to the day when UN General Assembly finally announced the International Yoga day, Indian PM Narendra Modi had proposed this idea in his speech addressing the UN General Assembly on September 27, 2014. He stated that yoga is a holistic approach, which is an invaluable gift of India's ancient tradition people have been following world over to maintain their health and well-being.
While appreciating extraordinary health benefits of yoga, Mr. Modi further said that yoga is very different from other exercises, as it enables a person to discover the sense of oneness with oneself, nature, and the world. Yoga has answer to all human problems and is a tool adept at making human lives blissful by taking away ailments, stress, and strains from life, and thus, makes one lead a fearless and a happy life.
Image Source : Sarkarilife
Narendra Modi besides appreciating great health benefits of yoga expressed his desire to announce International Yoga Day. He suggested June 21, a date that has special significance in many parts of the world. It is the Summer Solstice, the beginning of summer in the Northern Hemisphere and is the longest day of the year. Considering this date from the perspective of yoga, the Summer Solstice marks the transition to "Dakshinayana," and the first full moon after Summer Solstice is Guru "Poornima."
Some other important and special things are also associated with this special date, such as the first transmission of yoga by Shiva began on this very day. Dakshinayana is also a great time for people trying to pursue spiritual practices, as they get natural support on this day.
How it was approved?
Image Source : Ste.India.Com
Well, this initiative or proposal put forward by Mr. Narendra Modi required major support that came in the form of many global leaders who backed Modi's proposal. Starting from PM of Nepal (Sushil Koirala) the first one to support Modi's proposal, around 177 countries came forward in support of this proposal. Including China, Canada, USA, 177 nations contributed a lot to the establishment of June 21 as the International Yoga Day.
People behind the International Yoga Day
Image Source : IndianExpress.Com
There cannot be just one person responsible for making adoption of the International Yoga Day possible; in fact, it is the outcome of long efforts of many people. Ranging from Yoga Swami Ramdev, international humanitarian and meditation and yoga Guru Sri Sri Ravi Shankar, and many others have put in great efforts to convince and motivate many people to follow yoga and to make it their routine. On individual levels, they have celebrated yoga with their followers and have brought so many people back on the right track in life.
On top of all these efforts, PM Narendra Modi did a fantastic job to propose this noble idea in the UN General Assembly. Not to forget, it was the cooperation of 177 countries that helped turning a mere proposal into a full-fledged resolution that the entire world is following from 2014 and will follow forever.
Yoga is a 6,000-year-old practice that helps people elevate their mental, physical, and spiritual status. It is not just an exercise but also a routine that helps the practitioner stay on the right track.