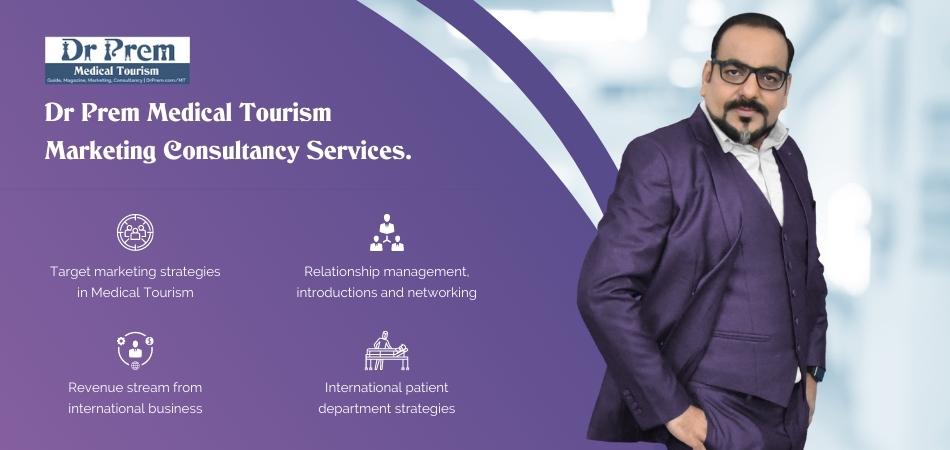 While trying to compete with other Asian countries dominating the Medical Tourism market, Philippines is slowly starting to be recognized as a destination with high quality healthcare provided at a very affordable price-tag. The American colonization of Philippines has influenced the culture in a way that English is spoken widely nationwide. This attracts several medical tourists seeking medical care and trying to avoid language and cultural barriers.
Numbers of medical tourists are estimated to be around 150,000 travelers every year seeking medical services in this archipelago of islands, especially aesthetic and dental treatments. A large percentage of tourists visiting are the Filipino expatriates returning home for care, however, the destination is become increasingly popular with the American and Arab communities.
Apart from treatment, the vibrant and beautiful landscapes and scenery are boosting Philippines wellness tourism potential. People like the idea of relaxing before undergoing a treatment procedure and recuperating in a relaxed environment once the procedure is over.
Guide to Medical Tourism in Philippines – Facts, Trends, News, Services, Research, Business and Updates by Dr Prem
General Information on Philippines

Language
Filipino, English
Time Zone
PST(UTC+8)
Dialing Code
+63
Electricity
220V-60Hz
Major Cities
Manila, Davao, Cebu City, Antipolo
Currency
Peso( Filipino: piso)
Clothing
June to November the weather is rainy, whereas December

to February are dry months. Dressing should be decent.

Health Related

Mortality Rate
5.06 deaths/ 1,000 population
Life Expectancy
66.4M /72.5F
Patient: Physician Ratio
1800:1
Hospitals JCI accredited
3
Recommended    Vaccinations
Hepatitis A, Typhoid, Hepatitis B, Rabies, Poliomyelitis,

Diphtheria-tetanus, Measles, Varicella, Japanese

encephalitis, Yellow fever and Meningococcal

Other Infections
Schistosomiasis, Anthrax, Hepatitis E, Scrub typhus,

Murine typhus, Chikungunya fever, Capillariasis, Lymphatic

filariasis, Lung fluke, Giant intestinal fluke,HIV
Tourism Related

Population
98,215,000
Reliability of Police Services
98/140
Global Competitiveness
4.35/7
Physician Density
84/140
Tourism Competitiveness
3.9/7
Hospital Beds
128/140
GDP/Capita
$4,691
Quality of Air Transport Infrastructure
110/140
Health and Hygiene
3.8/7
International  Air  Transport  Network
88/140
Safety and Security
4.1/7
Quality of Roads
86/140
Air Transport Infrastructure
3.0/7
Hotel Rooms
132/140
Tourism Infrastructure
2.9/7
Tourism Openness
97/140
Cultural Infrastructure
2.1/7
Attitude  of  Population  Towards Foreign Visitors
26/140
Visa Requirements
3/140
Situated in the western Pacific Ocean, Philippines is a sovereign island country that comprises around 7,100 islands. Known for its seabeds and vibrant marine life, the Southeast Asian country is also very rich in natural resources like warm tropical waters and coral gardens, which attract a number of tourists from different parts of the world. Philippines is a secular nation, predominantly Roman Catholic, and there are two official languages, Filipino and English, prevalent in the country. Stretching approximately 300,000 square kilometers, the archipelago has 36,289 kilometers of coastline, which is the fifth longest coastline in the world.
Location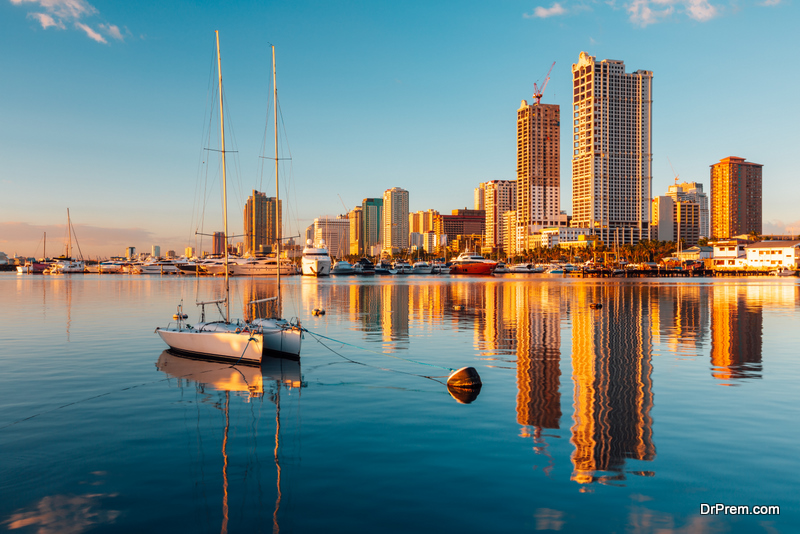 Lying between longitudes 116° 40′ and 126° 34′ E and latitudes 4° 40′ and 21° 10′ N, the Republic of the Philippines is surrounded by Taiwan in the north, Vietnam in the west, the island of Borneo in the southwest and Indonesia in the south. Being an island nation, Philippines is covered by a number of water bodies, including the Philippines Sea in the east, the South China Sea in the west, the Luzon Strait and the Celebs Sea in the north and south respectively.
People
Commonly known as Filipinos, the people of Philippines belong to several Asian ethnic groups, Tagalog, Cebuano, Ilocano, Bisaya/Binisaya, Hiligaynon, Bikol, Waray, and other non-tribal groups. There are more than 100 cultures growing throughout Philippines, mostly influenced by the countries like Spain and America, which makes the country an ideal destination for Western tourists. People in Philippines mainly speak English and Filipino; however, currently 80 other local languages are spoken in the country as well.
Events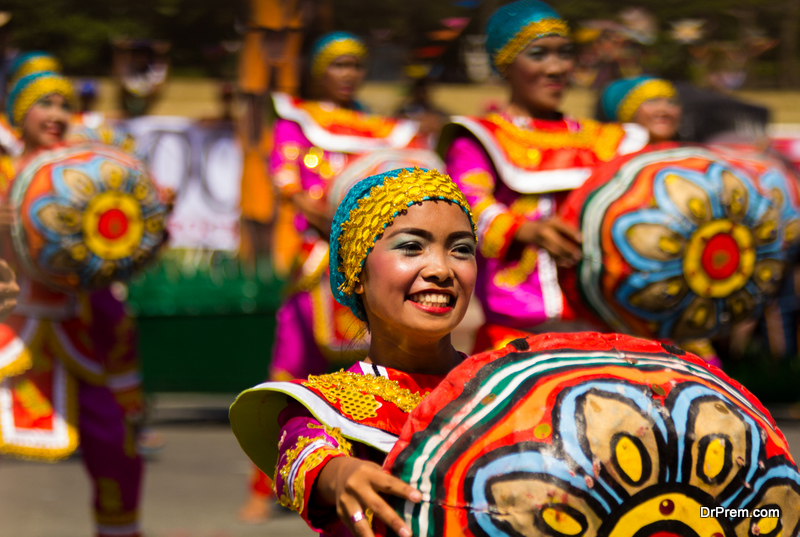 Considering the fact that Philippines comprise over 7,000 Islands, there are hundreds of municipalities, towns and provinces in the country that have their own festivals and events that are celebrated to honor a Saint or place and commemorate a harvest or seasonal change, together with religious or social gatherings.
Held in the month of January, the "Fiesta of the Black Nazarene" is a popular festival, wherein thousands of devotees, men only, parade an image of the Black Nazarene, which was transported from Mexico to Manila in the 17th century, throughout the streets of Quiapo. People in the streets strive to touch the statue, as it is believed to have supernatural healing powers. The "Feast of Lady of Candles" and "Likhang Kamay" in the month of February, the "Bailes de los Arcos" in June and the "Grand Marian Procession" in December are some other major festivals celebrated in Philippines.
Weather
Being an island nation, Philippines features a tropical maritime weather, which remain hot and humid throughout the year. Usually there are three seasons in Philippines, the summer season from March to May that remain hot and dry, the rainy season from June to November and the winter season from December to February, which remain cold and dry. January is the coolest month in Philippines, while May is the warmest month. However, the temperature in the country ranges between 21 °C and 32 °C but it gets cooler or hotter according to the season. The temperature in Philippines varies according to the altitude, and drops up to six degrees in high altitude areas of the country.
Healthcare System in Philippines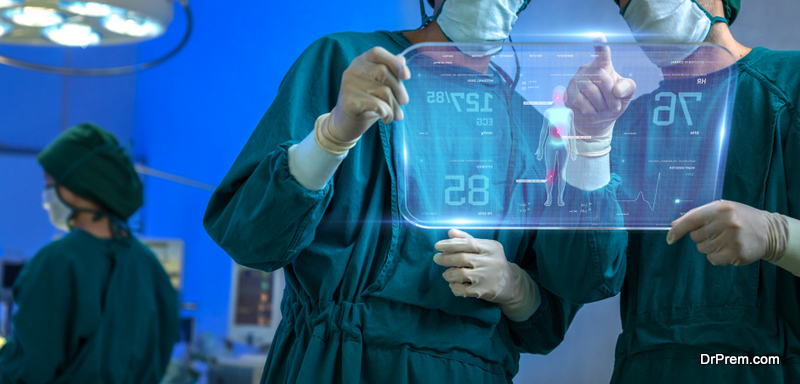 There is a great disparity in the healthcare system of Philippines, as many rural areas in the country are still striving to get basic medical services, while urban areas or cities like Manila feature latest medical technologies and state-of-the art hospitals that ensure quality care to the patients. Private sector is responsible for most of the healthcare services in the country, while the public sector only comprise 36 percent of the total hospitals.
The Filipino government covers all the citizens of the country, whether employed or unemployed, under the PhilHealth program. The members of this insurance scheme are required to pay through salary deductions or premium, so they could receive reimbursements for healthcare. 
Quality of Healthcare
The privately owned medical facilities in the capital city of Manila offer best healthcare services and accommodations to ensure quick recovery of the patients, which makes Philippines an upcoming medical tourism destination. 
A stark difference exist between the public and private health institutions. Hence, medical tourist should opt for a private hospital or clinic while seeking healthcare in Philippines. Two JCI-accredited hospitals in Manila cater to domestic as well as foreign patients. There are 21 accredited hospitals in Philippines from NABH, ISO and other international boards.
The physicians in most of the private hospital are highly professional, as they usually get training in abroad, which help them eliminate certain cultural barriers while attending foreign patients.
Medical Tourism in Philippines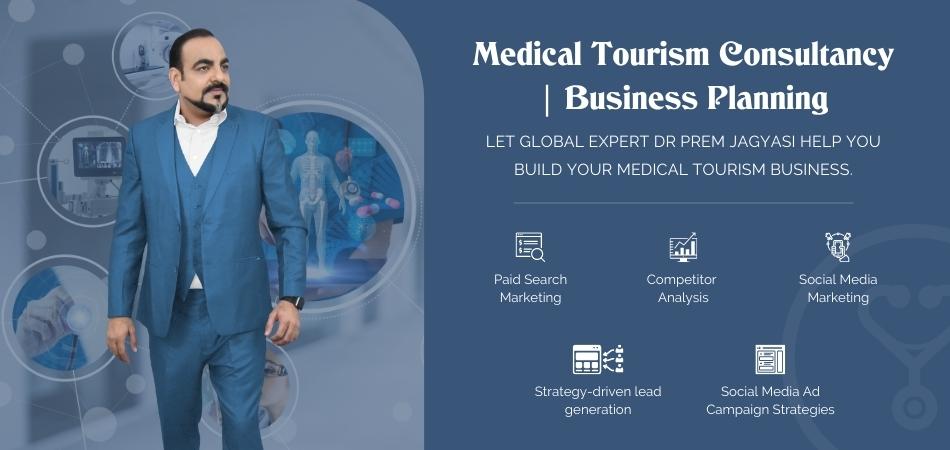 Offering high quality healthcare at an affordable price, Philippines is trying to compete with other Asian countries, including India, China, Japan and Singapore, dominating the Medical Tourism in the region. The American colonization of Philippines has influenced its culture and language, therefore, communication is not a problem for tourists as most of the people in the country are well versed with English. This attracts several foreign tourists seeking medical care without any language and cultural barriers.
Medical tourists tend to choose the Philippines for its reasonably high number of accredited facilities, low cost procedures and the care that is provided keeping up to the standard of US, Middle Eastern or Australian hospitals. The excellence of Filipino nurses is known worldwide, and patients are motivated by the fact that most physicians (60 to 80%) are trained in Western countries.
Filipinos happen to be the largest number of foreign students graduating from US medical institutions, and when they return to practice at home, they bring back the knowledge of expertise of cutting-edge treatments, technologies and techniques.
The private hospitals in the Metro Manila or the National Capital Region which cater to medical tourists offer 5 star accommodations that are comparable to Western hospitals, but at a fraction of the cost.
Medical tourists from different parts of the world visit the island nation every year to seek different medical services, especially aesthetic and dental treatments, and enjoy the natural beauty. However, most of the medical tourists that visit the country are Filipino expatriates, but the Philippines is also gaining popularity among the American and Arab communities as a medical tourist destination.
Popular medical treatments in Philippines
The treatments which are most commonly sought out by medical tourists are Aesthetic Procedures, Cosmetic Surgery, Dermatology, Dentistry, Ophthalmology, Eye surgery, Fertility Treatments, General Surgery, Hair Transplantation, Weight Loss Surgery, Rehabilitation and Stem Cell Therapy.
It is observed that Philipinos settled abroad return to their country for vacations and serious and non-serious treatments, whereas foreign patients usually opt for non-complicated treatments.
The Philippines has focused on Stem Cell Therapy for decades now, and currently have gained considerable expertise in the field. MakatiMed, TMC, St.Luke's, NKTI are some of the hospitals which focus on delivering this innovative treatment.
Wellness treatments are provided through spa clinics.
Affordable cost of treatments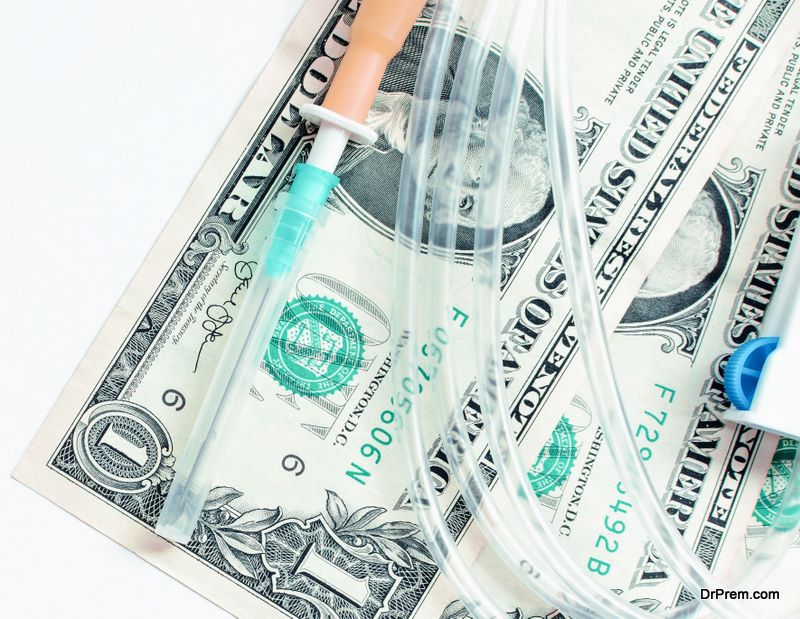 Compared to the West, the Philippines offers medical treatments at affordable prices with considerable savings. Coronary Artery Bypass Surgery, Heart Valve Replacement surgeries which cost anything between $70,000 to $140,000 in the US costs only $11,000 to $21,000 in Philippines, with savings upto 86%.  Similarly, Hip replacement, Knee replacement, Kidney transplant costs much less than the US with savings of up to 85%, and Laparoscopic Gastric Bypass surgery surgery gives medical tourists savings of up to 94%.
Cosmetic surgery costs are about 50% less than in developed countries and Dental Implants cost approximately $500-600 which is about 85% less than in the home countries of patients.
Top healthcare facilities in Philippines
The Philippine Heart Center located in Quezon City is considered to be one of top hospitals for cardiac care and surgery in Asia-Pacific. The complex constitutes of two hospitals as well as a medical arts building. Local and international patients visit the hospital for cardiovascular and cardio-pulmonary and cardiac procedures.
St. Luke's Medical Center in Quezon City is JCI accredited and offers advanced treatments. It was established in 1903, and has continued to deliver excellent healthcare for over a hundred years. It has 13 departments and 19 health centers for various treatments.
Asian Hospital and Medical Center in Muntinlupa City is comparatively new but has made a name for itself. It was awarded the Most Outstanding Modern Hospital in 2005. It caters to foreign patients looking for Cardiology, Dermatology, Cosmetic Surgery, Oncology, Urology , General Surgery and Health Screening.
Manila Doctors Hospital in Ermita, Manila is ISO certified that offers treatments in Industrial Medicine, Radiology, Nuclear Medicine, Rehabilitation Medicine, Special Diagnostics, Laboratory Medicine and more.
Hospitals in the Philippines have upgraded their services to draw discerning medical tourists, apart from the above mentioned hospitals. Medical tourism consultants can direct patients to the facility that suits them best.
Growing prospects of medical tourism business in the Philippines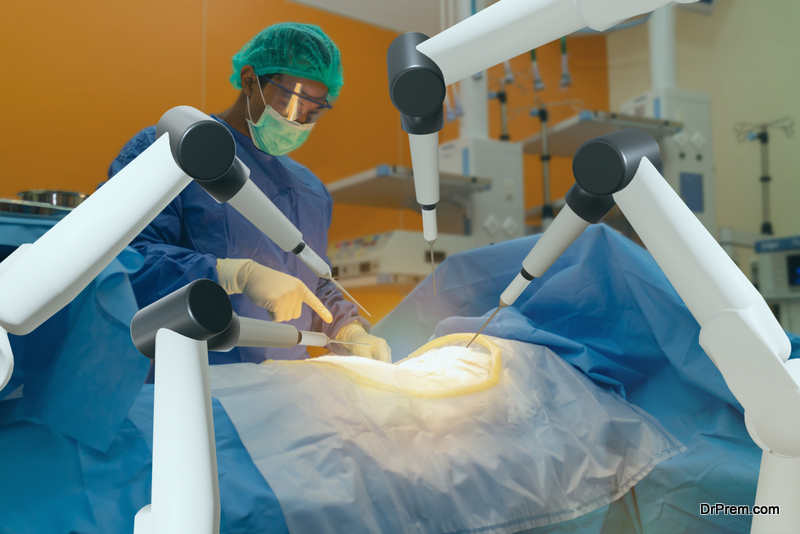 Medical tourism industry in Philippines has not grown as much as it has in other South Asian countries like Singapore, Thailand, Malaysia and India yet. The medical tourism expert people and medical tourism facilitator companies of Philippines are busy in drawing a plan to improve the present state of the medical tourism industry of their country. Medical tourism is one of the most promising industries which is growing at a fast pace worldwide.
Even in the most critical economical conditions people will continue to seek good healthcare services at affordable prices. That's why the demand for proper medical care services will never cease to exist. Medical tourism experts and medical tourism facilitator companies of Philippines have recognized this potential of medical tourism as well. They are now going to enhance the quality of medical treatments and facilities offered to the international patients. Good quality services and proper marketing techniques can change the present scenario and turn the tables in favor of Philippines.
The prospect of future growth of the medical tourism industry in the Philippines seems to be bright. The medical tourism facilitators have to utilize the potential of this segment of healthcare properly. They can learn a lot from the neighboring countries like Thailand and Singapore. The natives of Philippine who live abroad often come back to their motherland for getting treatments but the number of non-Philippine medical patients is still low. To attract foreign patients the hospitals and nursing homes should appoint more specialists and experienced surgeons. They should also buy new medical equipments for testing, diagnosing and treating patients.
Well planned medical tourism packages have to be made that offer first class facilities. Some of the modern facilities that the foreign patients will like to have are private cabins, accommodation for relatives, sightseeing, Wi-Fi connectivity, television, translators and good quality food at affordable prices. The tourism sector and the healthcare sector needs to work together in drawing the best strategies for developing the medical tourism industry. Many people in the Philippines are proficient in English and they can serve the foreign patients well.
Most of the nursing homes and hospitals are well decorated and offer high quality medical facilities at less than half the price demanded by the developed countries. Such positive points will work in the favor of the Philippines. Proper advertising is required so that the international patients get to know about the medical facilities offered by Philippines.
Economic facts related to medical tourism in Philippines
There is no denying the fact that the medical tourism industry has become a boon for several developing countries in Asia, which reap many monetary benefits from the same to improve their respective economies. The industry is generating jobs through various offshoots in medical tourism business. The economic benefits of the industry are also one of its main highlights. In order to understand how the economy of a developing nation is improving via medical tourism better, we would take the example of the Philippines, which is slowly, but steadily emerging as a very popular medical tourism destination in Asia.
Medical Tourism in the Philippines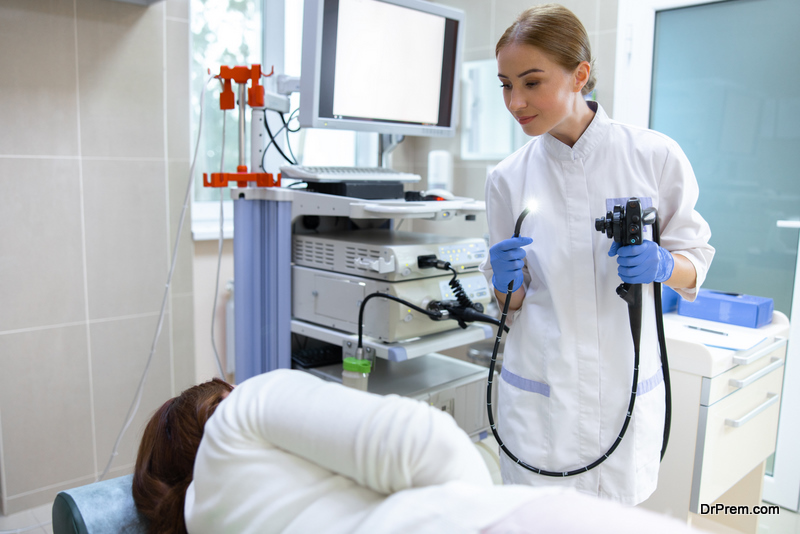 The Philippines has been slowly working on its medical tourism market over the past few years. Today, the nation offers several medical procedures at highly affordable prices for medical tourists. It also has improved the quality of healthcare immensely and is investing in newer medical technologies to enrich its facilities.
The largely English-speaking population also makes it easier for the Philippines to project itself as a promising medical tourism destination for American and British patients. In fact, the Filipino government believes that over the next few years, its medical tourism industry would become a $2 billion dollar venture.
Economic Impacts
The nation's economy has been seeing a steady growth with the rise of privatized healthcare services. The Filipino government has also capitalized on the medical tourism industry with the nation's own medical and health service performance levels increasing sharply. Statistics reveal that while the economic growth was 8.9% in 2007, the improvements in the healthcare sector were up by 8% (previously 2.4%). The nation's health and wellness tourism industry was estimated at around $ 1.65 billion in 2008, contributing about 1.26% to the total GDP.
Driving Factors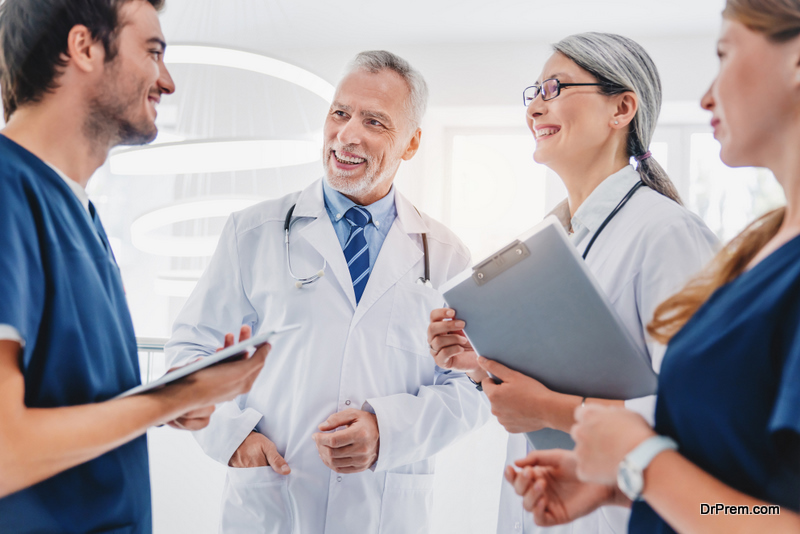 When compared to many other Asian countries, the Philippines has a greater percentage of highly skilled healthcare professionals. The country's efforts at keeping these medical professionals in the country have paid off with about 238995 employees existing in the current healthcare system. This indicates a rise of 13.2% on an annual basis, which is considered good for the nation's economy.
Economic Impacts on other Industries
The growth in Philippine's medical tourism sector has also given rise to opportunities in other related areas, including medical instruments and equipment. The Philippines relies solely on foreign imports for these goods. In addition, statistics reveal that the nation's current import of medical equipment went up by 32% to reach a total of over $119 million. Of these, 34% of the market share belongs to the US while Singapore accounts for 12%.
Challenges for medical tourism in Philippines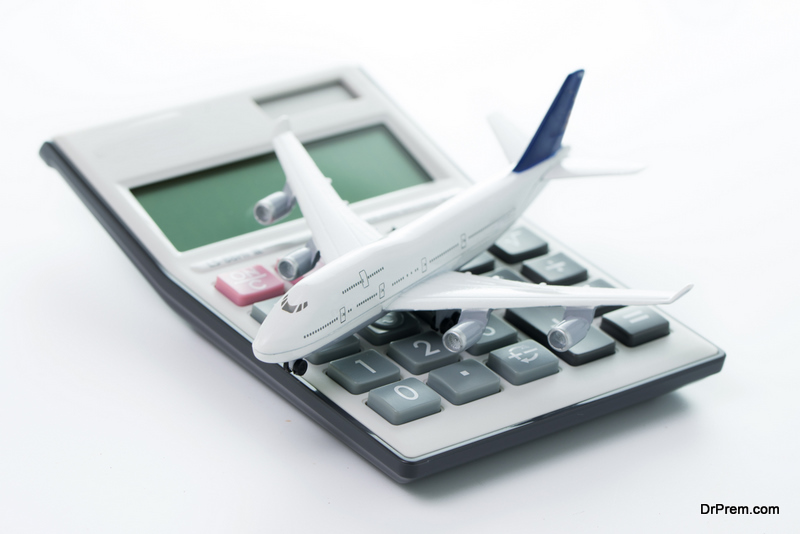 Medical tourism business in Philippines can grow further, if the policy makers consider few key aspects at the earnest. The cost of air travel is high as compared to other medical tourism destinations such as India and Thailand. Moreover, the airport fees are also on the higher side that irks the visitors.
The transport infrastructure of Philippines is inadequate and medical and wellness tourists find it hard to deal with it. Air connectivity is another issue that needs to be addressed, as the tiny Asian nation lacks air flights to many wellness destinations in the country. Many of the tourists in general complain of poor tourist safety and security measures. This is a major deterrent for medical tourists and the concerned authorities have to take stock of the situation.
What needs to be done?
The medical tourism will be better served if it markets the medical tourism facilities far more aggressively than it is doing at present. It has to promote its services on all major platforms globally, if it wishes to compete with more illustrious medical tourist destinations like India, Singapore, Thailand and Malaysia. Promoting your strengths and promoting them the right way should be the motto for Philippines. It has to decide what niche it can target and focus on developing the same.