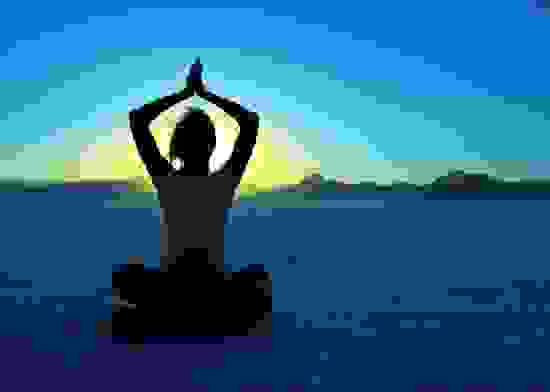 Originated in India, Yoga is a 5000 year old ancient discipline which helps in uniting your mind, body and soul through various forms of Asanas or Yoga postures. It aims at providing you with inner peace, strength, flexibility and increases your body awareness to help you gain a state of consciousness along with a perfect spiritual insight into your own self.
This ancient form of discipline is composed of various principles called Yoga principles. Yoga practitioners never fail to keep in mind the role of these principles by constantly following this discipline in order to obtain a positive change in both mental and physical health.
The whole concept of Yoga is based on bringing a perfect balance between your mind and body through different types of Yoga forms, styles, poses and exercises as each one of them are laced with unique features and tremendous health benefits. Naked Yoga or Nude Yoga is one such Yoga form which aims at balancing your mind, body and souls in its own unique ways. Although it is one of the most controversial and talked about Yoga form because of the way it is practiced, but according to Yoga practitioners and ancient Yoga scriptures, Nude Yoga has a completely valid reason for its style of practice.
As the name indicates, one of the primary demands of Nude Yoga is stripping off your clothes. It is practiced without wearing any types of clothing with an aim to provide you with the ability to become less self-conscious and feel free with your own body and under your skin. Another objective of Nude Yoga is to help you practice all the Yoga exercises without facing any restrictions that sometimes your clothes can bring. However, practicing Nude Yoga in a room full of naked yogis is also a challenge for most people as a vast number of people find the idea of practicing various Yoga poses without wearing clothes as completely unacceptable and distracting as well.
Discomfort and distraction are the two main obstacles you must be able to fight off if you aim to achieve or feel the true essence of Nude Yoga. You must be able to erase any feeling of self-consciousness regarding your own body and accept your and other people's nakedness as a natural act. You must be able to accept your own body as it is along with all your physical flaws or perfections. Your sole objective should be the union of your mind, body and spirit by freeing yourself from any kind of self-doubt. However, Nude Yoga is not for people who are voyeuristic in nature and take pleasure in observing other people's nudeness as this form of Yoga does not aim to give you any sexual experience. It is in fact, an art of bringing your mind into the present moment during the practice and accept yourself and your surroundings in its pure form.