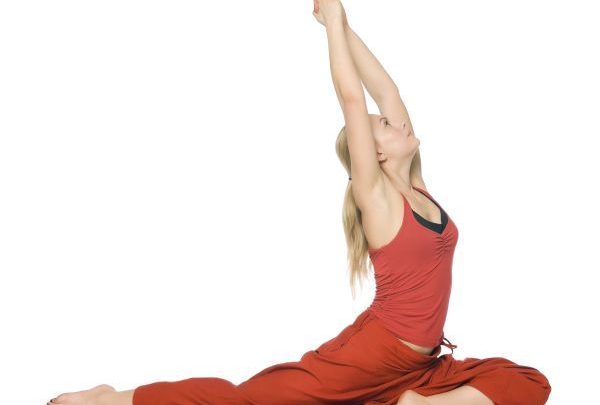 Yoga is a process to free ourselves from the unconscious mental, physical and emotional state towards an enlightened realization of self. And this is achieved through meditation and exercises in Yoga which include inversion – The posture or asana wherein the position of the head lies below the heart.
The handstand is one such method of inversion, which has numerous benefits, as it improves our balance and helps us relax, while enhancing the body's strength, immunity and blood circulation. Here are three poses that would help you better at achieving a correct handstand.
Vinyasa:
Vinyasa when done with the correct alignment of the body with detail concentration can work wonders when it comes to revitalizing the body's stamina and backbone. While doing Vinayasa you need to make sure that your fingers are fully stretched and pressing the forefinger and thumb of the palm to create a slight shift towards the pal's center. This helps you to stay safe from injuries.
Plank 'Belly Ups':
This is the perfect way to support handstand by stretching together the deep core muscles as well as the legs altogether. While in the plank position, the shoulders should be exactly above the top of the elbows. The hands should be adjusted so that they follow the Vinyasa posture and then widen your collarbones slightly lifting the chest, while the shoulder blades are stretched back, thus creating synchronization between the open chest and back.
Next, you need to take out your toes, ankles, claves and thighs and move them towards the body's central line, while your tailbone should be pointing between the heels. After you get into the pose, think of as if you want to stop yourself from urinating, while adjusting the belly. This will strength your deep core muscles and helps you remain balanced when in invert pose.
Tree Pose:
Tree pose is good to achieve a perfect handstand. This includes balancing, first on one leg and then stretch out your hands. This position is similar to the inversion done in the tree pose. Draw your foot onto your leg, but not on the thighs and knees particularly, and then draw the leg onto the foot. This will centralize your body weight for a perfectly balanced handstand. Balancing becomes easier, when you imagine your foot deeply rooted inside the ground.
Summary:
The handstand inversion is a real fun-filled exercise that would surely remind you of your childhood mischief and make you feel strong, calm and composed. With these poses, you will achieve the balance easily during the handstand.