7 Healthcare trends with the potential to reshape the market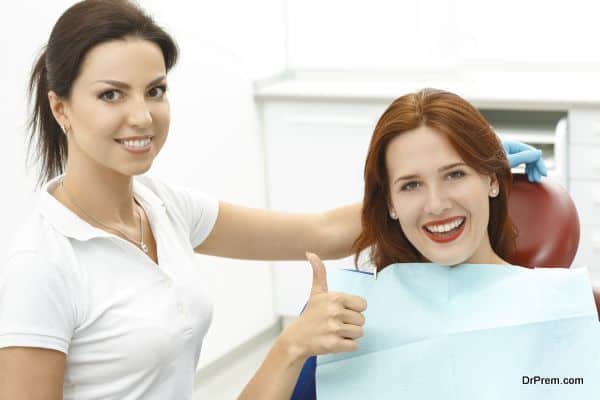 <![CDATA[Healthcare as we all know has been evolving considerably, presenting new scopes and capabilities with its growth. The rise of new industry trends from time to time has also changed the way one would view the healthcare market. As such, here are 7 trends that have the potential to reshape as well as drive the healthcare market in the coming years.
Rise of value based healthcare
No longer are patients interested in getting the treatment worth the money they pay. Today's patient has started demanding quality treatment no matter how much he pays for it. This has created a shift in the healthcare paradigm, urging several healthcare systems to move towards value based healthcare rather than stick to the traditional fee for service reimbursement models.
Focus on delivering experiences
Healthcare systems around the world have started changing their perspective of customer satisfaction. Rather than maintain the formal doctor-patient relationship, they have started shifting towards winning loyalty via great experiences that makes the patient move valued. This would, in turn, increase the overall emotional loyalty of the customer towards the concerned facility or system.
Rise of consumer power
While the power of the healthcare system remained in the hands of the providers and facilitators in those days, today, it is the consumer who calls the shots on what he wants and how he wants it. Consumers have started gaining an upper hand in the industry, and have access to more information and transactions. This, in turn, allows them to gain access to more choices when it comes to choosing the healthcare system they want to work with.
Increase in tech-savvy doctors and physicians
Compared to the olden days when doctors used to work alone and stuck to their hand written records, the new breed of doctors and physicians we see today are adapting to online records. This breed of healthcare workers cannot do without their mobile devices or the connectivity it offers them. This connectivity also allows them to work together easily as a team, thus allowing for more streamlined results.
Rise of virtual health consultations
The advent of the World Wide Web has given rise to numerous trends, including a few in the healthcare industry as well. Virtual health consultations are becoming very common nowadays wherein the patient can opt for a video call with his doctor rather than visiting him in person. Video consultations can allow for a patient sitting in one corner of the world to speak to and get treated by a doctor sitting in another corner of the world, thus improving connectivity between different worlds considerably. This would, in turn, allow for easy management of conditions and wellness.
Combining wellness with treatment
The majority of patients nowadays prefer to have their treatments combined with wellness therapies of some sort or the other. This has led to several healthcare systems adopting wellness therapies in their offerings, wherein the patient is offered a range of wellness programs to choose from while undergoing treatment and afterwards. This allows for a deeper emotional bond to form between the patient and the healthcare system in the long run.
Blurring of sectors
No longer are the individuals sectors of the healthcare industry separate. Nor do they stick to their respective duties anymore. The new healthcare trend calls for the lines between these individual sectors to blur so that they integrate with each other seamlessly to offer newer ways of delivering quality care.
Hence, we can expect to see a combination of traditional players, provider experience, payer risk management expertise and life science outreach in the new post healthcare reform strategies offered to patients these days.
Healthcare has been growing at a considerable rate over the past few years. A lot of healthcare trends have also started emerging during this period, with some of them having the potential to change the way one view's the entire healthcare industry.]]>