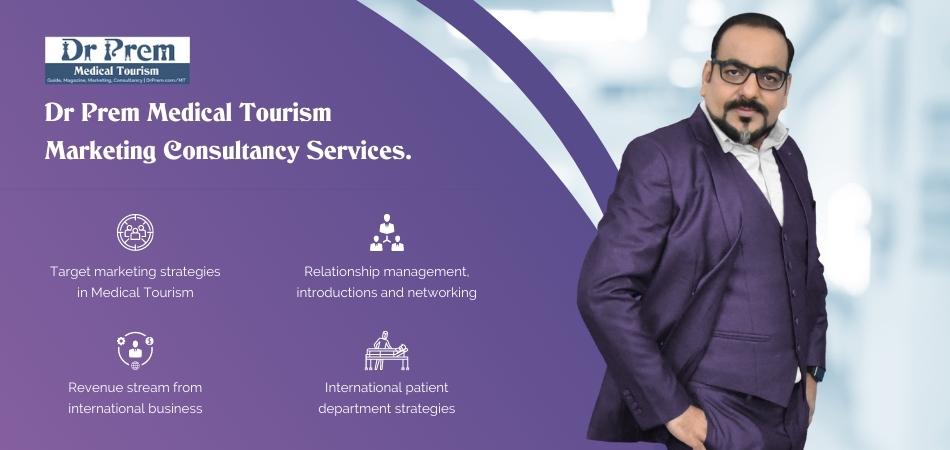 Technology has done miracles in the past and solved many of our most difficult problems. At present, it is determined to help people become more health conscious and leave their bad eating and binging habits behind. There are smartphone apps to help users monitor their health and keep a close tab on the amount of calories that they consume. You can now count calories and make diet plans using smartphone apps. Moreover, the health apps also help you in finding out more about different exercises and workouts. So, it is like a personal trainer which is 24X7 at your service. In the following some of the most helpful health apps have been listed for your benefit.
BMI Calculator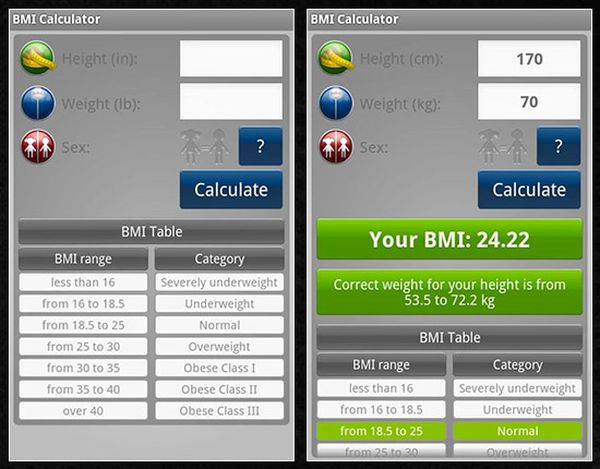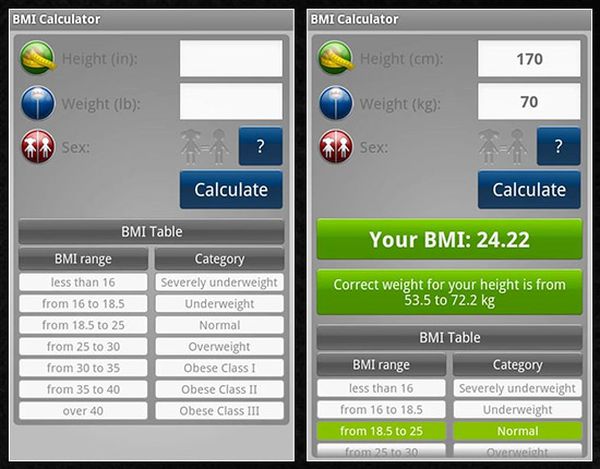 You should start by downloading the BMI Calculator which is available for free on Android and iOS platforms. Measuring your body weight is not going to help you look fabulous in every outfit. Your BMI indicates clearly what your weight should be according to your height. First, calculate your present BMI and then set a goal for yourself. This way you will be able to stay both healthy and slim. BMI Calculator lets you enter the weight and height info and finds out your BMI in a jiffy.
Diet Assistant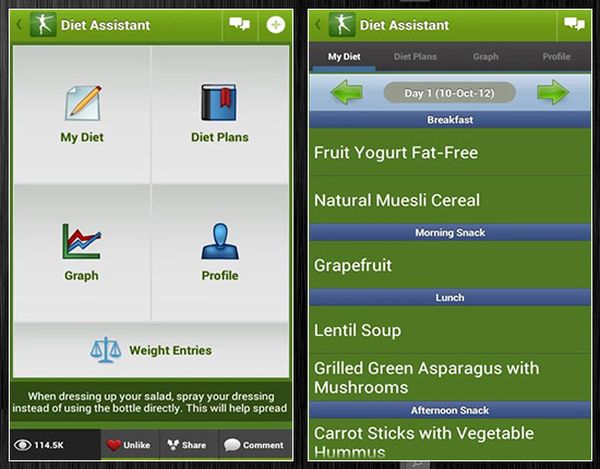 This health app has great reviews on both, iOS and Android platforms. Diet Assistant is a free app to help you plan your meals very easily without spending much time. You just need to tell the app your present weight and it will prepare a complete diet guideline for your benefit. The app will also give you a detailed list of things that you need to pick up from the supermarket or grocery store.
Endomondo sports Tracker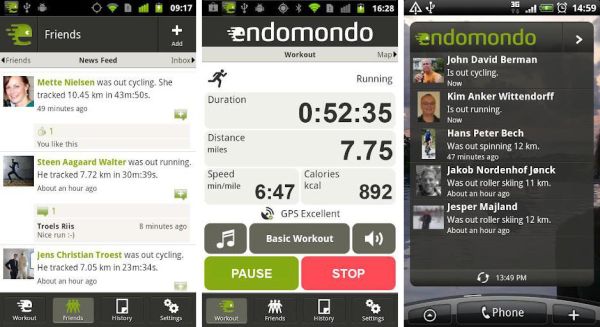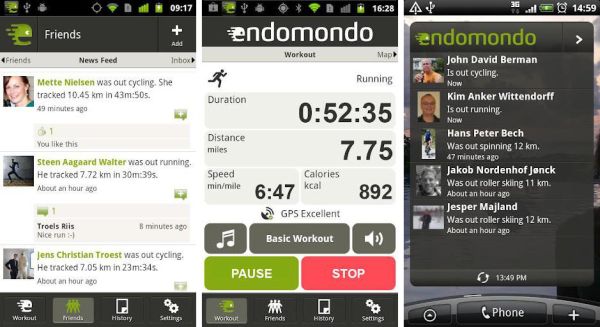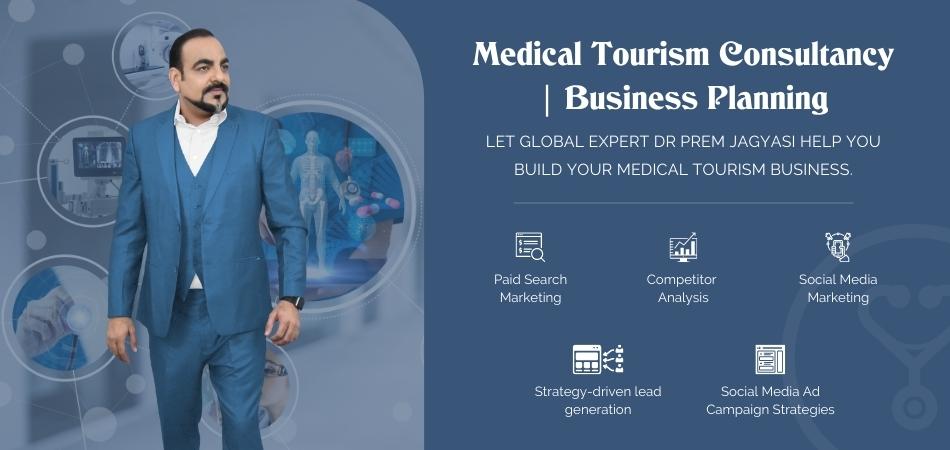 This app is available on the Blackberry, iOS and android platforms. It is ideal for the sporty people who like to get outdoors for jogging, cycling and running. It uses a GPS tracking system that follows your routes while you jog or run. You can get lap times and search Google maps provided by the app. It comes for free but if you want an upgrade for more features then you will have to pay $3.99.
MyNetDiary Calorie Counter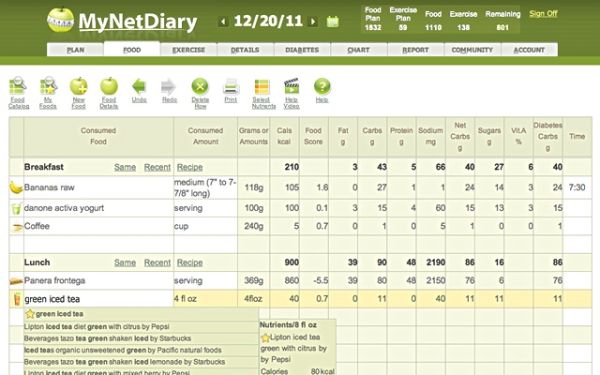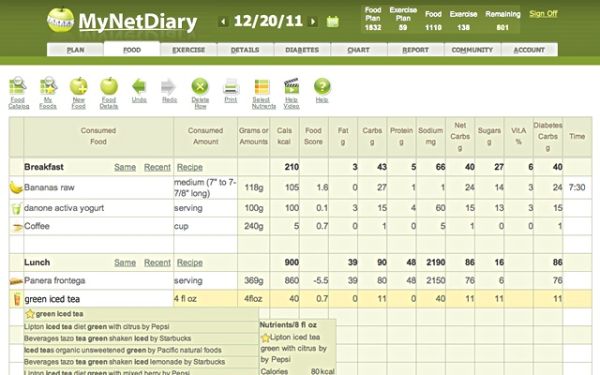 This app is a gem for the novice fitness conscious people. It gives you a complete day to day update on how much calories you have eaten and how much calories got burnt. It is like a diary that keeps track of all your fitness moves. It also shows how much nutrition you are getting. It is important to stick to good health rules and diet plans or else you may not achieve your weight loss targets. This app will keep you on track but without making you feel guilty. If you eat something you love like chocolates, make up for it by eating fewer calories in the next few days.
JEFIT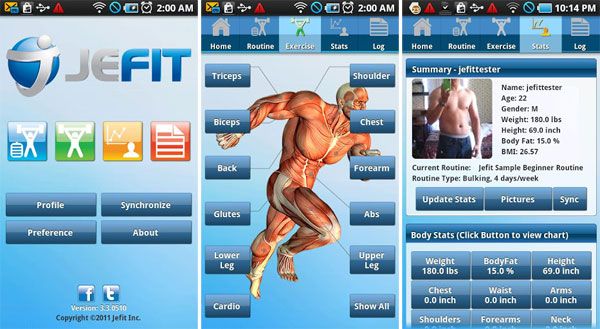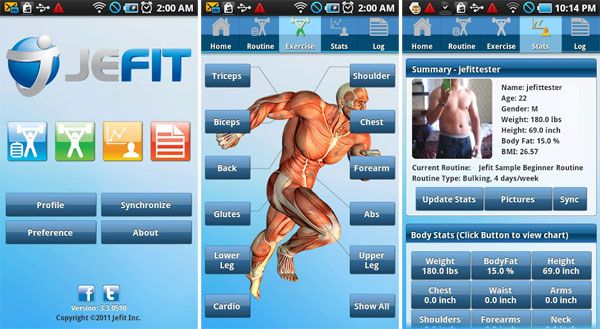 If you are one of those girls who like to do exercise at home when the mood permits and don't have any love the gym, then don't bother downloading this app. It has been designed for the absolute gym freaks who love doing their cardio, stretching and toning everyday. It can tell you about exercises beneficial for different body parts. Even men who hit the gym everyday can benefit from this app.
Summary

There are several amazing apps that you may get for free and use for reaching your weight loss targets. Some of them help in planning diet and others help in keeping a close tab on the amount of calories that you have burnt.