For a beginner or a seasoned developer using WordPress, it is a hair-raising and heart-wrenching experience to lose files by mistake. Just one wrong click might cost you dearly, and waste a lot of your time and energy. Not to mention the tedium of going through the entire process again.
WP Reset is the tool that you need, to rectify mistakes like this. I really found this tool helpful in other ways also. It speeds up site deployment, testing & recovery by resetting, restoring and controlling the WordPress environment with a single click.
Who can use WP Reset?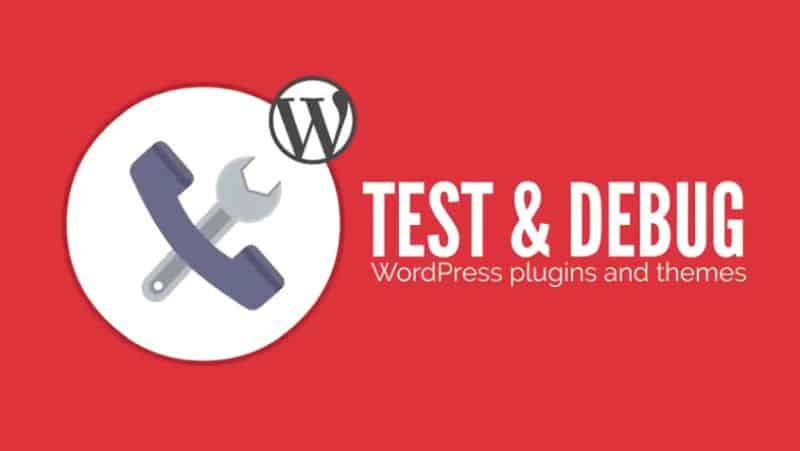 Image Source : wpreset.com
This tool has been designed for beginners and experienced developers who churn out new WordPress sites every day. It can be used to debug and maintain dozens of WordPress sites. Beginners can use the tool to learn how to use WordPress, create site/s and return to the initial WP environment with WP Reset.
If you are just starting out with WordPress, you can test out plugins and new themes, and explore all that WordPress has to offer, and then reset all the changes you made to the initial setting.
With more and more businesses transitioning to the web, WordPress is one of the easiest ways to make their presence felt on the web. The DIY aspect of WordPress which helps to create professional websites with ease is what appeals to people who are looking to design their own website. Now, novices are free to make mistakes as they go along, as they can go back to the earlier environment in a matter of seconds. 
Instant recovery
You will never fear the dreaded white screen again. With the recovery tool, you will be able to access WP even if you managed to get yourself out of the WP admin. This feature, according to me, is quite helpful for professional web designers as well, as while working on several projects, sometimes accidents happen, and then they have to go through all the steps again.
Besides, WP Reset has multiple fail-safe mechanisms which prevent you from destructive actions, and even confirms the reset actions in two different ways.
Save time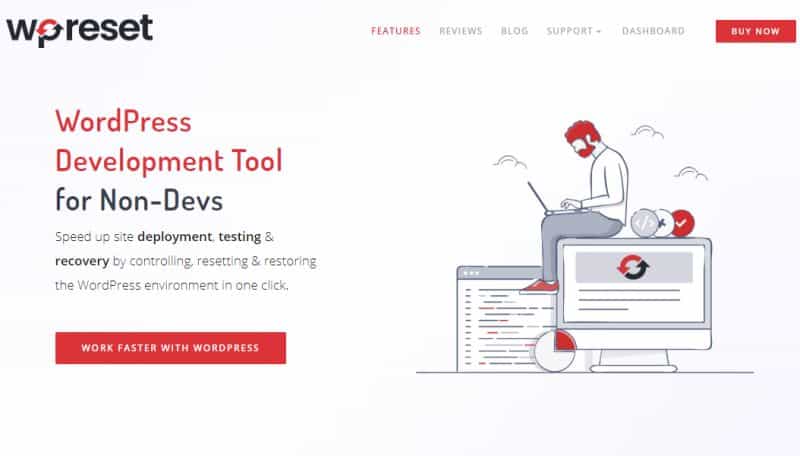 Image Source : wpreset.com
All designers have their own particular taste and keep using the same plugins and themes. Now, you can create a collection of favorite themes and plugins and install them with one click when you create a new site or when you reset it. This saves a lot of time, in fact several hours,  so you can now take on more work, and more work means more revenue.
Time is saved in another way also, as the bulk demo data, which took about an hour to remove, can now be deleted with WP Reset in one click. To my mind, the small things which take up an inordinate amount of time hinder productivity. So a tool such as WP Reset can help in improving productivity of people working on several projects. 
One-stop dashboard
The WP Reset Dashboard is an amazing addition. From this centralized location, you can control all your sites, licenses, snapshots, collections and more. This is the SaaS aspect of this tool, which makes working on your projects hassle free. 
WP Reset Cloud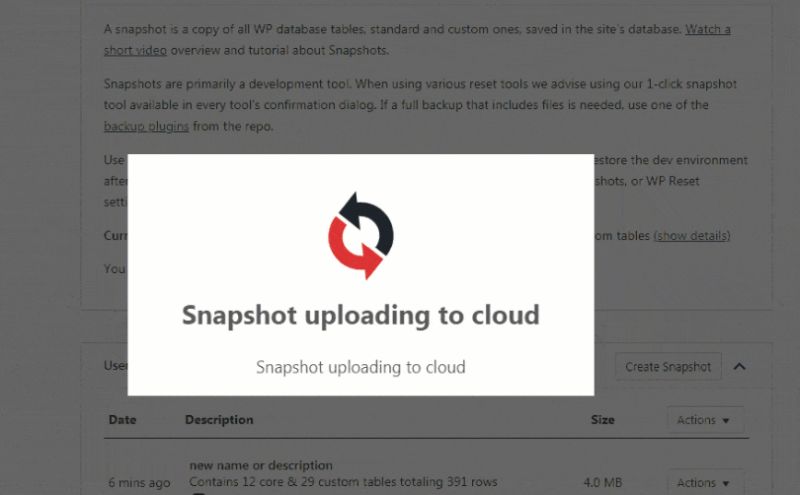 Image Source : wpreset.com
The cloud storage service has been designed specifically for WP Reset users which serves as the storage place you can access from the dashboard and the plugin. 
Whitelabel Option
This is another option I found useful for businesses, as it enables you to hide license info, and other information which you do not want your clients to find out. You can customize the site according to your preferences and give it a professional look.
Can you undo a reset
Yes, it's possible. If you want the option of going back to your earlier settings, all you have to do is take a snapshot before hitting the Reset button. The snapshot can be created in just a few seconds, and if you want to undo the reset, you just have to restore the snapshot. It's quite easy and you never lose any earlier work progress in this method. 
Price point
There are different plans – Personal, Team and Agency, suitable for the amount of work you do using WordPress. As I use WordPress to design tons of sites in a year, the Agency plan works out reasonable for me, as I get access to 100 sites license, and 20 WPR Cloud Site licences, more than 25 tools, WP Reset Dashboard and a host of other tools.
On the whole, I found WP Reset a great tool, as I could do multiple deletion of unnecessary files and malware, had access to Cloud storage and the option to try out several designs before I finalized one. It certainly saved my time and energy, and gave me the peace of mind to execute my projects in a fast, efficient and innovative way!