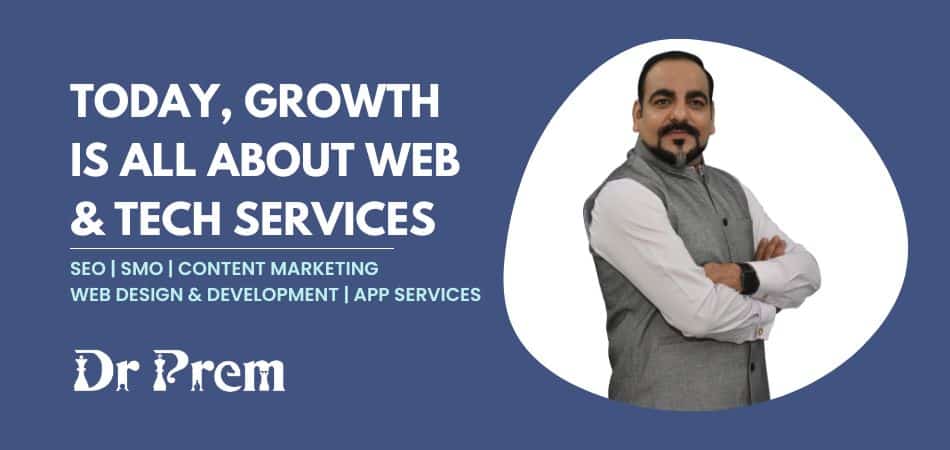 Hailed by most users as being one of the best tools of WordPress in 2020, I decided to see for myself, what this tool is all about. As  an agency owner, or a freelance professional, spending time on mind numbing jobs takes away the inspiration and creativity, as you may have found, and I have had the same experience.
With this tool, you can focus on the creative aspects much more, and deliver projects which are satisfying to you and your clients as you no longer have to spend time on resetting WordPress, as the WP Reset tool clears the database in a matter of seconds, or rather in just one click.
Let's explore some of the features and see in what ways it can help you:
What can it delete?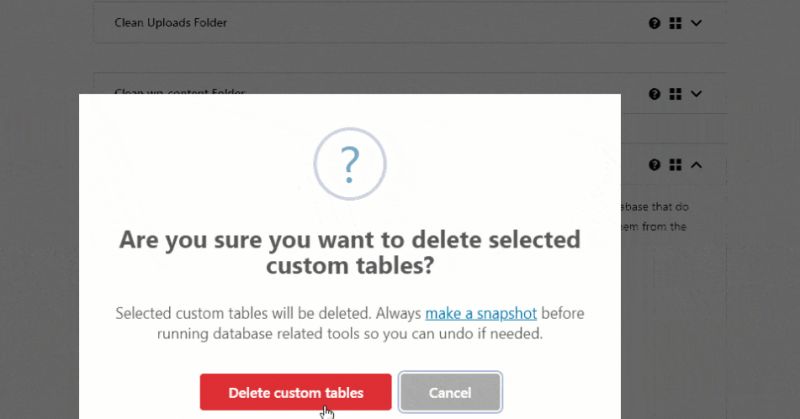 Image Source : wpreset.com
It can reset the database to the default installation values without modifying any of your files. It just deletes all the content and customization, in a fast and secure manner.
The reset process will delete the pages, posts, custom post types, media entries, comments and users. It will also delete all the default WP database tables. 
What is retained after the reset?
I liked the fact that while cleaning up all the unnecessary files, WP Reset does not destroy or delete your media files – they are still there after reset completely untouched but are not listed in the Media in admin.
You can find your files in the wp-uploads folder. Plugins, themes, uploads – all the important files to develop your site/s are retained. The WordPress address, site title, site address and language, search engine visibility settings are not deleted either. 
Fail-safe mechanism
At the click of a button, you can delete all the unwanted files, but also some files which you need might be deleted accidentally. To prevent this nightmare, WP Reset has multiple fail-safe mechanisms. You will be asked to confirm, more than once, whether you want to delete those files or not, so that you are absolutely sure about your reset.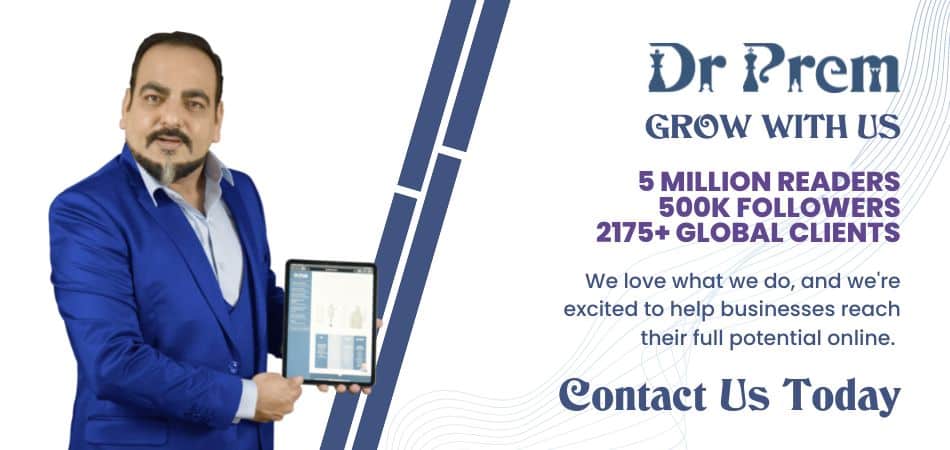 How to undo the reset – use Snapshot feature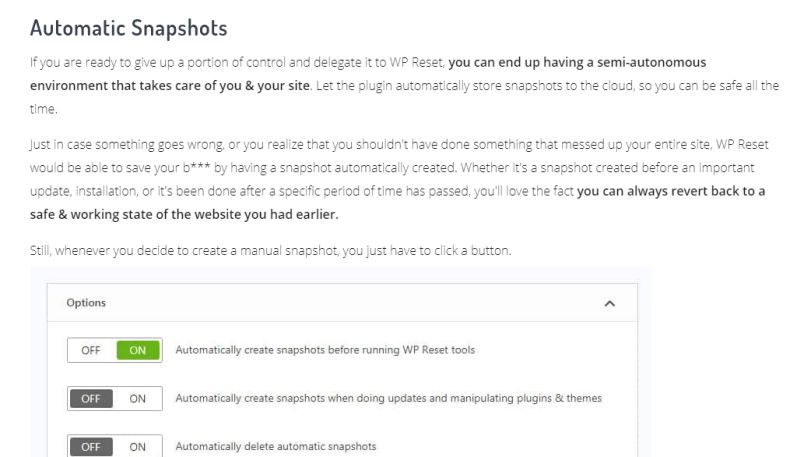 Image Source : wpreset.com
This is a feature you will want to remember, as it is the only thing that will help you retrieve the deleted files/settings. To be on the safe side, before you hit the reset button, you must always click a snapshot of the page, which essentially creates a complete backup.
The snapshot button is next to the reset button, which makes it hard to miss. What I liked was that creating a snapshot is possible in under 10 seconds. So basically, this safety feature which is recommended, will hardly take any time, and give you the opportunity to go back to your earlier settings.
To undo the reset, you just have to restore snapshot, and that's all there is to it! So now, when you update a plugin, which sometimes ends up making significant changes (unwanted), you can rollback the update, if you have the snapshot of the earlier settings.
This works with all plugins, themes and more, whether they are from WP org or the Pro version. 
Compare tables/data before and after installing a new plug-in
WP Reset can be used while installing a new/unknown plugin. After installation, some plugins make your site slow. You can delete the plugin, but as you probably know, most plugins leave behind unwanted files. To prevent this, you can just use the WP Reset tool which will restore your site to the way it was before the plugin was installed, and there are no hidden or remnants of the plugin in your site anymore.
All because of the Snapshot feature, which we detailed above. For developers, this is one of the reasons which makes WP Reset a must-have. 
WP Reset Dashboard
The WP Reset Dashboard has all your collections, themes, snapshots, sites and licenses. You can control these from this centralized location. This feature is very convenient especially if you are working with multiple sites, as you can have access to all your favorite plugins, themes and collections at one place. You can control all the client sites from this one location too. 
WP Reset Cloud
Meant for only WP Reset users, it is a handy, safe and secure storage space in the cloud. It is a no-setup service which you can use via the plugin and from the WP Reset Dashboard. I found it very convenient as my files did not take up space on my hard-drive anymore. 
WP Reset is definitely a useful tool, as you can reset your site in one click, and install plugins with one click too. The WP Reset Dashboard also makes working easier and cloud storage is a bonus that will be really useful too. All in all, a very useful tool for individuals and professionals who use WordPress on a daily basis.