There is a new term in vogue now, the Covid Era. This virus has upended lives for people all over the world. Businesses are transitioning to the web and there are many resources you require to do that. Such as ads, layouts and fliers to market your product, templates and more.
To get everything designed by an agency would be an expensive proposition at the moment, and your site and your marketing material has to look professional. That is why, DesignCap an online app, is a way to speed up the design process, for social media and other media.
Here is our review on DesignCap to help you understand better how it can help you in your business. 
DesignCap has millions of resources for you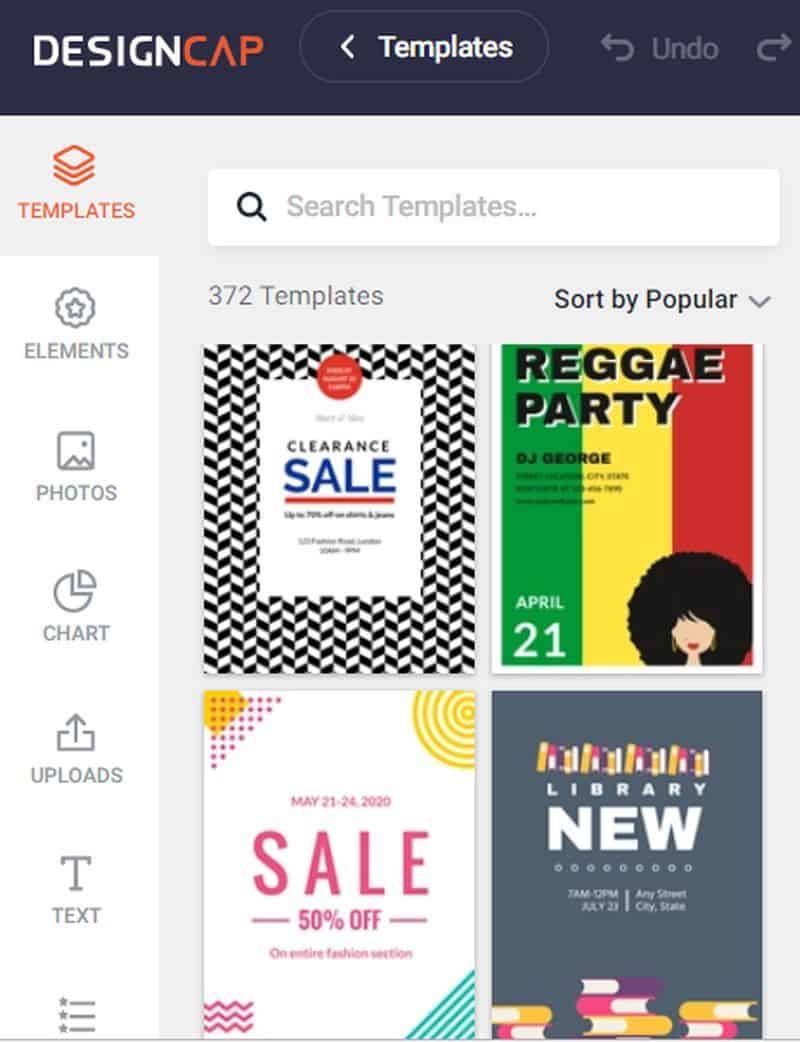 Image Source : designcap.com
With the help of DesignCap, you can create aggressive and effective offline and online marketing strategies. The range of resources that are offered on this site is mind-boggling. As most or almost all of your competition will have an online presence now, since venturing out will be difficult for a very long time to come, your websitedesigns, flyers, presentations, social media posts and so on have to be extremely on-point and stand-out.
DesignCap has resources to help you in all aspects of the business, from making interesting and professionalinfographics, to appealing social media posts. 
Now special skills required
To use the designs, you do not have to have a special background in art or graphics or need to know any of the software used for design such Photoshop, Coreldraw and Illustrator. Of course, you can choose to add your own elements into the pre-made designs, which is helpful for freelance designers and agencies. 
User friendly site

Image Source : designcap.com
You can design from scratch, just as though you were a professional, without a steep learning curve. Whatever you need to know to utilize the resources is explained easily, and the site is popular due to its high user friendly quotient. I really appreciated the ease of use of DesignCap, as this gave me the scope to create attractive and appealing social media posts, flyers and brochures just like a pro. 
Powerful editing tools
There would be thousands of people using the same resources as you from DesignCap. I was a little sceptical that the images and the layouts or templates which I used would be used by others too, and that would take away the freshness from my designs. But to my surprise, the editing tools provided by DesignCap are powerful enough to convert their templates into your own.
This application which works on all OS, provides users with a huge selection of flyer and poster templates which can be customized using photos and fonts of your choice. There is no limit to the permutations and combination, and you can try out numerous combinations, till you finalize the one which you think would meet the target. 
What can you use DesignCap for?
For business/marketing needs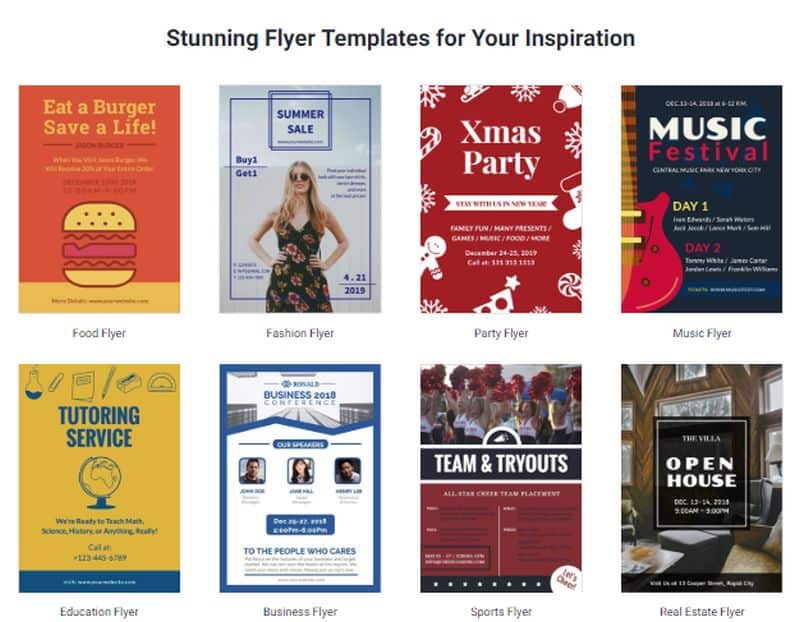 Image Source : designcap.com
The flexibility of the designs make them perfect for various personal and professional uses. To make data visualization such as Presentations, Infographics, Reports and Timeline Infographics. For marketing purposes such as Posters, Brochures, Flyers and Menus. 
For personal invitations
I even designed a much appreciated birthday card for my child! This means that you can impress your friends and near and dear ones with personalized cards on special occasions. Christmas and New Year cards are effortless and beautiful, with splendid stock images.
And, if you're looking to create the most memorable wedding invitation, that is possible too. There are millions of photos and graphic designs to choose from, so you just have to select the best one for you. 
Social media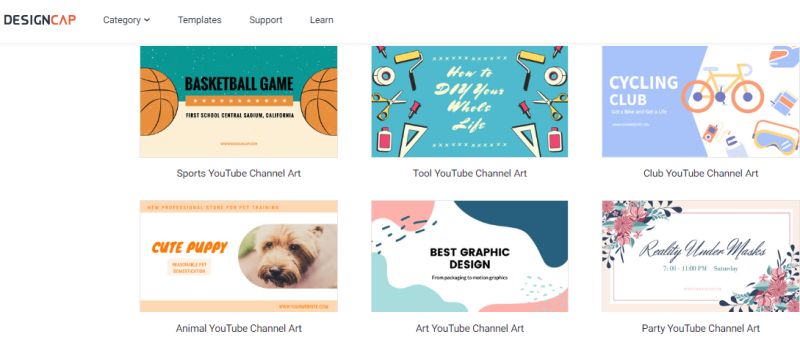 Image Source : designcap.com
Your corporate and individual presence on social media is essential to bring your focus to the notice of your customers. It will be easy to 'go viral' if you have the right images which are attractive, appealing, convey your message and are simply outstanding.
Create YouTube Banners, Thumbnails, Instagram posts and Facebook covers, Pinterest Graphic, Tumblr posts, with the social media specific templates on this site. 
DesignCap is affordable
One of the major plus points about DesignCap that I discovered was that it is an amazingly low cost resource. This is very helpful if you want your graphics and designs to have the professional touch, but do not have the budget to hire a professional designer or design agency.
For just a few dollars a month, a far cry from the big amounts you would have to pay to professionals, you can design powerful graphics to make an impact on your customers, thus increasing your presence, visibility and saleability.