Running a business requires many tools to suit your various needs of project management, file management, billing/invoicing, CRM, marketing via emails, client portals and more. Separate tools for all of these functionalities throws up the challenge of managing them and getting them to work together.
Besides you have to pay for all of the tools and the monthly fees add up to a big chunk. What if, you could have just one dashboard and one tool which takes care of all your business specific needs? SuiteDash is the tool which offers to systemize your business at one place, conserving your energy, time and money. Here is my two cents about SuiteDash, as the perfect tool you need to organize and use your valuable data to generate maximum profit.
SuiteDash: The All in One dashboard for your business
Image Source : suitedash.com
Like other business owners, I was using many different types of softwares and tools to keep track of various projects, clients and solutions. It was a challenging task to keep all the data updated in all the business tools, and an unnecessary waste of time. Time, which I could utilize in creating profitable solutions for my clients and me.
So, whether you are just migrating your business online, or you already use various software tools, you would find SuiteDash a hassle-free experience to keep track of all your data.
I came across SuiteDash and found it could run my entire business in only one dashboard. SuiteDash allows you to integrate all your projects and invoices seamlessly, along with the email campaigns that you use for the marketing of different clients. You can easily migrate the information and share the information from one section to the other.
It works equally well on mobile platform too, as an app you can download. Thus, your clients can access their information and data at any time they want, via their mobile phones.
This highly automated, fully integrated secure platform can be accessed with just one monthly fee. The all-in-one software platform has been very helpful to me in my business, as I no longer have to waste my time in keeping all the software updated separately, nor do I have to worry about the monthly payments. In one single payment, and one login, I and my colleagues can access all the data relevant to our work.
Whether you're a one man army or a team of 100, SuiteDash can be scaled up to meet your business needs, even for large enterprises with more than a 1000 people. 
Easy Project Management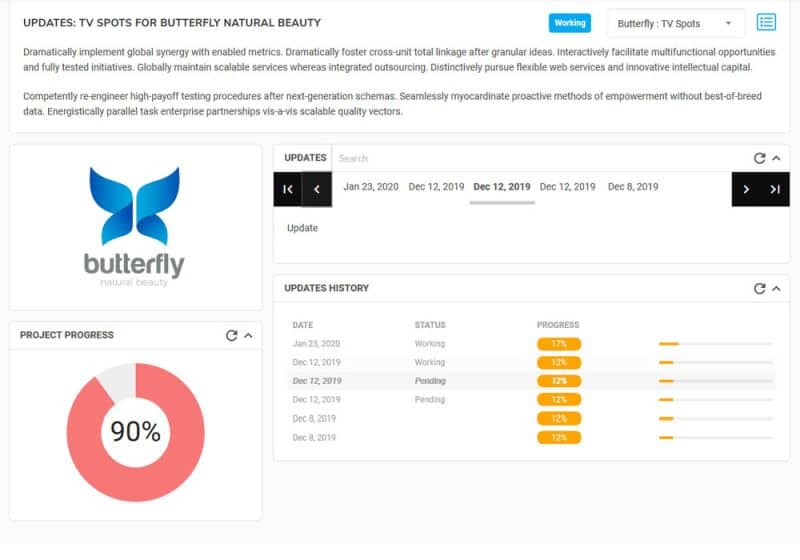 Image Source : suitedash.com
I found the module for project management very effective. With it, I have been able to manage the tasks and team members centrally, and view the progress. Project management is a critical area of any business, to meet business deadlines and fulfill the client's brief. SuiteDash's offering is at a very reasonable price, and comes with the assurance of the security of sensitive corporate data.
Security is paramount when you put your corporate data out on the web, and SuiteDash's security is top-notch.
Some project management software can sometimes be difficult to integrate with your other business softwares, they may not be compatible with the ones you are already using. Sometimes, as you might have experienced earlier while integrating project management tools, one of your crucial, much used systems become obsolete, due to compatibility issues. This means you and your teams have to start from scratch. But as SuiteDash is all in one software, you no longer have to worry about compatibility.
Most web based project management software start out cheap, but the cost increases with the scaling up of projects. The ownership cost tends to become quite high, and you may be in the unenviable spot of being caught between a rock and a hard place. What I mean is, you do need the software, but the cost is too much to continue using it. You have to consider the additional cost of migration and installation too.
The solution is to use SuiteDash, which offers the same functionality, but at a much reduced cost. 
Completely customizable environment
Image matters. You have carefully built your brand/brand image, by which you are known to your clients. It is vital that your brand is reflected in the same way as it has always done to your clients, to maintain your image. With SuiteDash, you can customize the environment with your company's branding. Your brand's colors can be used on the menus, the company logo can be present in the login page available to the client, and even the URL can be presented in a manner which resonates with your brand.
The feature I liked best was the Custom Domain feature, which allows you to rebrand the default app.SuiteDash.com URL to the subdomain of your own site. This incredible feature allows you to setup the clients.mydomain.com as the go-to link for all the users in your SuiteDash installation, including your clients. This can be combined with the rest of the customizable tools, and you can create your own company specific dashboard.
The tiniest details to the biggest, go to create a professional, branded look, which can strengthen the presence of your brand in your clients' memory. Your clients will definitely appreciate your customized site, which you get for a fraction of the price, compared to other branding solutions. 
Real time communication improves productivity and deliverables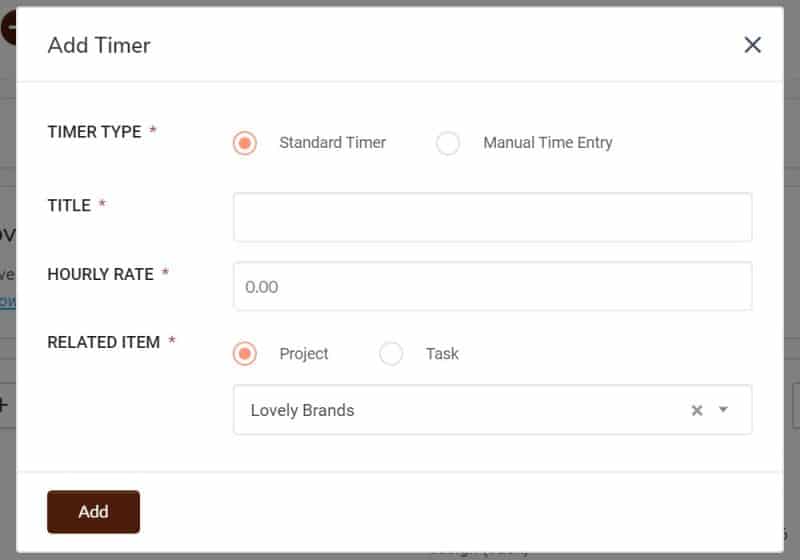 Image Source : suitedash.com
Another feature of SuiteDash which stood out to me, was that I could seamlessly communicate with my team as well as my clients in real time. Flawless communication is the cornerstone of every business, which you well know.
With SuiteDash, you are able to get your point across to your teams, staff members, associates and clients, in real time, thus making sure that the correct product is being developed by your company. All of the communication, such as private or group messages is secure and private. 
Integration with third party apps
Integration with Zapier and Quickbooks Online allow you to send emails to all your contacts instantly and create and follow up on estimates/bills. With authorize.net, Paypal and Braintree, your clients can choose to pay you in the mode they prefer. Imagine this – you login to your SuiteDash account, calculate and create and track the invoice, and receive the payment from the same software – absolutely hassle free! 
Value for money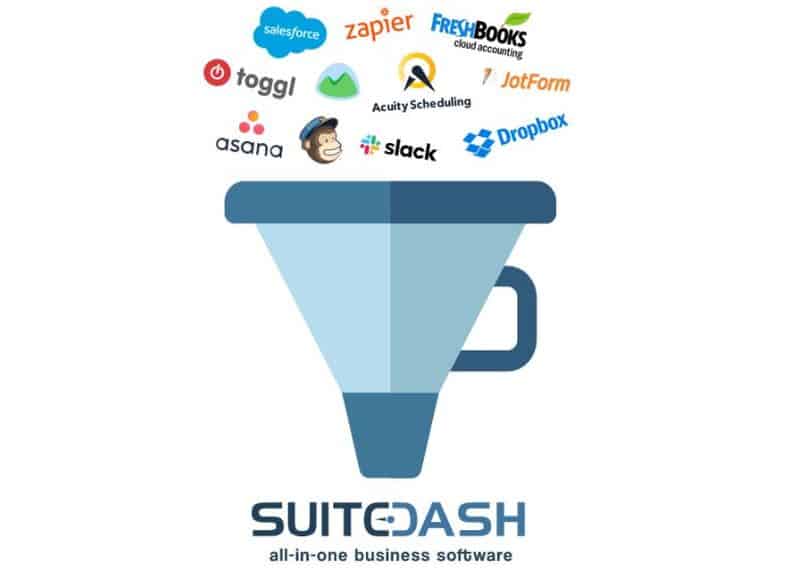 Image Source : suitedash.com
All of the features mentioned above are reason enough to say that SuiteDash is value for money. One more aspect which is vital to your business profitability is the time spent on a particular project. If you do not bill for the time that was spent on developing the project, you will be billing much less than you should.
The time-tracking software of SuiteDash, your teams can track the actual amount of time required to complete the project, and add to the billable hours. Sometimes, projects tend to drag on, with unnecessary changes and additions, but this can be avoided by billing all the hours.
With SuiteDash, you don't have to spend time and energy on learning how to use different software, and integrating them. At a reasonable cost monthly, you get access to the most useful and powerful features for your business. To my mind, it is an investment which you will not regret!