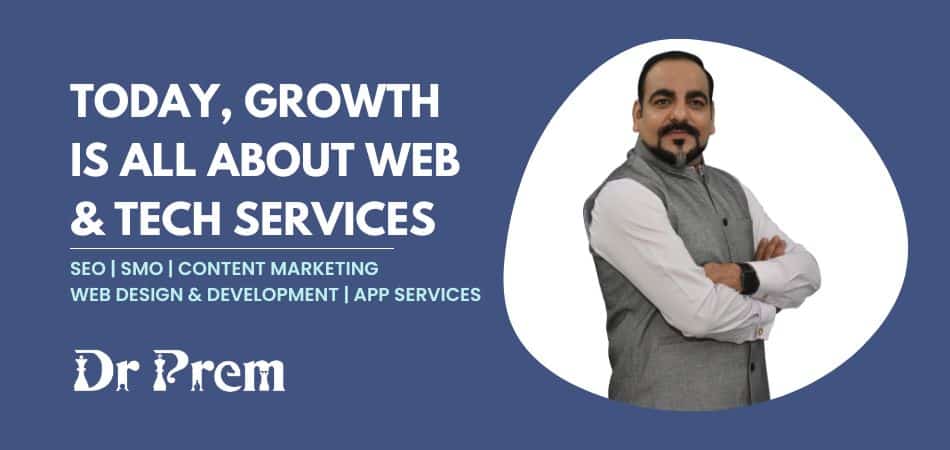 Are you one of those people who keeps a lot of tabs open while working or studying? Your research might demand that you have to browse through numerous sites to find relevant information. Some people listen to music while working on something, and some watch shows in between for breaks. Juggling all the tabs hampers your thought and sometimes you have to click on quite a few of them to find the right one. With Tab Extend, you can group similar tabs into different groups, name them accordingly and find any tab you want with a click.
What is tab Extend?
Image Source : tabextend.com
Tab Extend is a tab manager, and extension which you can add to your Chrome, Brave or Edge browser. It is available for a free trial, and all the features are offered in the free trial. If you find it useful, then you can upgrade it for just $6 a month.
·        Free trial features
As mentioned before, you get all the features, up to 30 tabs saves, for an unlimited time and you don't even have to create an account.
·        Pro plan features
The Pro plan for 6 dollars a month is a bargain, as you get unlimited numbers of saves, all the features, multiple workspaces and daily backups. You would be able to save as many tabs as you want for future reference under different groups, and access all your tabs from different devices. There are offers and discounts if you decide to pay annually, which makes this extension even cheaper.
·        Visual organization
When all the tabs are located in their respective groups, your screen looks tidier and you save time in finding exactly what you want. Tab extend can help you in managing your project as well, as you can save your research in the various heads so you have your entire project lined up in front of you. 
A quick run-through of the features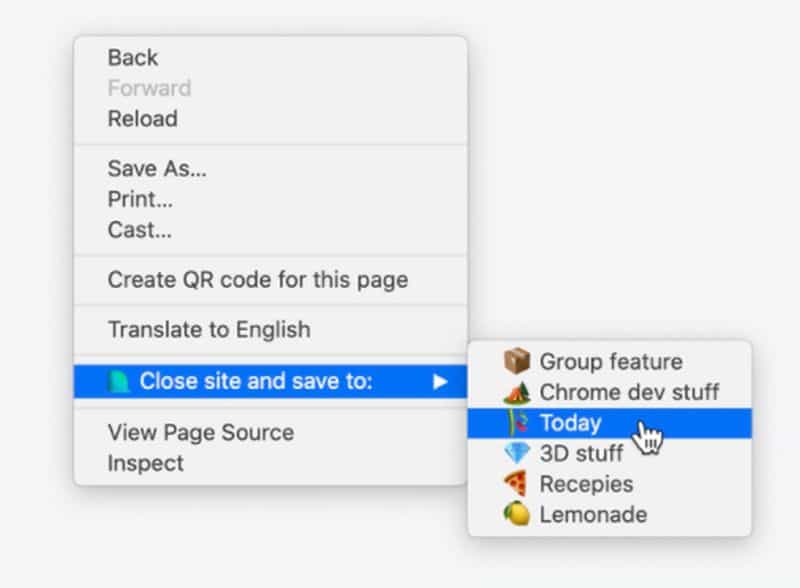 Image Source : tabextend.com
·        Manage tabs
You can save, close as well as open groups of your tab, and drag and drop or just right click any page to save it. This is the most important feature of Tab extend as you can manage all your sites/tabs with this feature. After installation, you can choose your platform, Windows or MacOS, and create an account.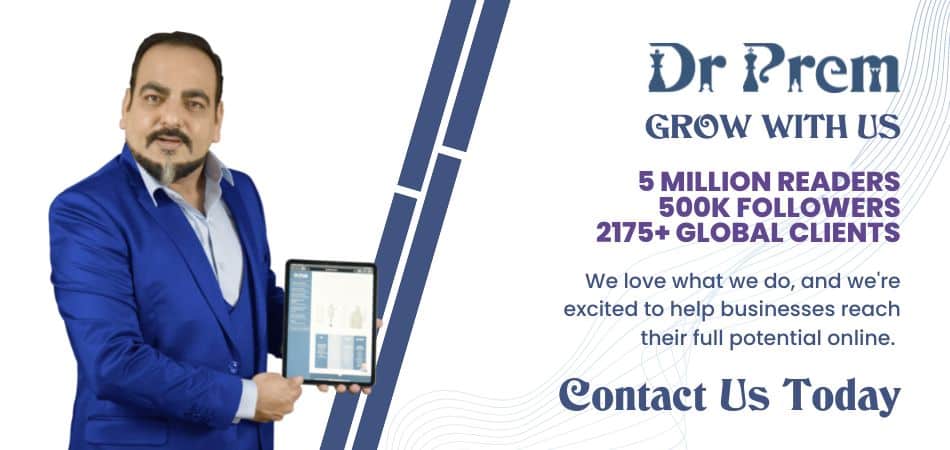 You can access your account and thus your data from any device including your phone by going to the tab extend site and signing in. Save the website on your homescreen in your phone and use it as a progressive web app (PWA) for quick access. If your phone uses the iOS platform, then you can use safari, tap the share button, scroll down and choose 'Add to homescreen'. Android phone users can open Chrome and choose 'Add to homescreen' for quick access.
·        Notes and to-do lists
Write notes, add colors to color code them if you want, add emojis, and turn your notes into to-do items. This feature helps to make your work efficient, and you will never forget any of your ideas again.
·        Organize
Rearrange all your tabs into different categories, groups and workspaces. This brings order into your work and you can systematically finish your work on time. Whether you are a freelance artist, writer or corporate executive, you will find tab extend a welcome extension to boost your productivity.
·        Search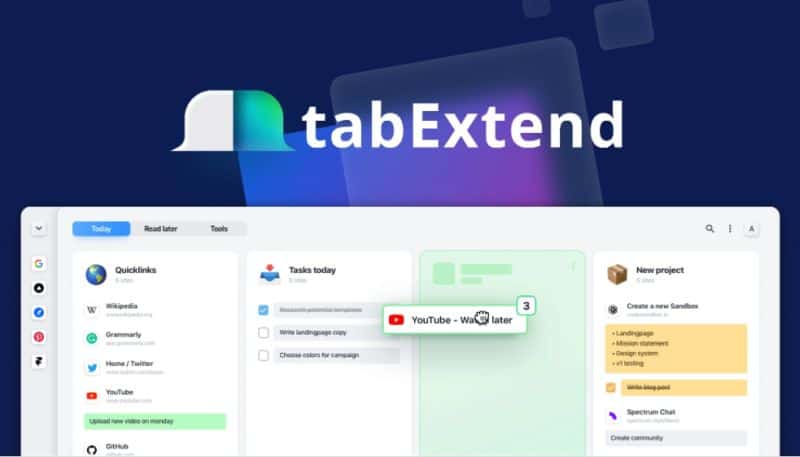 Image Source : tabextend.com
The search modal is a great feature as you can find what you want easily and quickly.
·        Top sites and bookmarks
There are some sites which you regularly use and visit often. These top sites and bookmarked sites can be clubbed together in a group. This saves you the time to open them everyday. All you have to do is go to the group and click on the link.
·        Themes
Choose from the dark-mode, light-mode and auto-dark/light-mode. Every person has his or her own as to how bright or dark the screen should be. The theme features gives you the freedom to choose the mode you want.
·        Share
Tab extend gives you the option to share workspaces publicly or privately with others. This is one of the top reasons for the popularity of this extension as you can easily share your project with your team members and team leader. This feature is quite useful for students working on assignments together as they can keep themselves up to date and work together. It is useful for people of all professions who need to work with others. 
Upcoming features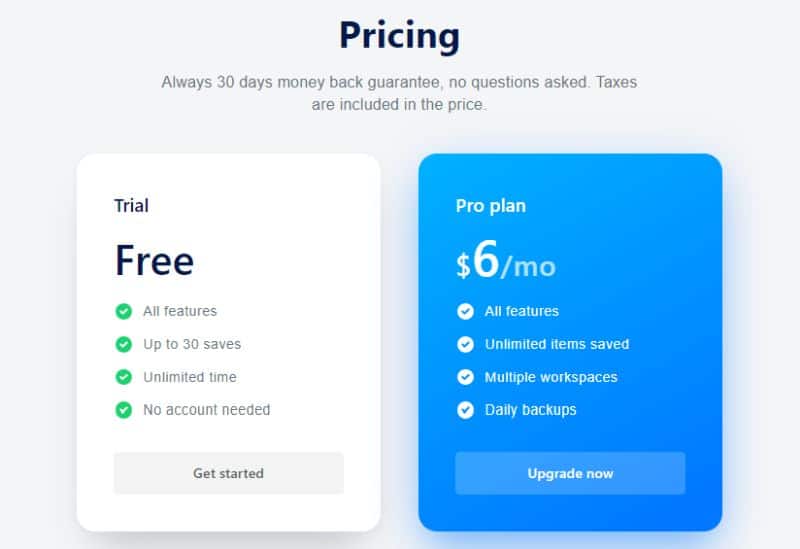 Image Source : tabextend.com
·        Native mobile app
The developers are currently working on a full native mobile app which will be released in the Play store and App store.
·        Copy paste board
It's an in-site popover board with options to save tabs and reach your notes.
Tab extend seems to be a good option to manage tabs saving your time and giving a clear picture of your work thus boosting the amount of work you get done. You could try out the trial or go for the Pro plan as it could be a good tool for research and project management.