If English is not your mother tongue, then it might be difficult to learn the correct pronunciation. You can learn how to write it well from books, but to have a globally understood accent is tough to gain from books. ELSA Speak is an app designed to help users attain the neutral American accent. All you have to do is download the app and start practicing with your virtual pronunciation coach.
Why is correct English pronunciation important?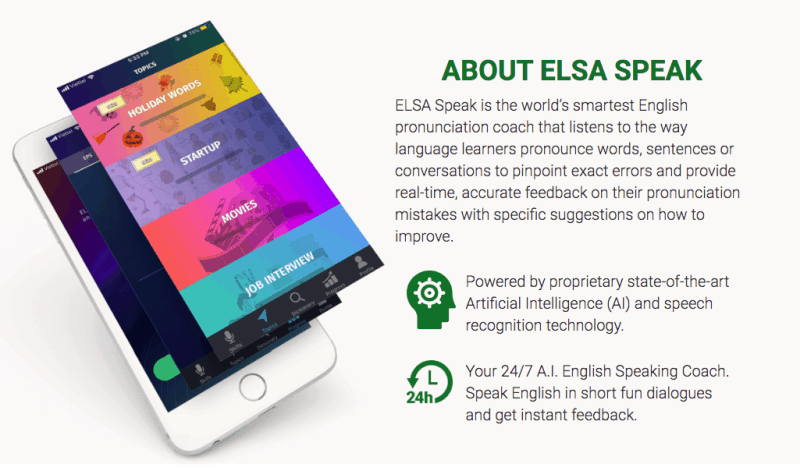 Image Source : elsaspeak.com
Correct pronunciation promotes communication between people. The world is a 'small world' now, with technology and the internet bringing people closer. There is a vast opportunity to further your career, business, research and learning opportunities in some of the best companies and schools of the world, if you have great spoken English skills. 
ELSA can help students clear tests such as IELTS and professionals to further their career in any country of choice, as they gain confidence and knowledge.
The accent matters
The neutral American accent which is taught by ELSA Speak app, can be understood anywhere in the world, thus transforming you into a great communicator. Most of the non-native English speaking world carry their accents into English, and sometimes this hinders understanding. To overcome this, being proficient in the worldwide accepted American accent helps to get your point across to native English speakers, as well as others. 
Improve your English speaking ability with ELSA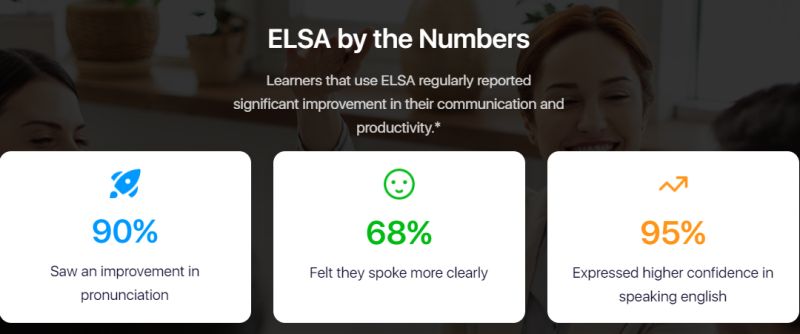 Image Source : elsaspeak.com
The dictionary feature which has images also teaches the meaning of the words you are speaking. This helps the millions of students struggling to speak in English. According to statistics, 1 in 3 students struggle to speak the language and many go for years learning the theory but not being able to converse in it.
With the English Language Speaking Assistant ELSA, you can complement the traditional methods of learning English. The app records what you say and gives tips for improvement, with real-time feedback. 
Learning with games
Many teachers and schools have started using this app as students have the flexibility to learn pronunciation through the fun game format of the app. Pronunciation is taught via games that address 120+ topics.
All the important speaking skills are covered – pronunciation, fluency, word stress, listening, intonation and contextual vocabulary. As mentioned before, an IELTS speaking score predictor helps students prepare them for their future. 
Multi-platform compatibility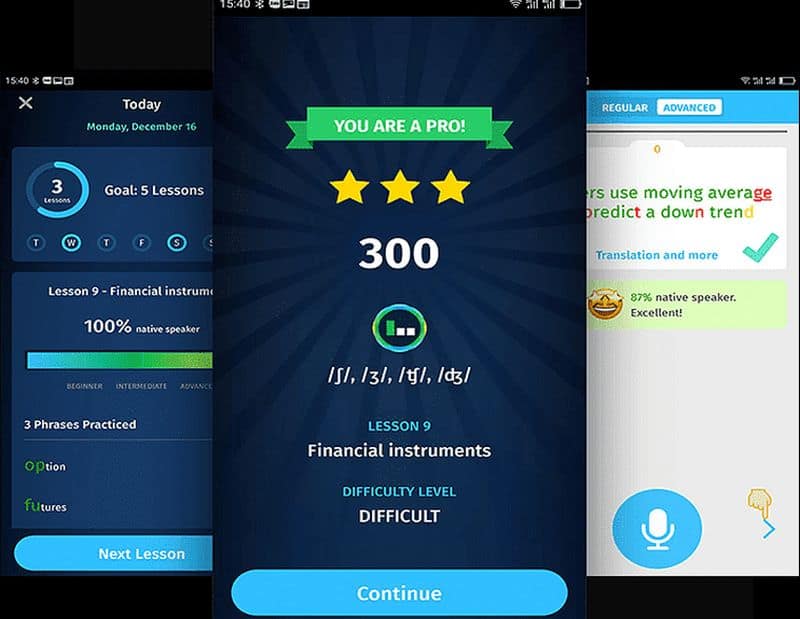 Image Source : elsaspeak.com
ELSA Speak app can be downloaded from the App Store for iPhone users and Google Play Store for users who have Android phones. This has broadened the reach of the app, as students and professionals can use any type of mobile phone to learn. 
Features
Instant feedback, ELSA score, Interactive Dictionary, Videos, Community and many other features improve your English speaking skills. 
Pricing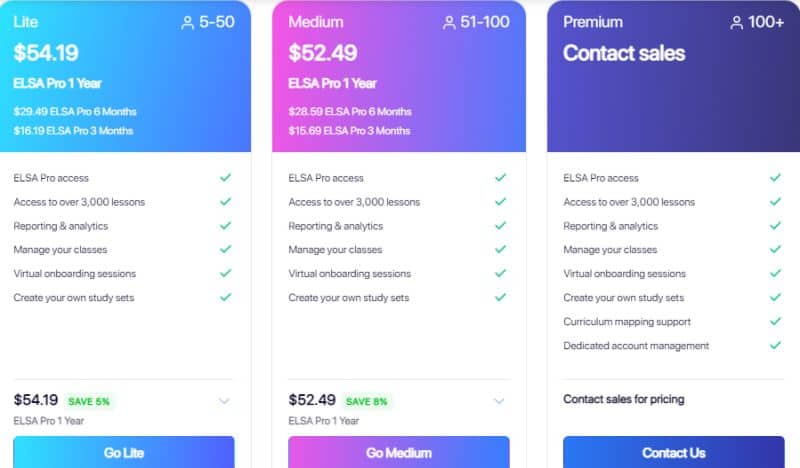 Image Source : elsaspeak.com
The app is available for a free trial for 7 days from this exclusive link: https://bit.ly/ELSAxDrPrem
and if you are interested to become a lifetime member, then through this exclusive link from our website, you will get 80% discount for LIfetime membership and 40% off for 1 year membership, which are actually quite good deals : https://elsaspeak.com/inf/drprem/
There are plans for individuals, schools and organizations. Schools and organizations can get in touch with the ELSA support team and explain their needs. The team works out customized and personalized payment solutions and their linguists help to create the best  pronunciation learning lessons. 
What do you get when you become a member of ELSA?
For business: There are three plans for companies:
LITE:  Gives access to ELSA Pro, 3000 lessons, reporting and analytics, for 5 to 30 employees, which is perfect for small companies. 
Medium: For 51 to 100 employees/users, you get Employee English Testing Service, Virtual onboarding sessions, ELSA Pro access, 3000+ lessons and real-time reporting and analytics. 
Enterprise: For more than 100 employees, a quote will be worked out for you with all the features as in the Medium Plan, with additional Dedicated Account Management services.
For Schools: The plan for schools are LITE, Medium, and Premium. For the Premium plan for over 100 students, schools can create their own study sets, get curriculum mapping support, and dedicated account management. Schools which want to tailor the content according to their syllabus can do so with the Premium plan. This option has helped several schools during the pandemic time, as students were (and in some countries still are) unable to go to school.
How can ELSA Speak help to be fluent in English as second language?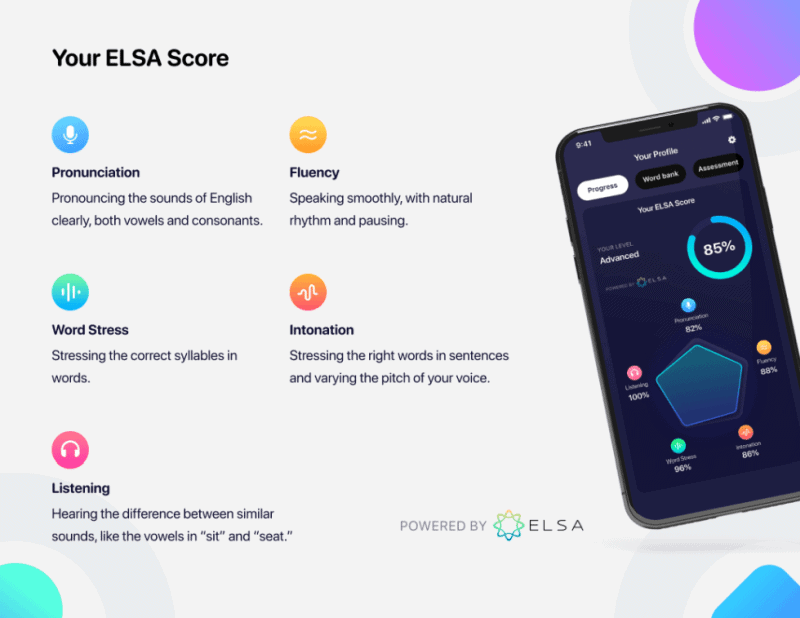 Image Source : elsaspeak.com
Students and professionals can download the app, and keep learning as much as they want in their own time. As it is not just pronunciation that is focused on, meanings of words, contextual conversation, common idioms and more are taught in an engaging manner, learners can choose their lessons and keep practising till they are fluent in the language.
English is the primary mode of communication for numerous schools, colleges and organizations all over the world, so being a good English speaker facilitates many opportunities in education and professions. ELSA Speak app seems to be a good option to learn English and be part of the 1.5 billion community of English speaking people.