English is the world's most widely spoken language with 1.5 billion speakers, and over 1 billion speakers are non-native or learn English as a second language, according to the World Economic Forum. ELSA is an AI powered app, designed to help the 1 billion speakers improve their English pronunciation. Correct pronunciation inspires confidence in clients, helping you get more global business and generate more revenue.
Let's take a closer look at this app:
What is the ELSA app?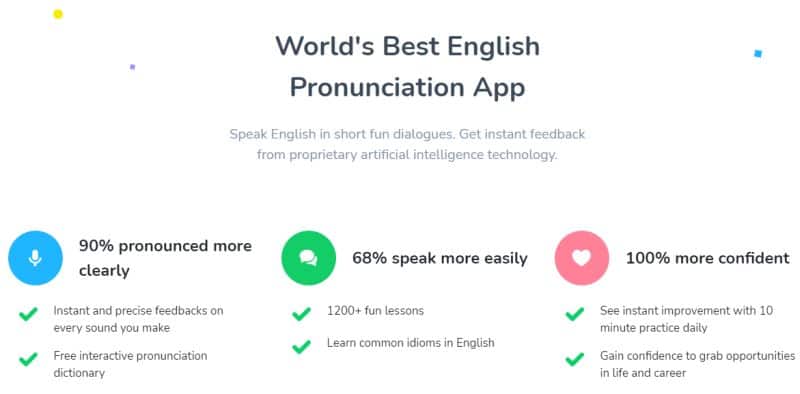 Image Source : elsaspeak.com
ELSA is an app that you can download to learn to speak English correctly, fluently and confidently. The lessons are in the form of dialogues which help you understand how to reply or conduct a conversation, for business or personal reasons. The accent taught is the globally used neutral American accent, using advanced speech recognition technology.
This opens up your world, as you will be able to communicate clearly with millions of other English speakers and approach or collaborate with businesses on a global scale. 
ELSA app ranks in the top 5 AI apps, and its proprietary speech recognition tech is able to accurately point out what exactly learners need to improve on, from individual sounds, intonation and fluency.
Practice in your own time
The advantage of having a virtual teacher is that you can practice on your own time, whenever you have a little free time. You do not have to shift your schedule to work on your pronunciation. The app states that just 10 minutes of practice a day is enough, and as it has been downloaded approximately 4 million times, users have found it to be useful.
Features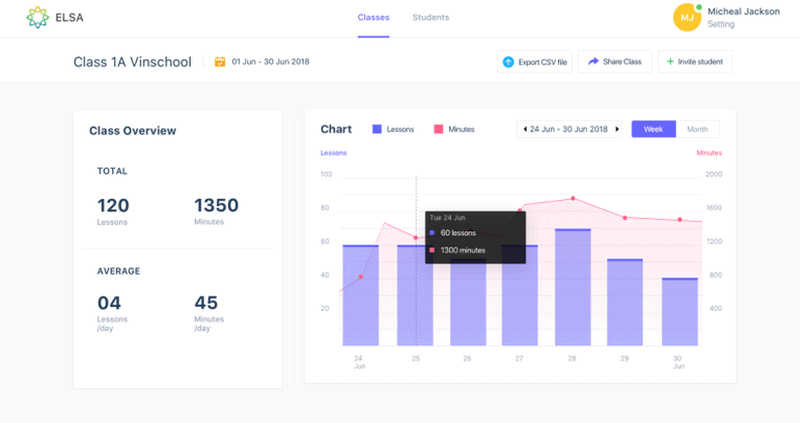 Image Source : elsaspeak.com
Instant, precise feedback
The app generates instant feedback on every sound that you make when you speak the lessons. You will immediately get to know how much you need to improve and thus be motivated to keep practising till you get it 100% correct! 
The app records the phrases and words that you find difficult, so that you can go back to them later. You can choose the sounds and skills you are interested in. ELSA allows numerous attempts till you learn the right sound.
Videos to help pronounce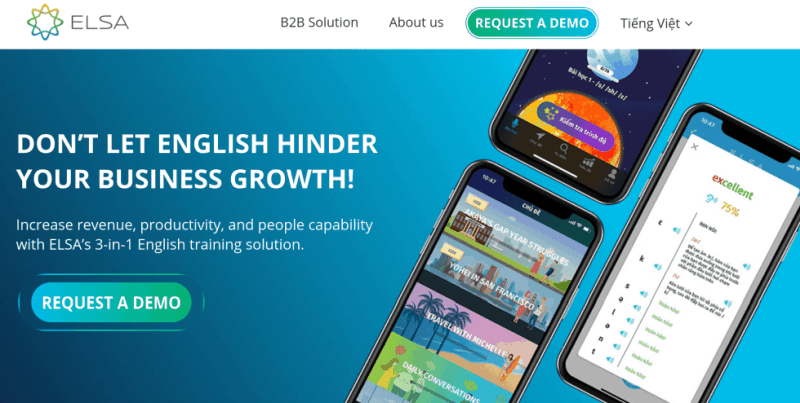 Image Source : elsaspeak.com
It is vital to know how your mouth shapes in order to correctly pronounce a word or sound. Just listening is not enough, so the video feature is quite useful as it teaches you the mouth movements for the sounds. With daily practice, you can improve considerably and make a good impression on your associates.
Learning made easy through games
The app makes learning fun and easy through its gamefied model. Play different games and learn to distinguish between sounds and pick up all essential accent skills.
ELSA score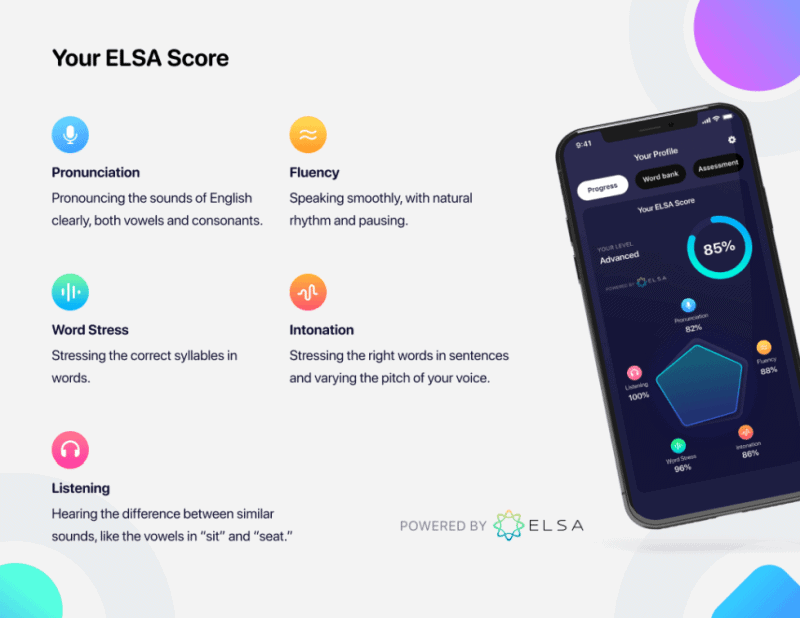 Image Source : elsaspeak.com
The ELSA Score innovation assesses your pronunciation in a holistic manner, not just the phonetic sound. The real-time feedback measures your Segmental skills, (pronouncing the individual phonemes), Prosodic skills (including fluency, word stress and intonation) and Listening skill (teaching the ability to hear and understand the difference between two similar sounding phonemes).
ELSA Score has helped millions of users to vastly improve their pronunciation skills, according to the app's site, using the app's personalized lesson plans.
Interactive pronunciation dictionary
The pronunciation dictionary has definitions, pictures as well as example sentences to explain words. You just have to type in what you want to say and the app will give the pronunciation for the phrase. This is a useful feature when you have to make a presentation to clients.
Learn common idioms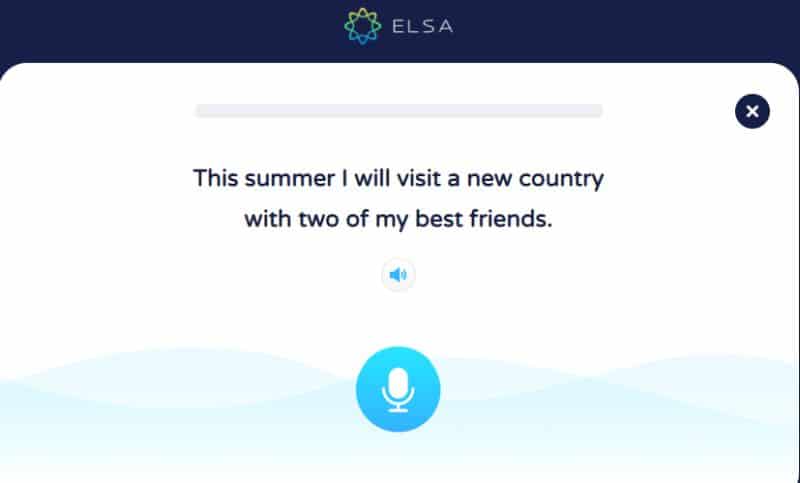 Image Source : elsaspeak.com
Things can get a little embarrassing if one misunderstands the meaning or nuances of idioms. With ELSA, you will be able to understand and use idioms appropriately, and improve your grip of the English language. The vast range of topics from Daily conversation, work as well as career can help to improve fluency and vocabulary.
Pricing
The pricing is quite reasonable, making it accessible to millions of people who want to speak correctly.
If you want to take a free 7 days trials, just click on this link:  https://bit.ly/ELSAxDrPrem
For a special discount of 80% for Lifetime membership and 40% discount for 1 year membership, click on this link and enjoy the benefits:  https://elsaspeak.com/inf/drprem/
If you become a member, you will get access to ELSA dictionary, constantly updated lessons numbering over 3,000.
ELSA Speak for Business/Organizations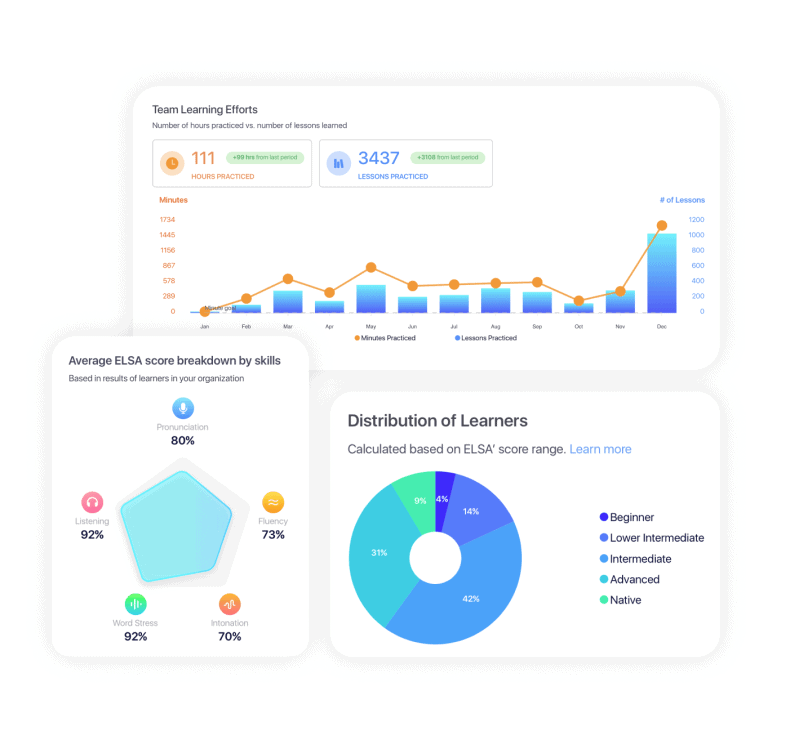 Image Source : elsaspeak.com
ELSA's business oriented employee training program is geared toward improving employee English speaking proficiency leading to better business outcomes. The LITE, Medium, ELSA Pro Access, and Enterprise plan tailors content for employees. The support team of ELSA determines the price according to your needs. 
ELSA develops not just pronunciation but boosts confidence in you and your teams, as they learn how to speak English for casual as well as formal meeting environments. With this app, you can hone your English speaking skills and achieve your career and business goals.