The working environment of an office plays a big role in determining the success of the business. Your employees must work in harmony to help you achieve your goals. Synergy is the capability of two or more people to combine their efforts harmoniously to achieve better results without wasting business resources needlessly. Team work and mutual understanding are the foundation of a synergistic working environment. Matured and professional individuals must learn how to maintain synergistic balance between their personal and professional lives. Creating a synergistic working environment or maintaining synergy in a team is a very tough challenge. In a team the members has to be chosen in such a way that they can combine their efforts to get maximum work done in the least possible time. Synergy between the different departments of a corporate organization can help in increasing the rate of production. The management executives looking after different branches of an organization can combine their skills to enhance the all over functionality of the company. Synergy is the key to success in the modern corporate world.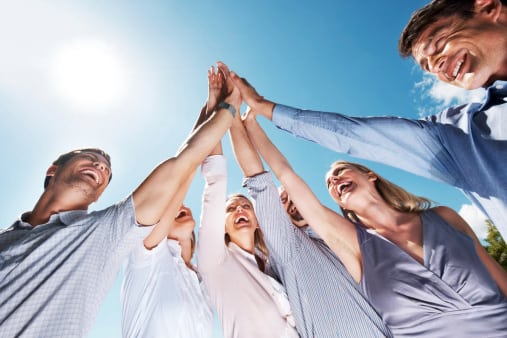 How to achieve synergy in career?
To work in a synergistic manner you must keep on learning new things about your industry and honing your essential skills. Good communication skills are necessary for maintaining synergy in your career and life. Never neglect your personal needs for relaxation or exercise. Read interesting things and get involved into some physical activity during your free time. You can start learning a new dance form or play a sport. Team up with people who have same goals and attitude towards life. This way your efforts will be complemented by theirs.
How to create a synergistic working environment?
To create a synergistic working environment you have to first evaluate your employees. Find out their strengths and weaknesses. Also try to understand their nature and temperament. This will help you to divide them in groups. In a team the attitude and skills of the workers should complement each other. Announce incentives for your employees and motivate them to work harder for the company's goals.  If all the workers are working harmoniously for achieving the same goals then synergy will be created very naturally. There should be enough open space for your employees to meet and compare notes with each other.