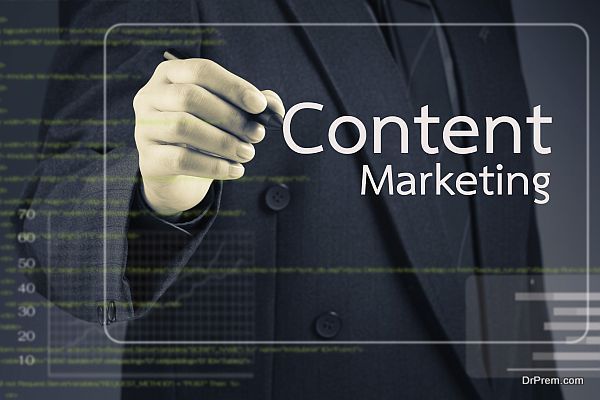 Good content itself is a wonderful SEO strategy. When you create informative and well written content and use relevant and searchable long tail keywords then search engines like Google naturally give you a high ranking. Google's motto is to offer extraordinary user experience and that's why it analyzes content.
Good content is priceless and it can win millions of hearts. As content is so important for lead generation, reputation building and brand image development you cannot take risks with content marketing. Sometimes even experienced team of digital marketers makes severe content marketing mistakes. Learn to avoid content marketing mistakes for the sake of your online image.
How does content actually help your business?
Content is the way of connecting and communicating with your target audience and creating a niche for your brand. The age of keyword stuffed, thin content is now over. To make a virtual space for your business and earn respect from your prospective customers you will need to offer something extra. Infographics, high quality articles and viral videos can help in getting more leads through thousands of social media shares and generate back links.
Good content establishes you as trustworthy and helps the customers in relying on you. Content should be directed at addressing the problems of your prospective customers and it should offer ideas and solutions along with information.
The common content marketing mistakes and a desire to gain more with less effort can lead to disastrous effect. Once the readers feel cheated, bored or disgusted by your content they will, in all probabilities, stop visiting your website and unlike your Facebook page.
Not writing your goals
The ultimate goal is to increase the sales figure and earn more profit from your online business. However, you need to write down the goals you want to achieve through content marketing. Measurable and precise goals help in generating high quality content. Being clear about the goals help you create content focused towards achieving those goals. Measuring the performance of your content and properly distributing it using social media platforms is also necessary.
Not knowing your audience
Often content marketers make the mistake of creating content that no one wants. You may think your content is good but what if no one is interested in reading it. Conduct thorough market research and find out the mindset of your target audience. Divide the target audience in smaller segment according to their lifestyle, spending habits, income, age and other details. This will help you in creating targeted content for each of these groups. In depth understanding of the needs of your target audience will help you in giving them solutions in the form of information, tips or how-to articles.
Don't ignore SEO

It is true that good content gets shared hundreds of times in social media platforms but if you ignore SEO principles then people will not come across your content. Even well written content requires the support of SEO to grab the attention of readers before it becomes viral. Use popular and relevant keywords to get a high ranking in Google search results.
Don't choose back hand methods but lead your readers to you're your webpage by adding back links. Also, don't neglect the importance of sharing your content on all the popular social media channels. Find out when most members of your target audience comes online and schedule social media posts accordingly.
Small companies and big enterprises both make content marketing mistakes that cost them clients and money. Enhance your understanding of your target audience and create small, achievable goals.