There are many different brands available in the market. On the surface, all these brands seem to exist together in absolute harmony, side by side. However, on closer inspection, it is seen that there is present an underlying current of hostility, which runs throughout all the various brands, and they are engaged in a fierce competition to try to outdo each other constantly. The necessity of actions is quite understandable because for a particular brand to succeed in the crowded market place of today, it must provide better value than its competitors provide and promote itself in a manner, which is sure to attract the public eye. This is the only way that it is capable of towering above the rest of the competition.
This sort of brand differentiation is one of the primary causes why major companies are turning to Corporate Social Responsibility or CSR. Many companies were capable of finding their voice and integrating the values of the company into the main business framework through the medium of CSR.
Role of CSR in Brand Differentiation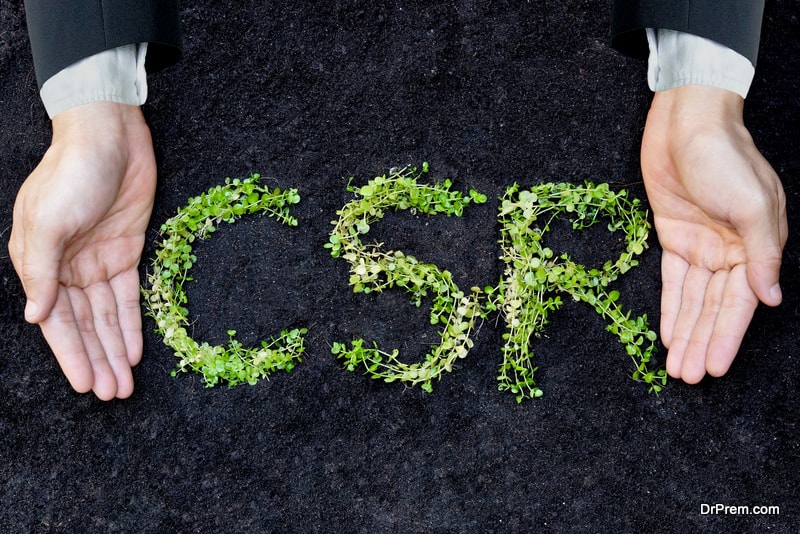 The use of Corporate Social Responsibility has become quite common in today's world. The program of CSR, if executed in line with the overall business approach of the company along with a steady objective of giving back to society, will demonstrate its effectiveness in improving the reputation of the brand as well as warranting a high opinion among the masses. To know more about how you can improve the online reputation management of your brand, read the later section of this article.
Why are numerous companies employing CSR tactics?
Many companies are employing CSR tactics in order to gain that extra edge which will help them win over the public. It has been noticed that customer loyalty, largely, is built upon a solid foundation of unique ethical values, which, in turn, are honed by CSR. A number of brands have been benefitted from developing, and consequently maintaining, a status for best practice and reliability. Focusing on these two areas of growth is bound to help generate some point of difference.
As the number of brands making use of CSR methods increases, it is becoming harder to differentiate a particular brand as can been seen from the case of the Cola Wars which has been running for decades. Both soft drink companies have adopted similar yet varied approaches to CSR. However, it can be understood clearly that CSR is not just a passing fad by analyzing the diminishing returns on brand differentiation.
Negative Impact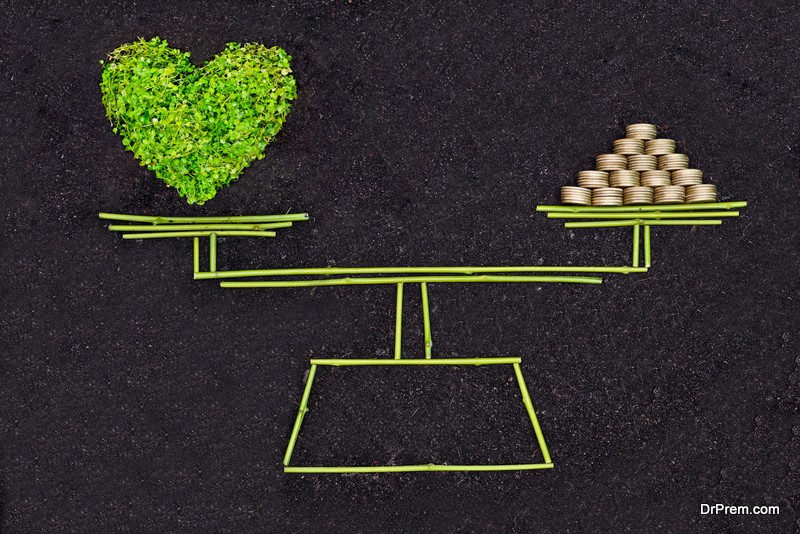 Some critics are of the opinion that Corporate Social Responsibility is being misused by a number of corporations for their own ulterior motives. It is very important to note that under no circumstances should the program of CSR be noticeably exploited for purposes related to financial gain. This is mainly because charges of greenwashing or cynicism are extremely harmful to a company. These accusations can effectively tarnish the respectable corporate image that a brand has worked so hard to build up over a long period. Thus, it is better for a brand to have no kind of CSR policy at all than to be faced with such accusations.
Ways to enhance your brand image through online reputation management
Your business has an online presence; but have you thought how your existing or potential customers perceive it? Did you ever think of your online reputation management; and how it affects your brand image? Perhaps yes. Following traditional marketing concepts, this may seem somewhat similar to brand management.
In the current perspective, millions are digitally connected 24X7X365 days and online social media, are initiating conversations now and then on every matter. Today, hardly any business can afford to overlook the importance of online reputation. Online reputation management is not confined to crisis response or handling negative reviews. It is a continuous process to be executed through well-crafted plans and proper monitoring.
What is important in online reputation management?
"No matter how strong your products, they are only as good as buyers think are" – Mr. Whatman.  What others see and say of you? Here lies your reputation. Your reputation hasn't been built accidentally but through a long process of customer experiences and their feedback reflecting the degree of likeability to your products and services.
Through digital media, if a good review can reach millions in no time a bad review can do the same as well.  Human psychology often gives more importance to negative reviews, which can affect your brand image if not addressed properly. From the business perspective, it also helps in enhancing the products, plugging the loopholes if any.
What is a reputation management plan and how can we implement it?
Reputation management plan helps you to control and improve the customers' perception of your brand. With so many people with different perceptions are engaged in online conversation, it may seem tough to execute the plan.
Few smart steps to manage your online reputation:
Remove the irrelevant or unwanted reviews
Use review request software to generate new reviews
Responding to your customers' reviews
Pitching your company products
Monitoring bad reviews and taking quick steps for damage control
Removing damaging content from Google's indexing process.
For a long-standing online reputation, you need an effective reputation management plan to market your brand. You can execute this in five steps and two strong principles –  monitoring and response.
Step 1: Monitoring the reputation:
Build a listening strategy. What are others saying about your brand?  Where is the presence of your brand? Do people talk of you in forums, social media or only in review sites? Are you aware of your customers' online presence?  It is very important to track and monitor these aspects carefully.
Step 2: Plan a response strategy:
It is good that people are talking about your brand. But how do you respond to them? Who will track the comments and reviews? How to decide the right time to respond? What position your company should take in responding to certain issues? Most importantly, who will shoulder the responsibility of responding? Will it be a company spokesperson or a marketing person? These need advance planning.
Step 3: Handling negative comments:
This is the most sensitive part of online reputation management. The real challenge in upholding your brand image lies in smart dealing of negative comments. Brushing them off would not help.
A proper response either in public or private helps in building transparency between the business and customer. A client poll reports that brands can win 80% of unhappy customers through proper response to negative comments.
Step 4: Capitalize the positive:
Online reputation management depends largely on positive reviews, which certainly enhances your brand image. It is not only wise to reward customers for positive remarks but should encourage others to follow the same.
Very few customers generate online content through reviews. A large fraction of customers depends on other's reviews. Therefore, you need to create strategies to generate positive reviews either by asking customer feedback or by sharing great content through images and videos. This will help to create an impressive image in the customers' minds.
Step 5: Following up and quantifying the results:
Did you check your follow up activities in response to a customer's feedback? Could it satisfy your customer? There are numerous similar activities that you should fulfill to drive in the results of your online reputation management plan. You can measure your progress by tracking the returning customers and the improvement in customer ratings.
Managing social media reputation and its importance:
Social media are open platforms allowing customers to voice their opinions freely. Today, social media reputation management has become a key marketing strategy.
Surveys reveal:
52% of companies report that social media has helped in increasing their sales and revenue.
58% of customers are likely to share positive reviews on social media platforms, which also help in building trust among the audience.
72% of consumers trust a brand after going through positive customer reviews.
Social media also accounts for 34.5% of customer care and support base.
Managing social media reputation is the process of building your social media presence. You can do this by monitoring social media posts. Engaging in conversation with your existing and potential customers to enhance your overall brand image also helps.
Widely used social media platforms like Facebook, Twitter etc. give you the opportunity to listen from where you can further build your products and services. Your way of handling social media also affects your personal social media reputation especially if you are the CEO of the company.  Social media reputation management also helps in improving your Google search rankings especially when somebody searches your name online.
This too needs specific planning which can be simplified into the following 5 steps:
Understand the factors that require monitoring. This includes your company name, products and services, top-level employees, your competitors, and your business related keywords.
Connect your social media accounts with the help of social media reputation management tools.
Focus on your customer engagement efforts with prompt response to their queries and complaints. You can also enhance your personal social media reputation by engaging in social conversation.
Facilitate generation of more social comments.
Track the ROI with your reputation management efforts.
How social media reputation management tools help?
In view of the importance of online reputation management in social media, businesses are not hesitating in investing in reputation management tools. These tools take care of the following:
You never miss any message as it tracks the users regularly using your brand name.
Track the misspellings of your brand name and relevant keywords to find all reviews and messages.
Provide a comparative insight into your positive/negative reviews within a specific time period.
Gives a clear understanding of your social media traffic and its impact on your website.
Allows you to test your social media content whether it is attracting more web traffic.
By tracking the data analytics, these tools help in achieving social media reputation management targets.