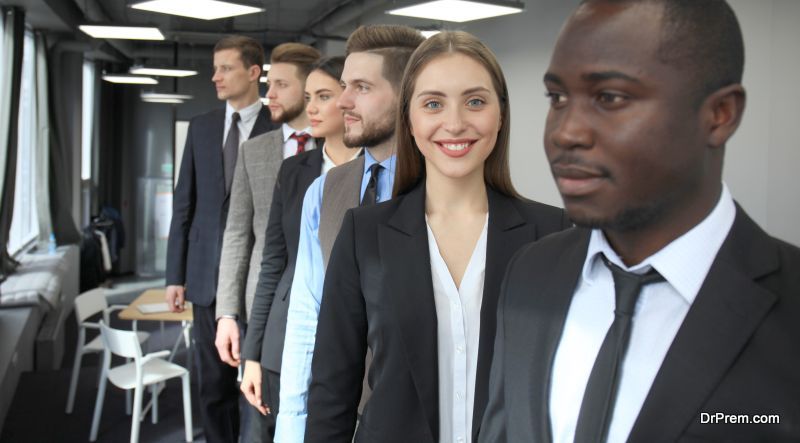 Introduction
An employee who is high on the skill but lacks in character isn't an ideal choice for hiring. For becoming truly important to your company, you need to have a great character. This includes simple things like, being honest with your boss and colleagues, finding things to do in your idle time for the benefit of your organization, etc. Here are 10 signs that displays you are a valuable employee to your organization.
10 Signs of Being A Precious Recruit
Being Upbeat

As soon as you're finished with your work, you relax and then start looking for things that you can do to improve your atmosphere until you're assigned with the next batch of work.
Full of Confidence
A confident employee is willing to take on risks and accepts challenges whose outcomes aren't weighed up. Great outcomes favor those who have faith in their skills and abilities. It's often seen that clients who interact with confident employees are more likely to progress in their relationship with the firm.
Helping Out Others

Whenever your colleagues ask you to give them a second opinion about something, you do that honestly. You never miss a chance to help someone if you are able to. You are ready to help everyone at your office.
Honesty is The Best Policy
You speak openly and frankly in the office. You are straightforward with your boss and give genuine reasons for minor setbacks.
Improving Inch-by-Inch, Day-by-Day

The best thing about a dedicated employee is that he is improving with every passing day. He becomes more efficient in his work and is able to woo the employers with his results.
Modest
As the saying goes "actions speak louder than words," doing some laudable work is a far better display of your work and abilities than blowing your own trumpet. If someone asks you to share your expertise on something related to the organization and you describe it plainly as possible, then you are humble and therefore, a valuable employee.
Multi-Skilled

Your skill-set is not limited to abilities that are prerequisites for your job. You have some other skills that have helped your colleagues at multiple occasions.
Passionate About Your Work
A passionate employee not only does his work in the best way possible but he is also open for learning new ways to get on par with his own standards. Recruit who is ready to do something that isn't expected from him or who does not fail in his job's task-list leaves a great impression on the employers. The employee should really like what he is doing at the office. It should make him happy. Of course, money is a great motivator but passionate employees always love to discuss about their work with their co-workers and seniors. They like to discuss the ways through which the quality of their work can be improved for the benefit of the company.
Reliable

If you set time limits for your own chores and fulfill them within them, or after getting acquainted with the preconditions you clearly tell your seniors that it would take some extra time or effort to get the job done, then you're a reliable and important employee.
Wearing a Positive Attitude
Not only people in general but employers too love to work with someone bearing a positive attitude. Positive attitude means celebrating for company's achievements and not losing hope even when the odds are stacked against the organization.
Summary
If you are showing these signs to your employers then you are definitely a valuable asset to your organization as well as to your colleagues.