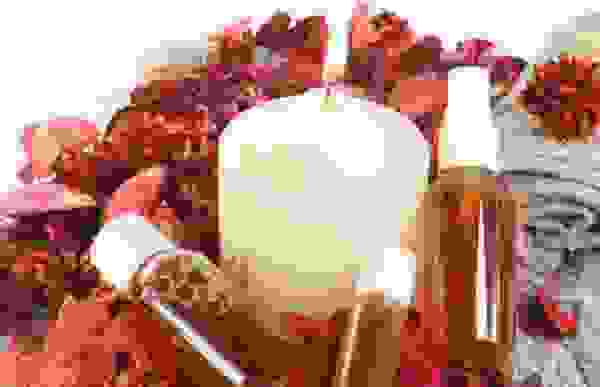 Oils are well known for their benefits and wide range of usage. Most of them are used for treating various health conditions; some make your cooking more engaging and most importantly, in aromatherapy. Before buying it is better to know the benefits of these oils. Let us gather some information about the essential oils for aromatherapy.
1. Lavender
Only few people are not aware of the most popular essential oil lavender. It has a sweet smell and is very effective for relieving stress. In Latin, "lavera" means to wash. It is extracted from the flowers and steam distilled. Apart from busting stress it is also used for treating cold, migraine, and flu. In aromatherapy, lavender is used for stress relief, as an antiseptic, anti-inflammatory decongestant, antidepressant, diuretic, deodorant, and sedative. Massage therapists use lavender to relax the clients. However, people allergic to it should discontinue using it.
2. Ylang-ylang
It has a very strong and sweet fragrance and is considered to be best for reducing stress and as aphrodisiac. It has calming properties. Ylang-ylang is used for soothing nausea, headaches, skin conditions, stimulating hair growth, fighting intestinal problems, and reducing high blood pressure. It is extracted from the blooms and steam distilled. It can be used for massage therapies and as vaporizers too. A few drops in your bath helps to enhance your romantic mood.
3. Lemon
Lemon is one of the favorite essential oils and is liked for its natural and fresh smell. Lemon has qualities for improving concentration, digestion, and soothing arthritis and acne. The oil is obtained from the peel. The oil can be used as a vaporizer and for massages. Lemon oil is special because it soothes skin irritations, digestions, and circulation problems. The natural immunity booster is a good mood enhancer and alleviates fever and headaches.
4. Rose
Rose is a special essential oil that has to be owned by every woman. Roses are distilled for obtaining the oil and it is considered to be one of the most expensive oils. Rose oil is useful for treating various conditions like depression, digestion, and anxiety. It also helps in soothing problems related to the heart, respiration, and blood circulation. Rose oil is good for the skin.
5. Sandalwood
The woody fragrance is what attracts everyone to this oil. It is very expensive too. There are numerous uses of sandalwood oil. Extracted from the woodchips of mature trees, the oil can be used as a vaporizer, incense, lotions, and even gargled. The oil is known to soothe chest pain and help the mucous membranes of urinary tract and the chest wall. Other uses include providing relief from tension. Yoga practitioners are known to use it for the calming properties and enhancing the sexual mood. The oil is good for hydration and as anti-inflammatory.
6. Jasmine
Jasmine oil is sweet smelling and is a bit different in applications from other kinds of essential oils. It is extracted using the solvent extraction process. The expensive oil can be added to your bath and can be blended with other oils for a soothing massage. It is also effective in soothing depression, enhancing libido, treating respiratory problems, relieving stress and tension, and reducing problems due to addiction.
7. Chamomile
Chamomile is known for its soothing properties. The oil for aromatherapy is extracted from two types of plants, namely the German Chamomile and the Roman Chamomile. It is good for massage and can be used as a vaporizer. The roman variety is popularly used as an analgesic and mouthwash. The oil possesses powerful calming properties, antibiotic, antidepressant, antiseptic properties, and is a mood enhancer. The German variety is used for fighting inflammation, digestive inflammation, and urinary tract problems. It helps to treat acne as well.
8. Patchouli
Patchouli is associated with the hippies because they use it for enhancing their mood. The oil is obtained from Pogostemon cablin and has excellent skin care properties. The oil is quite thick when compared to other oils and can be added in your bath. It helps to alleviate anxiety and depression. Use patchouli to combat wounds and skin infections. It promotes the growth of skin cells and relieves various other conditions like fatigue, bloating, and cellulite.
9. Marjoram
A few drops of this oil in the bath can soothe a hyperactive child. Apart from that, it is also used for curing anxiety. The plant was used by the Greeks in their medications and for soothing problems related to digestion like cramps and constipation. It is also known to relieve the symptoms of asthma and insomnia.
There are several other essential oils for aromatherapy like bergamot, cedarwood, peppermint, eucalyptus, rosemary, and tea tree. All of them are used in aromatherapy and have their own characteristics and healing properties. All you should remember is that the use of the oils should be discontinued if you are allergic to them. Otherwise, they can be used for enjoying various benefits.