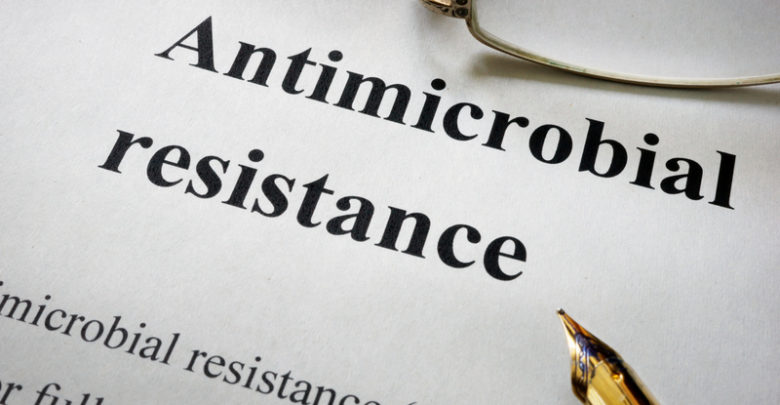 The rising incidence of travelers carrying AMR infections during repatriation may cast a shadow on medical tourism.  Medical tourism hospitals need to arrange AMR checkups for better patient outcomes. Incidences of AMR infections and associated complications are creating fresh doubts in medical travelers.
Are we safe from drug-resistant infections in foreign healthcare settings?
Do hospitals have the required infrastructure and follow recommended practices in AMR prevention and treatment?
Antibiotics are life-saving but its misuse can be killing. An estimated 700,000 people worldwide die from it every year and failure to curb it would result in 10 million deaths by 2050 surpassing the global cancer death number of 8.2 million.
When drug-resistant microbial infections fail to respond to treatments, it prolongs illness, increases treatment cost and heightens the risk of death. Failure to treatments also results in extended periods of infections raising the chances of spreading the same in the community.
How does AMR spread?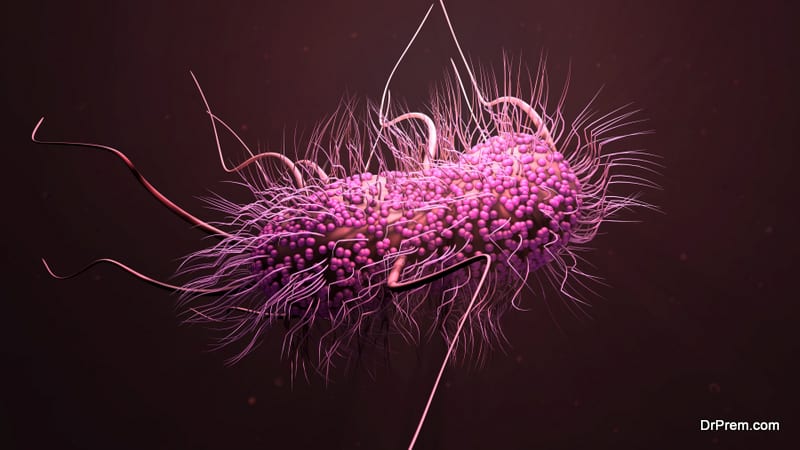 Individuals taking prescribed antibiotics may develop AMR as a natural adaptive reaction and may spread it to other persons.
Antibiotics prescribed during the hospital stay can also cause AMR and spread to other patients via contaminated objects and unclean hand touch.
Patients carrying resistant bacteria after getting released from the hospital can spread to other persons in the community.
Traveling to a country with a high prevalence of AMR increases the risk of AMR contamination.
First-line antibiotics previously effective in such patients cease to be effective in patients with AMR calling for second-line antibiotics. It cannot be ensured that the last line antibiotics can provide the necessary cure in saving the patient's life.
AMR infections: How threatening it is for medical tourism?
Misuse of antibiotics: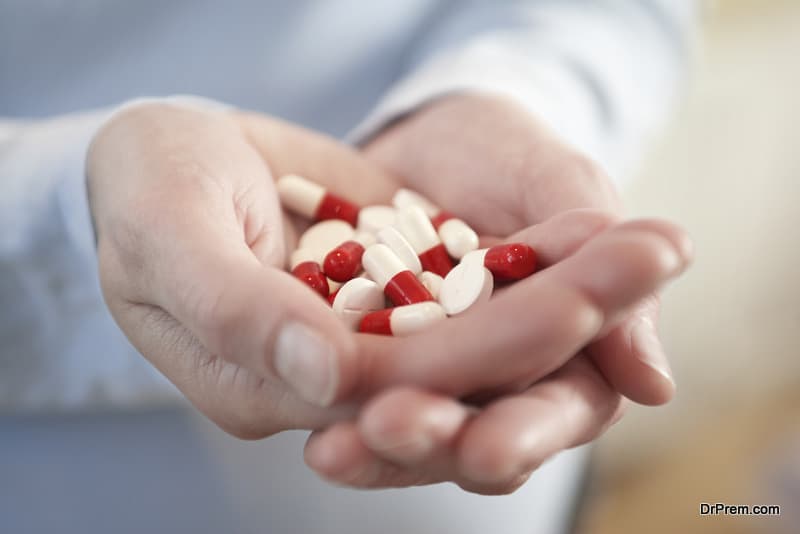 Hardly there exists any treatment that does not require antibiotics. Consider the large fraction of medical tourists traveling to other countries seeking a range of affordable surgical treatments in foreign countries. Doesn't it expose them to antimicrobials and associated AMR infections?
Growing evidence collection suggests widespread misuse of antibiotics in most healthcare settings is responsible for AMR. Medical tourism has the potential to spread it more in case of inadequate AMR prevention strategies in hospitals/clinics.
Limited regulation in antibiotic usage, the ready availability of over-the-counter antibiotics, poor sanitation and overcrowding are common in some developing nations also popular for medical tourism.
Few new antibiotics are in the development process:
New antibiotic development has dropped sharply since last two decades. No new classes of antibiotics to treat gram negative bacilli are available for the last 40 years. Physicians have limited arms in their arsenal.
If optimal antibiotic usage is not practiced, medical tourists would be at a higher risk of contacting AMR infections. Medical tourism hospitals/destinations need to realize this soon else it may jeopardize the growth in this sector.
How medical tourism is facilitating the spread of AMR infection?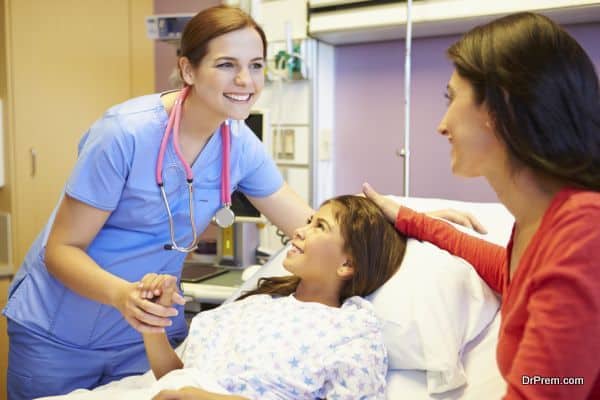 A considerable number of patients carrying drug-resistant infections had a previous history of traveling abroad. They may be either medical travelers or vacationers forced to medical treatments in the foreign country owing to an accident or sudden illness.
Although data shows that the number of intended medical travelers infected with AMR is very low but this cannot be considered as a relief factor. Indeed, medical tourists are more aware of risk factors. They do more research and gather authentic information from reliable sources before deciding on the destination or facilities.
But is that enough? Healthcare facilities also need to provide thorough information of their AMR prevention strategies to win trust and confidence of foreigners.
Healthcare strategies to combat AMR:
Global healthcare is still grappling to prevent the spread of multidrug-resistant Gram-negative bacteria. Although countries have stepped up efforts serious gaps remain. Some European nations have been working on this for over four decades while others have recently launched their action plans to control the growing threat.
High-income countries are much ahead in the progress and implementation of AMR policies than the low-income countries. But a majority of medical tourism activities are happening in developing nations. This poses a greater threat of AMR infection.
Healthcare facilities need to formulate a strategy which would include:
Educating patients and physicians about proper the proper drug, its dose and duration.
Promoting judicious use of antimicrobials in healthcare settings.
Monitoring drug intake adherence.
Implementing effective infection-control practices to prevent the spread of AMR infection from the infected patient to non-infected ones.
Establishing foolproof antimicrobial surveillance
Enhanced use of immunization
Developing and implementing an Antibiotic Policy and Standard Treatment Guidelines
Adequate planning for identifying, transferring, treating, discharging and readmitting patients with colonized AMR infections.
Monitoring AMR and providing feedback about it.
Campaigns to create public awareness about the dangers of AMR and what could be done to tackle it.
Steps medical tourism hospitals should take to prevent AMR:
AMR is likely to be a community-driven problem where a significant population may be carrying antimicrobial-resistant germs. Similarly, medical travelers coming from different countries can also be the carriers. Hospitals attending international travelers can take several steps to prevent antimicrobial resistance: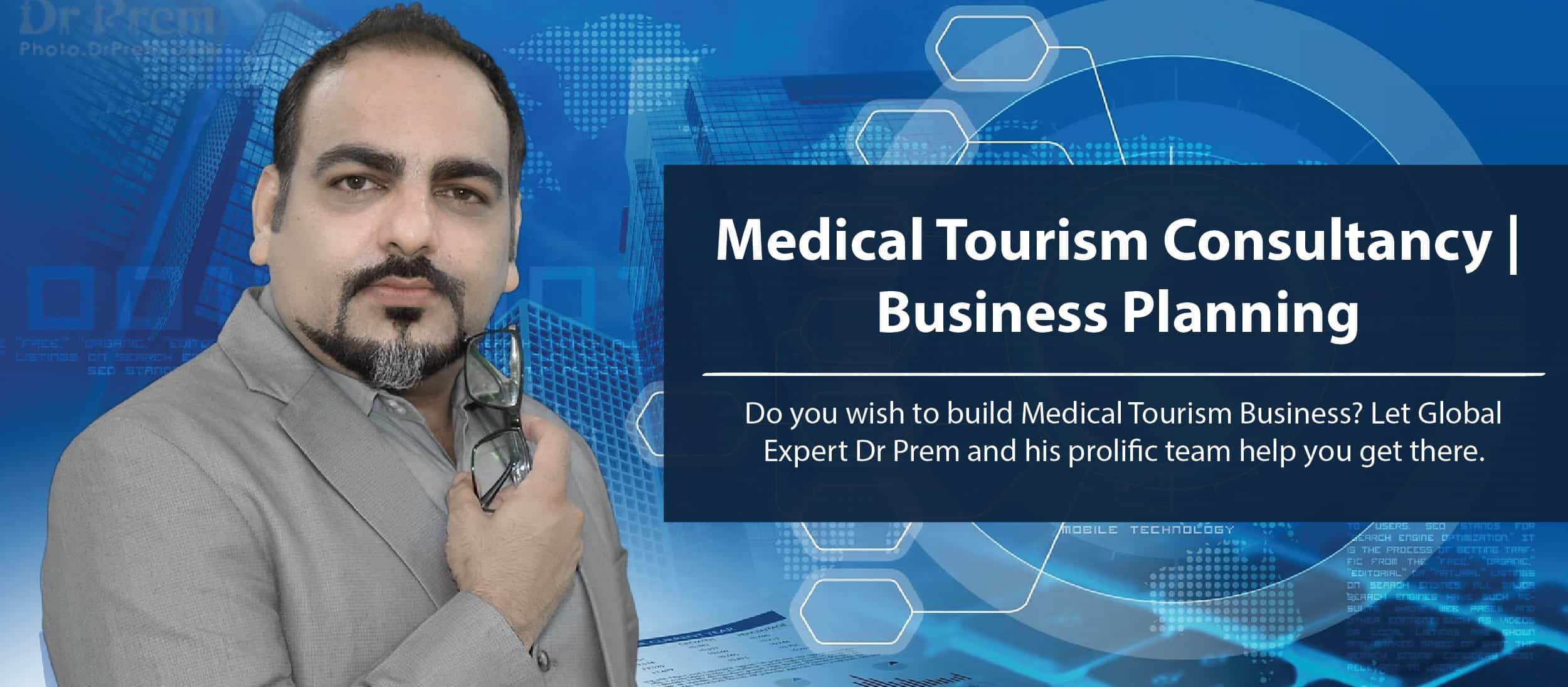 Maintaining health-hygiene and other preventive methods: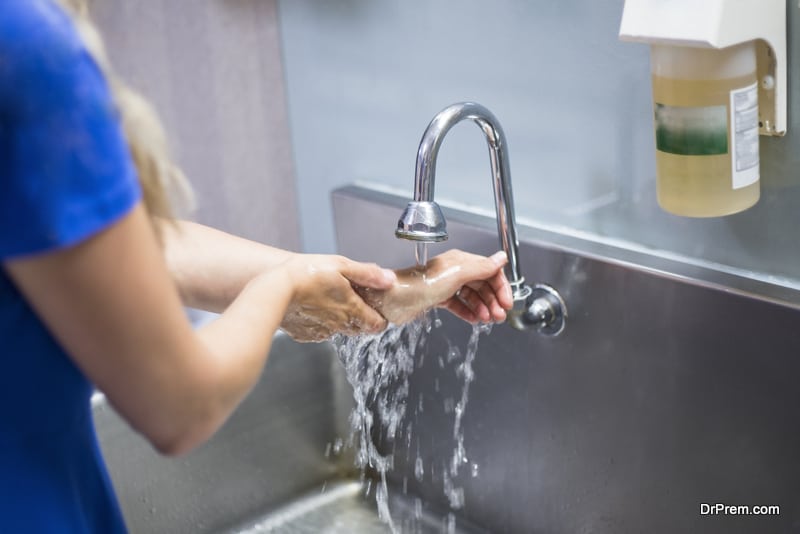 A considerable number of physicians in a survey feel poor hand hygiene as one of the leading causes of anti-microbial infections. Most surveys of hand-washing in various patient-care settings reveal appropriate hand washing practices exist in only 25%-50% opportunities. Hospitals should improve hand washing practices by enforcing the use of alcohol-based hand-rub and disposable examination gloves with regular surveillance in operation.
Other methods include isolating the infected patients and proper cleaning and disinfection of the environment and equipment.
Have a well-framed antibiotic policy:
Does the patient require antibiotics at all? This is the first and foremost issue to be addressed in all cases be it domestic or international travelers. Such an approach sets a culture for optimal antimicrobial use. This should be applied at the prophylactic phase as well. The hospital antibiotic policy should be evidence-based and align with the national antibiotic policy barring a few changes as warranted by the local antibiotic resistance profile.
The policy should include:
The range of antibiotic activity
Pharmacodynamics of the drugs and its adverse effects
Potential to selective resistance
Cost
Special requirements of individual patients/groups
Set the level of antibiotic prescription. First-line drugs can be prescribed by all physicians while specific ones can be prescribed only after due consultation with the antimicrobial team head.
The team formulating antibiotic policy must be from multiple disciplines and perform important functions including scheduling antimicrobial regimen, monitoring drug therapy, discontinuation of prophylaxis antimicrobials, approving restricted antimicrobials, suggesting additional laboratory testing and others. The policy should be reviewed periodically incorporating updated medical knowledge, clinical practices and local situations.
Identifying patients who are at high risk of infection: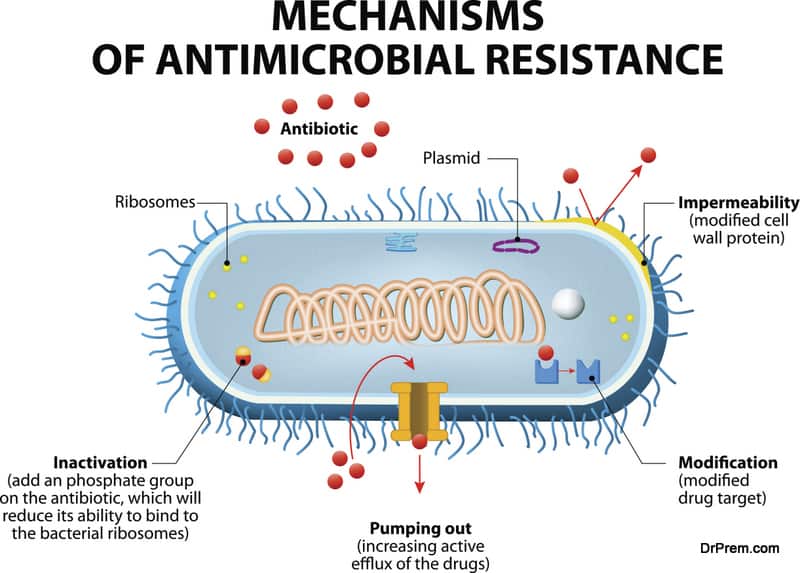 Screening of patients is a useful way to identify patients carrying AMR infection. They can be segregated and treated in isolation. Before putting them on antimicrobials, hospitals should go for cultures and target empiric therapy based on the progress of the disease.
Utilize the hospital's antibiograms:
Antibiograms constitute a periodic summary of antibiotic susceptibilities to locally isolated bacteria in the hospital's repository of clinical microbiological reports. Clinicians often refer these reports to assess the susceptibility rates. This helps in selecting empiric antimicrobial therapy and monitoring resistance trends developing over time within the particular healthcare setting.
Use microbiology tests to check AMR infection: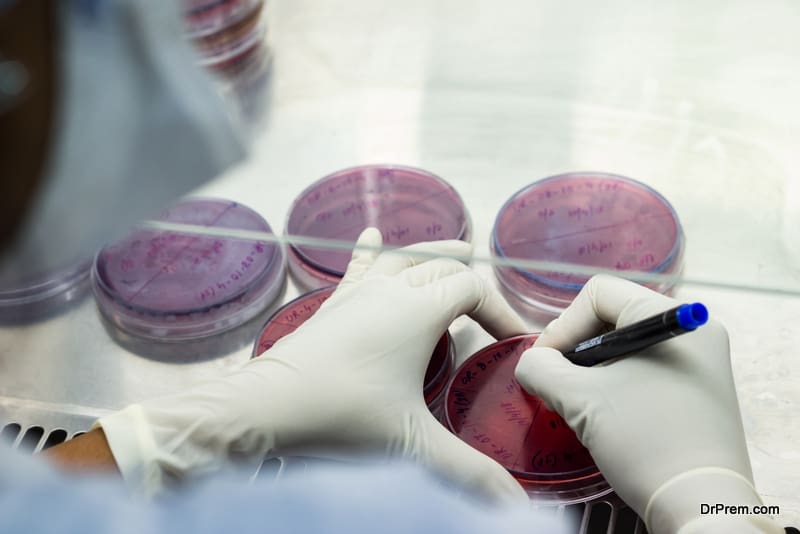 A multicenter cohort study conducted in hospitals of West Norway concluded microbiology tests can have a positive influence on patient outcomes and limit the use of broad-spectrum antibiotics.
Unfortunately, the potential of these tests is yet to be fully utilized in healthcare settings. Hospitals can review the existing pattern of ordering microbiology tests and utilize the test reports in a more targeted and overarching approach.
Surveillance of antimicrobial resistance:
Mandatory inclusion of antimicrobial stewardship program to monitor antimicrobial usage, improve patient outcomes, reduce incidences of AMR infection and prevention of its spread.  It should:
Be able to predict the evolution of antimicrobial resistance
Monitor antimicrobial consumption
Measure of antimicrobial consumption in accordance with the daily defined dose (DDD) of the Anatomic Therapeutic Chemical (ATC) classification system.
The program is an ongoing process of systematic data collection followed by analysis and interpretation for successful implementation and evaluation of clinical practice.
Therefore, a standard surveillance system should have the following features:
Laboratories should maintain a definite standard in reporting quantitative AMR data.
They should generate a reliable numerator discarding duplication of data.
Participate in routine quality assessment programs for proficiency testing.
Employing well-trained microbiologists
The selection of microbes and antimicrobials should be based on its implication on public health.
Apart from laboratory data, inclusion of clinical data.
Flexibility to accommodate changing information and inclusion of new data related to new AMRs and health conditions.
Use of the open-source software with the WHO, WHONET for seamless data entry and analysis.
Development of Standard Treatment Guidelines (STG):
STG helps in bringing a change in treatment approach and clinical behavior impacting more positive outcomes. Physicians should be involved in the ownership of guidelines.
The guidelines should be based on:
Local antibiograms
Syndromes and symptoms
Clinical settings – outpatient, in-hospital or ICU
Strong rationale
Evidence-based recommendations
Medical tourism growth has picked up. Apart from offering affordability, quality and comfort in services, destinations should emphasize on AMR checkup facilities and infection prevention. They should ensure safe homecoming of patients free from any bug.