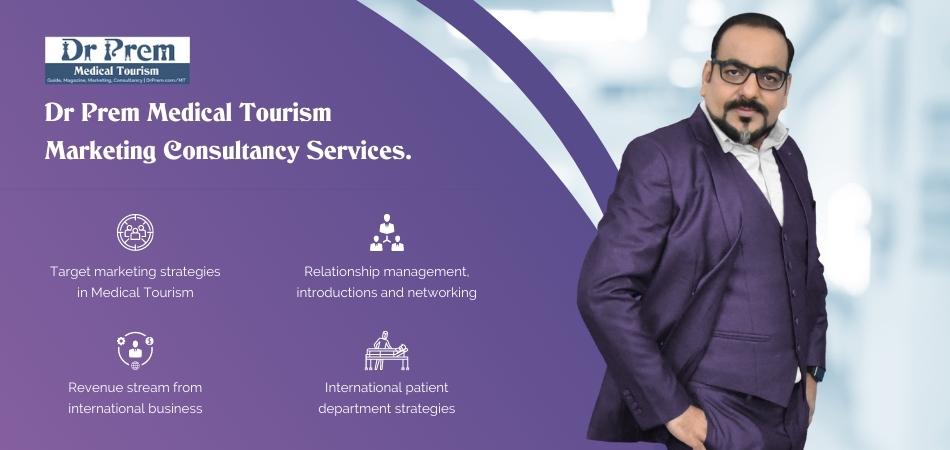 France holds quality healthcare and it happens to be the prime attraction for many medical travelers across Europe. Those who are not willing to accept long waiting queues for their treatment or are dissatisfied with the public care in their countries gather to France to avail the advantage of their latest medical facilities and excellent providers.
The treatment cost might be more expensive in France than any other medical tourism destinations. However, it remains the prime location for complex surgeries or treatments that requires guaranteed professional care.
Guide to Medical Tourism in France– Facts, Trends, News, Services, Research, Business and Updates by Dr Prem
General

Language
French
Time Zone
CET(UTC+1) summer CEST(UTC+2)
Dialing Code
+33
Electricity
230V, 50Hz
Medical Tourism Status
Paris, Marseille, Lyon, Toulouse
Currency
Euro
Clothing
Summers are warm and sunny, where as winters have

Heavy snowfall.

Health Related

Mortality Rate
8.65 deaths/ 1,000 population
Life Expectancy
78.5M /85.F
Patient: Physician Ratio
300:1
Hospitals JCI accredited
0
Recommended    Vaccinations
Influenza, Diphtheria-tetanus, Measles, Varicella
Other Infections
Toxoplasmosis, Leptospirosis, Cutaneous leishmaniasis,

tick-borne encephalitis, Mediterranean spotted fever, Lyme

disease, West Nile Virus, Malaria, Hepatitis E, HIV
Tourism Related

Population
65,350,000
Reliability of Police Services
19/140
Global Competitiveness
5.52/7
Physician Density
22/140
Tourism Competitiveness
5.3/7
Hospital Beds
11/140
GDP/Capita
$41,141
Quality of Air Transport Infrastructure
10/140
Health and Hygiene
6.7/7
International  Air  Transport  Network
9/140
Safety and Security
5.5/7
Quality of Roads
5/140
Air Transport Infrastructure
5.4/7
Hotel Rooms
36/140
Tourism Infrastructure
6.1/7
Tourism Openness
87/140
Cultural Infrastructure
6.0/7
Attitude  of  Population  Towards Foreign Visitors
80/140
Visa Requirements
40/140
France is one of the largest nations in Europe, which is quite famous for its rich traditions and cultural heritage. This nation has been a dominating force in the region that supports the traditional values of Western Europe, especially in the field of art and literature. A unique blend of traditional and modern values, France is essentially a unitary semi-presidential republic. Boasting the second largest exclusive economic zone worldwide, the France Republic also exerts strapping cultural, military and political authority, which makes it major power not only in Europe but also in the world. France is the most popular tourist destination not only in Europe but worldwide and receives over 79 million foreign tourists in a year from different parts of the world.
Location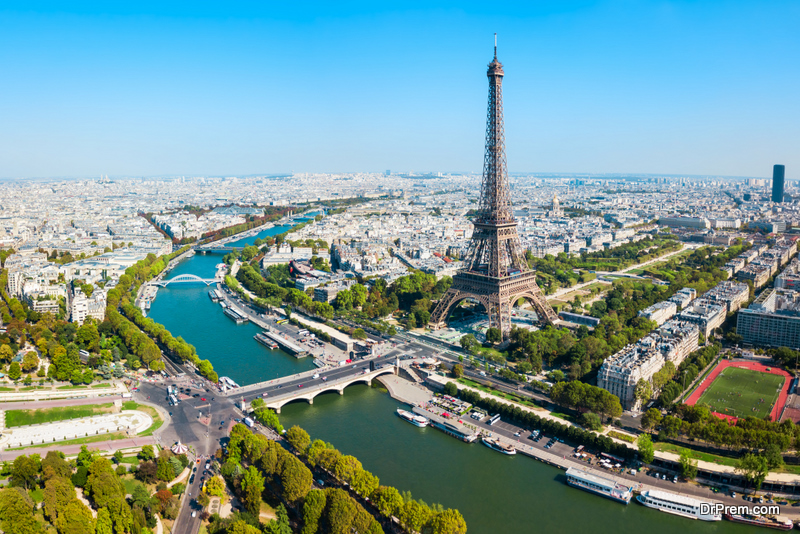 Stretching from the Mediterranean Sea to the English Channel and the North Sea, France holds a strategic position in Western Europe.  Lying between latitudes 41° and 51° N and longitudes 6° W and 10° E, France is surrounded by Germany, Luxembourg, Spain, Andorra, Monaco, Belgium, Switzerland and Italy.  In addition, France borders Suriname in the west and Brazil in the east and south. With total land area, including overseas territories, of 246,201 square miles, France is the largest EU state by area.
People
France is an urbanized nation, where over 75% of the population lives in cities or urban areas. The French people are known for their exclusive taste for culture and fashion, and they take pride in their cultural and social values. France has been a popular tourist destination for centuries, and the people welcome foreign tourists with open heart and share their cultural values with them. People of France preserve their cultural heritage and love to share it with foreign tourists. Artists and fashion enthusiasts from different part of the world keep gathering in France throughout the year to enrich themselves with the affluent cultural and artistic legacy of the nation.
Events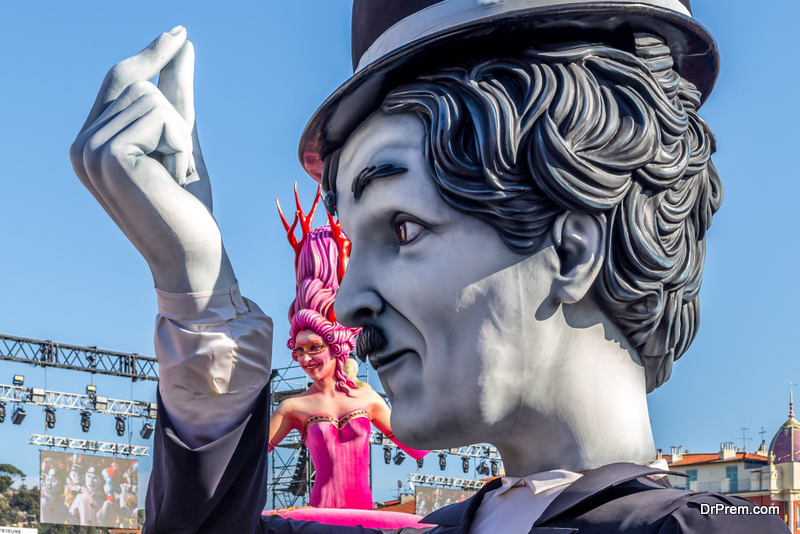 The French calendar is full of numerous social, cultural and sports events, which are not only popular among locals but also attracts foreign tourists in bulk.  Tour de France in the month of July, Paris Marathon in April and French Open in late May and early June are some of the most popular sporting events that attract a number of local as well as foreign supporters. In addition, Great Wines Fair held in the month of February and Paris Fashion Week in March, together with Paris Film Festival in late March and early April and the Vintage Car Rally in May are some other important events that capture larger audiences from various parts of the world.
Weather
Featuring a wide array of landscapes, which ranges from coastal plains in the northwest to Alps mountain ranges in the southeast, and the Massif Central in the south central to Pyrenees in the southwest, the climate in France varies from one place to the other. Weather in France remains cool during the winters and gentle during summer, while the inland climate becomes more continental with hot, stormy summers and scant rain.
Healthcare System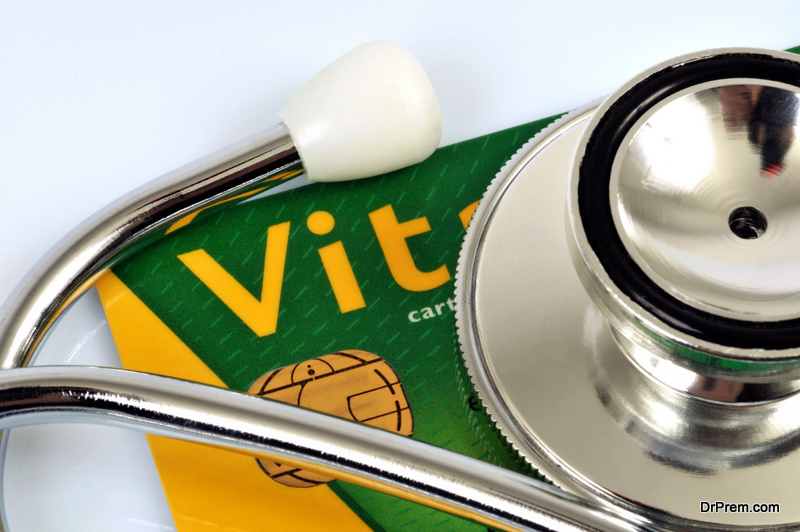 Touting one of the highest life expectancy rates of the European Union, France offers free healthcare facilities for people suffering from chronic diseases like cancer, AIDS or Cystic Fibrosis and so on. Like many other European countries, France also presents a nationalized, universal health care system, which is funded through various taxes and revenues.
The public sector owns and manages the majority of hospitals and medical institutes (approximately 62 percent) in France, while remaining 32 percent health facilities are managed by the private sector, which comprises both non-profit and profitable organizations. With 3.22 physicians for every 1000 residents, France ensures the wellbeing of all its citizens.
Quality of Healthcare
According to the World Health Organization, France is the "best overall health care" provider in the world, as most of the healthcare institutes or hospitals in the country are equipped with latest medical equipments and technologies, ensuring the best possible health care for both domestic as well as foreign patients. Most of the hospitals and clinics in the country appoint highly qualified and professionally trained surgeons to provide the best medical services in the world.
Offering customized treatments to suit the individual needs of different patients, France is becoming one of the most popular medical tourism destinations in the world. No matter, if you are planning a holiday or a medical trip to France, you will surely enjoy the rich cultural legacy, the art forms and mesmerizing locations in the country.
Medical Tourism in France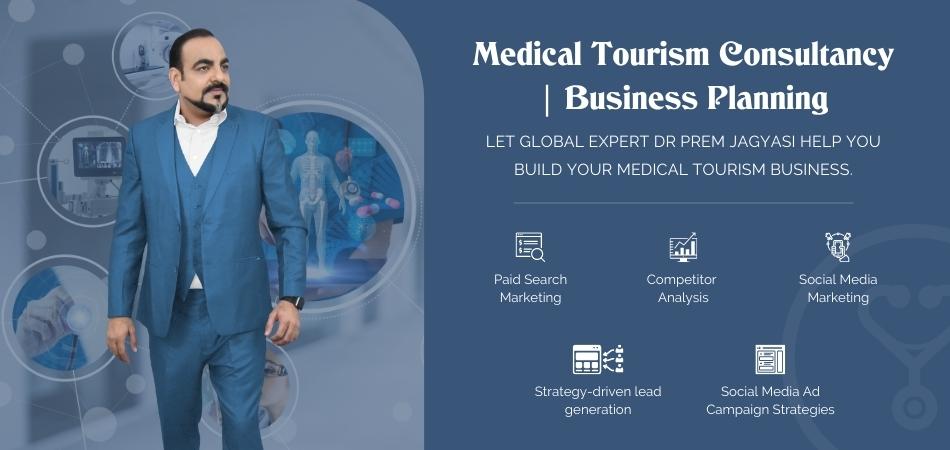 Offering quality healthcare, France has been one of the prime medical tourism destinations that attract people seeking the best medical facilities from Europe and different other parts of the world. Despite expensive healthcare services, France attracts a large number of medical tourists, as they can enjoy rich cultural heritage and visit famous tourist destinations, while availing some of the best medical facilities or services in the country. Therefore, France simply becomes a prime destination for people looking for complex surgeries or treatments that require professional care and medical proficiency.
Medical tourism business is a developing and not a full-scale industry, primarily because the government and the private hospitals and clinics have not promoted medical tourism. Even then, there has been an influx of foreign patients, mostly from other European countries, Northern Africa and Middle East. With a little boost via medical tourism marketing, France can become a leading destination for medical patients and contribute to the economy. According to Statista, France had an overall rating of 71.22 in the medical tourism index and 74.86 for the services and quality, in 2016.
Common medical treatments popular with medical tourists
Technological and therapeutic innovations, and expert specialists treat patients in all fields of medicine in France. The most common treatment that patients travel to France is for cancer. France has some of the leading cancer centers of the world. The specialized centers CLCC, treat only cancer, conduct research and teach students in order to discover new treatments and provide better care.
Cardiology, urology, diabetology, internal medicine, proctology and vascular surgery are other treatments sought out. Cosmetic surgery, dental surgery, and bariatric surgery are other specialties that medical tourists look for in France.
The French Hospital Quality Label has been designed to guarantee quality services such as personalized attention/services, seamless communication, bespoke reception, etc. The label identifies the hospitals which meet the highest quality standards.
Affordability
Treatment is costlier in France than in other medical medical tourism destinations but lower than the UK and some other European countries. Patients from UK can save 5-75% on their procedures. In UK, knee arthroscopy costs nearly 7000 pounds but in France costs between 3,400 to 4,000 pounds, which is almost 40-45% savings.
Average savings in cosmetic treatments are about 30-45%, meniscus repair 75%, breast augmentation 35-40% savings. UK and other European patients can save a hefty amount in France.
Patient protection laws in France
The Conseil National de l'Ordre des Médecins (CNOM), a medical board which is an independent body, acts as safeguard for French surgeons and medical practitioners. The CNOM provides compensation from a national fund to patients who suffered malpractice. According to the laws of France, physicians cannot be sued if they do not cure a patient, but they have to prove that they tried all the ways to cure and ease pain.
Reasons to choose France for medical tourism
No language barrier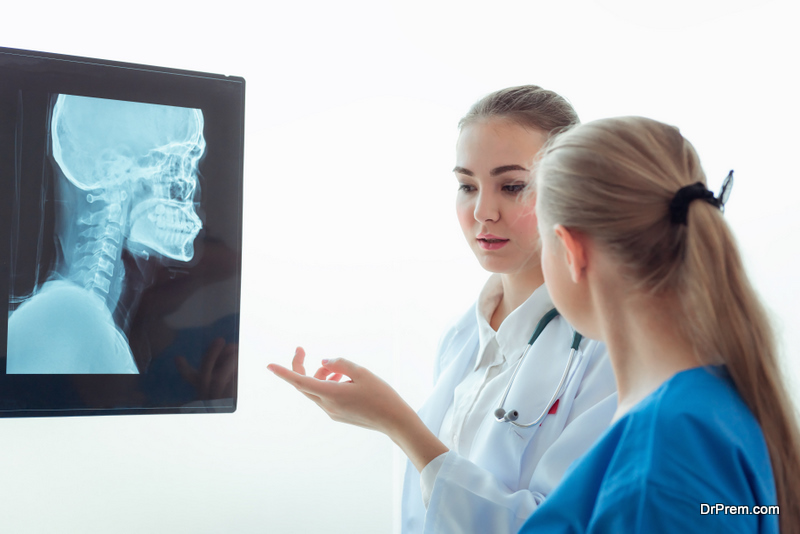 France has approx 59, 010 doctors and most of the staff speak English fluently. Many hospitals also offer interpreter service for free. Non-French speaking patients can thus communicate easily with healthcare professionals.
EHIC acceptance
In France, the European Health Insurance Card or EHIC is accepted. European citizens can receive healthcare at reduced costs or for free, in all the public hospitals and some private hospitals. Non-EEA nationals have to use the health insurance from their home country.
Patients in the British NHS system are sometimes offered treatment in France, for ailments such as cataract, knee and hip surgery, since the year 2002. NHS pays back the patients, according to the European Court of Justice directions.
High ranking healthcare system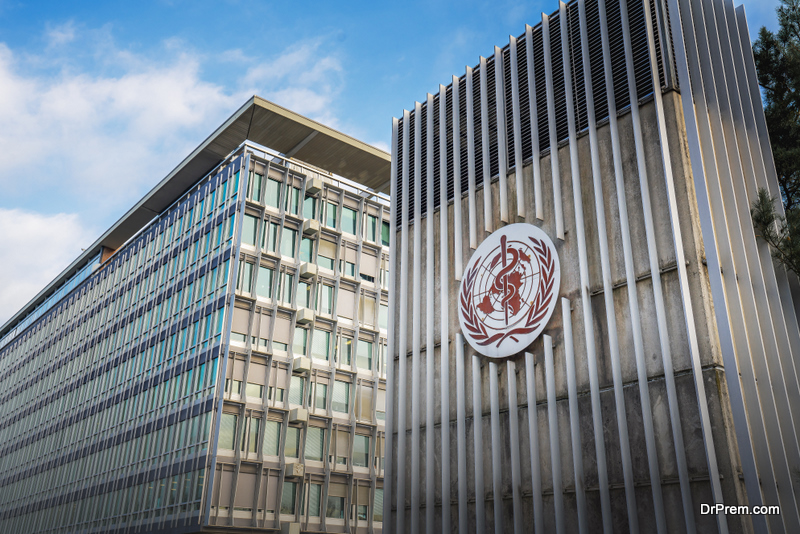 France has a good track record when it comes to global healthcare systems as it has ranked number one at times. The country follows the HAS or Haute Autorite de Sante which is the regulatory authority that provides accreditation to healthcare facilities and monitors the standard.
France has been included in our medical tourism destination guide due to its position as leading healthcare destination as deemed by World Health Organization (WHO). The number of medical tourists is rising in France due to which the country scored #7 in Medical Tourism Index.
No waiting list
There is no wait time in the private clinics for treatment, booking one week ahead is all that is required.
Transparent pricing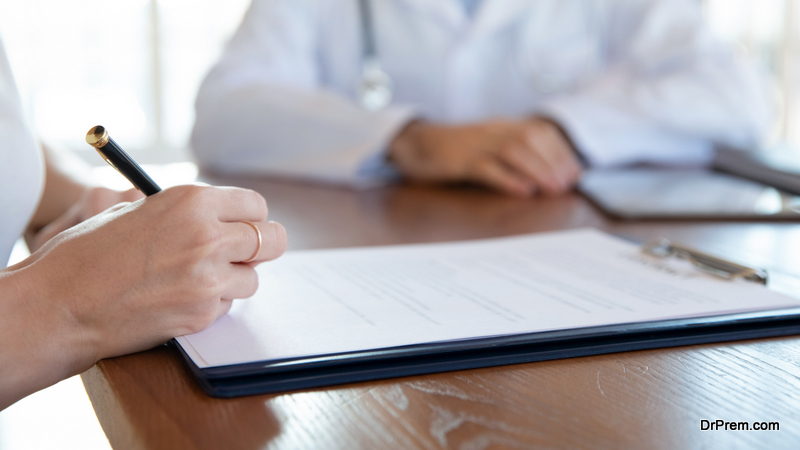 The doctor/healthcare facility and the patient decide on the cost of the payment and sign a legal contract before the surgery.
Excellent physicians, surgeons and healthcare facilities
Surgeons in France have to undergo rigorous medical training for eleven years. French hospitals are some of the most modern in the world and patients benefit from latest techniques and equipment. With medical tourism marketing, France can attract foreign patients from all over the world.
Affordable travel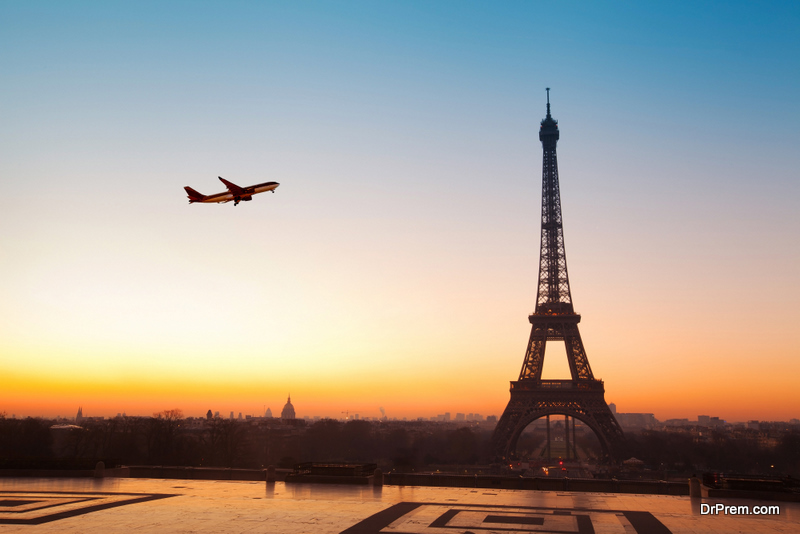 Flying to France is easy with many inexpensive flights offered by low-cost carriers. There is an airport in all major cities, and trains run to many places in Europe. EU citizens have to provide a national identity card or passport. US citizens can visit for 3 months without visa, but the visa has to have validity for 6 months.
Challenges to France's medical tourism business
Though France has outstanding healthcare system, services and facilities, there are a few hindrances for the country on the path of medical tourism. For one, the prices of the treatments are higher than the destinations in Eastern Europe and Asia. The administrative system is tricky too, as reimbursement is not issued if the paperwork is improperly filed.
The cost for food and accommodation is pricey in Paris and other big cities. France, therefore, can market to the richer markets for medical tourism. Another hindrance is getting medical visas which is a long process taking upto 3 weeks whereas one can get in one day in Germany, in comparison.
Telemedicine/ remote medicine offering to international patients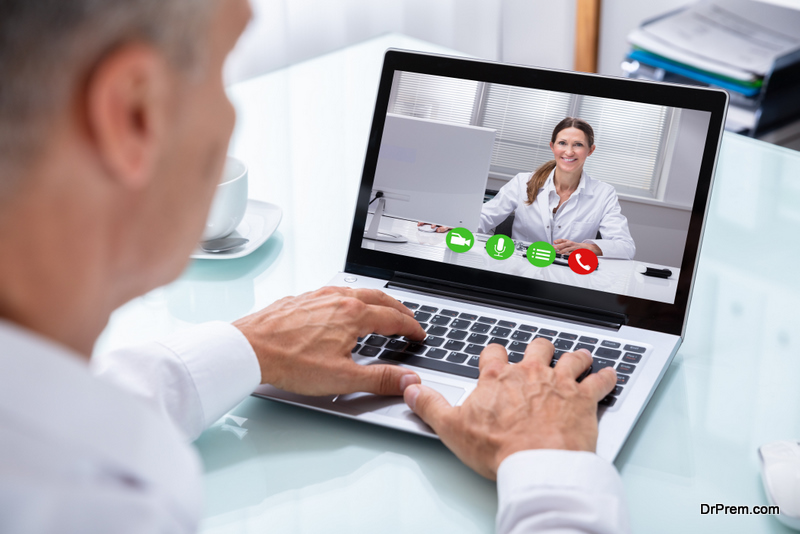 Telemedicine has been provided since 2010. This mode of virtual consultation has been of great use during the pandemic, with 4 million people using it in 2020. French hospitals are developing their infrastructure to offer telemedicine to patients all over the world. For example, offering remote echocardiogram interpretation, as well as remotely monitoring the medical devices implanted in patients.
Thalassotherapy in France
Thalassotherapy is "sea healing", or using seawater, seaweed, mud, sand etc to cure and prevent ill-health. Invigorating, tonic and relaxing are the qualities of French thalassotherapy, and these are much in demand right now. People are looking for ways to recuperate or get a reprieve from stress, and France can attract people seeking to boost their health holistically. After treatments, patients can recuperate using this natural treatment, which detoxifies and mineralizes the body.
Tourists and patients want to keep fit as best as they can, so as to avoid all kinds of bacterial and viral infections, and improve immunity.  Wellness-minded patients who want much more out of a vacation, and actually look for resorts or hotels which offer treatments such as thalassotherapy. The French government need to encourage foreign medical tourism investment as well as local enterprises to open more centers or fill current ones all year round providing regular income to locals.
Future potential for medical tourism in France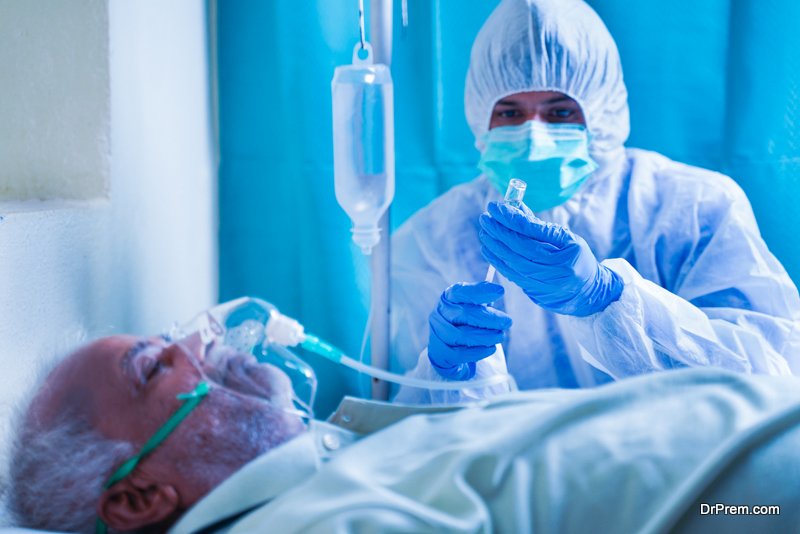 Medical tourism is bound to increase after Covid 19 comes under control. Besides Covid, countries have to fight diseases such as cancer, cardiovascular diseases, diabetes complications. Orthopedics, emergency care, remote care are other healthcare needs that can be met by France.
French Healthcare is the private-public initiative supported by the French Healthcare Association, Business France and the Ministry for Europe and Foreign Affairs. It aims to bring together all the players in French healthcare's ecosystem, such as businesses, researcher's, major public shareholders, doctors and surgeons etc.
This is part of the government measures to boost health tourism in France and cut the administrative obstacles for foreign medical tourism investment. France has never courted medical patients from abroad, focusing on providing healthcare to citizens.
Medical tourism is now being perceived by the government as a measure that can boost the French economy. Hospitals too, have undergone a paradigm shift and started to approach high-end English speaking patients who look for concierge services, competitive treatment rates and a hassle-free experience.
A recent government report claimed that France could earn upto 2 billion dollars revenue by 2020 as well as creating 30,000 jobs. Covid 19 has disrupted these figures but it is possible to pick up later when the situation the world over is better.
Experts suggest creating all-inclusive packages for medical tourists, launch a multilingual web portal, and promote French Healthcare abroad in embassies. After the health scare of Covid is over or under control, France can aggressively promote the medical tourism industry and offer competition to rivals such as Germany, Belgium and UK.