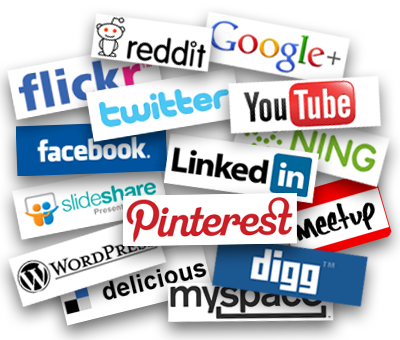 The social media has changed the way crises form, spread and are handled in the business world. In any case however, a suitable action plan is necessary to keep a lookout for potential crises in addition to handling existing ones. As such, here is a step by step plan that can help a business handle a crisis better with the help of social media.
Preparation is Necessary
Eliminating potential risks is considered very important while marketing a brand name or value. This would make sure that the revenue associated with that particular brand does not meet a roadblock in the middle of the way. Therefore, preparing to handle a potential crisis can be considered beneficial for the brand name and the business as a whole. Social media policies are often recommended for employees in an organization, with most of them being crisp and short instead of lengthy and boring. Assigning the proper tools to manage crises beforehand would also help tackle a crisis as and when it strikes.
Brand Friends
These are people who would know about a business well enough to defend its brand name, value and notions. Every business would need to build a trusted group of brand friends to stand by it during a crisis. Creating brand friends and strengthening their relationship is therefore, considered integral for crisis management with social media.
Knowing Stakeholders
Stakeholders are a business's biggest customers. As such, it is considered absolutely essential to maintain a proper relationship with them so that the business would not be adversely affected during a crisis. Different strategies need to be planned to handle different kinds of stakeholders aka customers from existing and new customers and customers who react differently for different scenarios to the suppliers, journalists, investors and the government etc. A stakeholder map would thus ensure that each stakeholder is motivated accordingly using separate communication channels.
Scenario Analysis
The initial planning phase during crisis management needs to be quick and prompt as scenarios change in a real time environment. As such, building a strategy quickly would enable quick and effective implementation of the same to handle a crisis. Everyone in the team would need to be updated about current scenarios and strategies in order to effectively handle decisions like the message that needs to be put across, the attitude while doing so, official statements that need to be made and the frequency of such statements etc.
Effective Micro Management
The successful implementation of a strategy would depend on proper resources and communication channels, including social media channels. In order to make sure the communication campaigns reach a wider audience, it is necessary to support them with Twitter and Facebook ads. As such, knowing about the potential tools and platforms one can use during these communication campaigns would be an added asset to the business during crisis management.
Micromanaging certain crisis related issues over the social media can also help a business handle a crisis better. For instance, letting employees answer comments and feedbacks received about the business on social media platforms from their own Twitter or Facebook accounts would not only avert a crisis caused by misinformation but would also enable the business to create a better rapport with customers.
Collection of Records and Vital Information
During a crisis, a business would need as much information as possible to defend its stance. As such, it is considered necessary to collect information on a regular basis and maintain these records in perfect condition. These include paper records, emails, pictures, video recordings, and company statistics etc. Even little tidbits of information need to be collected and catalogued in order to protect the brand name and value during a crisis.