Branding Guide
Digital branding takes the center stage in brand building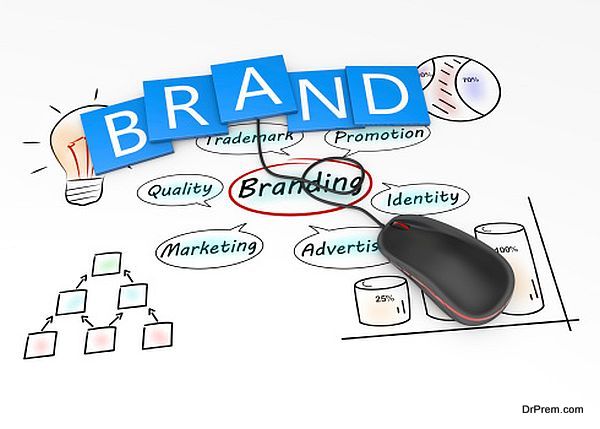 Due to the enormous growth in the technology sector, mediums of communication have forever changed the way we live and conduct business. This explosion has changed the way consumers behave and interact with different brands. In this technological era, consumers can connect with multiple brands through various channels. However, these channels may fall outside the control of market.
It is easy to create a brand, but tough to maintain the image of that particular brand. There are a number of brands in the market but only few of them can hold their customers. As a brand grows, it can bring about many changes like the growing influence on consumer choice and loyalty, and an impact on how the business is structured, organized and managed.
Digital branding is an integral part of business as well as brand strategy. It is all about using an effective and consistent brand image to build and manage a healthy relationship between you and your target audience across the web and different social platforms. However, a strong brand image is the foundation upon which the business is built. It provides differentiation and commands a premium, which ultimately translates in the form of incremental cash flow.
In the world of digitalization, the value of a brand is magnified because a brand can compensate for the limitations of the online medium. Nowadays, marketers can see the positive effects of digital branding as it helps them to create a better image of their brand. It is the best way to remove the communication barriers between the producers and the consumers.
As the consumers are becoming more literate and aware of their rights they are looking for something that speaks to them and digital branding plays an important role in this context. It serves as a communication line between consumers and products. Other media like TV and radio also can help in branding of your product but they are outdated and not smart enough. People like images, videos, music, articles, TV shows, tweets and facebook posts because this is the latest and the smarter way of communication, expression and a best way to brand or to promote a particular product.
This is an easy way to convey the message of a particular brand to the wide target audience. This will persuade them towards your new brand and will help to catch and hold the target market.
Summary
Branding is a vital factor that helps in the stability of a particular brand and the business. Digital branding is an easiest way to create a brand image through web and social media.