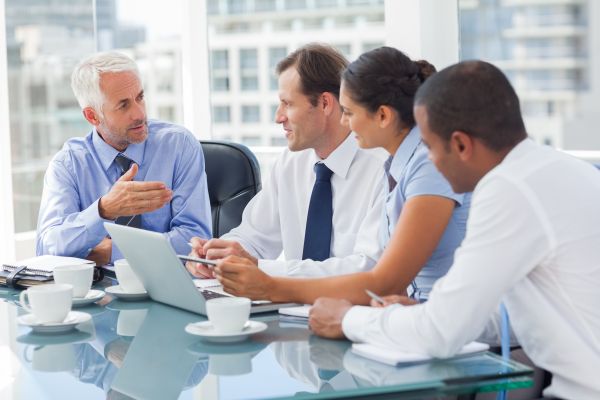 Senior year in college is when it strikes mast that the purpose of their education was to land a job. This is the time when students scramble to straighten their resume, build contacts and read seriously about current events to appear job-worthy!
Why happy people get more job opportunities?
Happy people are generally content with their situation and their happiness is reflected in all their activities. They spread a positive energy that attracts others towards them and the feeling of bonhomie spreads. They energise everyone around them and get others excited about all the things they are feeling enthusiasm for.
Mostly, happy people only have good things to say and if there is something bad to be pointed out, they do it courteously, so that it is not misunderstood. So, people feel comfortable communicating with them. Also, since they are satisfied, they are also confident in their position, hence, if there is a good position coming, they will happily recommend it to the suitable person.
Tactics from smart job applicants
It happens sometimes that one is perfect for a job, but they still don't get it. There are simple tactics that a smart job applicant uses that helps them land the job. Here are a few –
They know online job portals are not the best bet, it is better to land at the office with a resume in hand. This way, if there is an opportunity you are the first one to be interviewed. Also, it takes a lot of courage to walk up to someone and ask for a job, it shows ones determination.
They can tell you concisely what skills they possess which will make them the best fit for the job.
They network well and it doesn't matter if a good opportunity comes from a start-up or a multinational company, they are both opportunities if the job is good.
Avoid desperate moves to get job
You might be desperate for a job or a new job, but a hastily made application can be the biggest career misstep. It is important to evaluate the implications for the long run before taking the plunge and rushing for the interview.
It will be tough to do this, but a lot of patience and a positive outlook will support you in forgoing such opportunities. Never compromise on the standards you have set for yourself, as the goal is not to land a job, but to make a career that will give you satisfaction.
A fresher out of college will face many challenges, but the first job is the stepping stone, thereafter, it will be easier to find better places as the security of the current job remains.