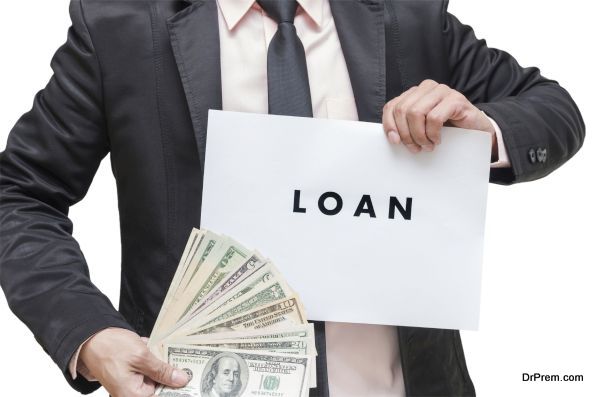 One of the keys to operating a small business successfully is having access to the capital you need. This can help you expand operations, hire staff, buy more equipment and even launch new advertisement vehicles to develop brand recognition.
However, it's important to adopt smart financial behaviors when considering a loan for your small business. Since small business loans will chip away at your organization's bottom line, it's important to use these tips to assess when it's the best time to secure a loan and which lending options are best for you.
Comparison Shop between Lenders
Finding the right small business lender is similar to shopping for personal lenders in that you want to select a few then compare them to see which one is the best fit for you. Here are some tips to assist you in this approach:
Examine the loan terms of each lender. This includes the amount range you are eligible to borrow, the small business loan rates and any fees they assess. By doing this approach, you can identify the lender with the right terms and borrowing options for your business.
It's also important to use comparison tools to aid you in your research. MoneySavingPro.com has an excellent comparison feature on small business lenders, where it examines the top providers in the field by the products they offer, the customer service they deliver among other components.
Determine Eligibility and Affordability
Before you make a purchase, it's important to assess your company's financial footing relative to how lenders will view you. With this in mind, here are some questions to consider before deciding to apply for a loan:
Is the loan necessary? For example, is this an expense you can save for in a few months or do you need the capital now?
How long has your business been in operation? Some lenders will require a business to operate for more than one year before supplying financing.
What is your monthly cash flow? Most lenders require a specific amount of cash flow per month or year as part of its approval process. Therefore, if you have a lender in mind you want to go with you should check first to see what kind of requirements it has for small businesses loans.
What's your credit score? Similar to personal loans, lenders will examine your company's credit score to gauge whether it's a risky investment. As part of this, the lender might require bank or credit references, so be ready to furnish the references at the time of the application.
Can your business afford the monthly payment? Suzanne Darden, a small business consultant for the Alabama Small Business Development Center, recommends repaying your loan comfortably, your business should make at least 1.25 times all your expenses, which includes the monthly payments for the new loan.
Establish the Purpose of the Loan
When you are ready to apply with a lender this will be one of the first questions you will have to answer. Will this loan be to cover day-to-day expenses? Will it be to expand operations? Or do you just needing some startup capital to begin operations? By pinpointing the purpose of the loan beforehand, it helps you establish communication with the lender, so it can better assist you in your needs.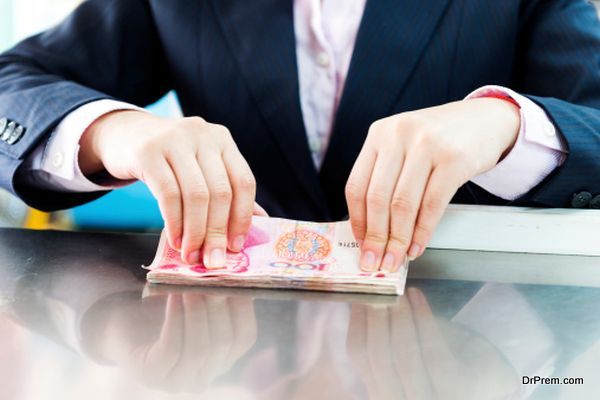 Most importantly, understanding the needs of your loan will determine the loan type your business requires. For instance, if you want a safety cushion, then you'll want a line of credit from which you can borrow from similar to a credit card when expenses arise. Meanwhile, if you want to expand operations or buy more equipment, small business loans are going to be great options because they provide you with a lump sum up front and then you make fixed payments until you satisfy the debt.
Find the Loan Options that Best Match Your Company's Needs
Depending on how long your company has been in operation for, its cash flow and its credit history, there are going to be different options available. For example, if you are a startup company looking for financing, you will have limited options, since many lenders require at least a year or more of operations. Luckily, there are lending opportunities available such as credit cards, crowd funding and taking out personal loans from friends and family, according to the U.S. Small Business Association.
Meanwhile, if you have an established business -operating for more than a year with a credit score of above 660- then traditional banks would be a great place to start, since they offer a wide variety of business lending solutions from lines of credit to business loans. Moreover, if you have collateral (cash, equipment, property) you can put up as a guarantee for the loan, it will improve your chances of receiving approval.
Lastly, if you have a small business with a lower credit score, no collateral and a lower cash flow, then financing will be tricky, but not impossible to do. The SBA has excellent resources on its website to assist you, including a search tool where you can see if you qualify for state or local financial assistance.
Have Your Paperwork Ready
When you have selected your lender, it's important to have all the paperwork prepared in advance to expedite the application process. While each lender's documentation requirements might differ to a degree it's a safe bet they will need to see your company's financial statements. The lender might also ask you to supply your small business's bank statements and tax returns. This means it's a good idea to consult with them before applying so you have time to get this information in order.
Overall, there are many lending resources that your small business can use. At the same time, it's important to first assess your company's financial footing to ensure you are financially prepared for the loan; that way you can take full advantage of your funding options while not limiting your future cash flow.
Article Submitted By Community Writer