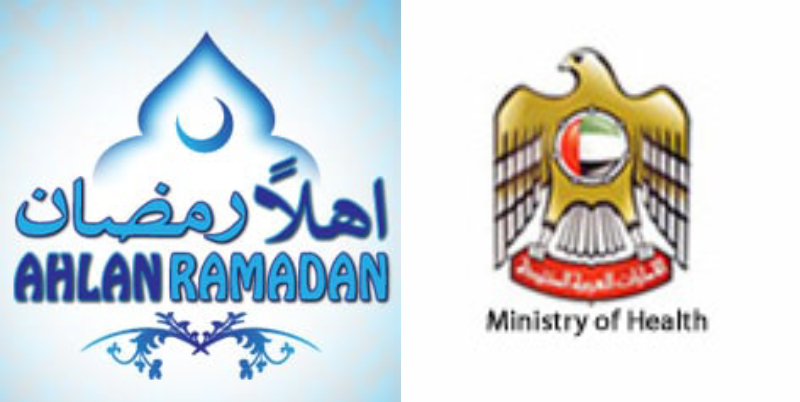 A Guide by Dr Prem Jagyasi Supported by Ministry of Health, UAE

'Ahlan' in Arabic means 'Welcome'. Ahlan Ramadan is an initiative that aims to welcome the holy month of Ramadan, with preparation for physical well being along with spiritual purification. Th initiate was launched by Dr Prem Jagyasi and supported by the Ministry of Health of UAE.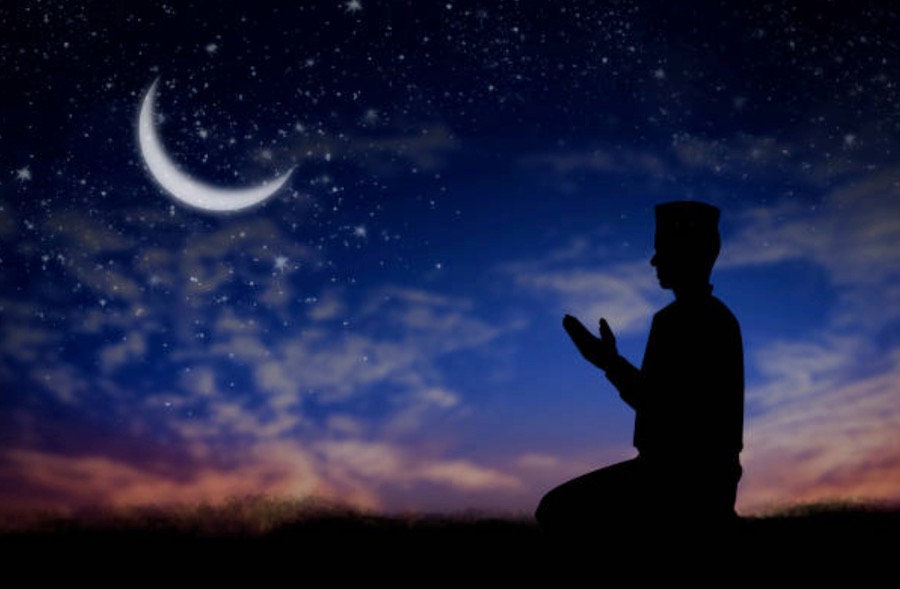 Ramadan is an Islamic religious observance that takes place during the ninth month of the Islamic calendar; the month in which the Qur'an, according to tradition, was revealed to the Prophet Muhammad (PBUH). In the western calendar, the dates of Ramadan vary, moving forward about ten days each year. It is the Islamic month of fasting during which participating Muslims refrain from eating, drinking, and smoking from sunrise until sunset. Fasting is meant to teach the Muslim patience, modesty and spirituality. Ramadan is a time to fast for the sake of Allah, and to offer more prayer than usual. Muslims also believe through good actions, they get rewarded twice as much as they normally can achieve. During Ramadan, Muslims ask forgiveness for past sins, pray for guidance and help in refraining from everyday evils, and try purify themselves through self-restraint and good deeds.
Ramadan ends with Eid ul-Fitr, with much celebration and feasts. Ramadan not only teaches patience, but also enlightens Muslims as to how poor people feel. When fasting is over, Muslims go to Mosques in new clothes to pray the first Eid prayer. They give out presents to the young ones and greet their friends and families. They then thank Allah (God) for what he has given them.
The elderly, the chronically ill, and the mentally ill are exempt from fasting, although the first two groups must endeavor to feed the poor in place of their missed fasting. Also exempt are pregnant women, women during the period of their menstruation, and women nursing their newborns. While fasting is not considered compulsory in childhood, many children endeavor to complete as many fasts as possible as practice for later life. Lastly, those traveling are exempt, but must make up the days they miss. The elderly or those who suffer from a disability or disease and have no prospect of getting better in the future can pay the cost of Iftar for a person who cannot afford it, or else they can host him in their house and have him eat with them after sunset as a way of repaying for the days they could not fast.
Suhoor is the meal in the morning just before sunrise – it is usually a light meal. Iftar is the time of the evening meal just after sunset, traditionally a light snack of dates and water.
During the month of Ramadan, Muslims have the following obligations
No eating, drinking, smoking or sex between sunrise (fajr) and sunset (maghrib, rather than magrib).
Curb undesirable emotions such as anger, greed, envy, lust, and refrain from gossip.
Keep thoughts and actions pure and use the time of fasting for spiritual contemplation.
Be charitable and help those in need.
Visit friends and family members.
"Ramadan Mubarak" and "Ramadan Kareem" are congratulatory greetings used when the first day of Ramadan is announced (kareem means generous and mubarak means blessings).
Ahlan Ramadan! – Philosophy:
The annual fast of Ramadan is considered one of the five "pillars" of Islam. Muslims who are physically able are required to fast each day of the entire month, from sunrise to sunset.
The fast of Ramadan has both spiritual significance and physical effects.
During the month long fast the metabolic rate of a fasting person slows down and other regulatory mechanisms start functioning. Body and dietary fat is efficiently utilized. Consuming total food intake that is less than the total food intake during normal days is sufficient to maintain a person's health. A balanced diet improves blood cholesterol profile, reduces gastric acidity, prevents constipation and other digestive problems, and contributes to an active and healthy life style. (Int. J. Ramadan Fasting Research, 3:1-6, 1999)
Health problems can emerge as a result of excess food intake, foods that make the diet unbalanced and insufficient sleep. Ultimately also, such a lifestyle contradicts the essential requirements and spirit of Ramadan.
Before deciding to fast, people with medical conditions should seek doctor's advice. Meal timings and medications may need to be adjusted.
The healthiest way to eat is to choose a variety of nutritious foods that provides all the nutrients a body needs.
Ramadan and Health
The fasts of Ramadan can improve a person's health, but – if the correct diet is not followed – can possibly worsen it! The deciding factor is not the fast itself, but rather what is consumed in the non-fasting hours. To fully benefit from fasting, a person should spare a great deal of thought to the type and quantity of food they will indulge in through the blessed month. Overeating can not only harm the body but it is thought also to interfere with a person's spiritual growth during the month. A diet that has less than a normal amount of food but is sufficiently balanced will keep a person healthy and active during the month of Ramadan. The diet should be simple and not differ too much from one's normal everyday diet. It should contain foods from all the major food groups.
Foods to avoid are the
heavily-processed, fast-burning foods that contain refined carbohydrates in the form of sugar, White flour, etc., as well as, of course, too much fatty food (e.g. cakes, biscuits, chocolates and sweets, such as Indian Mithai). It may also be worth avoiding the caffeine content in drinks such as tea, coffee and cola.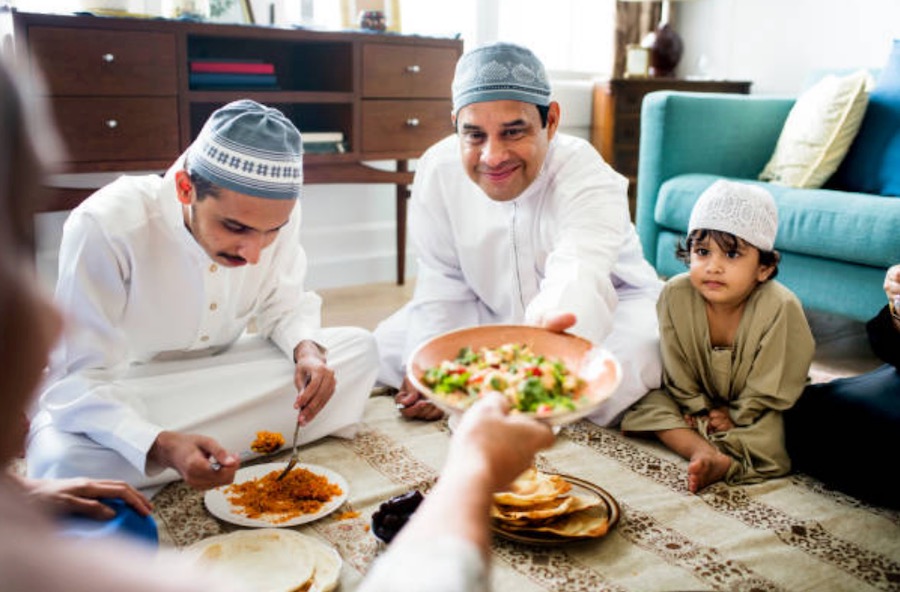 Dietary Advice during Ramadan
The alterations in the meal times and changes in the doses and timings of your medication during Ramadan affects your blood sugar. Knowing what your blood sugar is during Ramadan is important in order to avoid problems of high or low blood sugar. Regularly check your blood sugar or urine sugar, at least once daily at different times of the day.
ADVICE ON DIET
Most health problems are likely to arise from inappropriate diet or as a consequence of over-eating and lack of sleep.

Remember
There is no need to eat excess food at Iftar (the food eaten in the period immediately after sunset to breakfast), dinner, or suhoor (the light meal generally eaten about half an hour to one hour before dawn). There are 2 reasons for this:

The aim of Ramadan is to not eat or drink during sunlight hours if you then overeat it can be seen as a reflection of weak discipline.

The body adapts to your requirement and will reduce the metabolic rate (the rate at which your body uses energy from food) Most people are less active while fasting. Therefore if you eat a balanced diet and eat smaller portions of food it is enough to keep a person healthy and active during the month of Ramadan.
This advice is for everyone not just people with diabetes.
TO REMAIN HEALTHY DURING RAMADAN
You should aim to include food from the major food groups: bread and cereal, (carbohydrates) milk and dairy products, fish, meat and poultry, beans, vegetables and fruits.
Eating fruit before a meal is good practice. (Remember 5 portions a day)
What you eat in Ramadan should not be much different from what you normally eat but should be as simple as possible.
What you eat should be such that normal weight is maintained, neither losing nor gaining. However, if you are overweight, Ramadan is an ideal time to try to normalize your weight.
LONG FASTING HOURS
This year the hours of fasting are longer.
At Dawn (Suhoor)
Try to eat complex carbohydrates, e.g., whole meal bread, wholegrain bread, or slow digesting foods at Suhoor. This is so that the food lasts longer about eight hours and you are less hungry during the day.
These complex carbohydrates are found in foods that contain grains and seeds like barley, wheat, oats, millet, semolina, beans, lentils, whole meal flour and unpolished rice.
At Dusk (Iftar)
In contrast, refined carbohydrates or fast-digesting foods last for only three to four hours and may be better taken at iftar to restore blood glucose levels rapidly. Fast-burning foods include those that contain sugar and white flour. Dates are an excellent source of sugar, fibre, carbohydrates, potassium and magnesium and have been recommended since the days of the Prophet Mohammed (PBUH) as a good way of breaking the fast.
Do not eat dates in excess try to eat no more than 2-3 pieces of dried dates as this will greatly increase your blood sugars causing hyperglycemia.
Diet drinks, Orange squash and no added sugars drinks are better as those containing sugar, if taken on an empty stomach will make your sugars high, even before you eat.
Hypoglycemia low blood sugars
If the dietary advice and instructions for medications are observed, the chances of sudden changes in blood sugar level are reduced.
Even after taking all precautions, a person with diabetes can experience low blood sugar levels (hypo's) during the month of Ramadan. This can be dangerous.

These symptoms should be treated and the fast must be broken
After you have treated the low blood sugars you must follow this with eating some starchy carbohydrate either as a snack or meal. E.g. chapattis, rice, biscuits, bread. Contact your diabetes team for advice.
Ramadan and Obesity
There is a long list of diseases associated with obesity. Apart from being an important predisposing factor for coronary heart disease, hypertension, cerebrovascular disease (stroke) and diabetes, obesity is also associated with pulmonary hypertension, cor pulmonale, obstructive sleep apnoea, pickwickian syndrome, cholelithiasis, renal vein thrombosis, intertrigo, hirsutism, acanthosis nigricans, hyperlipidemia, hyperuricemia, infertility and osteoporosis etc . Obesity is also associated with at least three cancers (colorectal, endometrial, and breast).
It is also related with psychological problems and frequent attacks of headache.
Having understood the complications of obesity let us see the effects of Ramadan fasting on weight control.
Firstly, it is noteworthy that fasting during Ramadan reduces weight in a gradual and controlled manner, which is not detrimental to health. It is medically recommended that the obese and overweight people should reduce their weight gradually otherwise it may have harmful effects instead of causing any benefit. A month of Ramadan fasting, in general reduces weight by 2-3 kilograms only, which is appropriate.
To make sure that fast does not threaten the health of Muslims and yet achieves its beneficial effects, Islam has already taken the precautionary measures. Hence we see that taking a meal in the morning (Suhoor) before fasting begins is highly recommended.
A month of vigorous fasting also helps to mobilize the abdominal adipose tissue, the excess of which is related with the coronary heart disease. In Ramadan, more and more people are inclined to offer prayers in the mosques, which means increased physical activity, and this also has a positive effect on weight control. After a heavy Iftar meal, three consecutive prayers of Maghrib, Isha and Taraaweeh not only help to assimilate the food, which is so overwhelmingly taken at Iftaar, but also cast an overall pleasant effect on health.
Last but not the least, it should be emphasized that people interested to lose weight should avoid excessive fats at the evening meals (iftar) otherwise too much fat taken after the fasting is over may not help much.
Let's consider another bounty of Ramadan. As we know that in Ramadan a Muslim has to fast from sunrise to sunset, this duration may well be over sixteen hours in summertime. Endurance of thirst and hunger for such a long time makes a person tough and well prepared to face a situation like that if at all it recurs in future life.
To conclude, although Ramadan fasting has it's own exalted objectives, weight control and thus protection from obesity-related diseases is just one of its innumerable other blessings.
Ramadan And Heart Burn and Indigestion
The stomach is an acidic environment, designed to digest food and kill bacteria. The stomach and oesophagus (gullet) are normally protected from this acid by the body's own special juices and 'valves' between these two organs. If either too much acid is produced or the valve at the bottom of the oesophagus is 'faulty', you may experience heartburn. Fasting usually reduces the amount of acid produced, but thoughts of food or the smell of it make the brain order the stomach to produce more acid. Hence if there is a net increase in acid, heartburn could be a problem during the fast.
Those who are on regular medication for indigestion, such as antacids, antihistamines are advised to continue taking them if doctor have prescribed you, at the pre-dawn meal for instance. The control of heartburn or belching can be aided by eating in moderation and avoiding oily, deep-fried or very spicy food. Reducing your caffeine intake and/or stopping smoking can also be of benefit, if relevant. Preparations such as peppermint oil may help reduce belching or colic. Sleeping with your head raised on a few pillows and long-term weight loss may also help.
The holy month of Ramadan can be a difficult time for pregnant women. Fasting between dawn and sunset (maghreb) is obligatory, but mums-to-be still need to get the essential nutrients to help their baby grow healthily and safely.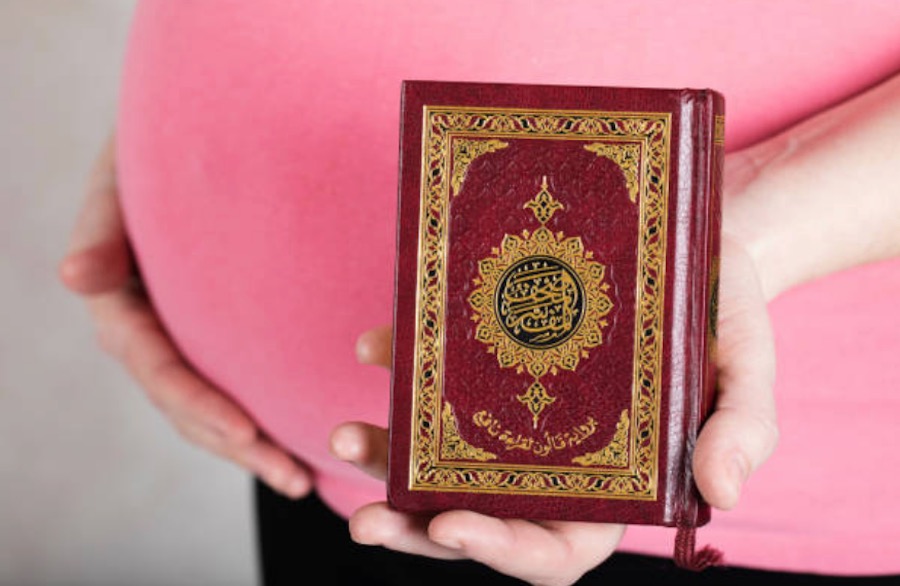 Ahlan Ramadan and Pregnancy
Is it safe for pregnant women to fast?
Many doctors believe that there are some physical benefits of fasting, as it helps to burn unnecessary fats and lose additional calories if moderated. If you are healthy and haven't had any complications so far, you can continue your daily routine as normal. Just make sure you slow down, allow time to rest, and stay away from stress and anxiety triggers as far as possible. And remember to get the right nutrients and enough calories when you break your fast
Morning Sickness:
If you are in the first three months of pregnancy you may find fasting particularly difficult. This is the time when sickness and nausea are at their worst. Try to rest as much as possible and plan to spread your meals out between dusk and dawn. If fasting makes the sickness much more pronounced, do talk to your doctor.
Practical ways to cope
Break your fast gradually, by eating one small meal slowly, instead of the one big meal at once.
Make sure you have the Suhoor meal, but take it as late as possible.
Drink plenty of fluids – aim for 8-10 glasses of water each day.
Eat dates or dried dates to ease constipation.
Try to eat animal proteins that are easy to digest, such as red meat, chicken, fish and eggs.
Eat plenty of fresh fruits and vegetables including leafy greens. To avoid catching listeriosis, wash them carefully and remove any soil or dirt.
Cut back on carbohydrates and fatty foods, and it may be best to avoid certain foods like pickles, spices, coffee, tea, carbonated water, and sweets that abound in Ramadan feasts.
Pregnancy complications
There are certain conditions that mean you will be forbidden from fasting during Ramadan. These include:
Diabetes
Chronic kidney disease
Malfunction of the liver
Bronchial asthma that requires an atomizer
There are also some pregnancy-related conditions that may prevent you from fasting. These include:
Raised blood pressure
Twins
Risk of premature labour
Severe pregnancy sickness
When to break the fast
If you feel any dizziness while fasting, heart palpations, splitting headache, blurred vision, or slowing down of your baby's movements – especially during the last stage in pregnancy – break your fast and consult your doctor immediately.
—- —- —-
About Ahlan Ramadan Initiatve
Conceptualised and implemented by Dr Prem Jagyasi and supported by Ministry of Health of UAE in past, 'Ahlan Ramadan' was an active initiative to educate and encourage people about preparing themselves for a healthy lifestyle during the Holy month of Ramadan.
Corporate houses, social clubs and associations as well as labour camps will be the platform for this event where doctors, nutritionists and other medical experts will have open discussions to encourage participating Muslims to try their best to take up a healthy living lifestyle, during Ramadan, that includes a balanced diet, regular mental and physical exercise and a balance between material and spiritual needs. Corporate houses and social clubs will also be a venue for live healthy cooking demonstrations.
'Ahlan Ramadan' will create awareness among Muslims in the UAE to be equipped with health and nutrition facts to enjoy physical well being while striving for spiritual enrichment during this Ramadan.
https://drprem.com/wp-content/uploads/2020/04/Ahlan-Ramadan-Ministry-of-Health-Dr-Prem.jpg
402
800
Dr Prem Jagyasi and Team (It)
https://drprem.com/wp-content/uploads/2021/06/Dr-Prem-White-Logo-Live-A-Great-Life-With-DrPrem.com_.png
Dr Prem Jagyasi and Team (It)
2020-06-09 17:16:29
2022-06-10 17:34:28
AHLAN RAMADAN