On my globetrotting pathway, it is Slovenia this time that captured my heart. "Love" is ingrained in its name and so in its nature. Love is in the air – rightly describes Slovenia's indefinable charm.
The growing wellness tourism in Slovenia and its further potential

The country has been a star attraction for eco tourists and nature enthusiasts for its green credentials. Its topography rich in natural formations, lakes, mountains and thermal springs and it has got sea along its border has been inviting tourists from across the world. The environment itself is conducive to a lifestyle whose motto is modeled on a "green, healthy and active" way to live a fuller and healthier life.
Since long back, the resorts in this beautiful country are located amid ample greenery enabling the tourists a free access to lungful of pure oxygen and tranquil bliss. The holiday hideouts are meticulously designed to achieve enhancement of health and recuperation from ailments.
Regular therapies and relaxation massages are backed by a selfness program that is typical to the wellness methods and techniques practiced in this region where a special lifestyle is inducted in tourists to keep their physical and mental potential at the peak.
The amazing terrain attracted me a lot. Here you get ample opportunity for Alpine hiking, biking and winter sports like skiing and other extreme dares like ice climbing. These activities help your pair of lungs pump in more pure oxygen contributing to good health and cheerful spirits.
How level of mollycoddle is designed to bring in immense health benefits?
The Slovenian resorts immerse you in a fully relaxed massaging and unique wellness therapies with a range of sauna baths delivered to your service that would leave traces of sweet remembrance for a long time.
What is the selfness program?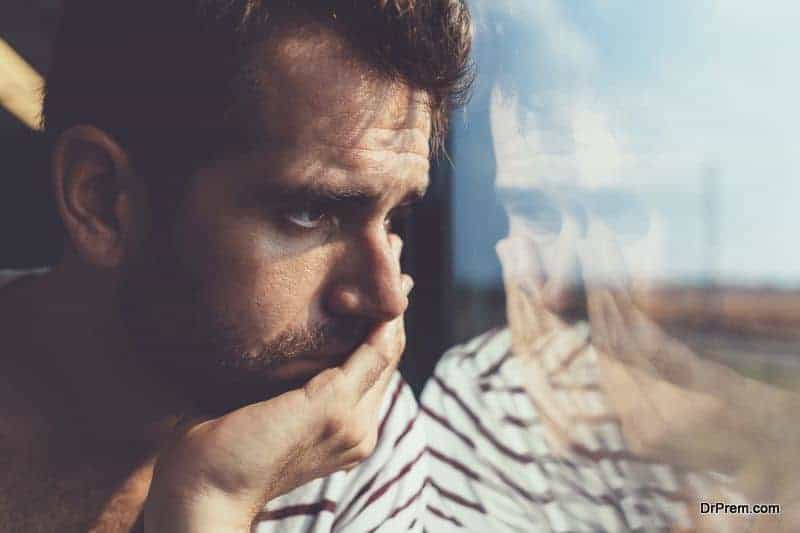 In my opinion, it is the essence of Slovenian wellness. The crux of the health issues lie within us. The advent of ailments is given a highway when we are negligent about ourselves. When we pay lesser attention to our mind body connectivity, our system gets disrupted.
Wellness programs are carefully designed to enable guests take full control of their self. Emphasis is put on managing their own stress levels by exercising correct application of self invigorating capabilities. To achieve a correct feel for own self is the traditional and time honored platform of Slovenian wellness secrets.
What are the unique massage and bath features?
Therapeutic techniques like massages, baths and health treatments involve local material and herbal products like honey, jungle berries, sea algae, wild flowers and beer endowed with curative properties.
What is the wide range of saunas?
A wide choice of saunas in Slovenian resorts was truly fascinating. Just name a type of sauna and they have it. Finnish saunas would take off your stress and rejuvenate you with vigor and so would Turkish steam baths and infrared saunas.
I was amazed to learn that application of raw chocolate is rampant in these healing techniques. There are yet other types of saunas like salt, crystal, and Indian and Roman baths. Color therapy saunas, bio saunas and laconiums made me feel that I have landed in the 'sauna capital' of the world.
What are the rituals and special experiences?
There are a bit out of the way experiences while you engage in spa treatment like the strange cult of spinning in the air in the saunas, herbal ball compress and the rhythmic gong of Tibetan bowls hitting your auditory system while you take the massages.
What is the relaxation in a green environment?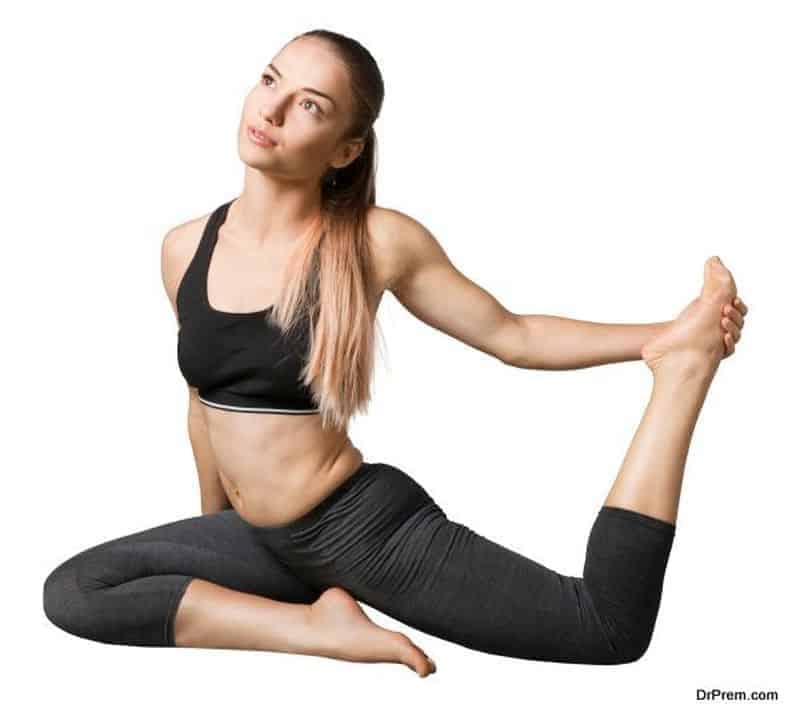 Set amid unspoiled and lush green environment, the Slovakian wellness resorts offer a perfect stage for special health enhancing sessions.  Special laughter yoga, breathing and relaxation exercises on the beaches and barefoot strolling along sensory trails and energy points were highly interesting to me. Direct contact with nature seems the essence of the therapies.
What is an all inclusive approach to self?
Secrets of therapies from the Chinese, Japanese, Indian, Thai and other traditional schools of medicine have been wonderfully blended into a package therapy, which has evolved into a very effective wellness treatment that had been the core of Slovenian wellness industry.
Lake Bled – What is the ultimate destination of Slovakian wellness tourism?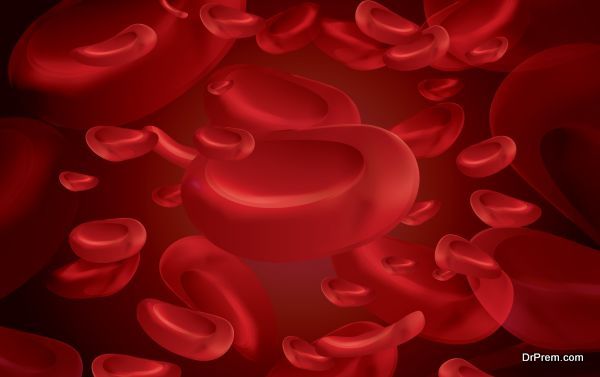 Ultimately, it was the Lake Bled that took me to a fairyland. No words can suffice the description of this unique piece of nature. The Alpine lake located in Slovenia with a pristine ambience having a single green island floating amid surrounded by waters on all sides boasts of a huge tourist appeal. I was surprised to learn that the lake water is supposed to have curative properties as well!
In the 19th century, the Swiss physician Arnold Riki had visited the lake and his in-depth knowledge of hydrotherapy had made him instantly realize that lake shore would be an ideal spot to set up a wellness resort. His clients were asked to walk barefoot on grass shrouded in fresh morning dew drops to improve blood circulation.
Naturally, the lake is considered as a perfect seat of wellness and bliss. Towards its north eastern fringes, exist a couple of thermal springs. The water is pure and crystal and the sand on its shores is ideal for growth of organic food.
How are physical workouts amid nature?
A primary feature of all Slovenian wellness resorts is that they advocate all types of physical activities right in the heart of nature. Spas rent out poles for Nordic walking and teach clients how to go about under the guidance of a certified instructor.
What is thriving bee tourism in Slovenia?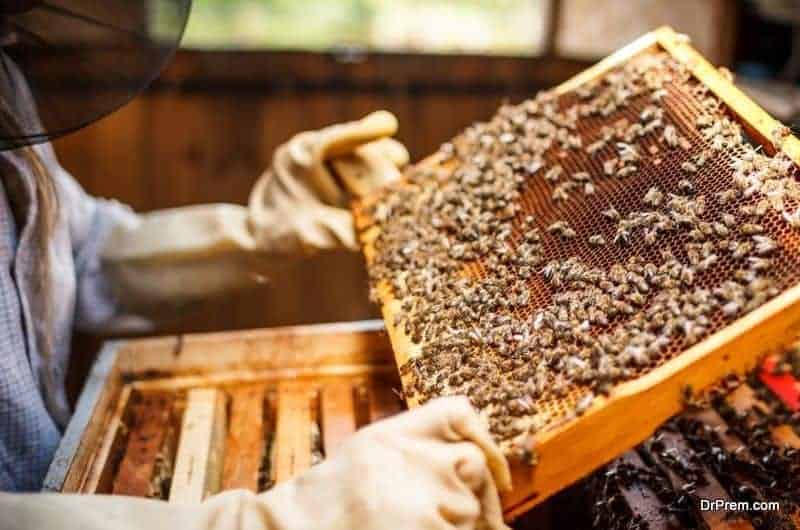 This is another surprise that the country had in store for me. Slovenia has turned into a major destination for apiary tourism where the tourists are introduced to bee farming. The bee and its products contribute immensely towards wellness. The sticky bread, honey and bee cakes find a ready use for enhancing wellness and restoring human health.
An amazing honey massage is in vogue in these bee inspired wellness centers where the client lies face down flat on his/ her stomach as the masseur keeps pouring honey on the back. The masseur starts patting on the back with his sticky and trained hands. The honey massage room gives off a flavor akin to sauna which has an obvious sweetened fragrance.
The awesome massage comes in rhythm to the tune of thousands buzzing bees busy on the other side of the massage parlor partitioned by a wall. The Apitherapy program has magical powers for health restoration and the Slovenian wellness resorts have taken it to a fine level of art which is perhaps possible in this part of the world alone. The pollens collected by the bees are laden with vitamins. Honey drives away insomnia and the beehive air does away with respiratory diseases.
Exploring the wellness aspects of this country, there can be no doubt that Slovenia's potential to emerge as a leading wellness destination is tremendously high. As an avid wellness seeker, I would love to revisit this land to restore the harmony of my mind and body which gets eroded amidst the daily grind.