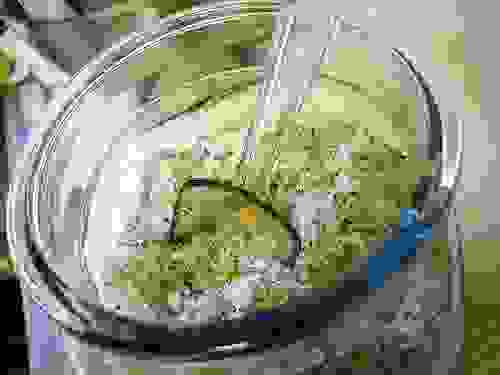 Summer is the time when you have countless skin problems among others. If you have oily skin, the problem become unmanageable. Blackening of the forehead is one particularly grave problem that is faced by many. Here are nine wonderful remedies, straight from the kitchen that will not only help you remove the pigmentation for your forehead, but will also help you control the oiliness and make your skin glow in health.
The remedies are basically scrubs made from green tea, yoghurt and potatoes, lime, lemon and wheat germ, cinnamon and lime juice, baking soda, oatmeal powder and rose water, sugar scrub, fuller's earth, almond paste, etc. They work on the skin by absorbing the excess oil and also by acting as an exfoliant. These remedies are simple and can be used even while traveling. They are short term treatments, but can be continued for prevention and also for maintaining healthy skin.
Green tea and sugar

Anything that is rich in antioxidants can help in making the skin smooth, soft and free from blemishes and pigmentation. For treating black forehead which is a widespread problem during the hot summer months, thanks to the harsh rays of the sun and skin eruptions like acne and blackheads, green tea can be a wonderful remedy. Green tea is rich in antioxidants and helps the skin keep away from free radical damage and premature aging. Green tea helps in lightening the skin and also prevents inflammations on the skin like acne eruptions. Take a green tea bag and add a cup of boiling water to it. Stop for five minutes. Remove the tea bag after squeezing all the tea out from it. Add a tablespoon of sugar to one tablespoon of green tea and a few drops of lemon as well. Scrub your forehead with this to remove blackheads, acne age spots and freckles and lighten the skin.
Yoghurt with potatoes

A wonderful folk remedy passed on through generations, potatoes are known to absorb excess oil from the skin and also act as a skin lightening agent, thereby removing black foreheads completely. Yoghurt helps in restoring the lost moisture of the skin. It is also a cleansing and lightening agent, leaving the skin fresh and lightened. Grind a small sized potato and add equal amounts of fresh yoghurt to this. Mix well and apply on the skin, gently moving the paste in a circular motion for exfoliation, as you apply on the forehead. Leave it for 20 minutes to dry. Use a wet washcloth or rinse with cold water after the application. This can be continued every day for beautiful and glowing skin.
Lime, lemon and wheat germ

A traditional remedy for removing the blackheads and also for lightening the black forehead that is affected by the summer sun, age spots, freckles, etc. Take three tablespoon full of wheat germ, one tablespoon of lemon juice and two tablespoons of lime juice and mix well. Apply on the entire face, rubbing the forehead gently for about 2 minutes. Leave it on for five minutes and rinse off with cool water. The vitamin E in wheat germ will enrich the skin while the lemon and lime will have a lightening and exfoliating effect on the skin, leaving your forehead and face fresh and free of blemishes. The scrub can be used every day on the skin for best results. However, ensure that you do not go out in the sun at least an hour after using this treatment as lemon makes your skin photosensitive and prone to sunburn.
Cinnamon and lime juice

Cinnamon and lime juice is a wonderful combination for removing blackheads and acne also for lightening the skin. For black foreheads due to blackheads, liver spots and sunburn, grind cinnamon sticks to a coarse powder. Add lime juice to make a paste. Apply on the forehead and rub gently so that the blackheads are loosened and removed in this procedure. Leave the mixture to dry for half an hour. Rub in circular motion after applying enough water on the dry paste. Rinse off with cool water. Cinnamon is an anti inflammatory agent and reduces the swelling on the forehead due to blackheads. Lime helps in exfoliation and toning of the forehead and lightening of skin as well. Use it daily to keep the oiliness and skin darkening under control.
Baking soda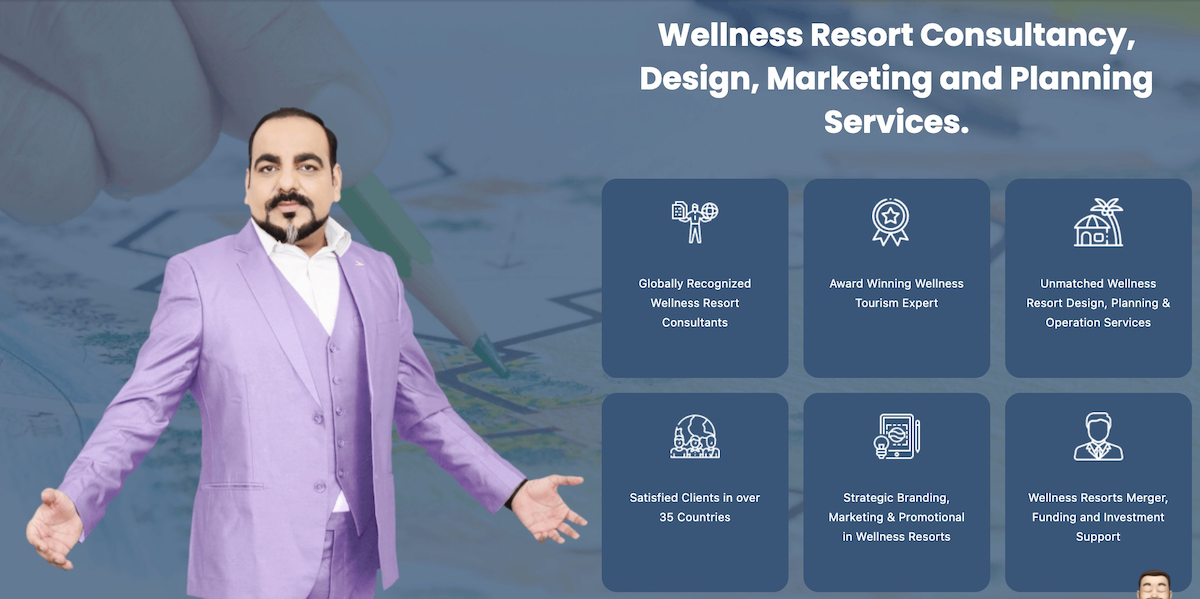 The abrasive effect of baking soda helps in scrubbing off the blackheads and also in reducing the pigmentation of the forehead by exfoliating the top layers of the skin and revealing new skin from beneath. Mix adequate amounts of baking soda with water to form a paste. Rub it on to the forehead. Continue massaging in circular motion so that the blackheads will be removed and the skin becomes clean and free from the black dotted and uneven appearance. This can be done 2-3 times a week for best results. Baking soda whitens the skin and also treats skin eruptions like blackheads which have led to the blackening of the forehead. Baking soda can be used every day if you do not have sensitive skin. If you have any skin burning while applying baking soda, discontinue use.
Oatmeal powder and rosewater

Oatmeal is rich in skin healthy nutrients, especially vitamin E and also acts as a scrub for removing black heads. Rosewater helps in toning the skin and preventing wrinkles and darkening due to its astringent action. Take adequate amounts of oatmeal and add rose water to make it into a paste. Use this coarse mixture to massage the forehead and other part of the skin in circular motions. Massage for about 15 minutes and leave it on for 15 minutes. Oatmeal will nourish your skin with vitamin E and removes the blackheads and other skin eruptions. Rosewater helps in lightening the skin and protects the skin from inflammation and infections like acne, pimples etc., which are very common during the summer months. Use it every day for well toned and fairer skin that is free from all blemishes.
Sugar scrub

One of the simplest of home remedies that is readily available in our kitchen cabinet, sugar scrub is easy to prepare and also very quick in its effectiveness. It is highly effective as a treatment for sunburnt skin like a black forehead and also as a scrub for removing blackheads and dead skin on the forehead, which too can cause a blackened forehead. Take adequate amounts of sugar and add just a little water to make it stay on your forehead while you scrub. Apply on the forehead and scrub gently, covering all the areas of the forehead, especially the blackhead prone areas and sunburnt skin. This will prevent black foreheads and also remove the blackheads that create a dark, rough and patchy appearance on the skin. Sugar scrub can be used every day in order to prevent tanning of skin due to sun exposure and to leave the skin smooth and free from blackheads and acne due to clogging of pores.
Fuller's earth, dried orange peel and oatmeal powder

This combination of skin friendly ingredients help to keep
the skin free from excess oiliness that can trigger the appearance of blackheads, dark spots, freckles, pimples and acne. Orange peel is also an excellent exfoliant and lightening agent, rich in antioxidants and vitamin C and extremely beneficial for the health and beauty of the skin. Oatmeal powder is rich in vitamin E which nourishes the skin while it exfoliates and makes the skin free from all blemishes and wrinkles. Take a quarter cup of fuller's earth and dried orange peel and add 2 tablespoons of oatmeal powder. Mix all these ingredients well and store in an airtight container so that you can use it as and when required. Take three tablespoons of this mixture and add sufficient amount of water to make a paste. Apply on the entire face and gently rub in circular motion, covering the forehead and other blackhead prone areas. Wash off with cool water. This scrub helps in deep cleaning of the skin, unclogging pores and preventing pigmentation and darkening of the skin.
Almond paste, fuller's earth and glycerine

Almonds which are replete with the goodness of vitamin E make the skin glow and also help in exfoliation and skin lightening. Glycerine is a natural skin moisturizer and fuller's earth is an exfoliant and also helps in removing excess oiliness from the skin. Combined together, they make a wonderful scrub for treating black foreheads due to sun exposure and blackheads. Take ground almond powder, glycerine and fuller's earth in the ratio 4:2:1 respectively. Mix these ingredients well and add adequate amounts of water to make it into a gooey paste. Rub on the forehead and other areas affected with blackheads and sun tan for about 10 to 15 minutes. Leave it dry and rinse off with cold water. Do not use soap after this to retain the moisture after the scrubbing action. You may also add some tomato pulp to enhance its skin whitening effect and to maintain the skin tone. Since this is a gentle scrub, you can use it 3-4 times a week or every day if you have very oily skin that needs to be balanced.