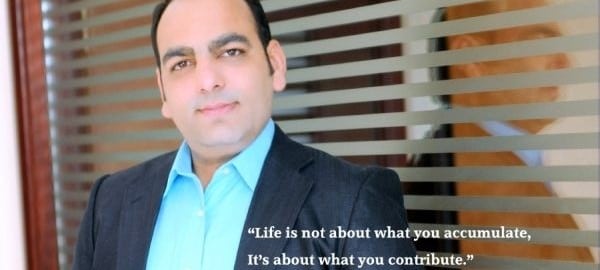 SMEs in current times
Small and Medium Enterprises (SMEs) contribute to the economic development of any nation in more than one way. Whether it be creating employment opportunities for rural & urban population, providing goods & services at affordable costs or working towards sustainable development of the economy overall, SMEs are the front runners. However, depending on the political scenario in a country, national economy, availability of conducive environment for growth, taxation system, etc, SMEs across the globe face a number of challenges like absence of adequate & timely finance, non-availability of suitable technology, ineffective marketing due to limited resources, non availability of skilled manpower etc.
Why workshop is required for SMEs?
In current scenario, SMEs are fidgeting in anxiety after having seen some tough times in the past few years. Amidst the anxiety is the hope that some of their long pending and some new wishes may come true in the future. There are several challenges that the sector faces irrespective of the geographic location. For example, the SME segment is unable to move to the next league majorly due to the complex differences in taxation by various governments and hence try to stay in the comfort of their parent state than go to new territories. These and many such issues are hindering the growth of SMEs globally, especially in developing countries. These problems need immediate attention. Training workshops for the SMEs are one of the effective ways to address such issues.
Such workshops give opportunity to the SME representatives to share their problems on a platform where they are heard and addressed by the right people, find sustainable & effective solution from leaders who have proven track record of successfully making changes within a system for the development of small industries.
Why attend Dr Prem's workshop?
It's time that we start relooking at the way SMEs are functioning. Let us consider the taxation system for example. Unlike their bigger counterparts, these industries are heavily dependent on small cash flows. A differential tax system based on turnover can help channelize tax and improve cash flows in this sector. Treating them in the same league as corporate is unjust especially in tough times where every penny matters. These and many such issues are effectively addressed by Dr Prem in his workshop for SMEs.
This apart, Dr Prem also make the participants aware of global opportunities, trends that need to be cashed upon, taxation system in various countries, technology development, IT & automation adoption for SMEs, etc.
https://drprem.com/wp-content/uploads/2013/03/Dr-Prem-Life-is-not-about-what-you-accumulate-Its-about-what-you-contribute.jpg
337
600
Dr Prem Jagyasi and Team
https://drprem.com/wp-content/uploads/2020/05/Dr-Prem-Main-Logo-White-Blue-Background-LR.jpg
Dr Prem Jagyasi and Team
2013-03-07 04:05:42
2013-08-30 06:45:00
Workshop for SME by Dr Prem