Reducing readmission rates in hospitals by increased healthcare efficiency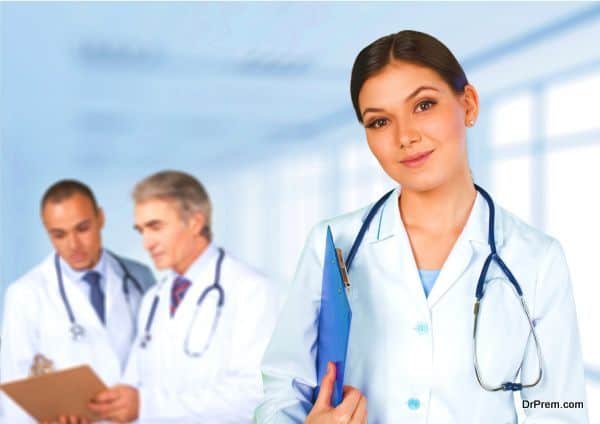 <![CDATA[With healthcare regulations becoming stricter, more and more hospitals are coming under the scanner for their patient care practices. Readmission is one area where most of these hospitals fear being penalize or fined. Failure to meet requirements in this area can often lead to loss of significant money for the hospital. Hence, reducing readmission rates has become one of the top priorities for many hospitals which have started introducing measures to tackle the issue in the right manner.
The Impact of Readmission on Hospitals
CMS regulations state that any hospital which experiences a readmission in the form of a patient within 30 days of being discharged will be served with a strike. A number of strikes within a single year will lead to the hospital losing out on 3% of its yearly income from Medicare.
CMS regulations also state that the hospital needs to bear the treatment costs of any individual who get readmitted in hospital within 30 days of being discharged. Combine this with other factors like ED throughput and hospital transfers and you are looking at hundreds of thousands of dollars in loss for these hospitals.
Tips for Reducing Hospital Readmissions
Given below are a few tips hospitals can adopt to reduce hospital readmissions and the resulting loss of Medicare pay.
Acknowledge the Problem and Identify Problem Areas
A hospital will first need to acknowledge the fact that it is experiencing a readmission problem. This will propel the concerned authorities to start finding out solutions for the problem. However, before trying out various solutions, it is essential that the hospital find out the root cause of the problem beforehand. This involves employing not the easiest method, but the right method to arrive at the root cause of the issue. In most cases, the root causes for hospital readmissions tend to be program/process failure, organizational failure or lack of proper training.
Improve Communication after Discharge
Hospital readmissions can be reduced to a great extent simply by improving the communication between doctors and patients post the discharge. This way, issues related to review of diagnostic tests, medication compliance and chronic disease management, etc. can be easily handled without readmissions. A separate team can be set up in place for this feature, allowing doctors to communicate with their patients via phone calls, text messages, video calls or even automated calls. The team can also be in charge of making it easier for doctors to gain access to the medical records of patients to facilitate better communication when it comes to understanding the patient's past and current medical condition.
It is also considered wise for hospitals to make use of technology to their benefit when it comes to reducing readmissions. Technological advancements at the medical frontier have helped many hospitals tackle such issues easily. For instance, patient portals can be used to gain access to medical records as well as patient feedback after discharge.
Advanced data analytics can be employed to gain insights into the areas that experience more readmissions while providing effective solutions to combat the same. Another instance pertains to using text messaging options to remind patients of their post discharge responsibilities from time to time, including reminding them of wound care and medications. These initiatives if used properly can greatly reduce hospital readmission rates.
Initiate Collaborative Programs
Hospitals can also choose to partner with other hospitals and medical facilities to help reduce readmissions via follow up programs that work post discharges. These hospitals can participate in meetings, telephonic conferences, submit assignments and reviews and take joint measures to deal with the causes leading to readmissions. Studies in the past have in fact, revealed that these kinds of collaborative programs have benefitted hospitals which participated in the same by reducing their readmission rates by almost 30%.
Readmissions continue to be one of the main causes of worry for hospitals which tend to get penalized and fined for the same. However, with a few proper initiatives and measures in place, hospitals can effectively reduce readmission rates while enjoying higher patient satisfaction scores as a bonus.]]>