Here is how telemarketing is changing the healthcare landscape globally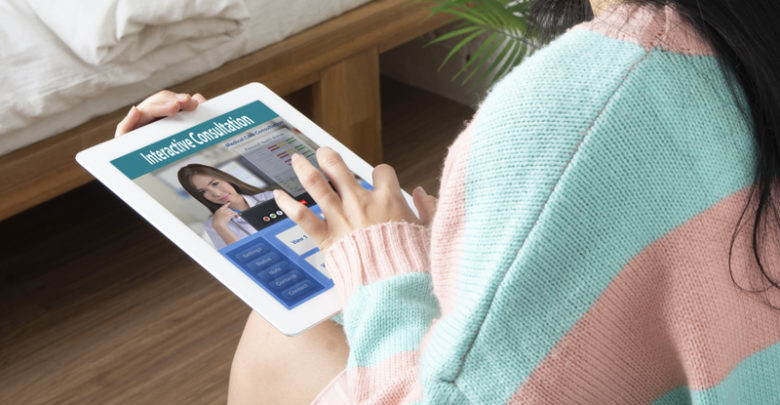 <![CDATA[The advent of Telemedicine and telemarketing is changing the healthcare industry in a big way. Teleconferencing, mobile technology, and document sharing with a view to augment the quality of life are enhancing healthcare support in remote locations which was once inaccessible. 
Telemedicine encompasses a large portion of medical services covering dermatology, behavioral health, cardiology, hypertension, sleep apnea and many other areas bringing about a substantial cost reduction erasing the hassle of the patients to locate a specialist and get quality treatment.
Here we go with few great ways how the execution of telemedicine techniques has reformed the rendition of healthcare services:
Helps diagnose and treat strokes faster:
Survival of a stroke victim depends upon how fast he receives treatment. Tele stroke services have helped ameliorate stroke treatment in more than one ways:
– Patients within Tele stroke service network receives tPA at least 20 minutes quicker than those lying outside the coverage of the network.
– Tele stroke transmitted facilities in remote corner of Alberta mitigate ER transfer to University Hospital in Edmonton by about 92 %. If for transport purpose helicopter and ambulances were used, both time spent and expenses would have mounted.
– Videoconferencing resulted in more precise diagnosis and efficient treatment compared to traditional methods in clinics of Imperial Valley, California.
– Smart phone based image sharing applications in the field of radiology and neurology was as authentic as desktop based picture archives that is appreciably time saving as well.
Enhanced monitoring system for ICU physicians and nurses:
Telemedicine techniques have made headway in the ICU as well providing a second set of eyes to nurses and doctors stationed there. They can handle bedside assignments better without any distraction.
At-home patient rehabilitation:
No sooner the patients get discharged from ICU, the Tele care process begins. This is largely applicable for stroke patients or those suffering from neurotic diseases. The patients with these specific ailments find it very hard to travel up to the clinic. The question of smooth logistics gets in the way. Telemedicine enables the patient to get access to treatment with remote monitoring system where the doctor can treat him and prescribe medicines sitting thousands of miles away.Telemedicine allows patients to participate in internet based education programs. They can participate in a supervised physical rehabilitation session at a satellite location at the nearest point.
It helps patients reduce the risk of cardiovascular diseases:
Cardiovascular diseases are the prime killers of mankind and most of them could be attributed to faulty lifestyles of patients. Lifestyle management counseling by experts would require live interaction with the specialist which is time consuming. It sometimes becomes hard to fix an appointment as well.
At this critical juncture, telemedicine technology could certainly be an answer. A survey has revealed that patients are twice as enthusiastic to participate in a cardiovascular disease management session if conducted online with flow of vital data both ways.
Inspires diabetics to welcome healthier behavior:
In the US, the diabetic patients alone consume 100 billion USD of healthcare expenses annually. Studies reveal that telemedicine has made positive contributions in the treatment of diabetic patients especially with the elder ones.
However, in this connection, there are two prerequisites:
– The physicians should effectively interact with the patient enhancing his self confidence that it is possible to engage in activities that would lead to an improvement in glycemic monitoring.
– Goals must be established within the schemes of treatment aided by mobile health technology that would improve the behavioral pattern of diabetic patients. The patients are encouraged to monitor calorie counts, watch for the important health symptoms, tabulate training tips for sugar control and follow up medication schedules.
Empower patients to manage chronic condition:
Telemedicine techniques can be applied to control long-term chronic diseases like hypertension and diseases of the digestive tract. The patients can mail symptoms to doctors and in exchange get prescriptions for cure.
Improve oral health with store and forward telemedicine:
Tele dentistry makes use of store and forward telemedicine which enables dentists to receive online images of the infected areas in a dental set and other relevant data for curing the disorder.
Provides consultation for children suffering from mental trauma:
70 % of the parents have admitted that after receiving Tele conferencing counseling, their kids' performance at school level have improved substantially.
Role of telemedicine in transformation of healthcare:
Telemedicine have brought the doctors and patients together within just a phone call or a mouse click away. This saves a series of time consuming appointments. If the doctor and the patient are stationed in different cities and have to physically interact to fulfill each other's needs, the cost of logisticswould be another big issue to handle. It is also established that interacting through telemedicine consumers do not have to sacrifice quality for convenience!On the contrary, treatment and counseling through tele-medical gadgets is highly qualitative in character filtering out all distractions that both the provider and consumers face interacting across the table.
Timely quality healthcare service giving importance to the patient's comfort saving time and expenses comprise an effective telemedicine support, which is gradually transforming the global healthcare scenario.]]>