Apple just launched iPhone SE 2nd Generation, and with it came the same dilemma for most of the smartphone buyers. When the mid-range phones are so good, is it really it worth it to buy the super-expensive flagships?
The mid-range smartphones are getting better every year, and offering some great features as well as serious competition for flagship phones. For those who are fixated on flagship phones, they can splurge on them for the latest techy experience. But for others, who need a phone for the essentials, and perhaps a bit more, spending an insane amount of money on a flagship is not feasible at all.  Check out the reasons why expensive flagship phones aren't worth it:
5 Reasons why expensive flagship phones aren't worth it
1. Price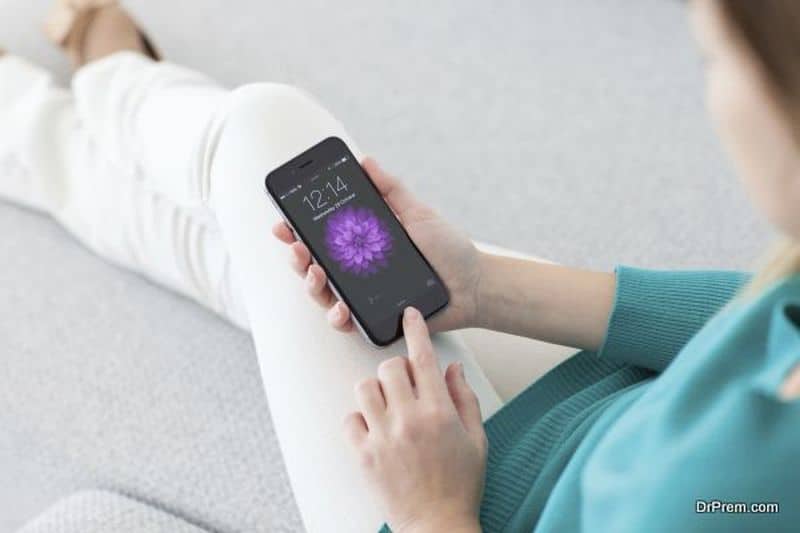 Price is obviously the most common reason why you should not go for a flagship phone. This will always be the chief determining factor for any kind of tech purchase. Recently, there has been a major shift in the price spectrum – there are more smartphones priced over 1000 dollars and there are a vast number of affordable phones which are considered quite decent, given their price.
Some mid-range phones are better than flagships, such as the OnePLus 7T and Pixel 3a. These are very different phones but still manage to provide a similar experience to the one provided by their expensive counterparts.
2. Design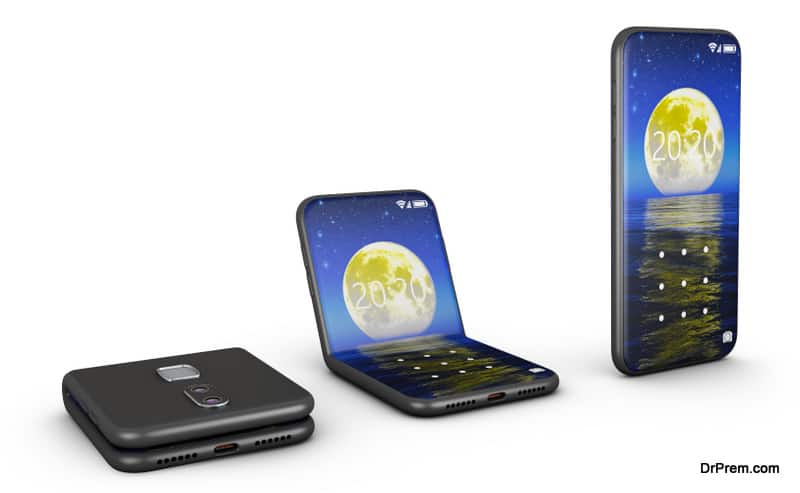 The hopeless case of foldable phones shows why design is no longer a consideration to buy flagship phones. In fact, even mid-range phones have started using premium materials. You no longer have to opt for polycarbonate and plastic materials when you choose a less expensive phone. Currently, there are handsets which are made from metal as well as glass, and they do not come with a premium price tag.
Companies such as HMD Global has made it possible for the smartphone industry to use high grade materials and this trickled down to non-expensive lines too, such as the Galaxy range. Other design trends such as punch-hole notches, no-bezel displays and more are being seen in smartphones which are under 500 dollars. So design-wise, too, some mid-range phones are better than flagships.
3. Features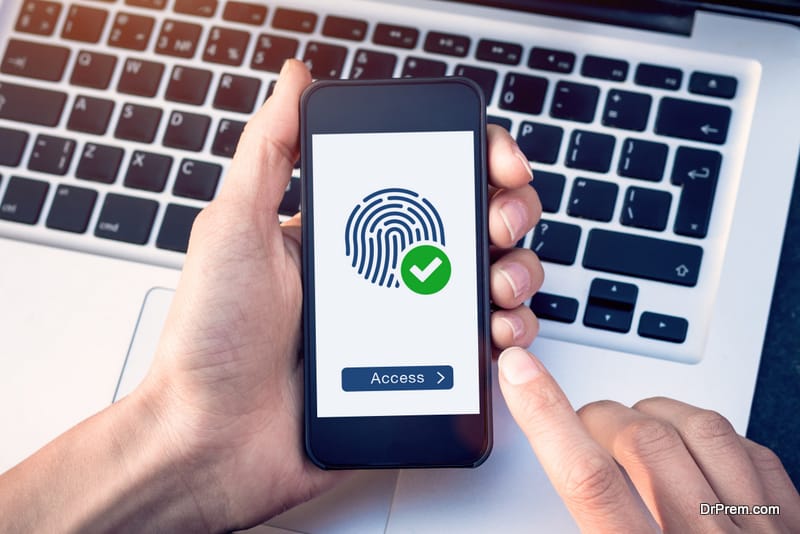 As for features, mid-range phones are giving flagships a run for their money. Whether it is the OS, hardware, apps, camera, fingerprint scanners and other latest features are trickling down to the lower priced phones. Pixel 3a is one of the best mid-range phone, which offers the amazing Pixel camera, at a price which is about half the entry-price of flagships and provides an identical OS to the Pixel 4.
The camera is perhaps the one of the most important features in a phone, for almost everybody. The trend is to click the perfect selfie, or the perfect shot of your gathering or nature and post it instantly on social media without any editing or with the least amount of editing.
There is hardly any phone in the market today, which has a sub-standard camera. For the mid-level range, you would definitely get a camera which is more than good, though not as excellent as the flagship phones.
As for other 'exclusive' features, these are being offered by mid-range phones too. In some cases, they are leading the innovations instead of just following the trends. For example, companies such as Oppo, Xiaomi and Vivi are working on under-display cameras which might render the flagship notch obsolete.
Xiaomi might be one of the best mid-range phones you can opt for, as it has already unveiled its under-display camera, without sliders and popup.
4. Experience
Most people use their phones for calling, sending messages, browsing the web, checking social media, streaming video, clicking photos and videos, listening to music and playing mobile games. A mid-range smartphone, and even a low priced one will perform all these functions with ease. Mid-range phones even manage to provide a similar core experience, just a flagship phone would.
The hardware adds to the experience but it is not probably not worth the cost. The chipset might be on the higher end, but if you run demanding tasks and play games, then the battery does not last. If the battery cannot last, then there is no point in having better software if you cannot use it for a longer time, so another reason why you shouldn't buy a flagship smartphone.
A phone which gives a pretty great experience is the Pixel 3a, which is available for only about 330 dollars. Smartphones which use the Android One program, such as the Nokia 6.2 (excellent hardware, reliable specs, excellent OS as well as amazing camera) is another good pick and costs only 250 dollars.
If your budget is a little higher, then you can opt for the OnePlus 7T which costs around 650 dollars. It is pricier than other mid-range phones but you get value for your money.
5. Future update assurance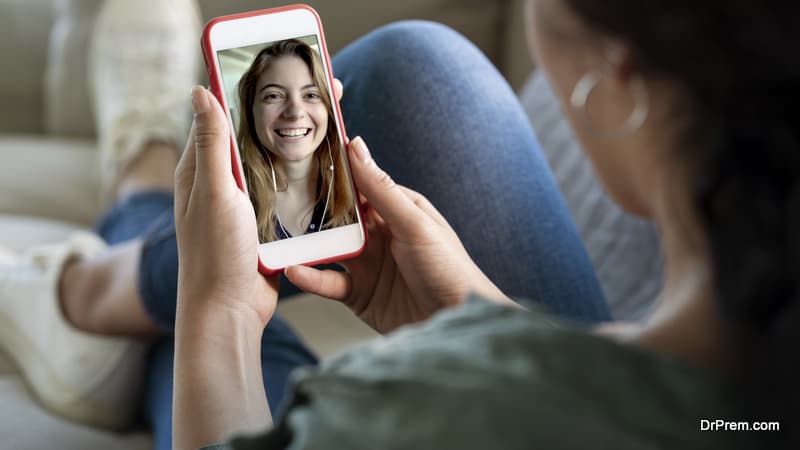 Buying flagships used to mean that you would have the option for updates. It used to be a common belief that Chinese companies, the major players in the mid-range market were not able to deliver timely updates on Android OS. But actually, a report released by the Android Authority states that OnePlus and Xiaomi have been providing updates of Android Pi much faster than the other companies.
The Xiaomi actually delivered Android OS update on 7 of the range of the smartphones, including the Pocophone that caused waves when it was released. Not only that, Pocophone will also receive the Android Q update too. So future update was one of the reasons why people used to buy flagship phones, but now this advantage is not enough of a reason, which is why you shouldn't buy a flagship smartphone.
Best mid-range phone options
1. Xiaomi Mi Note 10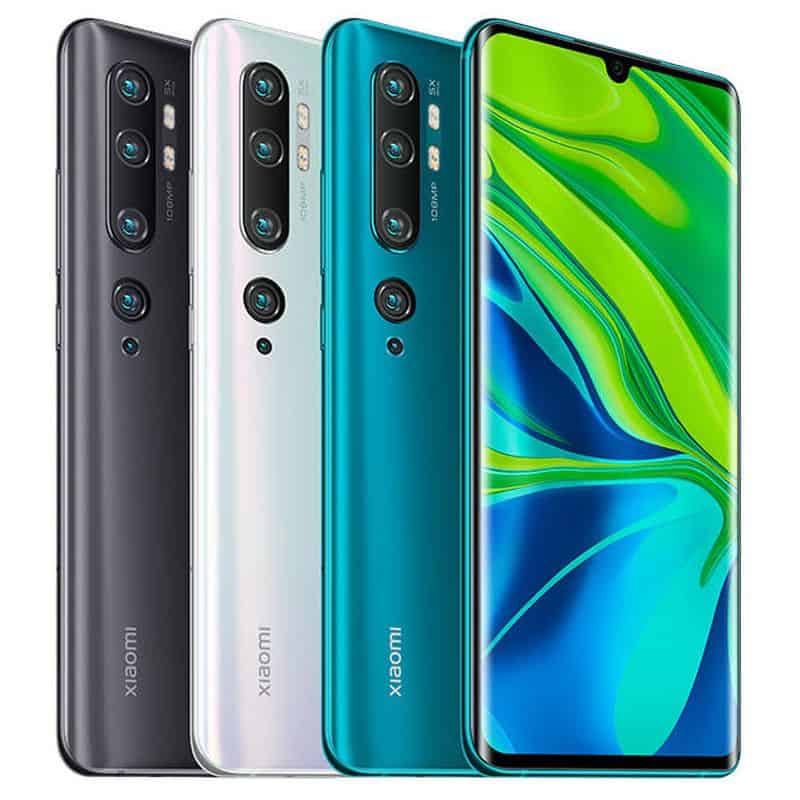 Image Source : imgaz1.staticbg.com
This mid-range smartphone has a sleek design, with 5 cameras, a lasting battery and 108-megapixel sensor. The material it's made from is of the same high standard as a flagship. The sides are made from metal, with front as well as rear of device being curved glass, without a plastic border, which elevates it to a higher category than usual mid-range smartphones.
You also get a 6.47 inches screen, a high res OLED panel (2340×1080 pixel), 6 GB RAM and good processing power. The five cameras include a dedicated macro (only weak point) and an ultra-wide. Users have found good results in clicking photos of sunsets, which are difficult to shoot usually due to the low light levels.
Image processing is slow, but then you get a lot of hardware for the money you pay.
2. Google Pixel 3a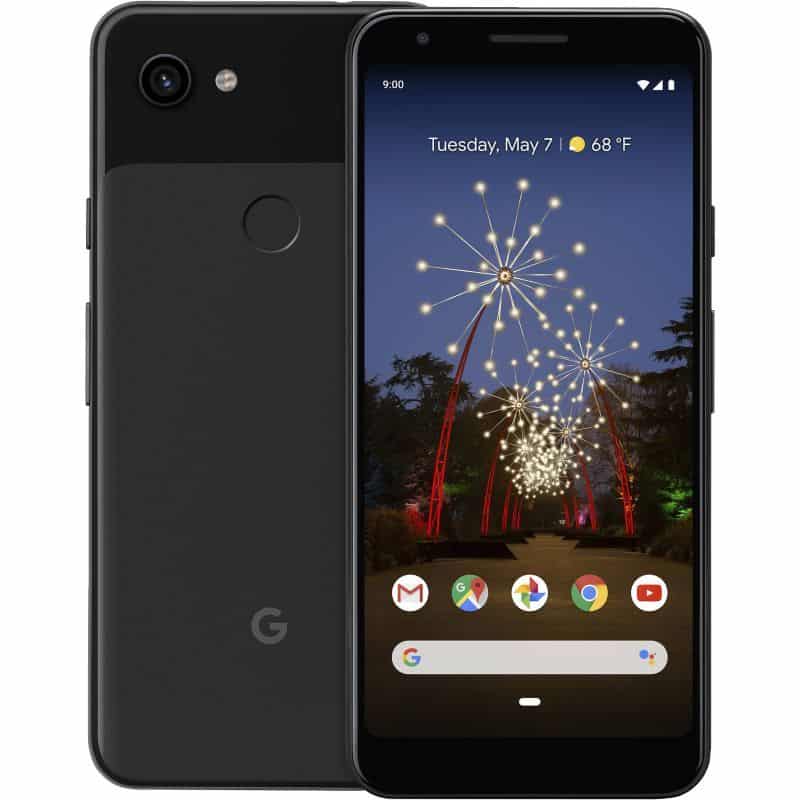 Image Source : static.bhphoto.com
As we already mentioned earlier in this article, this is one of the best mid-range smartphones you can buy. It has the best camera (12-megapixel f/1.8), and screen at the mid-price range, the size is great and thankfully, has retained the headphone jack, which some of us simply can't do without.
The manufacturer is Google, so you also get Google's AI software in built. There is no notch and the display is quite vibrant. The processor is Snapdragon 670, which is enough for your needs, but the body is plastic, which might deter some people.
3. Red Magic 3
For gamers, this is the best gaming phones available with quite a few interesting accessories. It has some cool specs, including 12 GB RAM, Snapdragon 855 processor and Adreno 640 GPU. Nubia, the manufacturer has added a feature which is amazing – a turbo fan which is used for active cooling, so that the device does not heat up while playing intensive games.
Plus, a huge battery, RGB light-strip, 6.65 inches display makes it hefty, but you do get an awesome widescreen visual experience. The refresh rate of 90 Hz makes it one of the most desirable gaming phones right now.
To top it all, Nubia has also launched controllers which can be attached to either side of the phone. The Red Magic Adapter, that can be attached to the Gaming Port of the phone, allows you to hook an Ethernet cable for a steady net connection. Headphone jack as well as USB port on the adapter is pretty useful too. All in all, certainly the best pick for mid-range gaming smartphone.
4. Samsung Galaxy A 70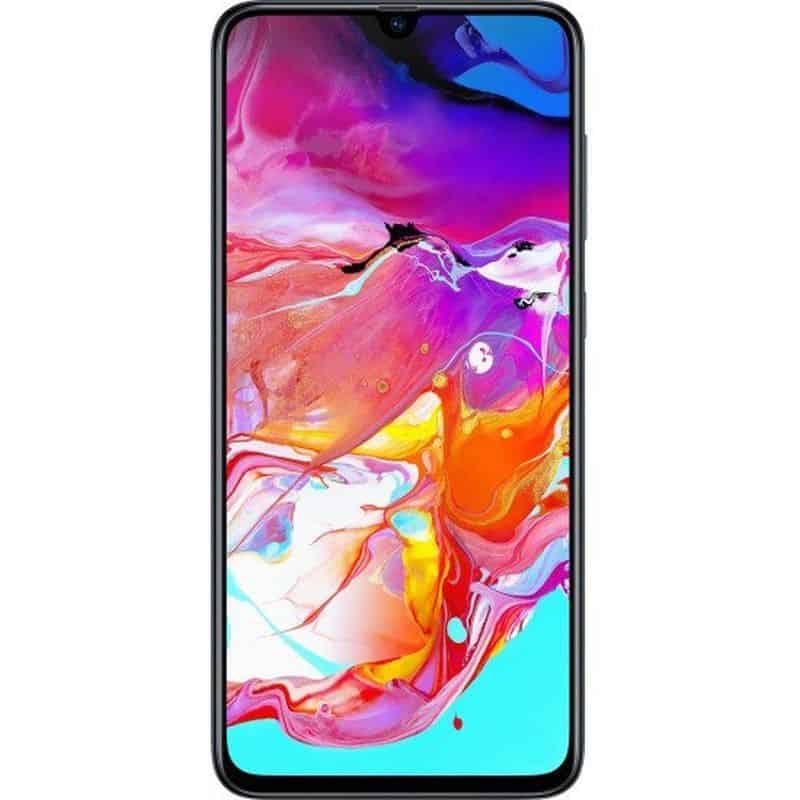 While Samsung has made headlines with Galaxy S11 and S20, even its major mid-range phone isn't far behind. Samsung Galaxy A70 is definitely one of the best buys at the mid-level range. This phone is for you if you love streaming videos, as it has a big OLED screen. The design is superb, and the software from Samsung is praiseworthy. The battery is pretty good too, which makes it a phone which will meet most of your requirements.
5. Asus ZenFone 6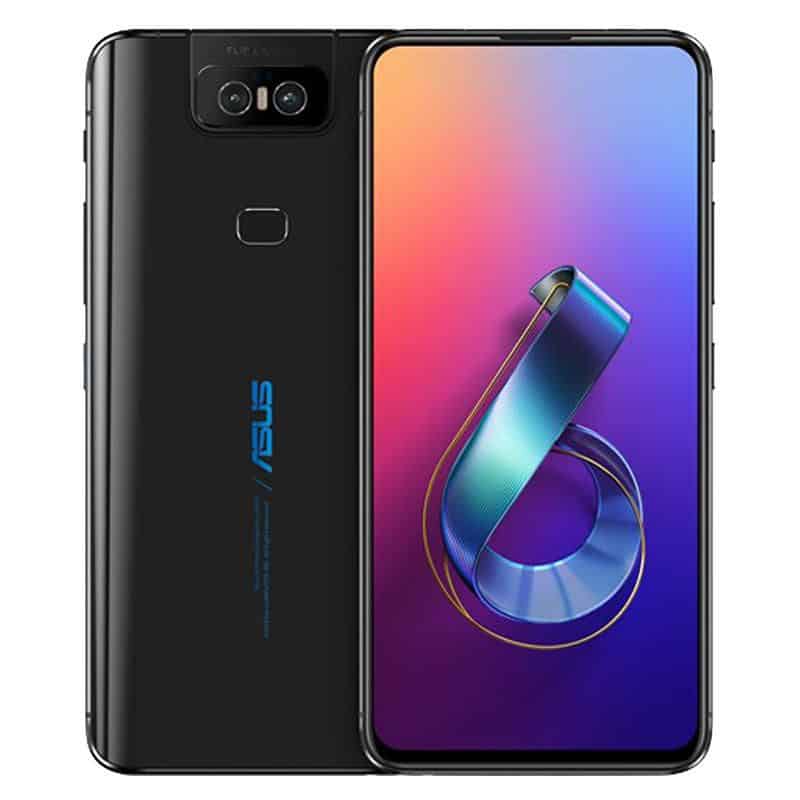 The phone has an exciting Flip Camera which provides a great photography experience, from both the front and rear cameras, without reducing the size of the screen. The camera is quite versatile, recording at [email protected] with EIS, producing clear vibrant pictures. Apart from the camera, the ZenFone 6 looks quite stunning, with a curved rear, sleek design and 6.4 inches full display, without any notches and bezels. The 5,000 mAH battery lasts quite long. You get a good phone at a cheap price, so you don;t really need a flagship.
Flagships have their advantages for sure, but sometimes the high price point is not worth it if you get the same features from a much lower priced mid-range phone.